5/26: Thoughts from the week
-Parents-to-be: blackout curtains are a fantastic investment.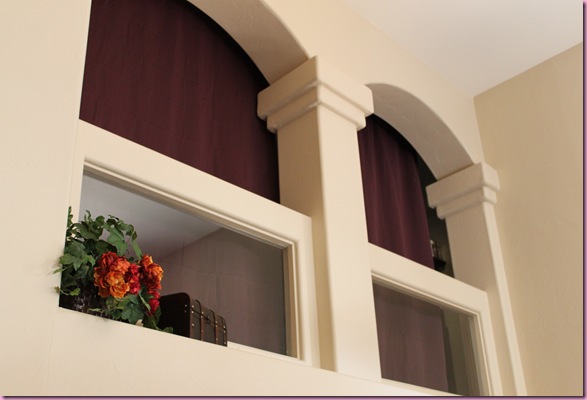 We got some for Liv's nursery in the loft, which I had been wanting to do because from the street at night, you can see into the loft because the windows in the living room are so high. It was a little creepy. Plus, every morning, Liv was waking up earlier and earlier along with the sun. 6am I can handle, but for the 5:30 days, I needed a cup of coffee.
Tom installed these last weekend, and it's been 6:45-7am mornings once again.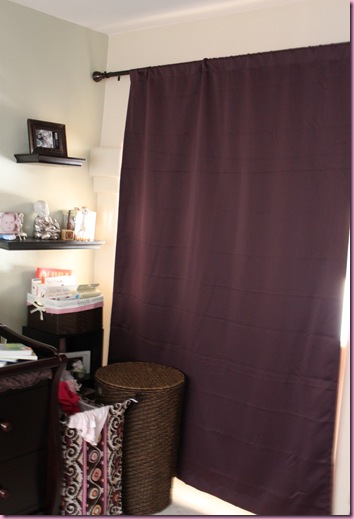 -Lately, I've been extra careful to make sure the bottle top is screwed on completely.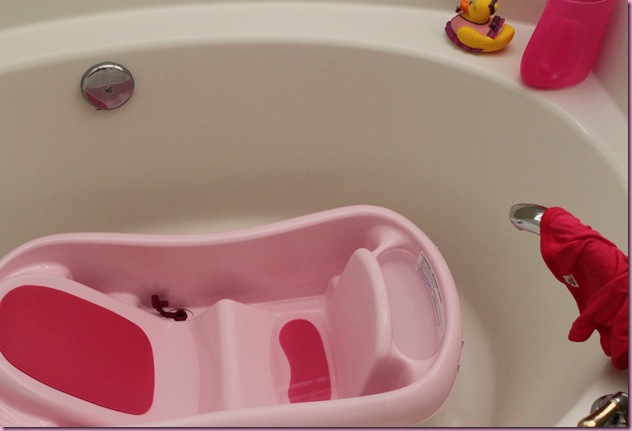 Since Liv can hold the bottle by herself for a little while –she needs help after a couple of minutes- I handed her the bottle and went to the kitchen to grab my pumping stuff so I could sit next to her and pump. I came back, and the bottle was already gone. I couldn't believe she'd sucked it down so fast! She wanted more, so I quickly refilled the bottle and came back to see that she was completely drenched in milk. The top hadn't been screwed on all the way, so for that 20 seconds or so, it had been leaking all over her pajamas. Bad mom points for me. She thought it was hilarious, and after she actually got a full meal (in her diaper), it was bath time.
-My sad face belly button is on its way to becoming a normal belly button again! I rejoice.
-I feel very lucky… and very happy. That is all <3