6/24: What I Ate Wednesday
How's the morning going? Hope you're having a great one. Don't forget to check in for your workouts here for this week's giveaway! I'll be picking the bobble sport winners this weekend.
Here's a little WIAW post since I actually remembered to take photos of just about everything I ate in a day. It always feels weird to put on my good ol' days blogger hat and snap food pics as the day goes on. I always enjoy reading these posts for new ideas, so maybe you'll see a couple of new ones here!
Breakfast: oats and egg combo. Usually I'm not a fan of mixing sweet and savory for breakfast, but it hasn't bothered me so much lately. I cooked up the oats with some chopped peach, added almond milk, cinnamon and a blob of peanut butter (the chia flax one from TJs) with a scrambled egg and half-caf coffee (with cinnamon and a drizzle of maple syrup. If you haven't tried maple syrup in your coffee, I highly recommend it! It dissolves nicely and gives a perfect amount of sweetness).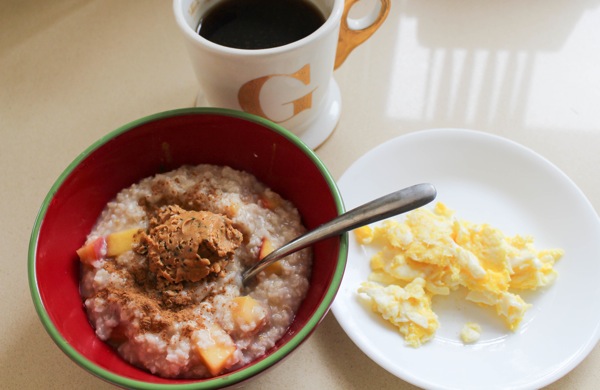 Usually I have an earlier midmorning snack, but this was quite a satisfying little combo.
Snack: a shared watermelon with Livi and a sparking water.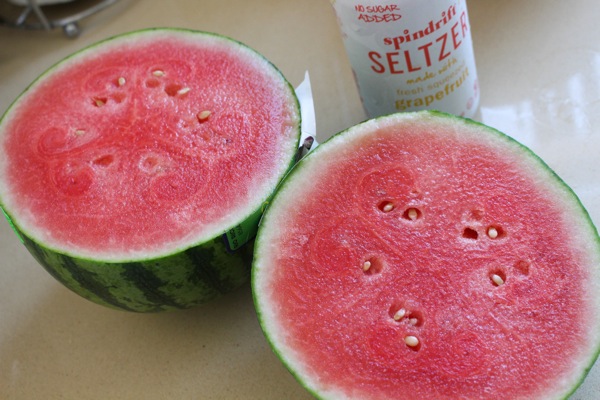 Lunch: brown rice tortilla with Wholly Guacamole mashed onto it, warm organic deli turkey (half a package), a handful of spinach and Cholula on the side. 😉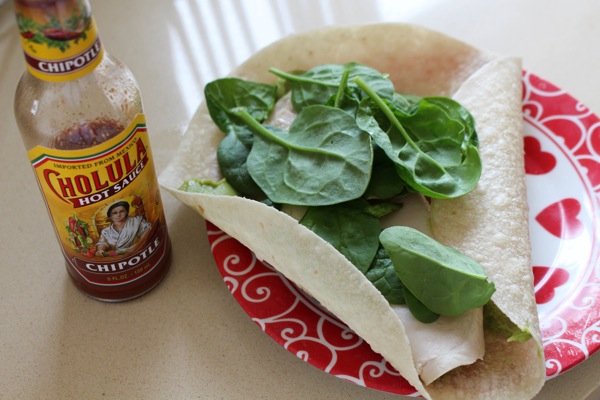 I worked during the afternoon while Liv napped, and when she woke up, she crawled onto my lap in the desk chair and fell back asleep! This never happens, and I savored it. After my arm fell asleep while we were in the chair, I made the transfer to the couch where Bella joined us and I read a book while Liv snoozed. It was perfect.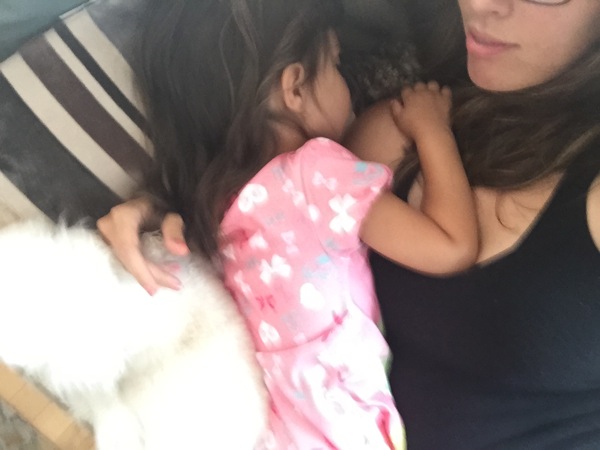 Snack (running out the door to teach BODYPUMP): some grapes and a piece of chocolate for energy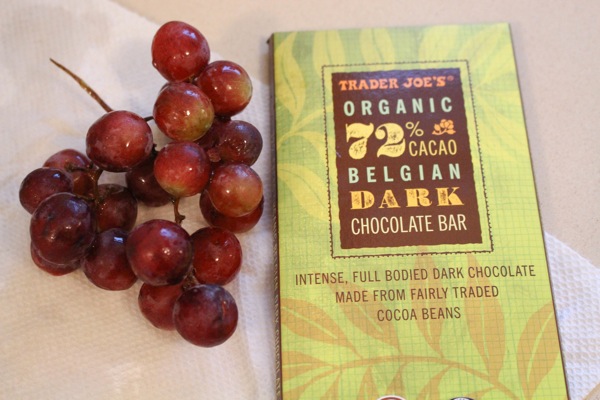 BODYPUMP was awesome last night. The energy was great, and I love that each time I teach, I feel like everyone in the room has gotten a successful workout. A bonus: I get a great workout, too! Just as I start to get sick of every song I know, a new release comes out. I can't wait until we launch it in a couple of weeks!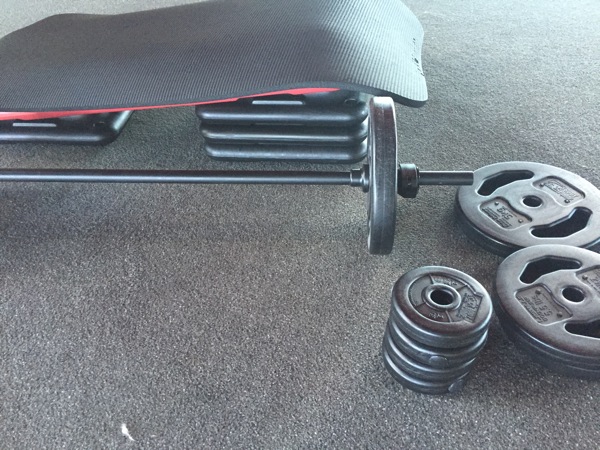 After BODYPUMP, I met the Pilot, Livi and pups at the park: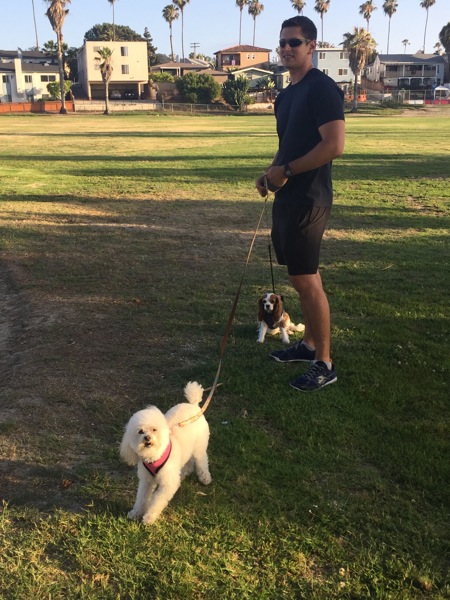 (tall, handsome, and with tiny dogs)
and after we dropped them off and debated dinner (while I ate a container of goat Greek yogurt. Forgot to snap a pic of this one),
it was Soup Plantation: something for everyone. They have all of Liv's favorite foods in one spot, and I can't get enough soup and salad lately.
Salad combo plate: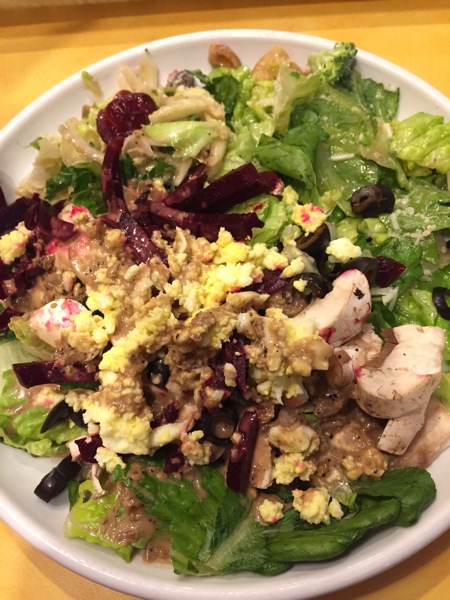 Soup (chicken chili) and a gluten-free chocolate muffin.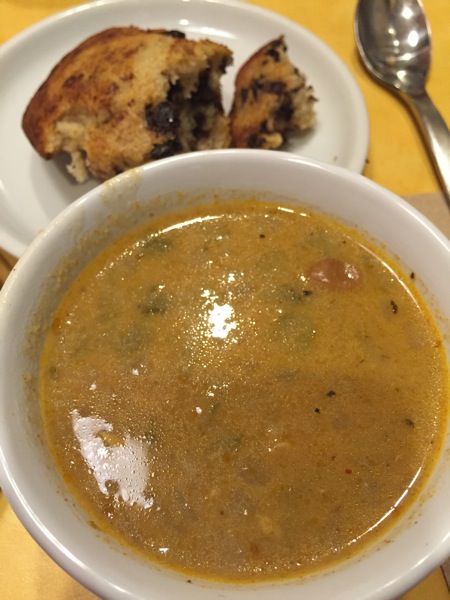 Boom!
A whole day of eats, and a pretty standard one! It's warmed up over here, so I'm definitely in a bit of a fruit frenzy.
What was the best thing you ate yesterday? Any random or new combos?
Hope you have a wonderful afternoon! I'll see ya later today on the family page.
xoxo
Gina
If you're curious to learn more about WIAW, check out Jenn's posts here! Also, if you posted yours yesterday, feel free to link away in the comments! <3 Here are some of my past WIAW posts.