9/9: Thoughts from the week
-I thought breastfeeding could be painful at times, but that was until I recently saw one of our bird condo mamas feeding her young. Bird feeding is VIOLENT. I couldn't help but feel bad for the mama, who had two birds intensely shoving their heads down her throat.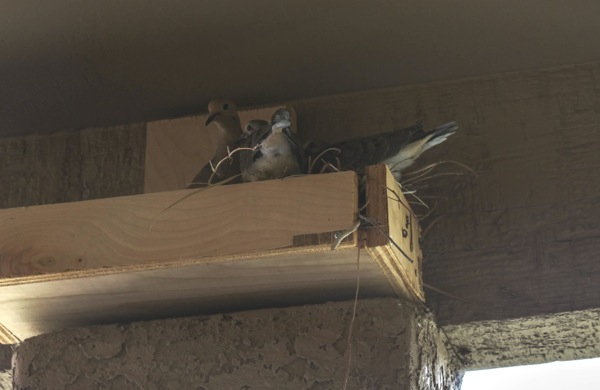 (frozen in the act)
-Speaking of breastfeeding, one of the things I wasn't expecting when I finished was another round of wackadoo hormones. I went through a time period where I was intensely sad, and just felt "off" as everything tried to balance out again. I had a midwife appointment just to make sure that what I was experiencing was normal, and she assured me it was, but just a heads up to any breastfeeding mamas, even though I'm sure it doesn't happen to everyone. It's just another thing I wasn't aware of, but took me by surprise. 
-One of the things that I also didn't expect was the challenge of showing my husband that I love him as much as Livi. It was even harder when we weren't sleeping very much, but since she's been sleeping through the night for a few months, it's easier to spend time together at night. It's important for Liv to see a mama and daddy who are in love with each other.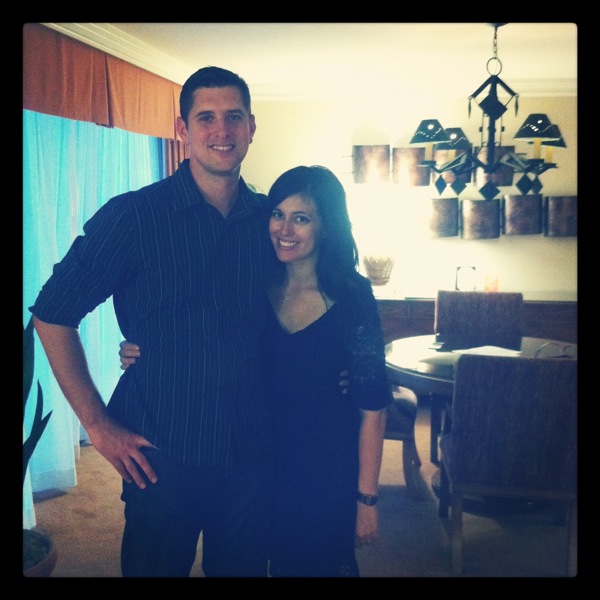 -We've been MyGym ditchers lately. I need to check out the class schedule and see if we'll keep going, but lately Liv's been sleeping through her class, and there's no way I'm waking her up to go. 
-This morning, we had brunch at my nana's with my dad's entire side of the family. I always look forward to brunch -not only for the legendary spread of food- but also because Liv gets a chance to play with one of her little cousins, Tucker, who's almost two years old. It's so crazy to think that this time last year, he was about Liv's age. Time. Flies. 
Her little personality shows more everyday, and she's starting to tell us what she likes and dislikes, whether it's pointing or blowing raspberries. I'll write more about what she's been up to in her 8 month update (is she really 8 months?!), but the excitement of seeing her little face on the monitor when I wake up… she makes me very lucky <3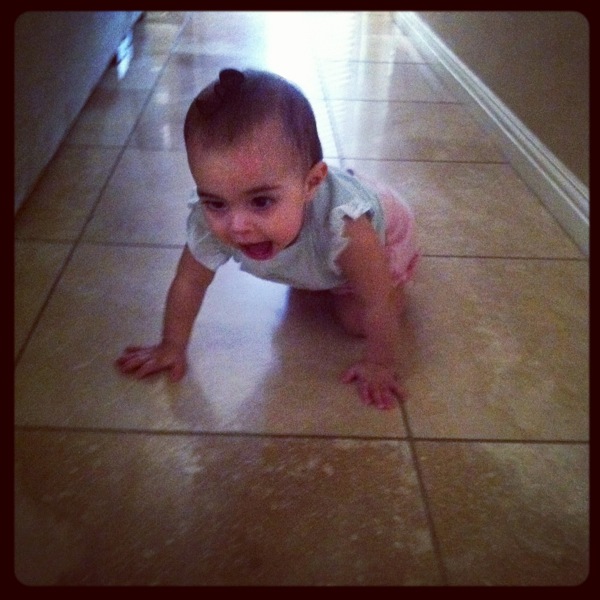 -As she's getting older, I'm not going to be writing as much about Liv as I have been. I'll still do the monthly updates because they're fun, along with pictures here and there, but this page is going to be more about the things we do as a family, baby recipes, adventures and art ideas. I feel like I need to respect her privacy, and thank you all for understanding <3