Hi friends! How's the morning going?
I had the craziest dream last night. I was about to teach a PACKED Zumba class, went to plug in my phone, and realized that none of my Zumba songs were on there. I magically found one song, which we danced to, and then I was scrolling through my phone looking for anything we could do, and the people slowly started to trickle out. The gym had a weird kitchen and giant pantry attached to it, so I ran over there and started to make everyone vegan pudding as an apology. Hahah. It was like the fitness instructor version of the "didn't study for a random test" dream.
It's been such a fun week and we've been able to spend time with friends who are in town. Wednesday night we went out to Mission, and had an awesome dinner at Draft,
and last night we all hung out at our house before ice cream,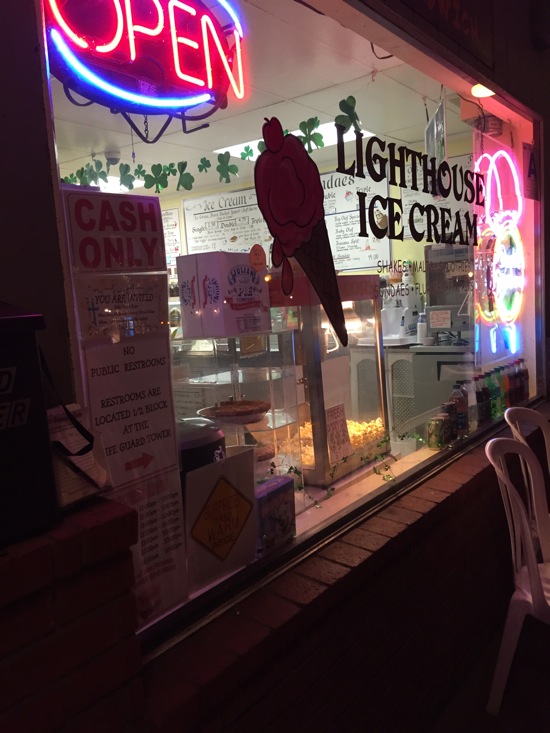 and a walk down to the beach. Check out this elaborate sand structure, complete with little torches, and a bodyguard to protect it. He was there solely because, "I met the dude, and he was a solid guy, and I believed in what he created." Word.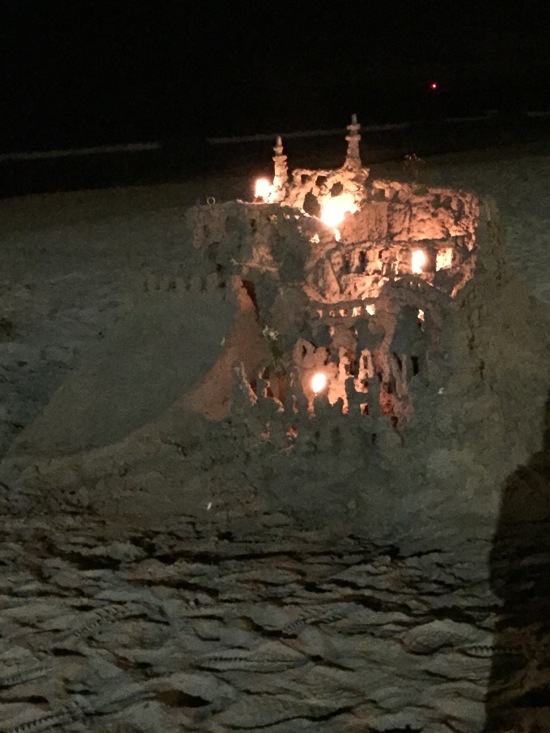 Some more adventures from lately:
Liv and I made some AMAZING quinoa almond butter blondies (recipe from Eating Well)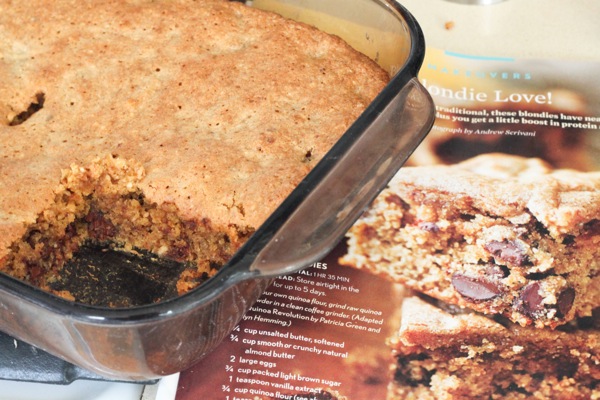 she had her eye on that batter. 😉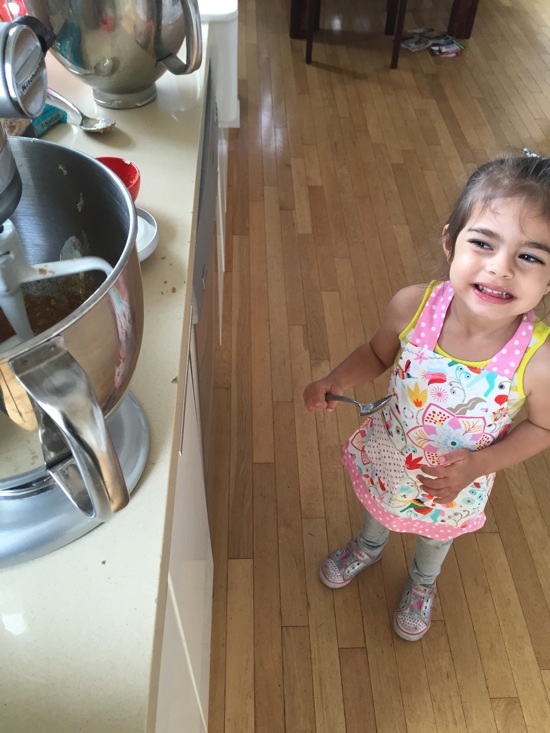 (Thank you again to readerfriend Tammy, who sent us some delicious treats over the holidays and made Livi that apron!)
The back of this cute Fabletics top: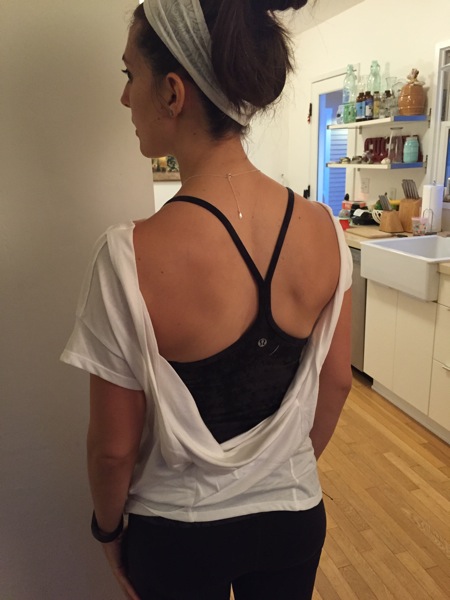 (wore it over my tank to teach Spin last night. The energy was awesome, and I had all of my songs on my phone, so I'd call it a win haha.)
The two pugs outside the gym.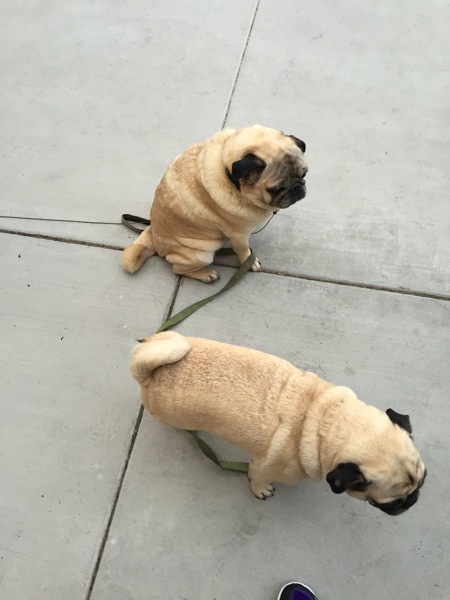 I spend a ridiculous amount of time petting them each week, as they snort happily, and then I beg the Pilot for another puppy. House rule has always been equal human to dog ratio, and we have 3 humans, and only 2 dogs….
Hope you're having a good morning <3
xoxo
Gina
Check in with your workout here!
Something to think: