Hi friends! How's the morning going so far? We're hanging out here around the house, I'm trying to brainstorm some new ideas for today's barre classes (we did a seated sequence last week that was killer!) and enjoying a slow morning. Somehow the stars aligned and I was able to crush a morning workout! It felt so good to sweat a little with a PBB advanced strength set and enjoy some tea before the girls woke up.
I've been making a conscious effort to crash a bit earlier, even though I have a new Netflix addiction: The Great British Baking Show. I'm only on the first season (no spoilers, please!! haha), and I'm cheering for Martha. I can't believe her mad baking skills at such a young age. I have a feeling Nancy will win, but we shall see. If you haven't watched it, it's a competition between 12 British bakers. They're all normal people from different professions and demographics – there's a construction worker, a grandfather, an IT tech, retired baker, a young teen, etc. – who just happen to love baking and be extremely good at it. It's the perfect show to have on in the background while I work and the British humor cracks me up. Last time I was trying to find a new show to get into, I was surprised to see all of the 90s nostalgia. It's like all of the movies from my childhood were on there! (Man of the House?! WHAT.)
I felt the same way walking into Target. It was all velvet and chokers, and I recently saw a Facebook video that butterfly clips are back. I hope Liv is into it because I can make her some AWESOME butterfly clip braid combos.
Also, mom jeans?!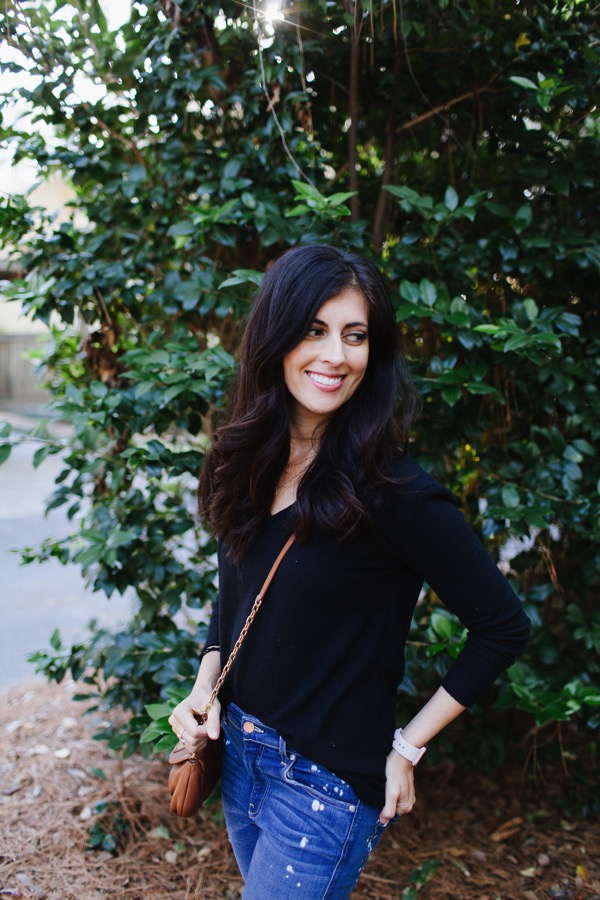 (Jeans are here)
I fought the high-waist thing for so, so long because I have a short torso and most variations would end up at my chest. Stitch Fix sent me a destroyed variation in my last fix, and since I was keeping everything else, they were practically free with the 25% "keep everything" discount. I've ended up wearing them SO.MANY.TIMES.
The fabric is really light and stretchy, and they feel like leggings. I figured I can rock some mom jeans because I am indeed a mom. Just living my truth.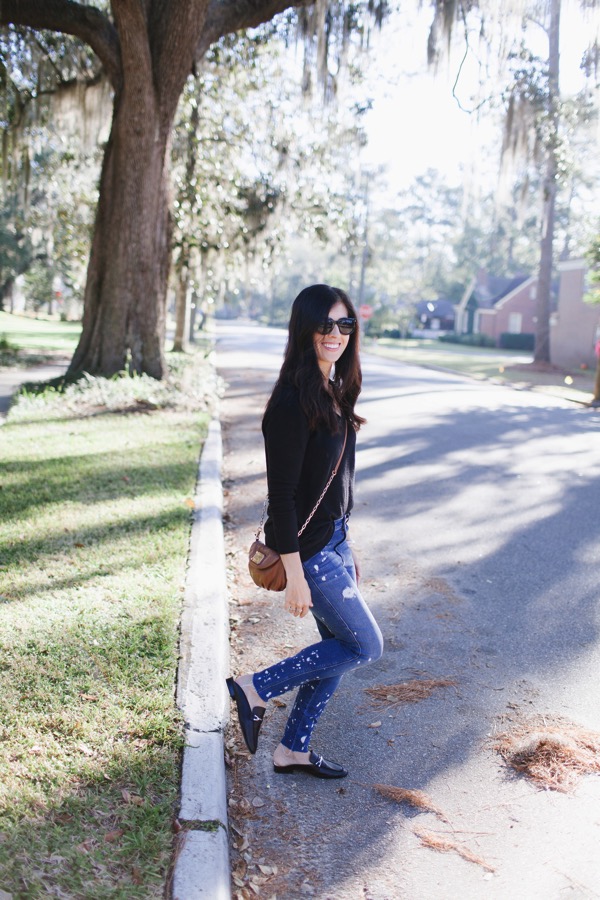 I've also been living in these mules from Nordstrom. They were less expensive than the other variations I'd checked out and super comfy. They're also 40% off right now!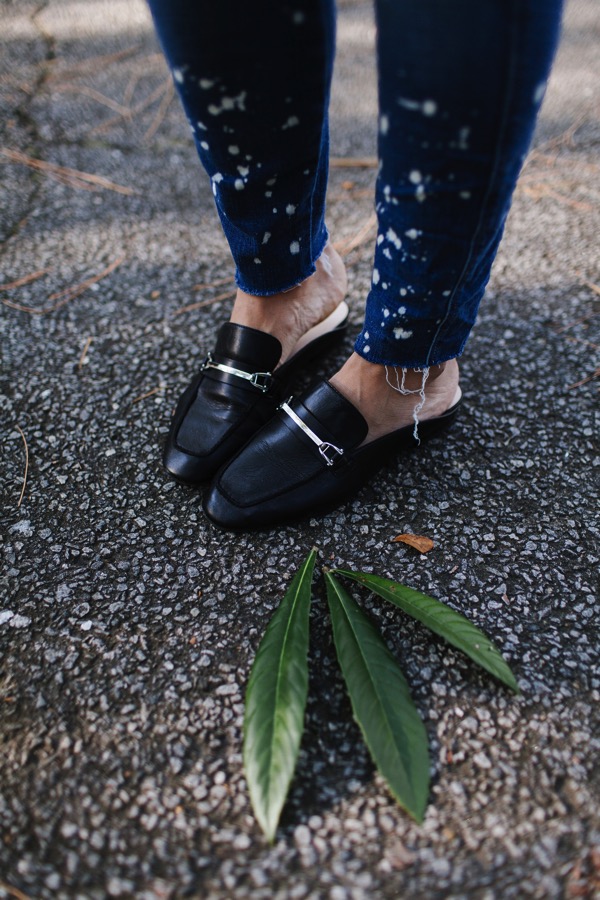 Here we are: the latest uniform, complete with the perfect black long-sleeve tee. It's thinner than a sweater, but a bit warmer than my usual long-sleeve tees. Perfect for fall!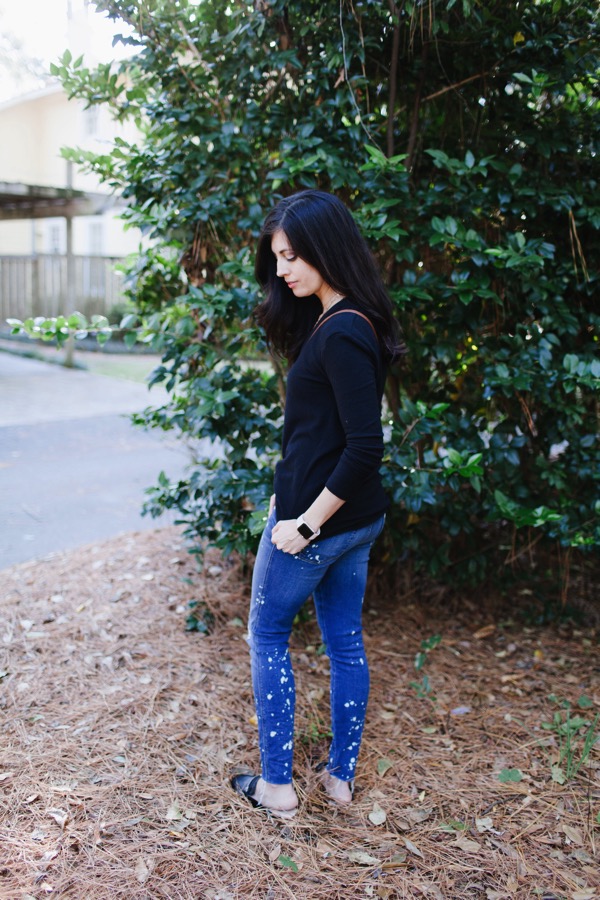 So tell me, friends: what's your favorite show on Netflix? I tried to watch Stranger Things but couldn't get into it.
High waist jeans: have you embraced it, or stayed away?
Have a wonderful morning!
xo
Photos: Lindsay Colson