Happy Sunday!
What a nice and lazy morning <3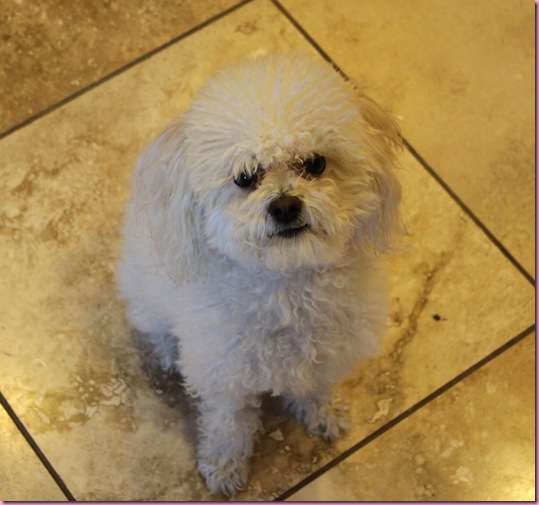 When we wake up, Bella jumps onto the bed and covers us in puppy kisses. She's usually very stingy with her love, except for in the morning. Whenever we sleep late (like today) she makes sure to jump up there and smack us to take her outside. Little dog, giant personality.
This morning's bfast featured the slow cooker applesauce I made the other night: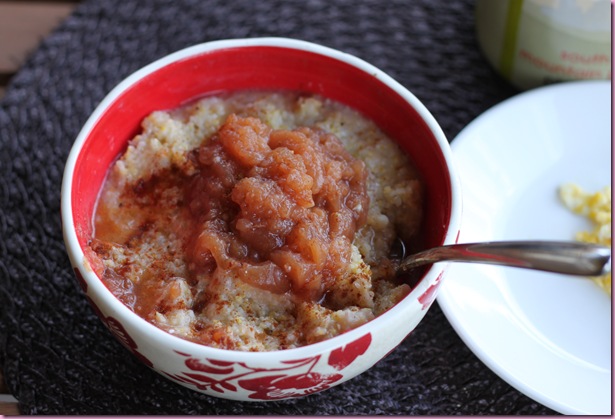 The applesauce ended up tasting more like apple pie filling than anything, so it was like a little breakfast dessert.
I used 1/2 C Bob's Red Mill hot cereal, almond milk, cinnamon, topped with applesauce,
egg with nutritional yeast + tea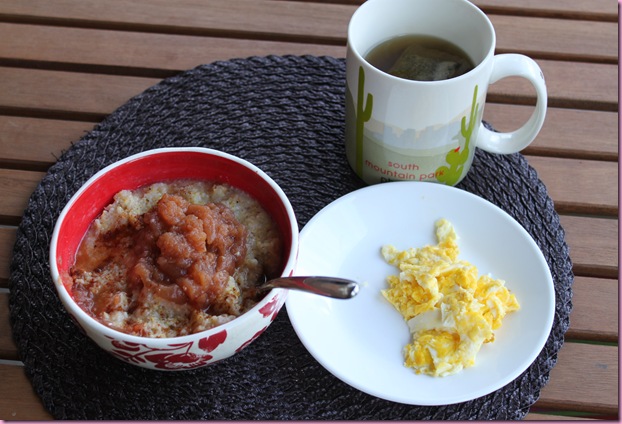 Loved it.
We have a lot to do today, since we went out and got supplies for the office, master bedroom, and extra guest room. We're hoping to have the house mostly finished before the holidays, and on top of figuring out life and gifts, it's crunch time over here.
In between house errands last night, we met up with the fam at Eclectic Cafe for dinner.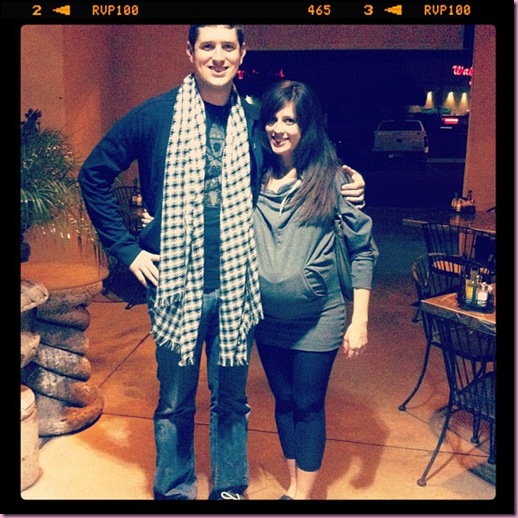 Eclectic is owned by the same family that owns Renee's Organic Oven (one of my faves) and has an incredibly diverse menu. Burgers, sandwiches, salads, Mexican, breakfast, with an emphasis on fresh, local and organic ingredients.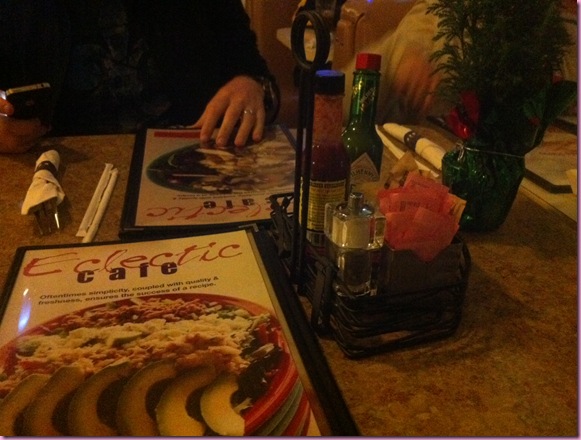 I ordered the vegetarian tostadas, which are two crispy corn tortillas topped with refried beans, rice, veggies and avocado. Covered all of it in a blanket of salsa: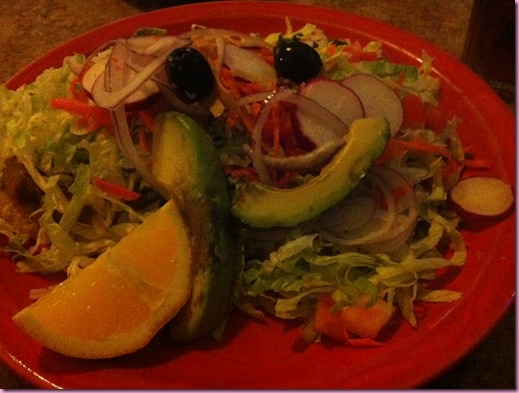 Sad, brown avocado, but the rest of the tostadas were fantastic.
Off to blitz through the casa. We're going to take a break to take Bell to the farmer's market and hit up the gym later 🙂
Have a wonderful Sunday!
xoxo
Gina
Something to think:
"If we listened to our intellect, we'd never have a love affair. We'd never have a friendship. We'd never go into business, because we'd be too cynical. Well, that's nonsense. You've got to jump off cliffs all the time and build your wings on the way down."
–Annie Dillard