Every morning when I wake up, and every night before bed, I burn a few candles. It's a calming thing, and I think it makes the house smell so lovely.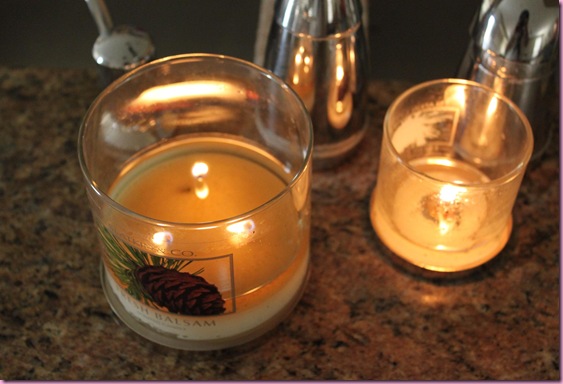 (Fresh Balsam from Bath and Body Works is my holiday candle obsession… I have 4 of the large ones dispersed around the house, as well as oil for the oil warmer. It smells like a piney forest)
This morning, our house was already filled with the aroma of apples and cinnamon when we woke up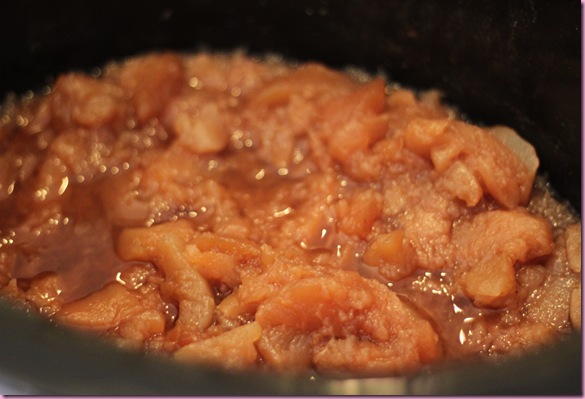 homemade applesauce!
I picked up a bag of apples just for this purpose, and last night was the night.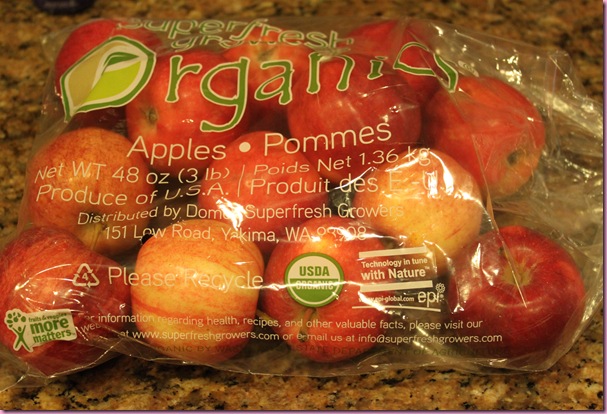 The Pilot peeled the apples while I prepped dinner, and then we chopped them up and added them to the slow cooker with a little brown sugar, lemon peel, lots of cinnamon and nutmeg.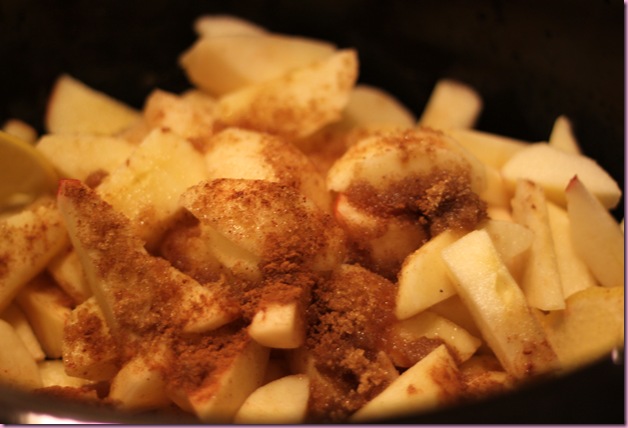 (I never would have thought to add lemon peel, but my recipe friend Google told me it was a good idea)
It cooked for 8 hours on low, and kept warm throughout the night.
Now the fun will be finding things to top with it.. I'm thinking ice cream, waffles and yogurt would be amazing.
Just made some hot cocoa,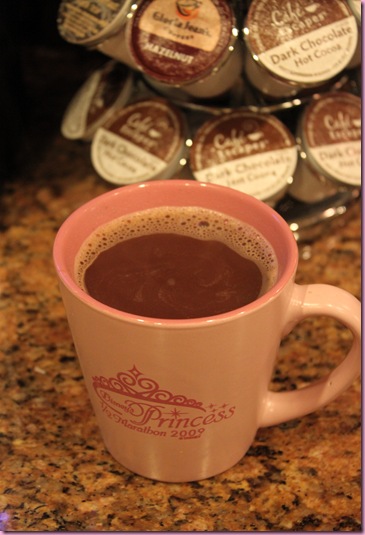 and am off to work for the afternoon. It's my last official day before leave, but I'm on call from now on. I'll miss my work friends, but I'll be there to workout, see everyone, and teach/work in the weight room if they need me in the meantime <3
Enjoy your Saturday!
xoxo
Gina
Today's tip: Quite a few things can be made in the slow cooker overnight to have for breakfast- it's a great option if you want something warm in the morning, but don't have a lot of time to be cooking before you leave:
Some ideas:
Make ahead steel cut oatmeal (I'd do this in the slow cooker instead of stove top)
Slow cooker oatmeal (coconut would be fantastic in lieu of the half and half), adding in fresh berries and toppings in the morning
It would also be fun to try a breakfast casserole– this might be a good experiment for this week
Let me know if you have any more ideas!
Need a workout quickie? Check out the Black Friday Frenzy if you'd like some gym-spiration 🙂