Hi friends 🙂 Hope you're having a great morning!
I'm still on my motivated high from the IDEA conference and even though it looked doubtful, I made this week's longer run happen. My friend Monica set up a training plan for me, and when I saw 5 miles on the agenda for Sunday, I knew there was no way I could do it after the conference. My body needed a rest, but after a day of rest, travel and relaxing, I was ready to run.
Set off on a 5-mile trail run: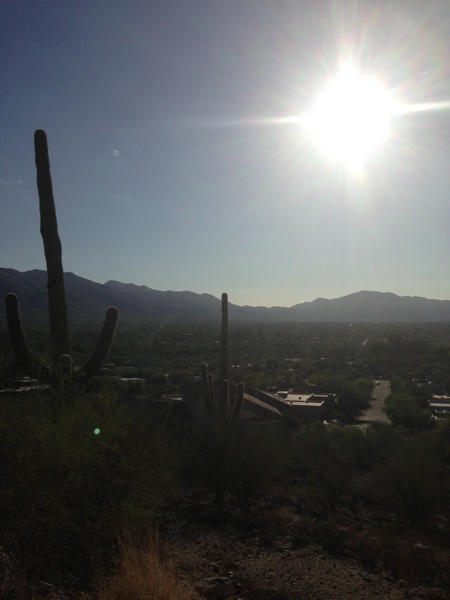 and the best part was that I had a buddy with me: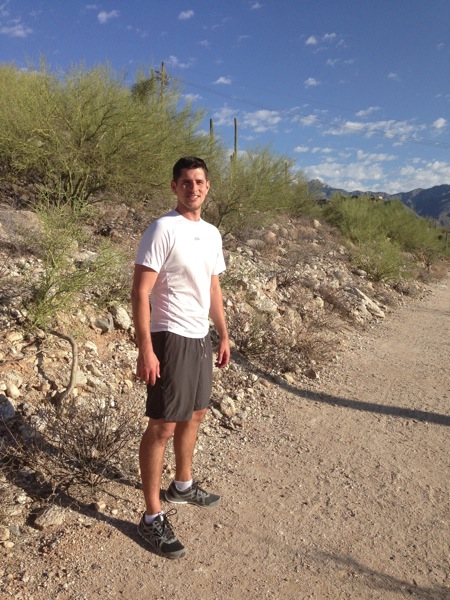 The Pilot! Le swoon.
I love running with him, and even when he hasn't trained in forever, he's still much faster than me. (He defies nature in many ways.) He helps me maintain a solid pace, which is always slightly faster than what I'd run on my own. I also love that it's like a mini date and we can chat the entire time.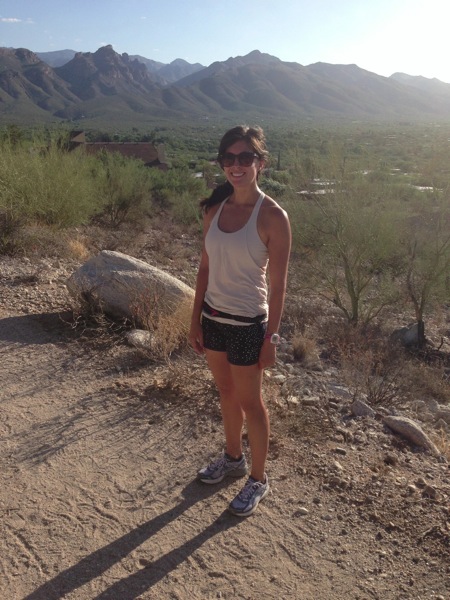 It was a special treat to get in a morning run with him 🙂 Usually he has to jet to work (punny? lame one, haha), but our MIL is staying with us and could keep an eye on the baby monitor while we went. We got home just as little Livi was waking up and enjoyed breakfast together. After that, we went to the pediatrician for Liv to get her 18-month shots. She was NOT a fan (poor noodle), but we made it up to her with an awesome Blanco lunch and shopping at Mildred and Dildred afterwards.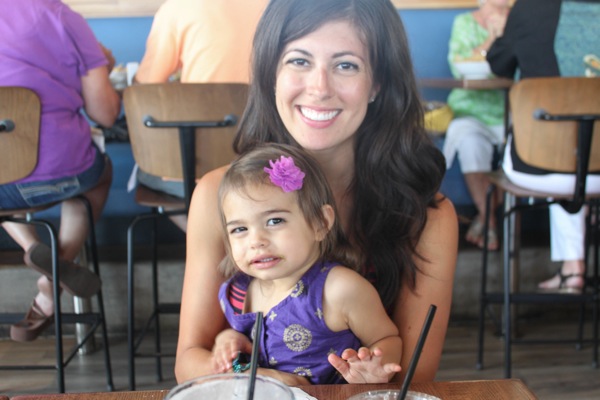 (Capturing the only second we could get her attention away from her guacamole haha)
I'm going 3 days strong of no sugar -even though the margaritas looked soooo tempting- but I had 1400 chips with guacamole and this fish salad: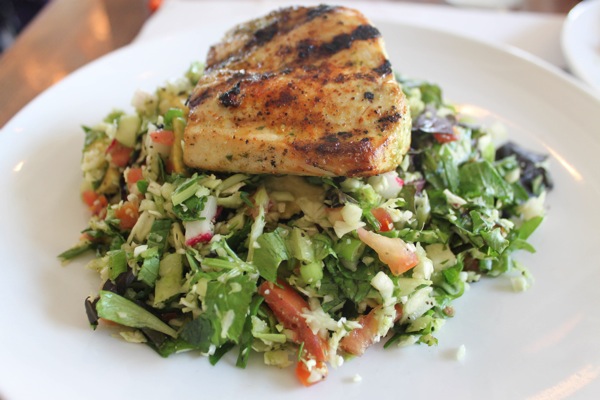 Chopped greens, radishes, jicama, cucumber and avocado, topped with an enormous piece of grilled mahi mahi. I used salsa for dressing and it was gloooorious. I've been using this week to take care of some catch-up around the house, in addition to showing the Pilot's madre some fun Tucson things. She's been here enough times to have seen almost all that Tucson has to offer, and the best part has been watching Livi with her. She loves having another nana around, and the first day she was here, Livi took out ALL of her toys to show her. Like, "Hey, you're new here, so let me show you the cool stuff."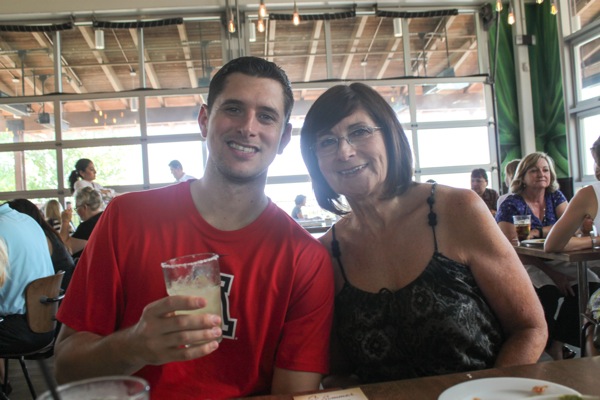 This morning, it's time for row/run + some weights and then we're going to explore the Botanical Gardens. Back to work for this girl tomorrow, too!
See ya later today with part 2 of my IDEA adventures 🙂
xoxo
Gina