Hi guys! How was your weekend? Hope you had a great one!
Usually after a roadtrip, we would come back and straight-up chill the days following. For some reason, we felt super productive this weekend and got quite a bit done around the house. We emptied out and organized the pantries, grocery shopped and meal prepped, and enjoyed playing with Liv and watching the U of A game. Sunday it rained all day, and was perfect for some chicken tortilla soup: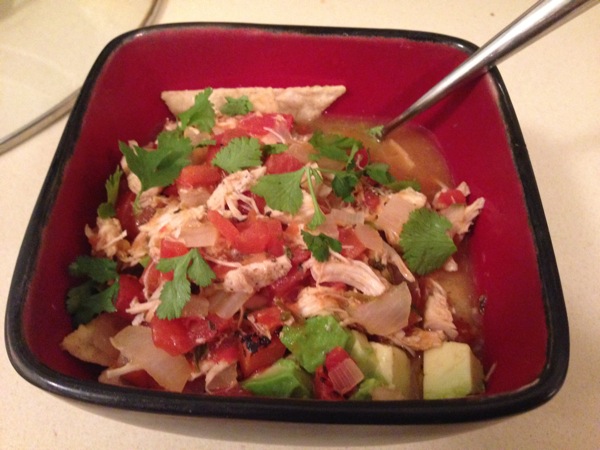 It was a great weekend! <3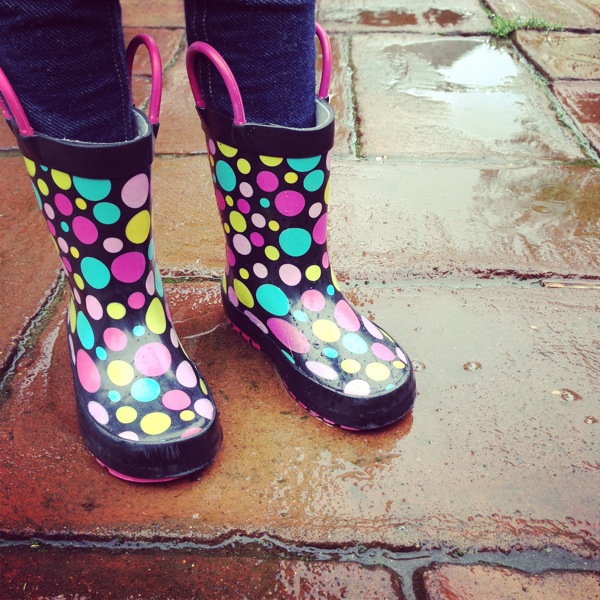 Some more pics from our Disney adventures: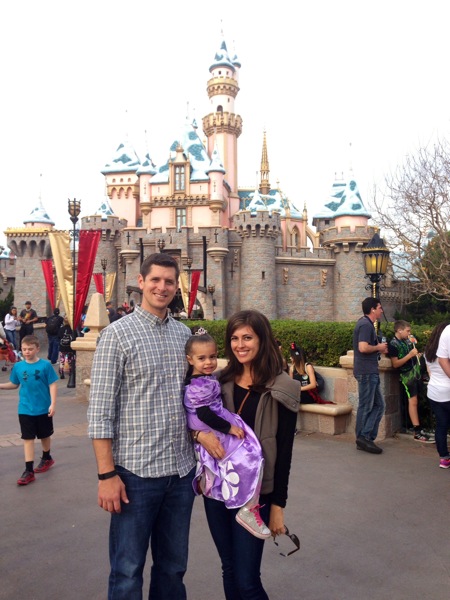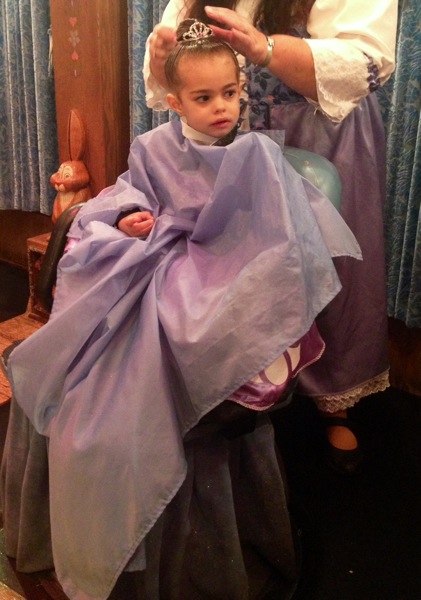 (Bibbity Bobbity Boutique = something I totally wish they had when I was a kid! I watched intently while they styled her hair so I can copy that bun for her here at home when she asks for "a princess bun.")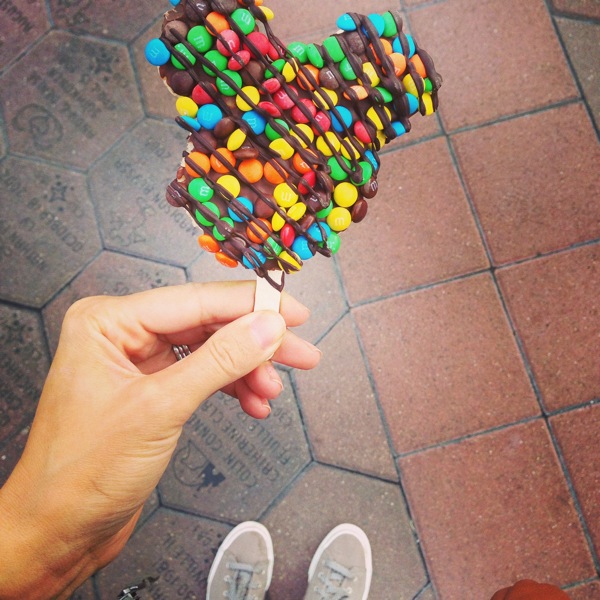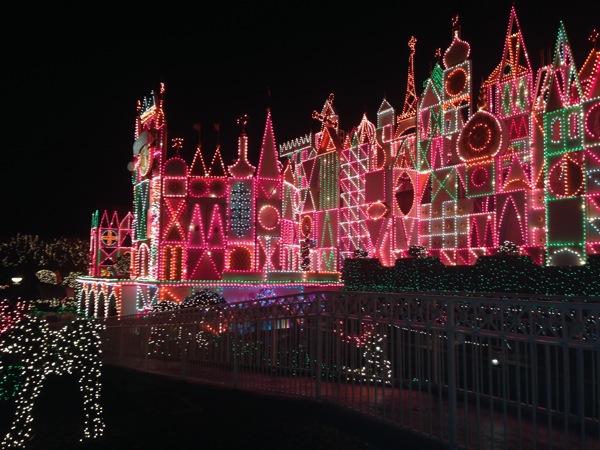 While we were at Disney, the dogs were enjoying their own vacay. We have an amaaaaazing house/dog sitter, who took them on twice-daily walks, with her to enjoy dinner on the patio at a BBQ restaurant, and lots of playing at the park. She also gave them each a bath. Whaaaaat?!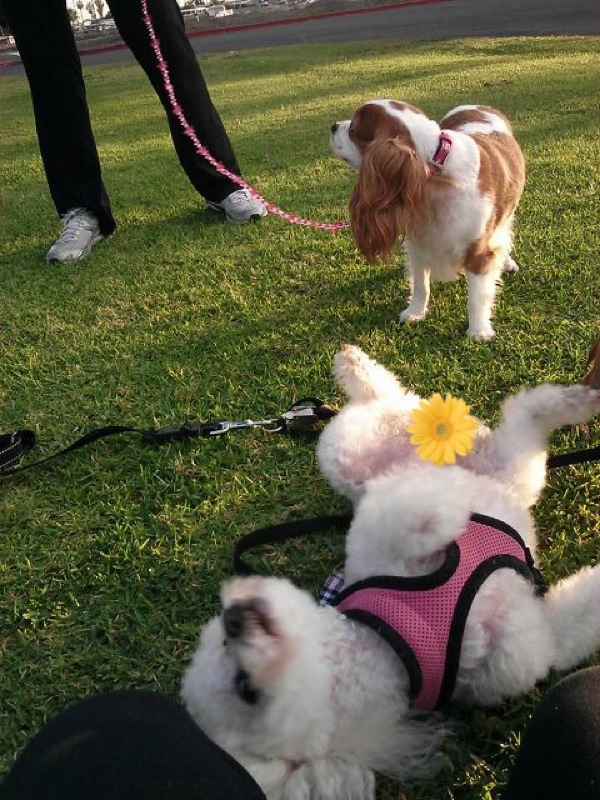 (Censoring Bella's business haha.)
Sunday morning, we stopped by Ritual Juicebox, a new juice spot in Hillcrest before grabbing groceries at Trader Joe's.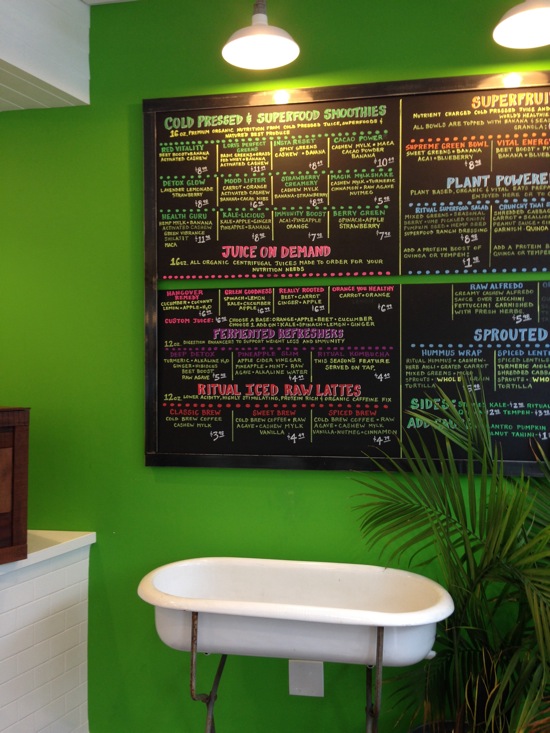 I loved the bright atmosphere with simple white accents and succulent-adorned tables. The menu was pretty thorough, with a variety of juice, smoothie, acai bowls options, and fresh, raw foods (like salads and wraps).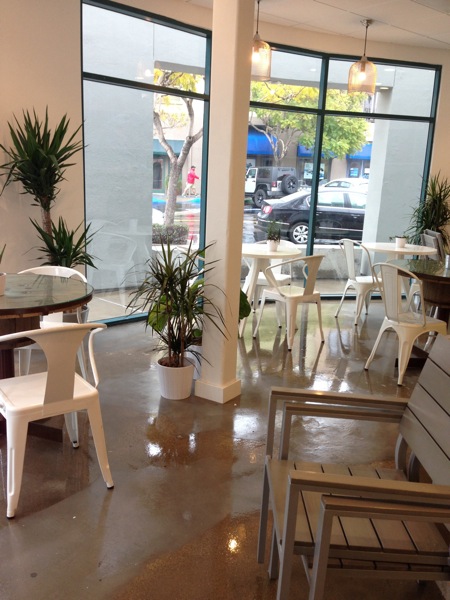 They also had a cute little shop shelf with trail mix, nuts, natural cleaning supplies, books, dry brushes, and lotion.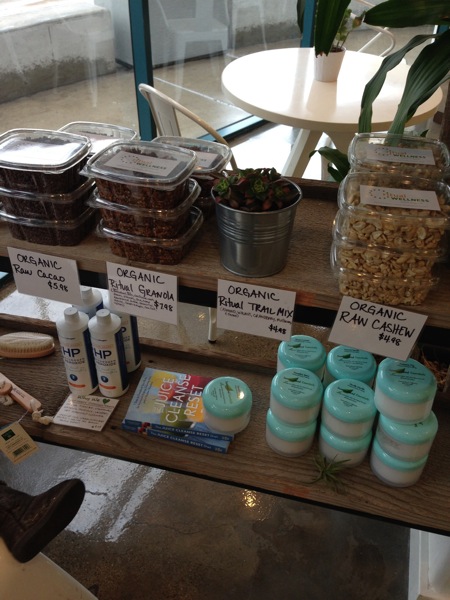 I've noticed that more juice shops are getting into pre-bottling juice, which is more convenient for them, but isn't my personal fave. The nutrients are still intact if they cold press the juice, but I like juice more room temperature (I know, I'm weird), and I almost always like to ask for mint in my green juice, which I definitely won't do if it's pre-bottled. Still, it was very refreshing and delicious! We'll definitely be back.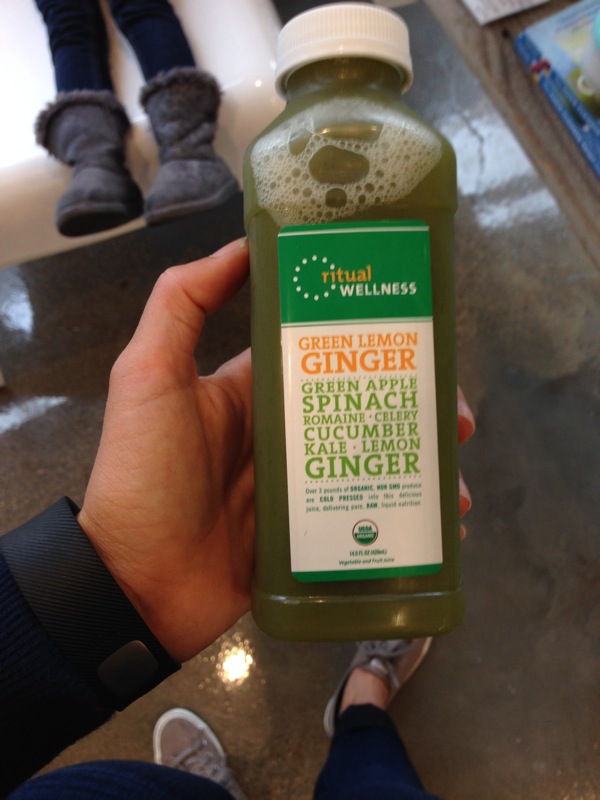 It feels great to be drinking green juice and green smoothies on a regular basis again, and Liv is a huge fan too. 😉
It's time for BODYPUMP over here! Hope you're having a great morning. <3
xoxo
Gina
Workout of the day: Sweat and Burn Circuit, alternating strength with cardio blasts for an effective and sweaty workout!
I'll see ya later today with my recent cardio playlist if you're looking to update your music! I am OBSESSED with this song right now:
Also, Winter Shape Up starts two weeks from today! Wahoo!
Sign up to get first access: