January 2015 Cardio Playlist (+ Musical Cardio workout)
Hi! How's the day going so far? I taught a fun BODYPUMP class and took Liv to her gymnastics class, which is basically the cutest thing I've ever seen in my life.
The Pilot and I are into our little detox, and while the day has been relatively normal for me, it's also my "chocolate and tea/coffee" time of the day. I'm sipping tea and eating crunchy veggies with hummus.
A snapshot of some of the eats:
Breakfast (huge smoothie, Paleo bread, eggs)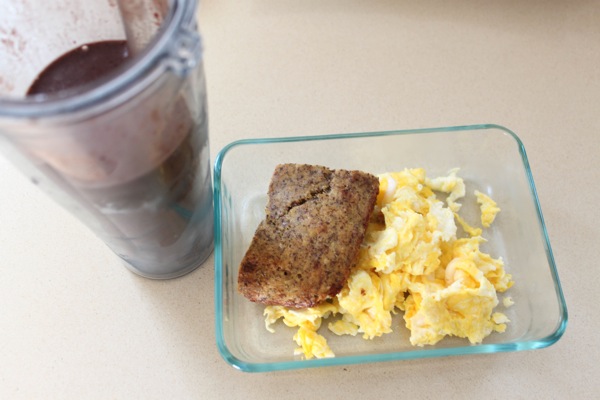 and lunch:
(a giant salad with chopped fresh veggies, sweet potato, chicken, avocado and homemade dressing)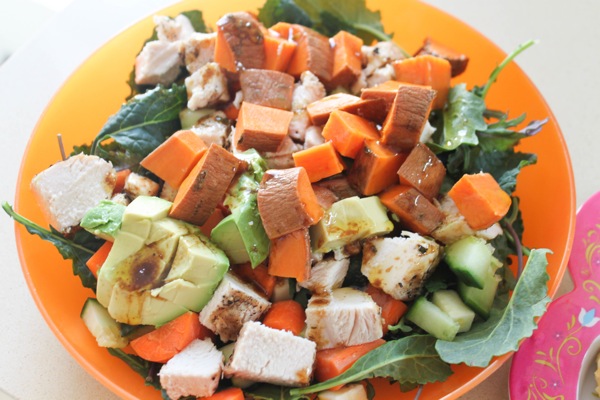 Since we watched the (sad) basketball game last night, I'm just now catching up on the Golden Globes (did you watch?!), and getting things ready for spin.
Today, I wanted to share a recent playlist if you're looking to amp up your cardio music. I'm always on the hunt for new power songs, so please let me know if you have a new one you're loving!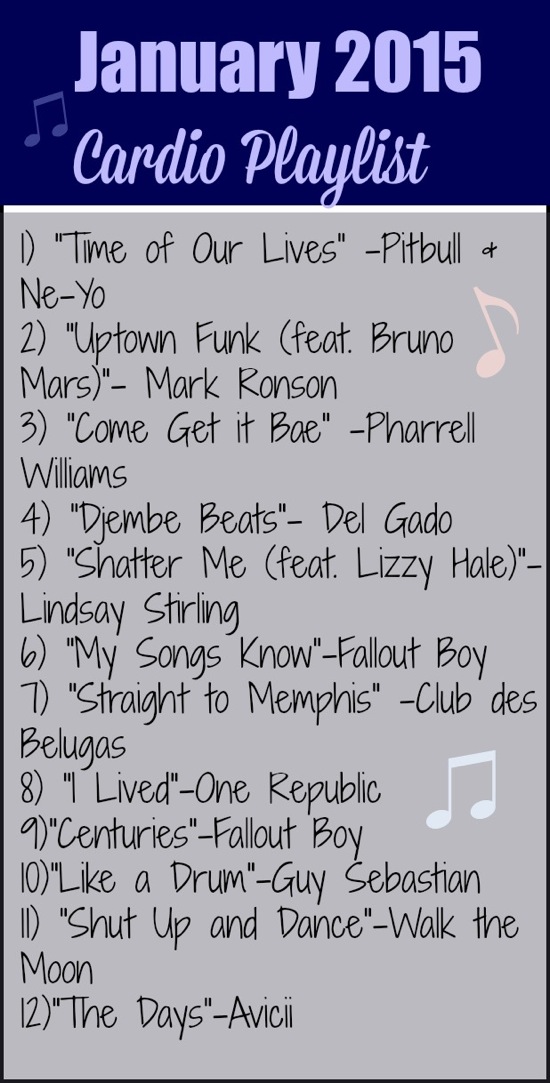 Here are some cardio guidelines if you want to play some musical cardio (my favorite kind of cardio!):
You can do this on the treadmill, spin bike or elliptical. As always, modify as needed and listen to your body.
1) Warm up: stretch, find and maintain a steady, easy pace.
2) Speed builder: maintain your steady pace, and each minute, add 1-2mph to your speed.
3) Steady incline: keep a moderate, steady pace (Rate of Perceived Exertion, RPE, 6 on a 1-10 scale), and add a moderate incline (4-6%).
4) Intervals: sprint 30 seconds, rest for 1 minute, on a fairly flat (1%) incline. Repeat for the duration of the song.
5) Climb and sprint: during the verses, take it down to a walk and CRANK up the resistance. During the chorus, decrease the incline (back down to 1%) and pick up your speed.
6) Hard intervals. Jog or power walk during the verses, sprint your heart out during the choruses. For extra intensity, increase your incline 2-3% for the last sprint.
7) Recovery! Take your pace down to a moderate jog or walk, and use this to recover and decrease your heart rate. Be sure to stay within a working zone (heart rate 70-83%), so you're not cooling down completely.
8) Rolling hills: find a moderate pace and a flat incline. During the chorus, maintain your pace and increase the incline/resistance. Take the incline back down and keep your speed for the verses.
9) Walking hill: take your speed down to a quick or moderate walk. Start at an incline of 4%, and increase it 1-2% every 30 seconds until you reach your personal max. Hold it here until the end of the song. Feel free to decrease your speed if you need to! Focus on resistance.
10) Tempo: find a moderate speed, and during each chorus, add onto your speed. Finish the song at a sprint.
11) Cool down and stretch! Walk, let your heart rate recover, and finish it off with a stretch.
Let me know if you give it a try! <3
Have a great night and I'll see you in the morning!
xoxo
Gina
Must-try snack: These protein brownie batter bites!