1/11: Meals, fitness, hello detox
Hi! Happy Sunday! Hope you've had a wonderful weekend so far. <3 We got back from Disney and have been enjoying the weekend here at home.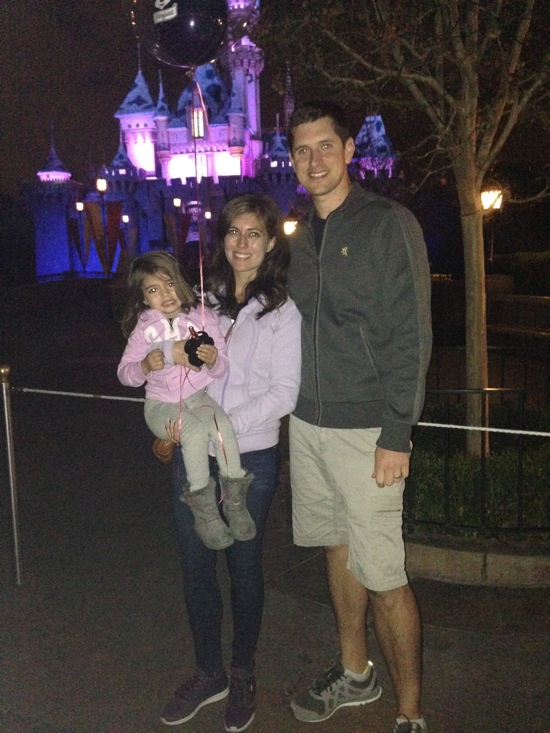 (After a very full day of fun! I got some questions about my grey sneaks from this post; they're Ked's from Nordstrom Rack.)
Head's up: the rest of this post is about a little detox that the Pilot and I are going to do for the next 21 days. If you think this would be an uncomfortable or triggering topic for you, please skip the rest of this post and I'll see ya back in the morning with some weekend adventures. What we read can affect our bodies and minds, and it's up to us to be smart about it. Lots of love to you. <3
Today is a hefty meal prep day, because the Pilot and I are kicking off a 21-day detox. We're just taking it back to basics, and focusing on whole, clean foods for 21 days. The Pilot had looked into a couple of stories where people went on a three to four week "detox" and cut out processed foods, refined sugars, alcohol, etc. Not only did this reset their cravings for certain foods and bring back healthy habits, but it had a dramatic impact on energy levels. He wanted to experience the difference for himself, and see if there were any long-term changes he wanted to make in his diet, where he didn't feel like he needed coffee to power through the afternoon at work. I asked if I could join him, and he said of course.
So here's what we're doing:
21 days of no refined sugar, white flour, cow's dairy, coffee, or alcohol. I'm going to miss that nightly glass of vino.
Here's what we're going to focus on:
Produce (fresh fruits and veggies)
Smart starches (oatmeal, brown rice, sweet potatoes, and quinoa)
Healthy fats (avocados, nuts, seeds, fish, Omega oil)
Protein (organic turkey and chicken, eggs, and wild-caught fish)
Also, I'm going to keep track of everything we do so I can share it all in one spot when we're finished! I'm excited for a little reset.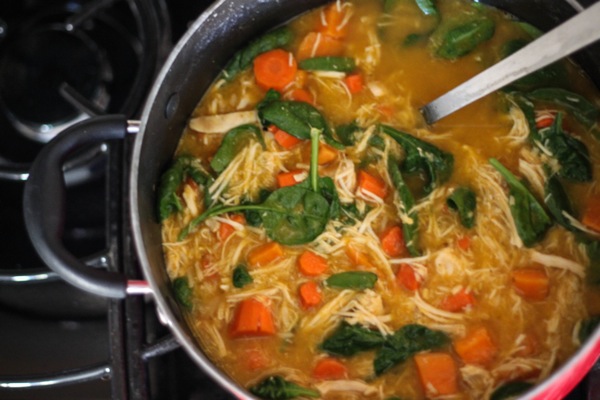 Here's what I'm thinking for dinners for this week:
–Slow cooker greek chicken soup
-Rotisserie chicken with mashed cauliflower and grilled zucchini
-Pesto grilled salmon with roasted veggies and sweet potato
-Coconut-crusted mahi mahi with salad and roasted veggies
–Roasted red pepper sweet potato soup with grilled chicken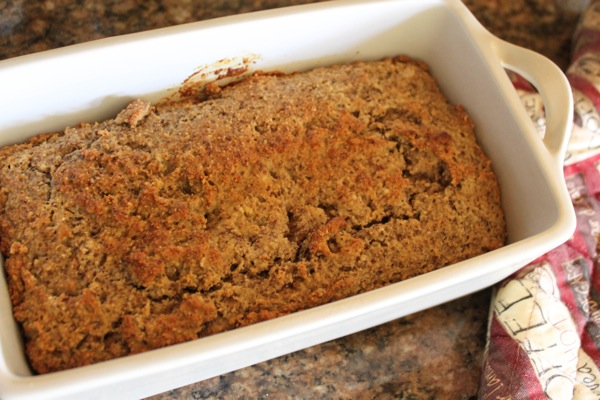 Plan and prep:
Chop fruits and veggies for salads
Grill chicken
Make dip for veggies and salad dressing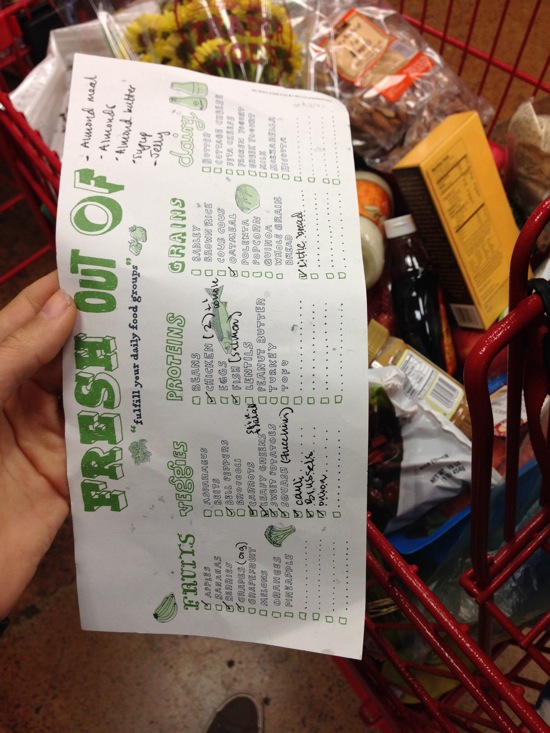 Here's what's on the tentative fitness plan:
Sunday: Long walk with the pups (this is scratched because it's been pouring all day)
Monday: Teach BODYPUMP, teach spin
Tuesday: OFF
Wednesday: Teach Spin, teach Zumba
Thursday: Teach 2 barre classes, maybe a nice walk or short yoga sesh thrown in there
Friday: OFF
Saturday: Teach Zumba + 20 minute strength blitz
(No Orangetheory this week since it's a heavier active teaching week.)
What's the week looking like for you? If you'd like, please share your meals and fitness plan in the comments section. Do you and your partner/husband/cat eat the same way, or differently? Have you ever done a mini detox or anything similar?
Have a lovely Sunday!
xoxo
Gina