Baby turkey lentil muffins
I'm always excited to try out new recipes for Liv, especially when they're protein-dense. She loves beans, chicken, fish and egg yolks, but I love looking for new ways to serve them, since most of the time, she'll just have them plain with maybe some olive or coconut oil and herbs. A major thing we're trying to avoid is salt -it's recommended that you don't add it to babies' food- and I'm choosing to avoid most of the highly allergenic foods until after she's one (tomatoes, strawberries and egg whites are the major ones we're avoiding), even though our pediatrician said it didn't matter. I'm mostly waiting on the strawberries since I was allergic to them as a kid.
Anyway, I've been trying to create meals for dinner with tiny modifications for Liv along the way. For example, we had BBQ salmon this past weekend and I left Liv's plain, and we'll grill her plain chicken breast or leave beans and grains without added salt (she seems to love when I flavor them with broth and herbs). She'll always have pinch-up food (fruit, potatoes, veggies with coconut oil, puffs) and/or some kind of puree with her meals, too.
I had an idea to make a turkey lentil loaf, and figured it would be a fun way to switch up Liv's usual beans or meat for protein kinda thing.
I preheated the oven to 350 and in a large bowl, combined:
-1 C chopped carrots
-1 C chopped sweet onion, shallots and garlic  (about 1/2 small onion, 1 shallot and 2 cloves of garlic)
(pulsed all of these in food processor to chop)
-1 packaged steamed lentils from Trader Joe's (17.6 oz)- half pureed in the food processor, the other half left whole
-16 oz ground organic turkey
-1 t thyme
I mixed all of this to combine,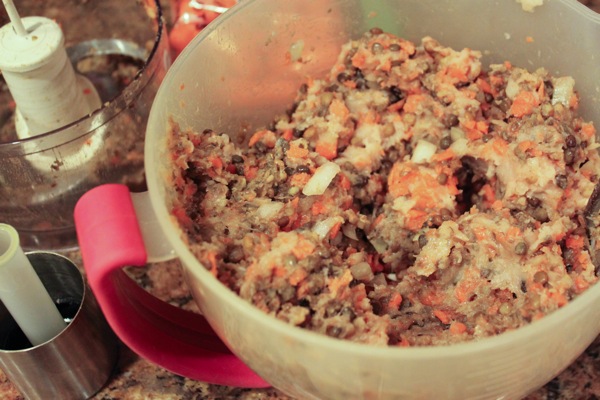 (not the most gorgeous-looking mixture, but sometimes the foods that photograph the worst taste the best)
and then using a melon baller, scooped into a muffin pan (sprayed with the misto) making 8 baby turkey lentil muffins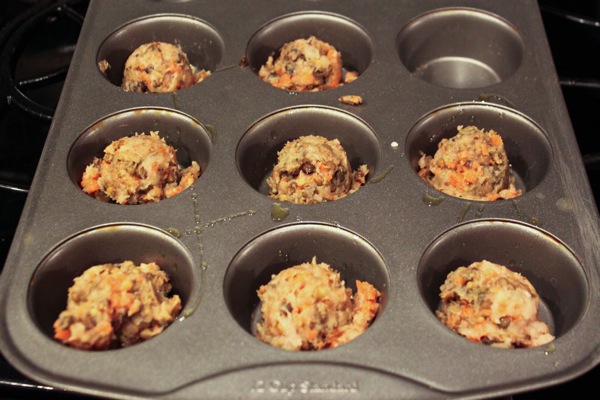 -To the rest of the mixture, I added a decent amount of salt, splash of worcestershire sauce, mixed and pressed into a loaf pan (for Tom and myself)
-Baked the loaf and the muffins for 25 minutes, then removed the muffins to cool (muffins were done, loaf needed some more time)
-Covered the loaf with an equal mix of BBQ sauce and ketchup, baked for an additional 20 minutes
Usually when I try to make any kind of loaf, they crumble and fall apart. Then, I make one on the fly and it actually sticks together.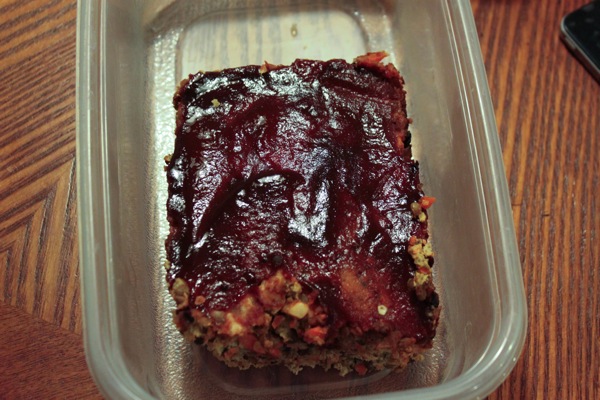 Who knew?
The verdict: Liv LOVED her turkey lentil muffins- the perfect size as a dinner/lunch component with greens, potato and/or fruit.
Tom and I also enjoyed our lentil loaf with salads, baked potatoes and farmer's market goat cheese.
A quick, easy, family meal with leftovers.. my favorite part 😉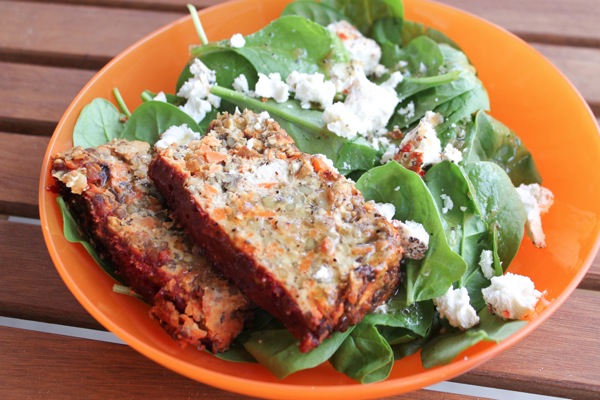 Hope you enjoy! <3
xoxo