They look so professional, huh?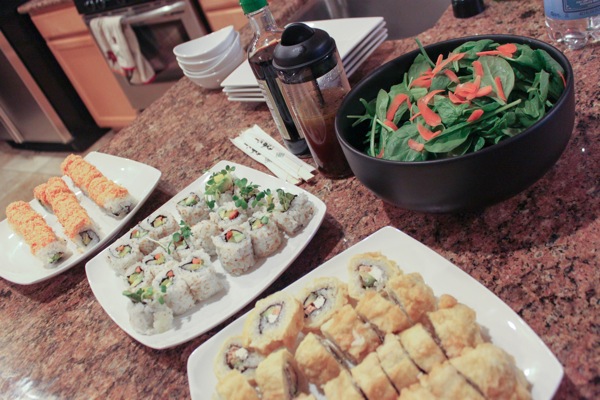 That would be because the professionals at Takamatsu made them. When I knew we were having a sushi party -and we've had the kind where guests make their own rolls, it's crazy fun- I figured I would leave this one to the pros since I wanted to have real fish sushi (I stick with veg or smoked salmon at home because raw fish freaks me out.. especially since AZ fish is a little questionable), and would be putting everything together the day of.
It worked out perfectly, and along with our Vegas, veggie and Golden Gate rolls,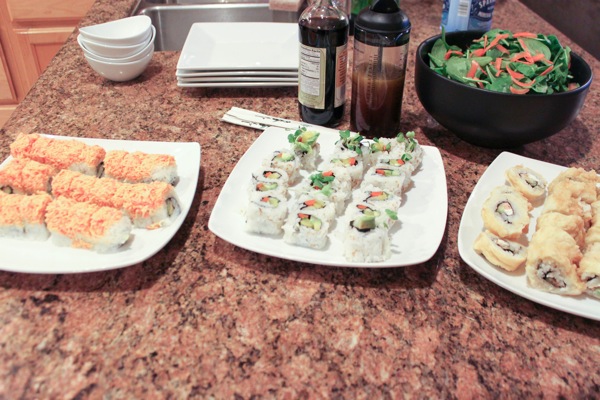 we had simple salad with this AMAZING dressing (it's going to be a new staple- try it!),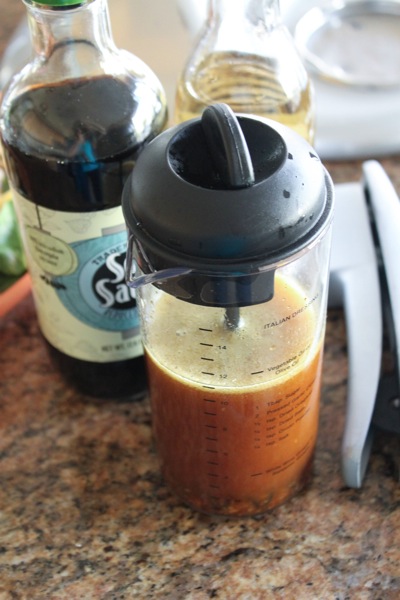 for dessert, brownies with peanut butter frosting and ice cream.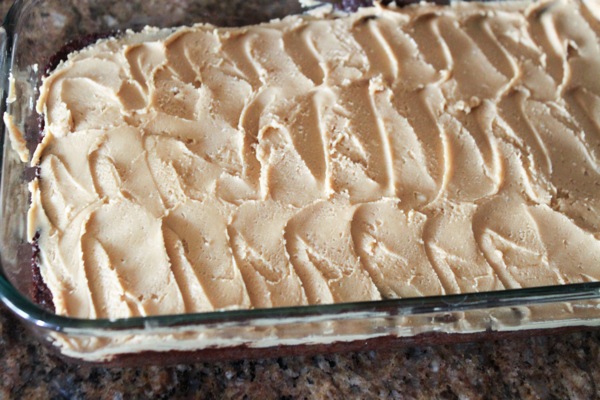 Mine had strawberry coconut ice cream on top, which was a lovely PB&J-esque combo….
I made everything during a naptime, and then could just enjoy the evening with everyone instead of cooking. I'm so glad I learned (the hard way) to make everything in advance when we have people over. I'll never forget that one awkward time when we had friends over for dinner and everyone was sitting at the table and I was just prepping the pork tenderloin and pasta. Rookie moves all around.
Bell snuggling up with my friend Cheri: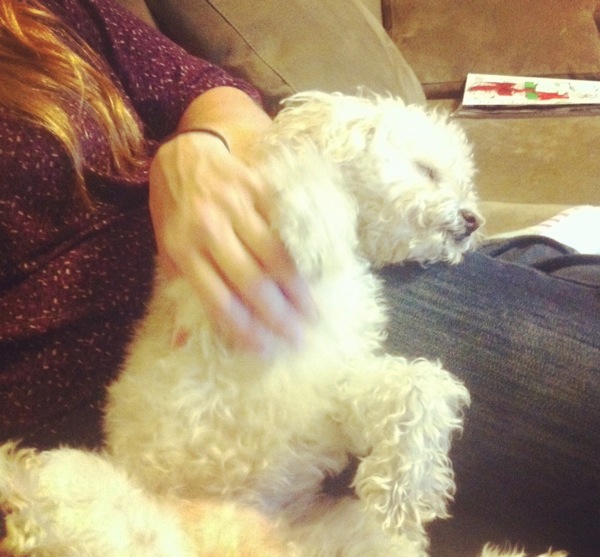 For lunch, I had an awesome turkey day detox salad beast but my car ended up eating most of it. A desert javelina is pretty stoked with his meal- I had to pull over and fling it off my car's rug. My car will probably smell like garlicky vinaigrette for the next couple of days. I was pretty bummed about it but then remembered it could be way worse, like my poor friend who had a bottle of fish oil (!) explode in her car. 
Since it was a fairly late evening, I just choreographed a new Zumba dance instead of going to the gym to strength train. The next couple of days are a little all over the place since one of us is having a medical procedure later this week (not Liv, and everything is ok).
Gonna crash out, but hope you had a great day sans car food casualties 😉
See ya in the am!
xoxo
Gina
What's your staple dinner party menu? Tacos, beans, rice and tamales are some of the usual suspects at our house, and I also love doing salmon with mashed sweet potatoes, my favorite salad and pizookies.
Easy holiday DIY idea:
Spray-paint pine cones, place in bowl 🙂