Hey hey hey 🙂 How are you? Hope you're having an amazing year so far 😉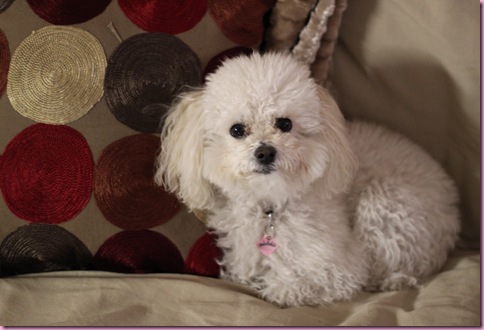 I've spent a good part of this morning looking for a jacket for that furry face. She has a few but alas, they're in the POD until the Pilot and I get a house, so I'd like to get her one for the meantime. When we got to the car this morning, she was shivering! Target didn't have any, so I'm on the prowl.
It's amazing how productive today has been, despite a slow start 😉 I did some work stuff,
munched a snack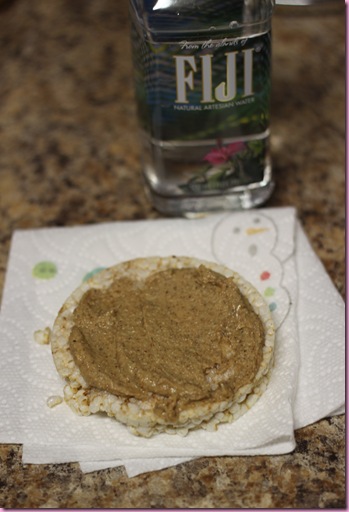 (brown rice cake with almond butter)
nachos (!!!)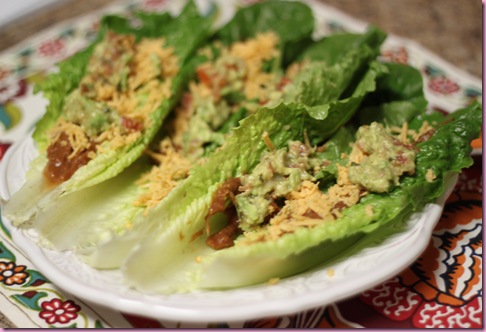 Romaine leaves topped with Trader Joe's refried beans, melted Daiya cheese and homemade guacamoleeeeeeeee <— recipe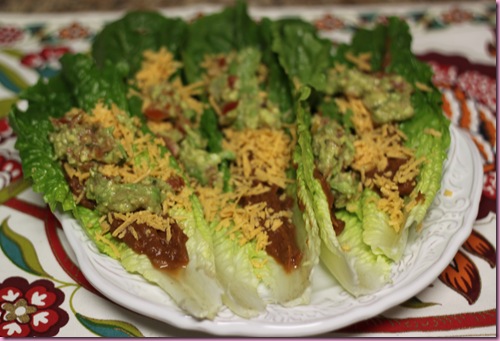 Delicioso.
Since my sweet tooth has been a savage beast lately, I decided to make some dessert to have on hand, since lately I've been snacking on chocolate chips like they're going out of style- the only sweet I've had in the house! I fixed that tragedy asap 😉
Gluten-free brownie mix made with goat's milk yogurt instead of oil, and flax eggs instead of regular eggs for fun.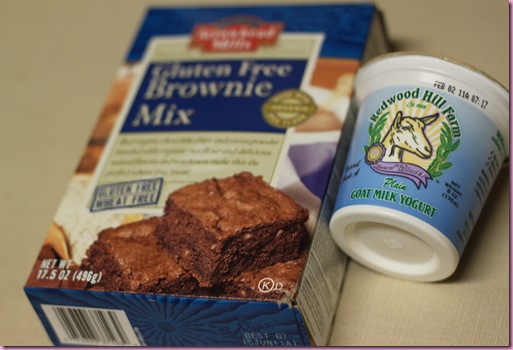 I have a little secret for you (I'm sure my entertaining guru isn't reading this), but if you buy a good quality mix for cakes or brownies, they usually taste just as good as homemade. Just make the frosting from scratch and add some cinnamon to the batter.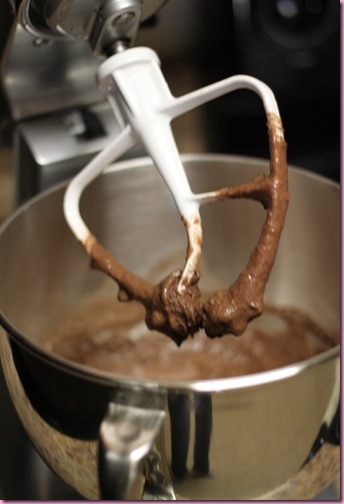 And save yourself some, mmm k?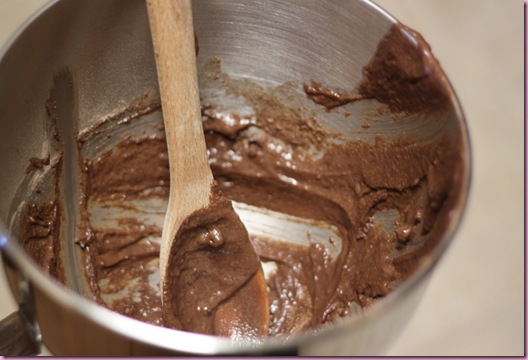 After the brownies are baked up, I'll cut them into servings and freeze- this way, when I want a sweet, I can just microwave and munch.
The goodies for the tamales are all ready to go: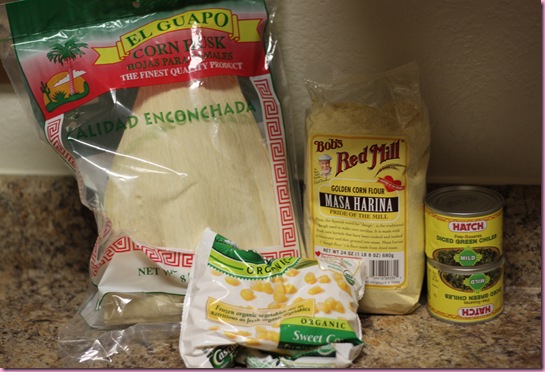 -Husks (hojas)- you can find these in the ethnic section of most grocery stores

-bag of frozen organic corn

-masa harina (if you can't find this, use cornmeal and toss it in the Vitamix or a coffee grinder to finely grind)

-2 cans of green chilies

-cheese of choice (I'm rolling with Daiya), butter of choice (I'll use organic butter, but Earth Balance is lovely too), a lime, onion, cumin, garlic powder, sea salt and pepper (not pictured)
I've got a hot date with my yoga mat and then it's tamale-making time!
Have a lovely night <3
Gina
Today's workout jam: "She Ain't Got" Letoya Luckett. Awesome for cardio! Swing batter batter batter… 😀