Hey friends hey 🙂 Happy Sunday! Hope you're having a glorious morning.
What types of food do you enjoy to celebrate the New Year?
At our house, there's always tamales, Mexican doughnuts (soft buttery doughnuts that will cover your soul in a blanket of happiness), pan de huevo (a sweeter bread, covered with a crunchy egg, sugary topping), tamales, chorizo and menudo.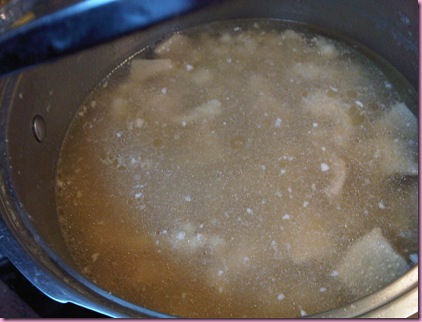 I used to really love the menudo, especially with lime juice and cilantro. When I was 8, that immediately stopped when I found out what was in it….
Now, I just eat extra tamales to make up for lost menudo consumption 😉
Tamales

Makes 1 dozen

-Husks (hojas)- you can find these in the ethnic section of most grocery stores

-bag of frozen organic corn, defrosted (you can also use fresh)

-masa harina (if you can't find this, use cornmeal and toss it in the Vitamix or a coffee grinder to finely grind)

-2 cans of green chilies

-cheese of choice (I'm rolling with Daiya), ground flax, butter of choice (I'll use organic butter, but Earth Balance is lovely too), a lime, onion, cumin, garlic powder, sea salt and pepper (not pictured)

 

1. Soak the hojas in water, either in a large bowl or in the sink

2. While the hojas are soaking, add the following to the Vitamix or food processor –if you're going the food processor route, combine the corn, onion, all of the spices, then transfer to a bowl and add the masa and water

-one bag of frozen organic corn

-3 C water

-juice of 1/2 lime

-1 t sea salt

-1/4 t pepper

-1/4 t cumin

-1 T ground flax

-1/4 onion

-2 T melted butter

–garlic (I used Garlic Gold) and a pinch of Stevia

-3 C masa harina

3. Mix well, until everything is chopped and combined, but make sure that the mixture still has some texture

4. Next, rinse and dry the hojas.

5. Put 1/3-1/2 C tamale mixture into the center

6. Now, the fun part: adding the fillings! Get creative here- you can use roasted red peppers, black beans, chili sauce, olives, shredded rotisserie chicken, spinach, cheese of choice- go crazy 🙂

I rolled with canned green chilies (you can also roast your own), with Daiya (*for the record, Daiya melts BEAUTIFULY in tamales)

Top with more masa,

Fold each side over, and tie with a piece of hoja that you've ripped from the side

7. In a large pot with about 3 in of boiling water, add the steamer basket,

 

reduce heat to med-high, add the tamales, cover and steam for 30-40 minutes, until mixture is firm.

(Check every 10 min or so and add water as needed)

8. When the tamales are done, put on a cool face and try to hide your excitement, even though you can see the melted cheese peeking out at you.

9. Foodgasm.
I'm off to get started on the day's to-dos 🙂
Have a Happy Sunday and I'll see ya later today!
xoxo
Gina