Hi friends! Happy 2011 🙂 Wishing you a year filled with health, love and happiness <3 I have a good feeling about this one!
Along with the fresh new year, there's fresh SNOW on the mountains!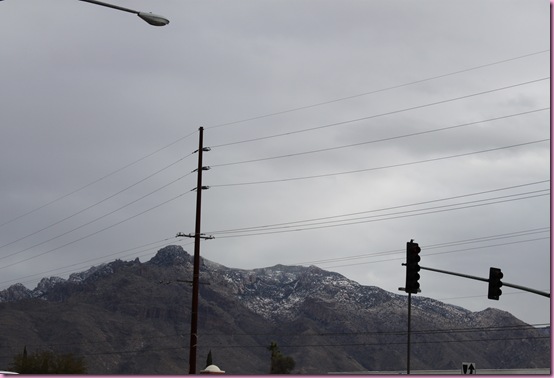 …..and that's as close as I'll be getting to said snow 😉
So last night, my nana and tata, mom, brother and I hit up a place that I've been wanting to try for a while:
Monkey Burger!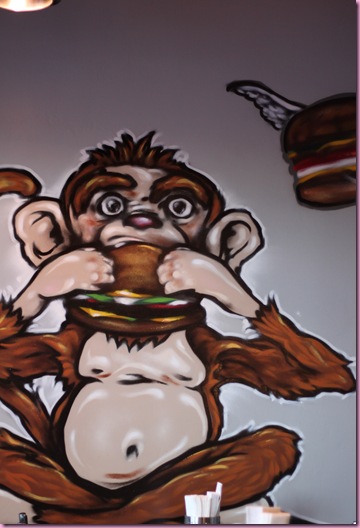 Not only do they have a crazy awesome burger menu (including veg options), they also have sweet potato fries: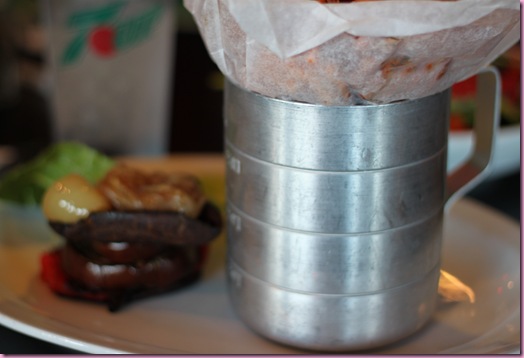 Rule of thumb: if you have sweet potato fries, you are my friend 🙂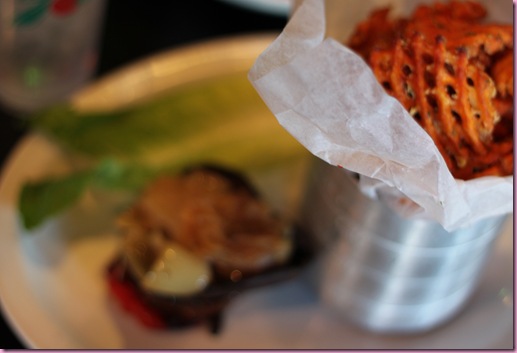 I enjoyed my bucket of fries with the mushroom burger, no bread: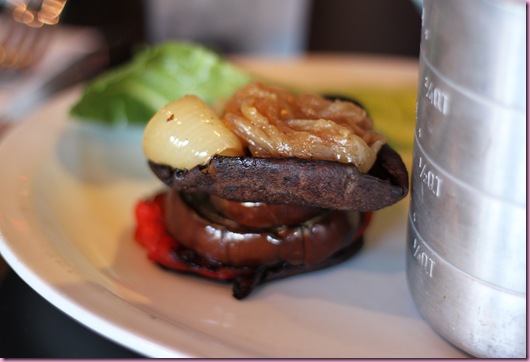 (portobello mushrooms, roasted red pepper and caramelized onions)
and shared a goat cheese and veggie salad with the fam: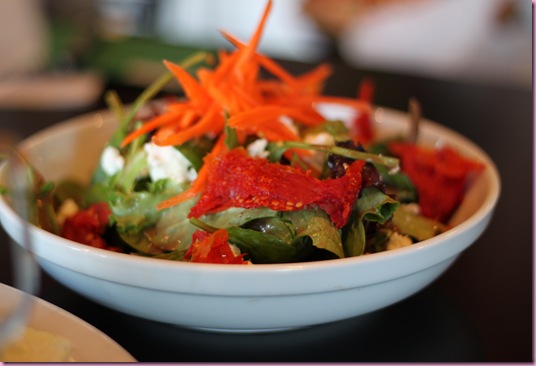 It was basically the meal of my dreams 😉
The original plan for New Years Eve was to go out with my friends downtown. A Casablanca band was playing at the Rialto theater, and a lot of the unique downtown clubs were hosting events. After work, I just wasn't feeling it. I was excited to go out and party with my friends, but something about going out without the Pilot made me sad, especially since pretty much all of my friends have significant others. I don't usually feel like a 5th wheel when I'm with them, but I kept picturing everyone kissing at midnight and me fist-pumping by myself. Haha.
So I came back to the house, put on a hoodie and jeans, and was then picked up by my family, who kidnapped me and took me bowling with the fam.
There were about 20 of us, and it was so much fun. Bowling definitely isn't my forte, but it's more about the dance you do after you knock down some pins than the actual score, anyway 😉
Anyone else have a random New Years Eve adventure?
This morning, I'm off to yoga and then going to get tamale ingredients- see ya later with a how-to post!
Have a wonderful day 🙂
xoxo
Gina
Something to do: Your 2011 inspiration board!! It's time 😀 If you finish yours before tomorrow (Sunday) night 10pm EST, send it my way and I'll include it in my Monday am post, along with my inspiration board.