Hi friends! How are you? Hope you're having a happy Monday! How was the weekend?
I'm enjoying a short getaway with Liv in San Diego, but I wanted to pop in and share some details from a truly incredible dining experience from Friday night: Kyle's pop-up dinner with Riley Chandler.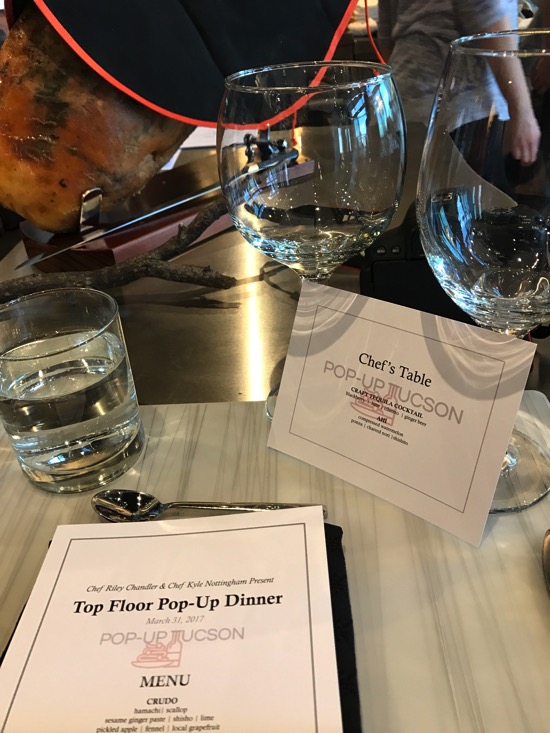 We found out the date for this pop-up dinner months ago, and I was SO PUMPED because I knew we'd be in Tucson. Kyle's friend Riley puts on these underground dining events, and recently completed a four-part series with local chefs. Kyle's dinner was the grand finale, and needless to say, it far exceeded my high expectations.
He's my brother, so of course I have to brag on him a lot in this post. Hope that's cool. 😉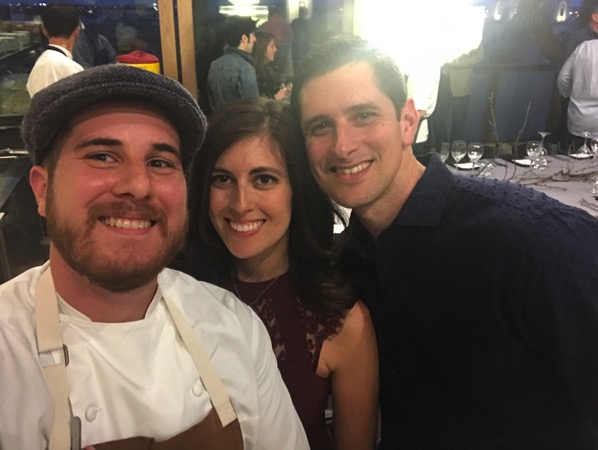 The venue was a residential penthouse in downtown Tucson. A couple, who recently moved to Tucson, offered their space for the event, and it was absolutely perfect. They had sweeping city views from the balcony,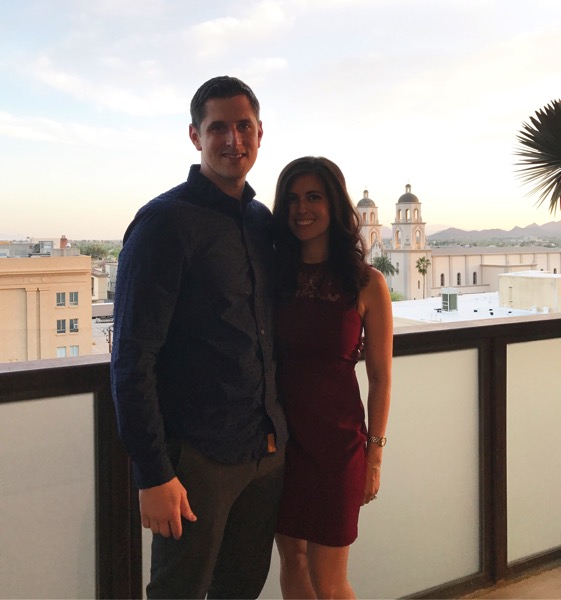 the coolest collection of modern art and decor,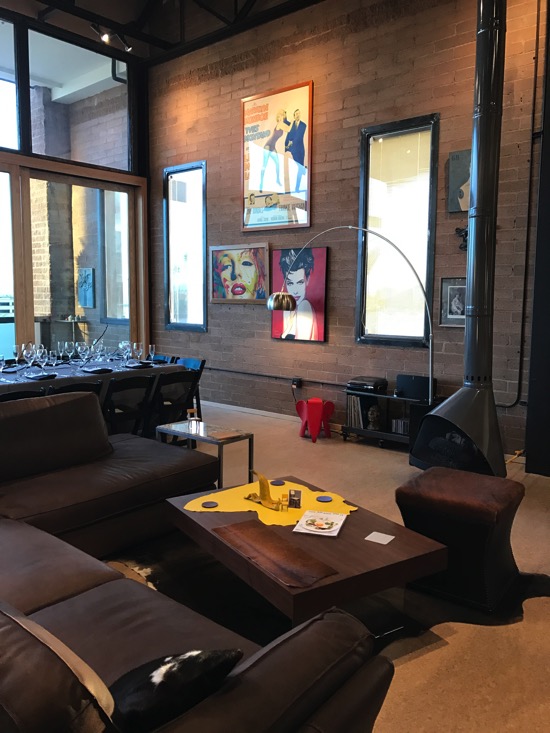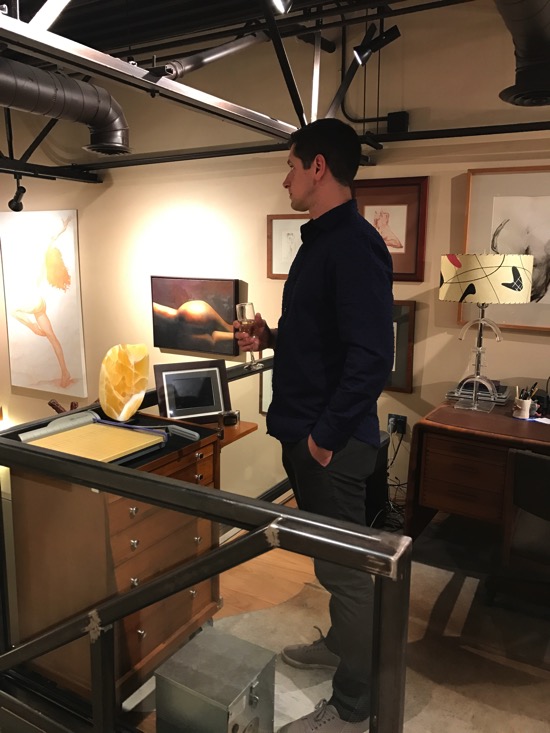 and oh yeah, an enormous, stainless-steel clad kitchen with multiple fridges, pantries, burners, ovens…. the real deal. I thought for sure the husband was a professional chef, but turns out that the kitchen was designed because he truly loves to cook and enjoys amazing food, and wanted to invite the best of the best to cook in his kitchen.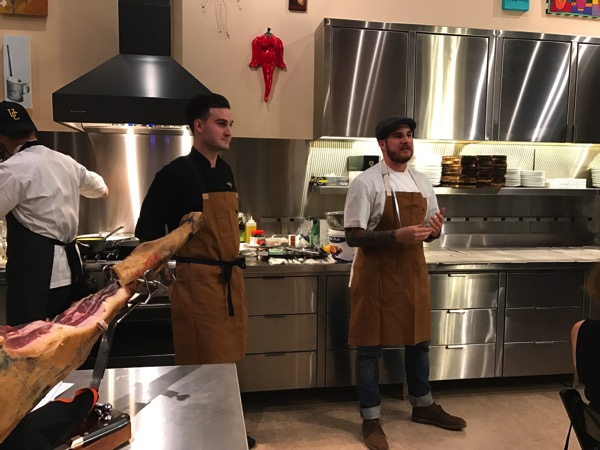 We purchased tickets for the chef's table, along with two other couples,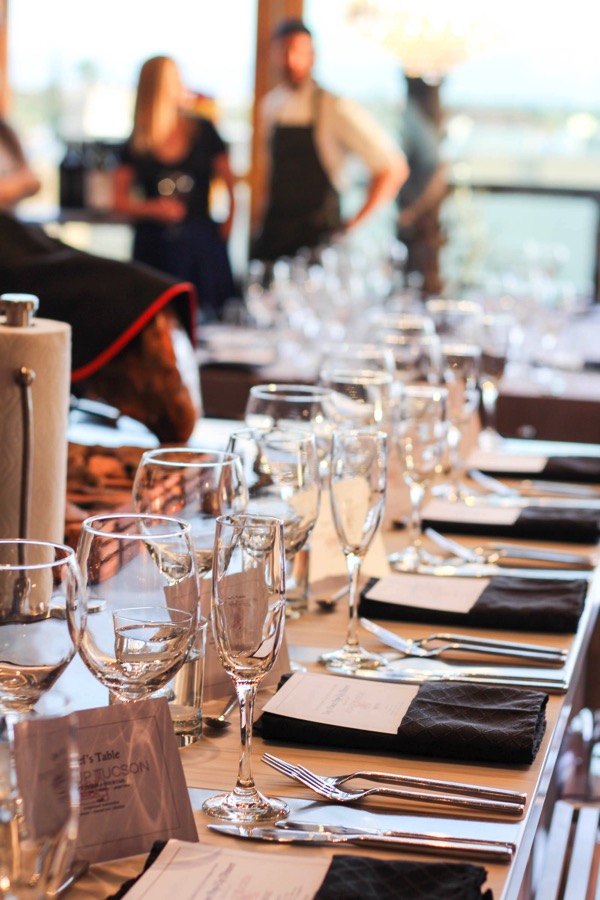 and were treated to a specialty house cocktail and amuse bouche before the remaining guests arrived. (There were 32 of us total, and the event sold out extremely fast.)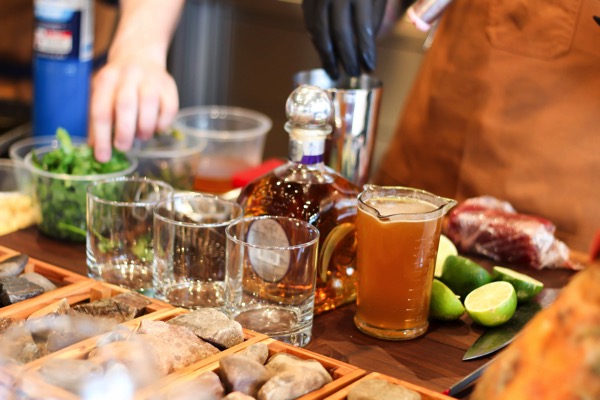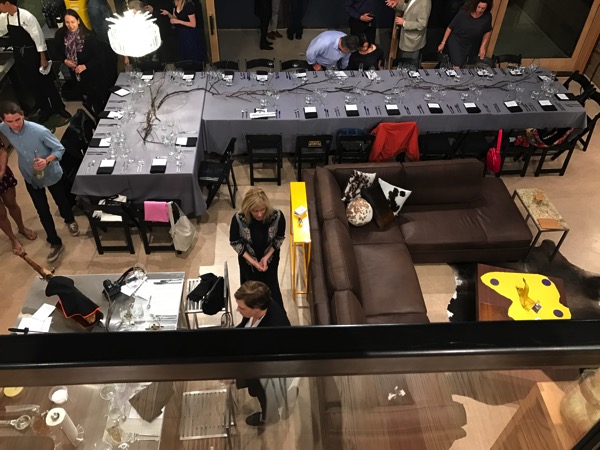 Kyle talked to us about what to expect for the dinner, while he and Riley put together an ahi tuna appetizer on toasted nori with compressed watermelon (compacted with coriander, olive oil, salt and pepper).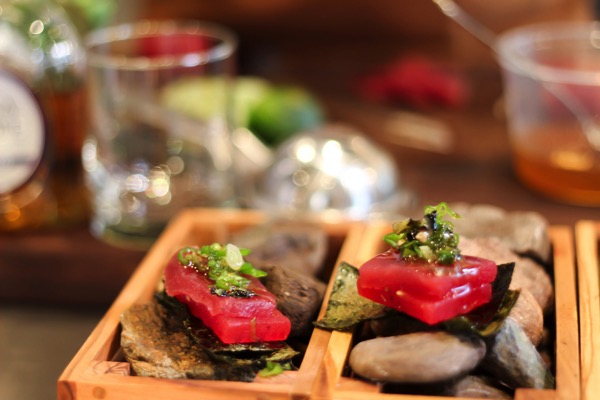 They also made Kyle's twist on a Mexican mule with fresh blackberries, ginger, cilantro, lime, tequila, and local honey (from the Miraval resort mesquite hives). I didn't snap a pic of it, but it was the best cocktail I've ever had. And I've, um, had a couple cocktails in my life haha.
Kyle designed the entire menu, which was beautifully balanced (it didn't feel heavy in the middle; rather, all of the courses were about the same size), and comprised of local and outsourced ingredients. The produce was all from local farmers, while the seafood and meat were flown in from around the world (like the Wagyu from Japan and Iberico ham from Spain).
Here's what the menu looked like: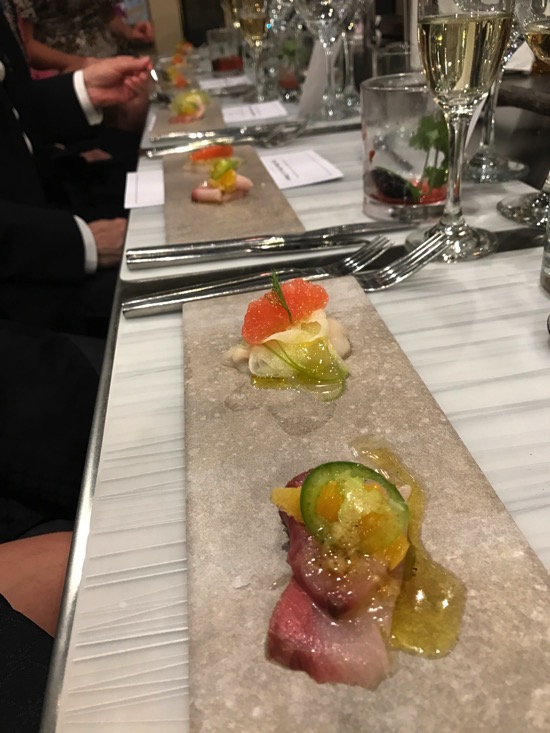 CRUDO
hamachi | scallop
sesame ginger paste | shisho | lime
pickled apple | fennel | local grapefruit
~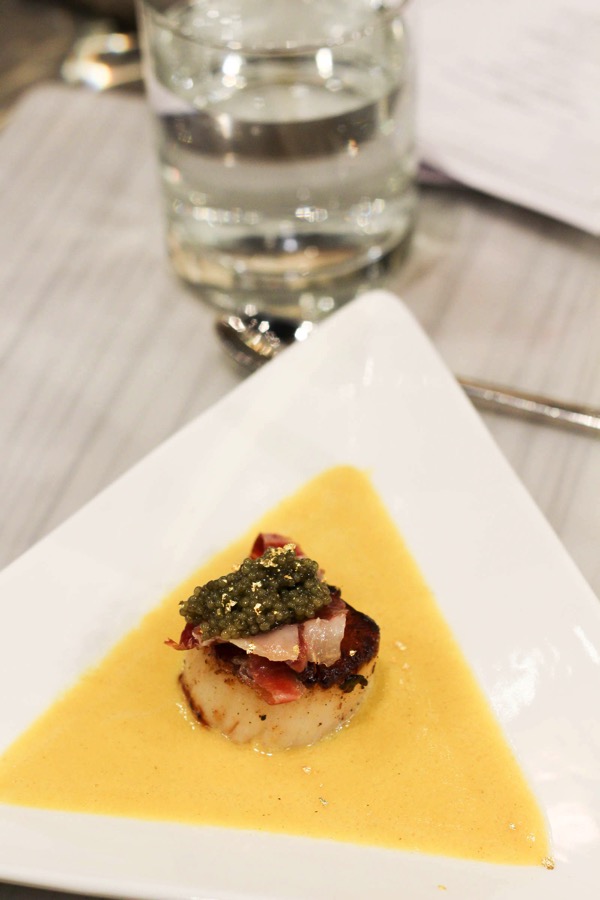 HAM & EGGS
Iberico ham | seared scallop | caviar | gold flake
~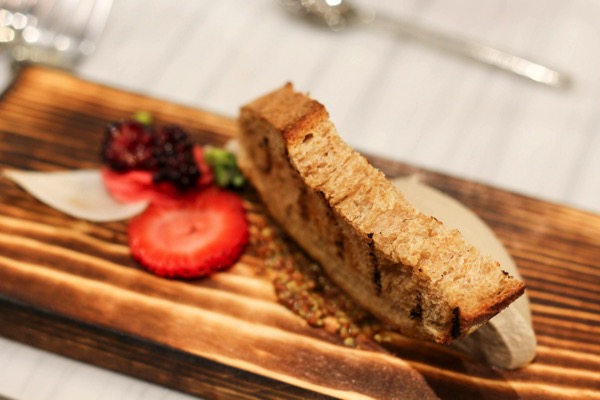 MUSHROOM & FOIE GRAS
pickled things | mustard | barrio bread toast | radish
~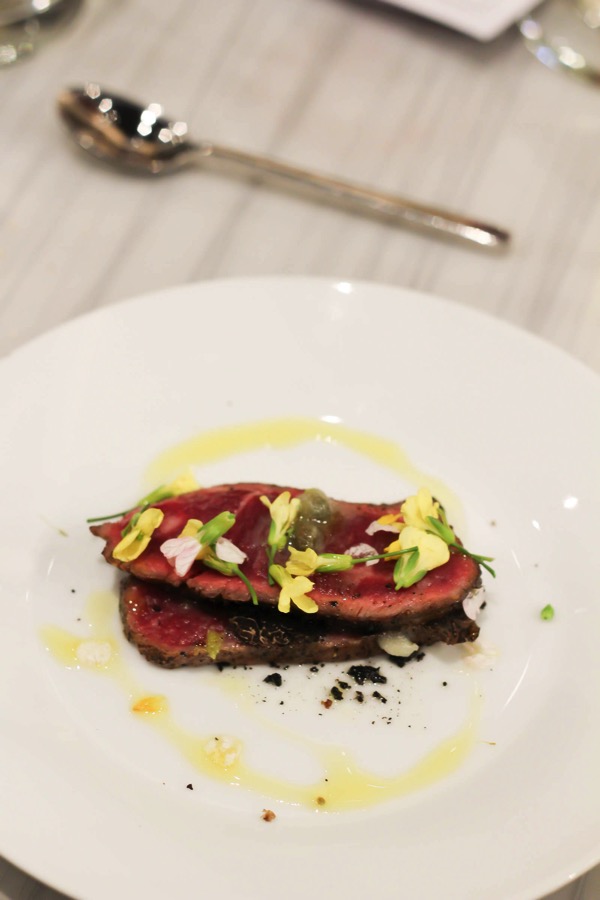 WAGYU
shaved truffle | arugula flowers | ramp butter
~
BURNT FRUIT
bleu cheese | watercress | dill
~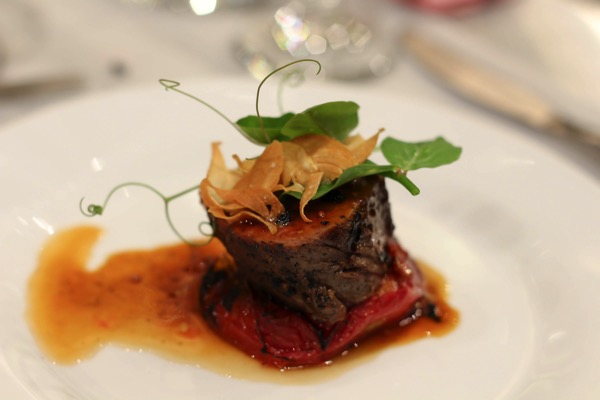 MESQUITE LAMB CHOP
shallot | dehydrated tomato | horseradish | garlic
chips
~
BEETS
chevre ice cream | bacon praline | chocolate
(Missing pictures are the ones I took with my phone for Insta stories or Snapchat but forgot to take with my real camera. I'm bummed about this because the dessert and the burnt fruit dish were BEAUTIFUL.)
All of the dishes were complex, and it was incredible to watch the chefs quickly plate and prepare everything. Kyle and Riley had done a ton of prep work, which obviously payed off; nothing felt rushed or hectic, and the chefs weaved in and out of the sea of plates like an intricate dance.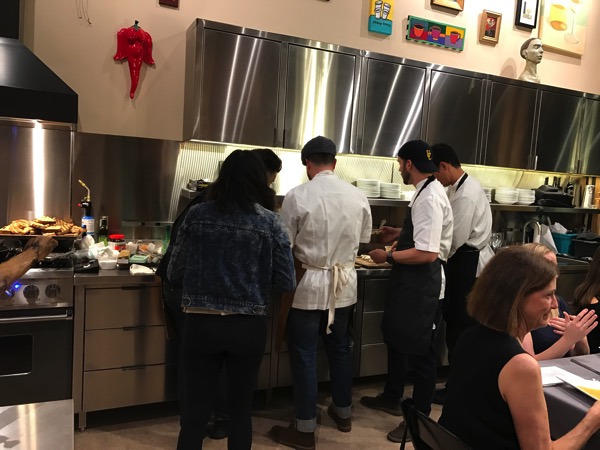 They also had a couple of hardworking front-of-house servers, who filled water and wine glasses constantly, and whisked away the dishes in between courses.
Kyle's Executive Chef Brandon was there -also from Miraval- and he helped support Kyle with the dishes and plating,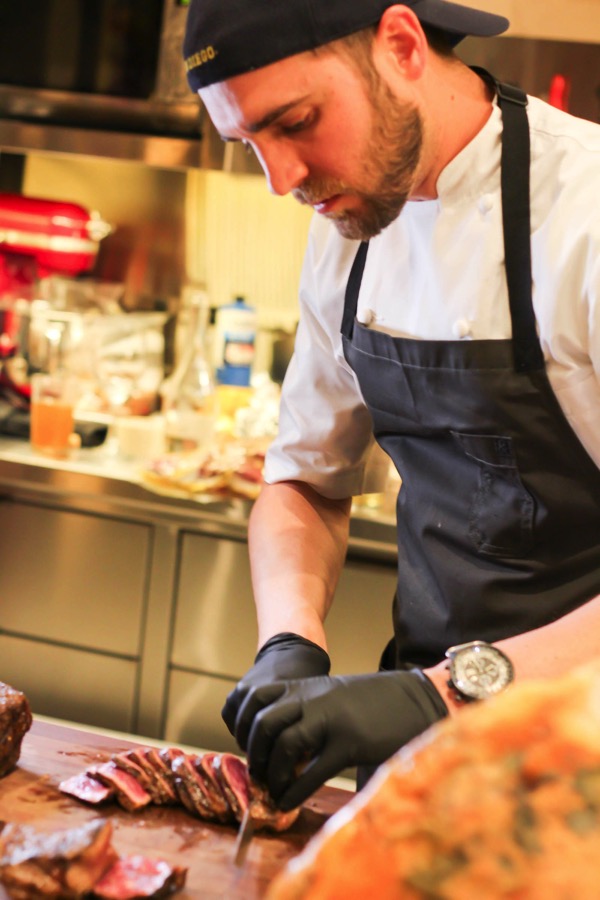 while also dropping some major wine knowledge.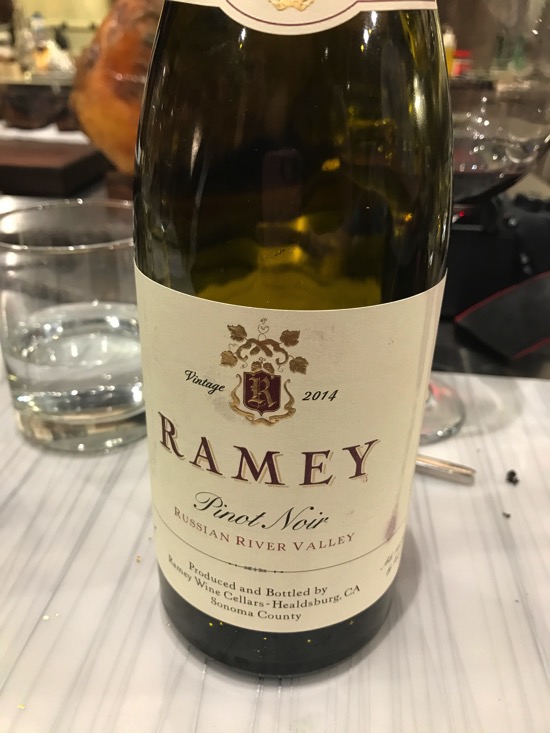 As we all know, I LOVE WINE, but I don't necessarily know a ton about wine. I just know if it's red, I'll usually like it.
It was pretty fascinating to learn about how each wine was prepared and the story behind each bottle, and all of the pairings for the courses blew me away.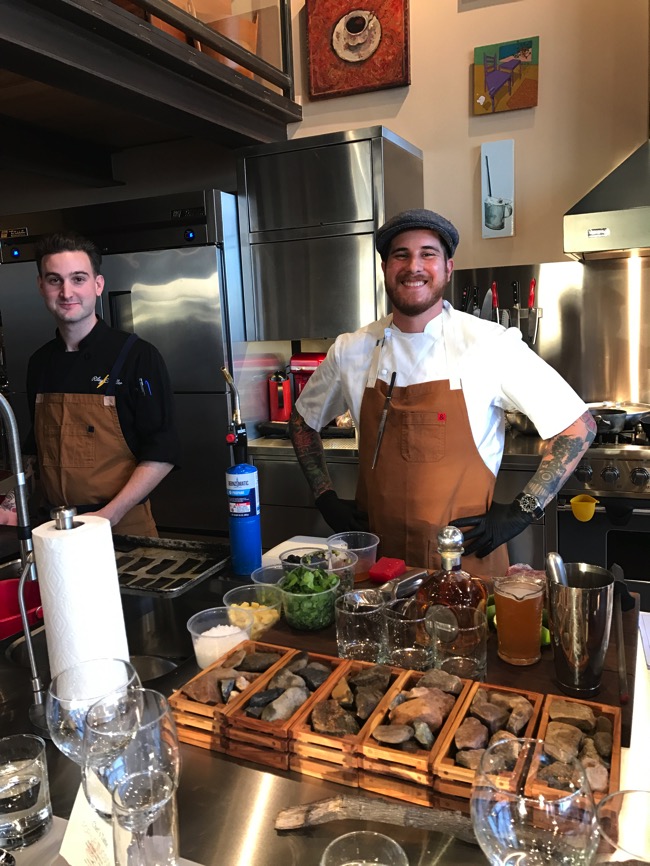 One of my favorite parts about the meal was how interactive it was. Before each course, Kyle talked briefly about where he sourced the ingredients and what inspired the flavors. It gave everyone something to look forward to, and I could tell from looking around the room that everyone was enjoying themselves and blown away by the food. There was a LOT of clapping and cheering. We definitely found the best place to eat in Tucson that night.
Also, the way everything was plated was unique and beautiful. Some dishes were served on flat tiles, wooden boards, or in the ahi tuna's case: a bed of (sanitized) stones. Kyle found them all in the nearby wash, then scrubbed them and ran them through the dishwasher. He had such a unique vision for the meal, and it was truly incredible to watch him bring it to life.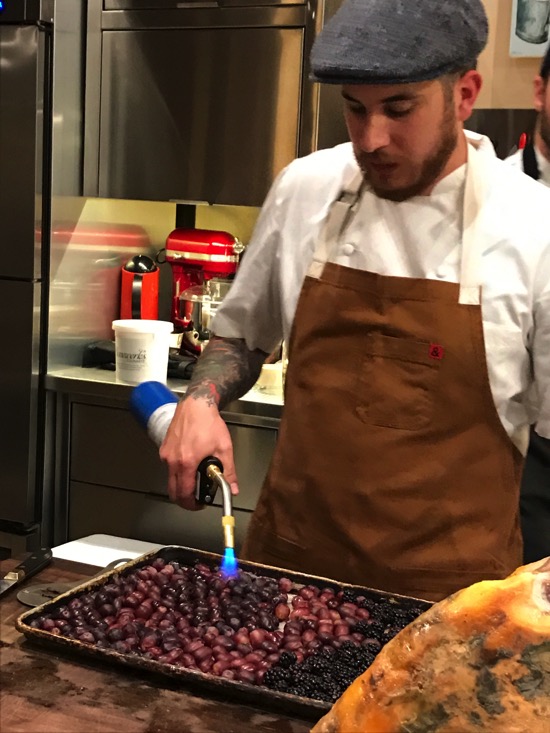 Tom and I have been talking about it on and off all weekend, mostly about how excited we were to be there. Kyle has accomplished so much in such a short amount of time, and it just makes us happy/proud to see someone who works so hard and is so passionate and knowledgeable about what he does.
It's funny because even if I didn't know him before, I'd still be talking about this meal (and that one chef who told funny stories and made everyone laugh while preparing this beautiful, delicious food) for years to come.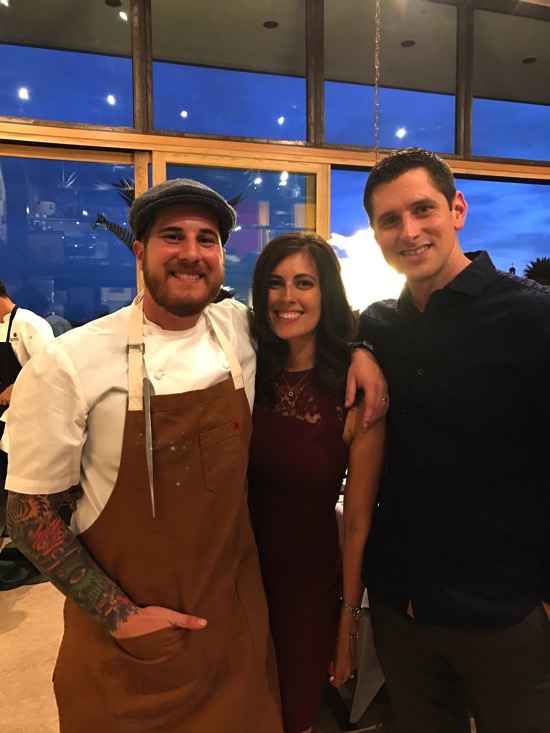 It was the perfect way to cap off our time in Tucson. We toasted to the amazing time we've had surrounded by our Tucson family and friends, and the excitement of what's to come.
Hope you have a happy Monday and I'll see ya soon with some San Diego adventures.
xoxo
Gina
*For the friends who asked on Instagram: dress is here (in black) and shoes are here (the perfect height to walk all night with zero probs).