Hey hey hey! How are you?? How's the week treating ya?
We are knees.deep in moving insanity. Liv and I got back from San Diego yesterday, then it was straight to packing up last-minute boxes, errands, dinner at my dad's house, then checking into the hotel. Our house is completely packed up, which is crazy, and we'll be flying out to Georgia this week. It's hard to believe that by this time next week, we'll by in our new house in our new place. It's exciting, and weird, and terrible, and wonderful all at the same time.
For now, let's talk about San Diego!!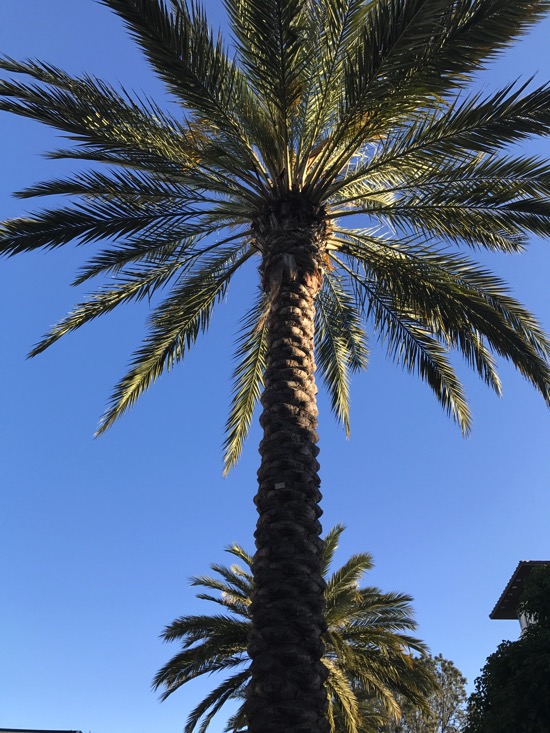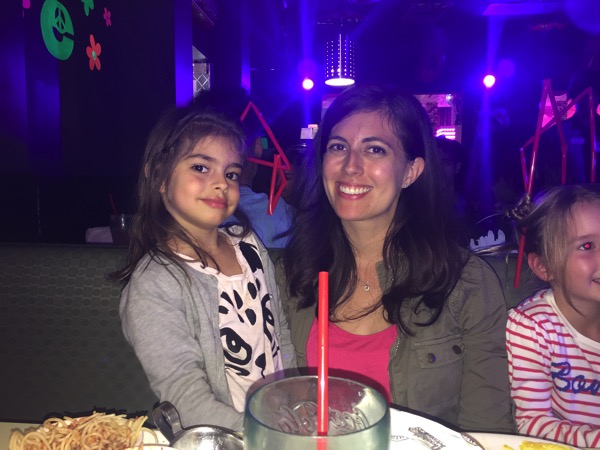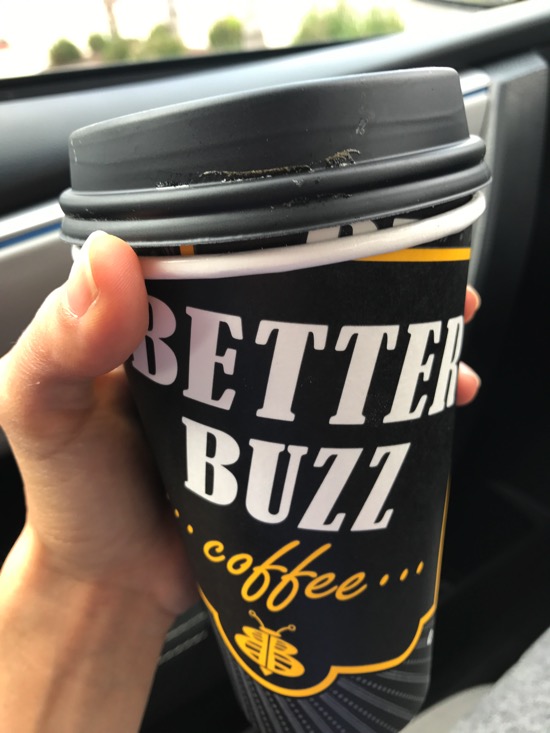 (You know I had to get a Better Buzz ASAP.)
Liv and I flew into town Saturday morning,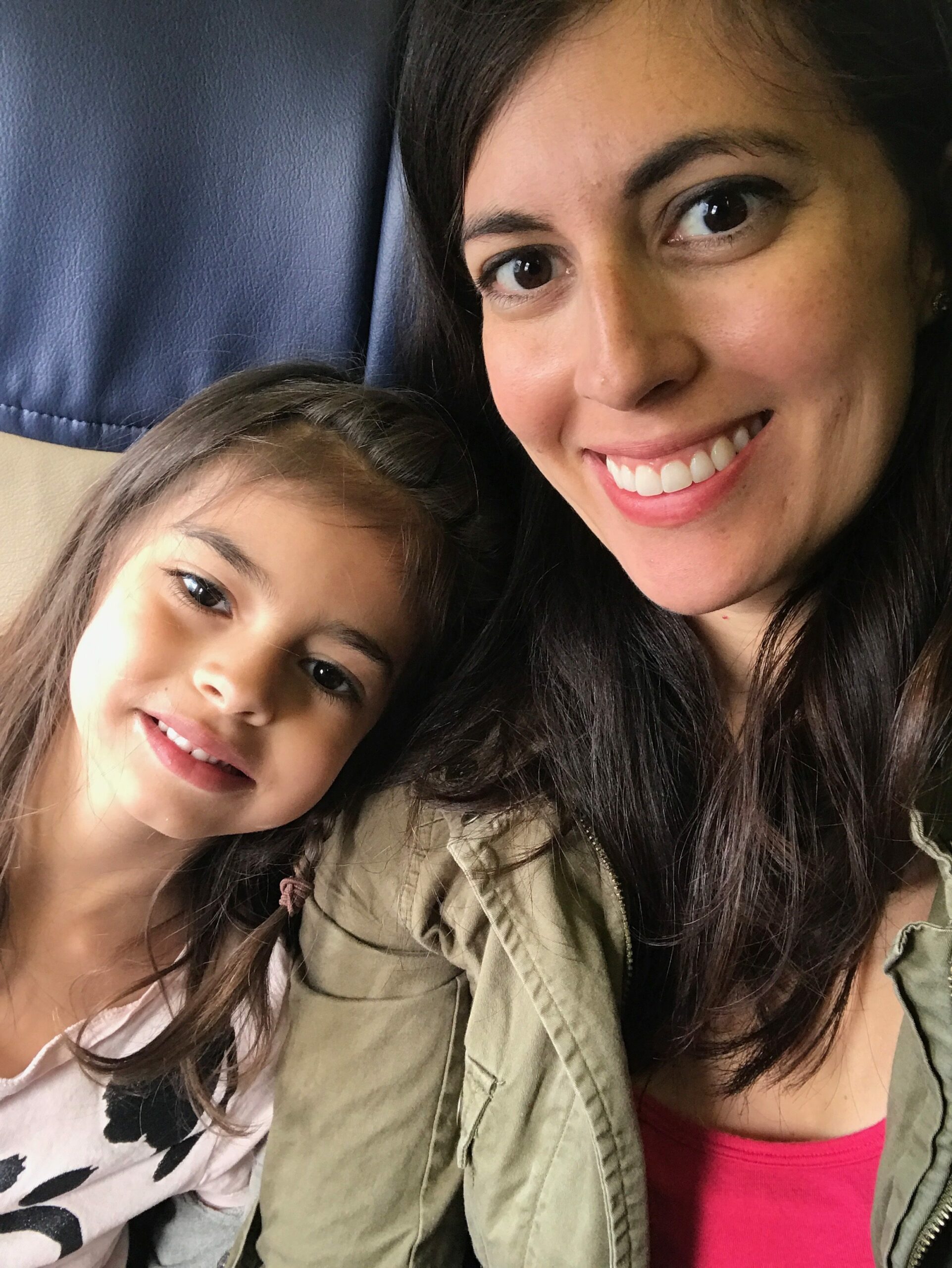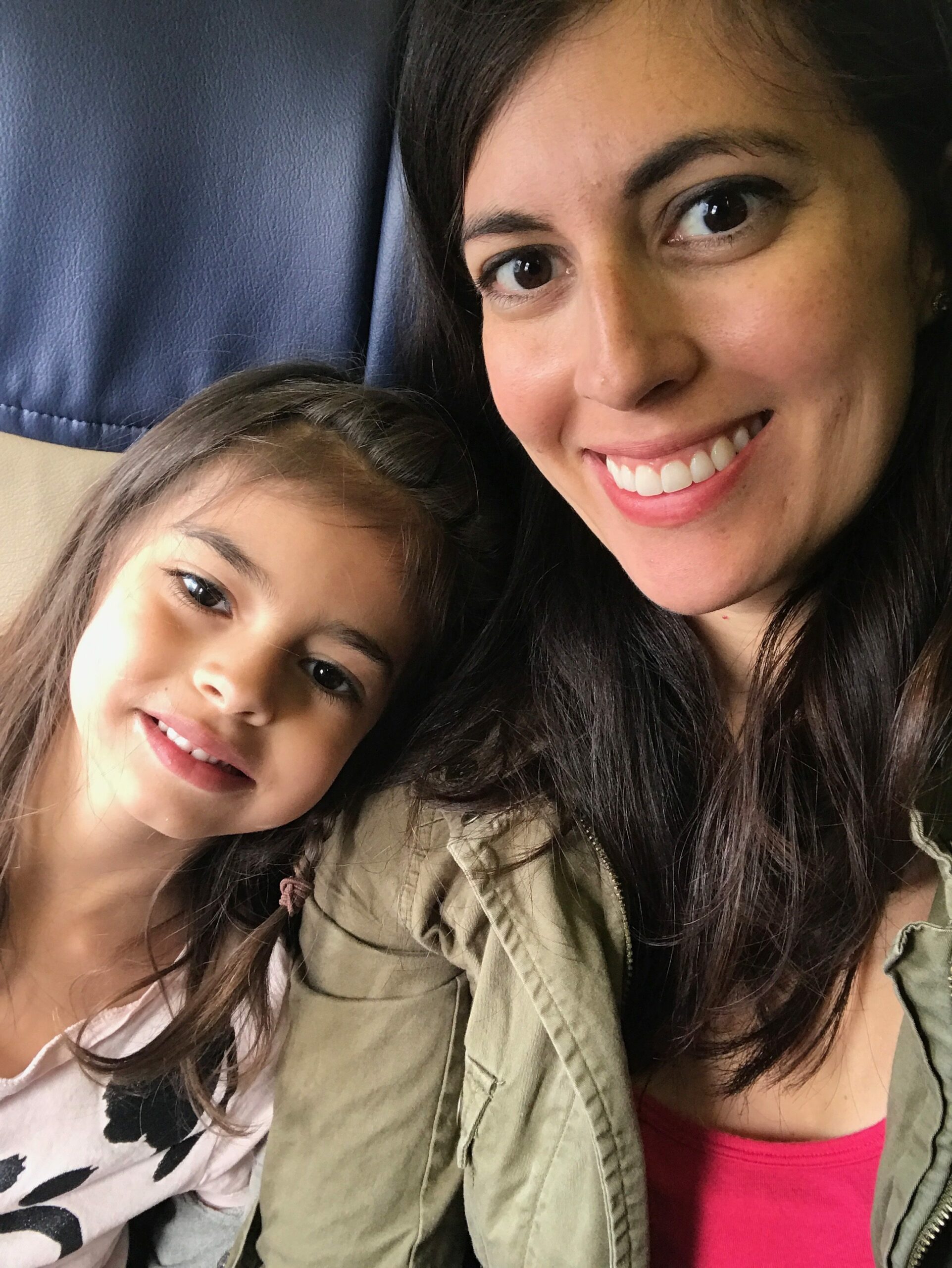 and had the best time catching up with friends. We headed straight from the airport to the park, where 3 of her little BFFs and their mamas (my friends) were waiting. The girls played for a couple of hours -it was so sweet how they kept giggling and hugging each other- while we caught up on a park bench about life.
When everyone started to get hangry, we headed over to Corvette Diner to grab a late lunch/early dinner.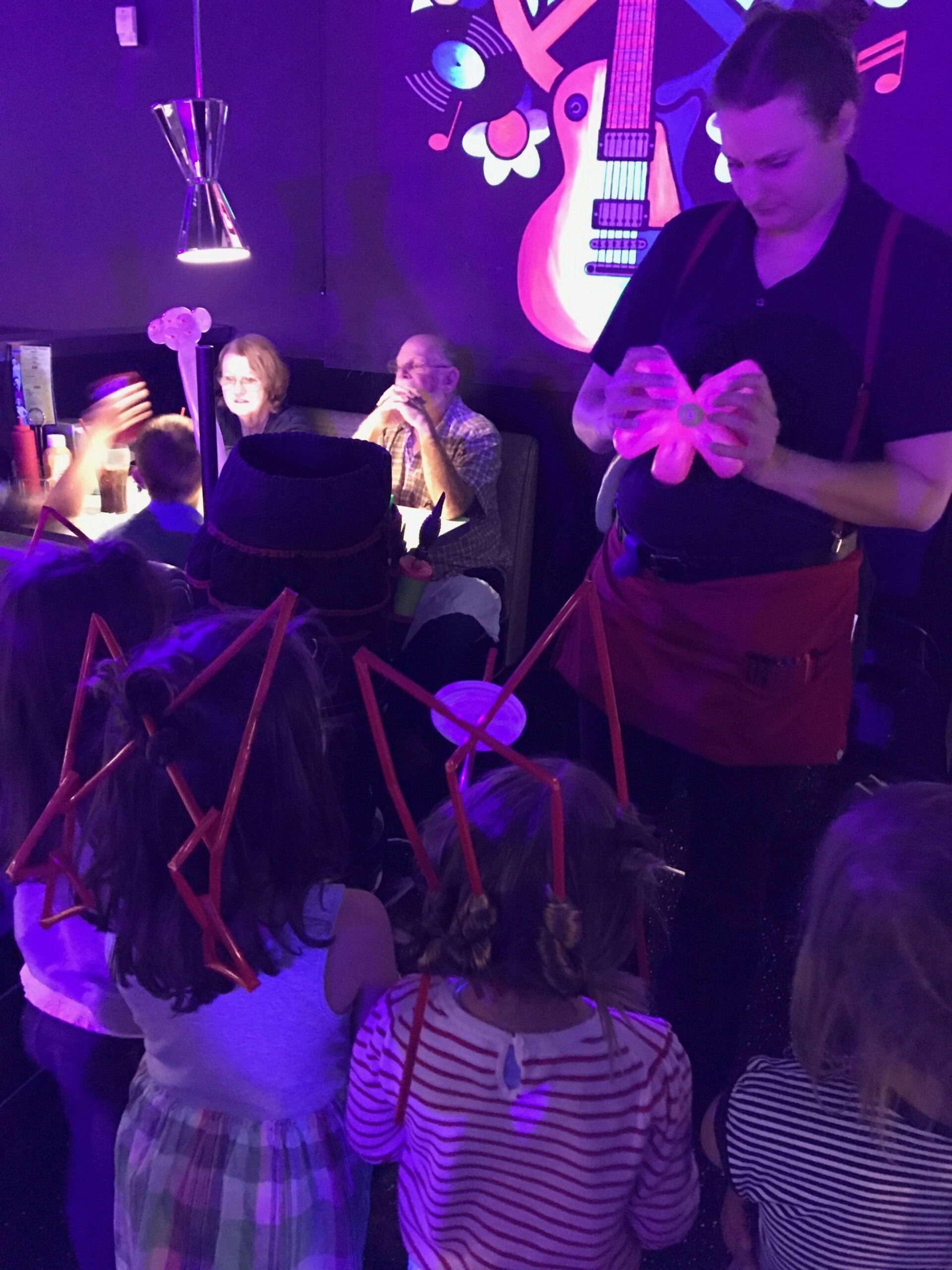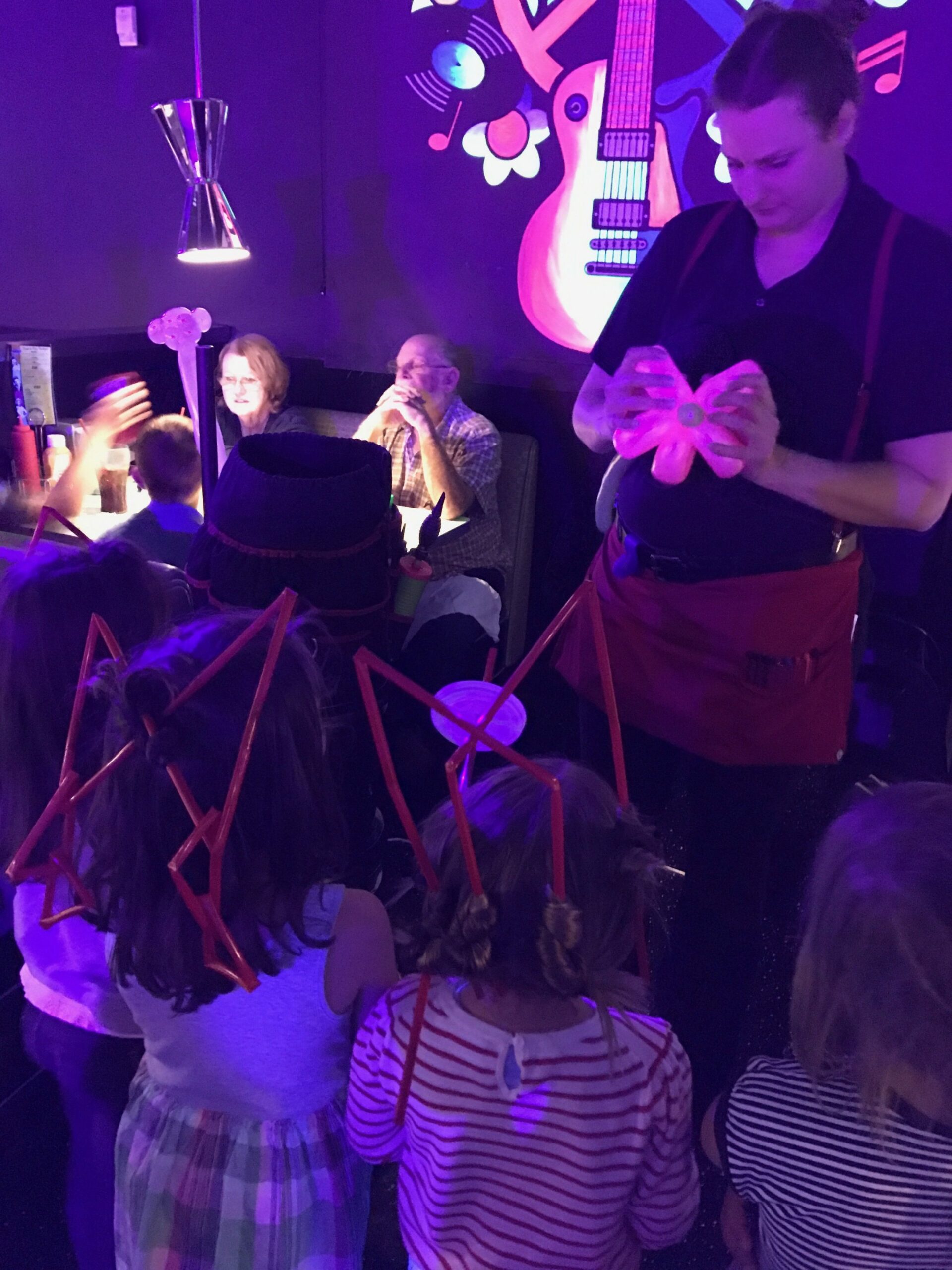 Corvette Diner is one of the best kid-friendly restaurants in San Diego. It's SO fun, and the food is actually pretty good. They have a giant arcade, so you can play games while you wait, plus eclectic 50s decor, singing/dancing, and the opportunity to get a straw hairstyle from your server.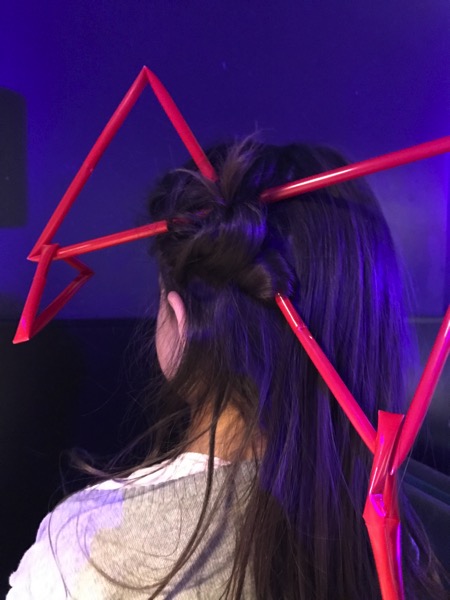 They also have a full-up bar for the adults, plus delicious milkshakes and desserts.
After hitting up the arcade as we waited for our table, we headed to our spot in the "groovy" room, and ordered food. I decided to do a turkey burger on a lettuce wrap with sweet potato fries. The girls got animal balloons and danced around with them happily (I had to post a Boomerang on Instagram because it was so cute) and then we said our "bye until tomorrow" since we had another playdate planned for Sunday.
Liv and I headed to Betsy's house to hang out with her family. I was lucky because I just saw her a few weeks ago, but Liv hadn't seen them since we left for Tucson. We spent both nights there, and then woke up to head to Point Loma Sports Club for a morning spin class.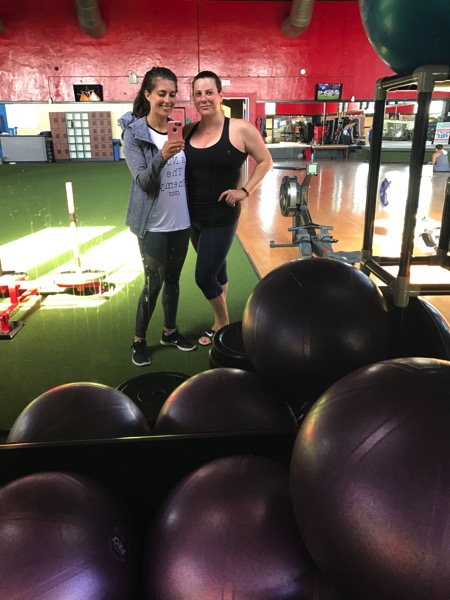 (ps I have to tell you about these leggings. They are so comfy and flattering, and the mesh isn't scratchy. They're my new faves.)
Class was SO fun and sweaty -their new TechnoGym bikes are AMAZING- and it was so nice to be back in my old teaching spot. It makes such a huge difference to visit a gym you already know when you travel. Instead of trying to find everything, you already know exactly where your favorite equipment is located.
After the our workout, we made a quick stop at Starbucks and Trader Joe's, then headed back to Betsy's for breakfast. We made eggs and oatmeal, and I whipped up the best pasta salad ever for our playdate.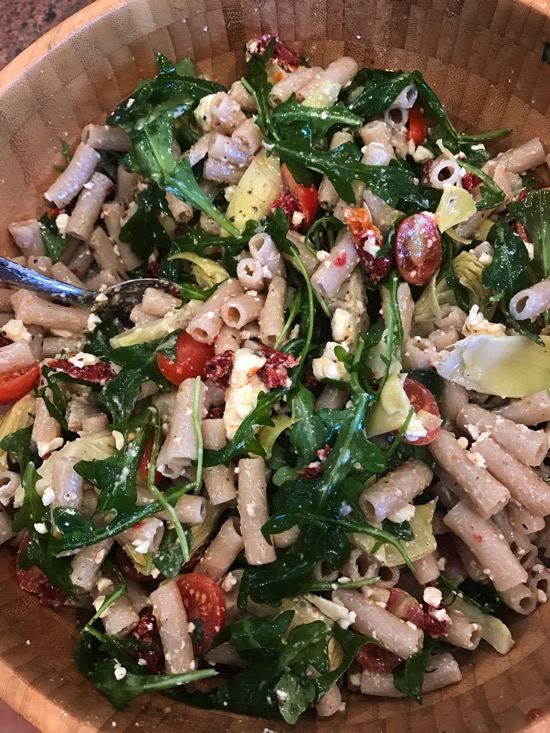 A group of our friends came over for a day of splashing and playing.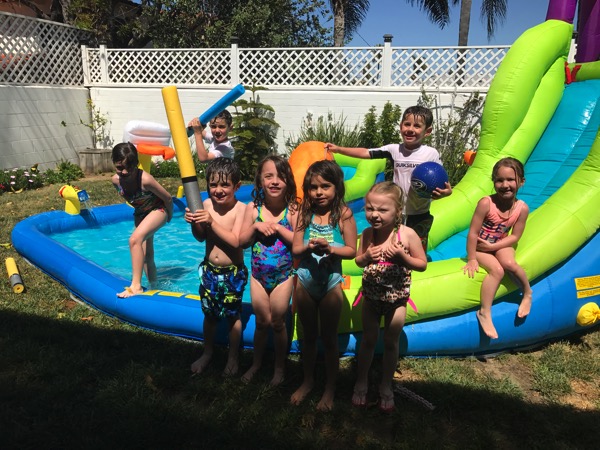 Betsy set up their enormous inflatable pool + slide, and everyone brought snacks and treats. Along with the best pasta salad ever, we had chicken parm sticks and baked mac n' cheese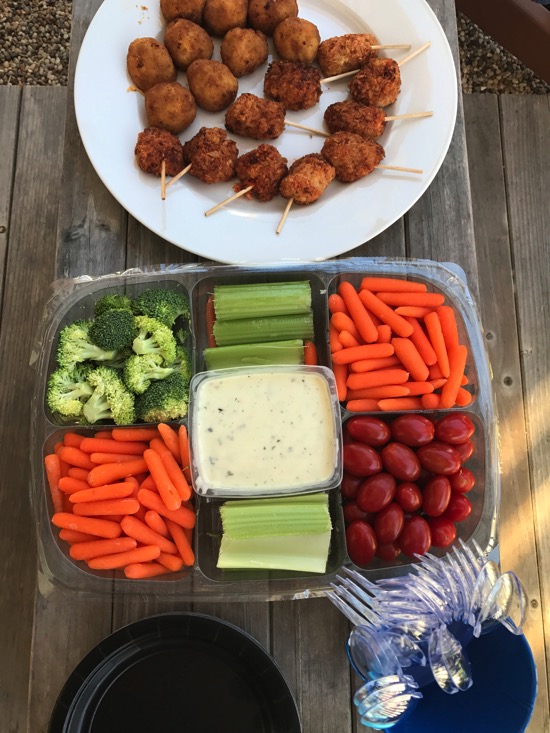 (both were from Trader Joe's and huge hits with the kiddos!)
fresh fruit,
salad,
veggies and dip,
mimosas (yesssss),
and these freshly-baked angel food cakes.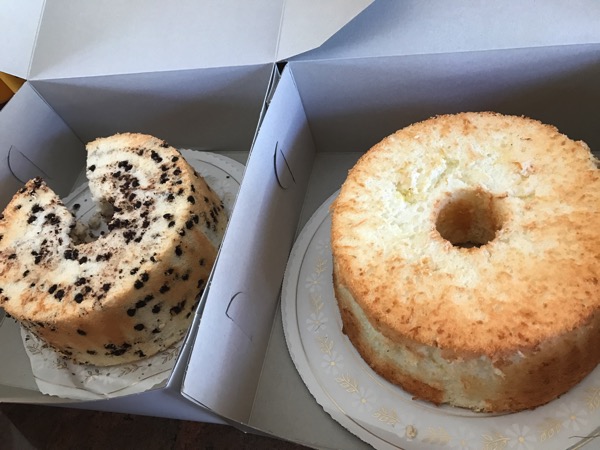 They were outta this world amazing. I haven't had angel food cake in forever, and that had been a mistake. I forgot how much I love it!
The parents chatted on the deck and drank mimosas, while the kids splashed in the water and played inside with toys for about four hours. After everyone headed home, Liv and I got ready to meet up with Jess and her daughter at UTC for shopping and more playtime.
I didn't get the chance to take a pic with Jess, but I did get one of the beautiful macarons she picked up for us.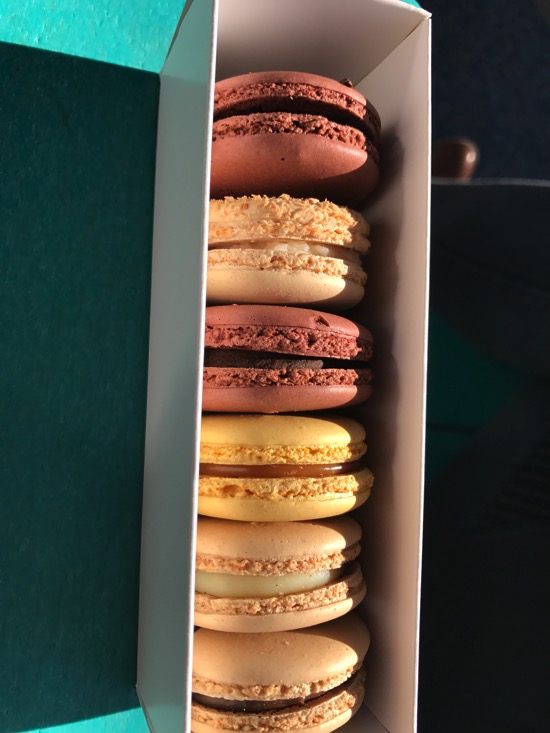 It was such a special treat to spend time with her and her sweet daughter. She and Livi have been friends pretty much since they were babies, and they're so sweet and cute together. I always love any time I can spend with this girl, too, and the timing was perfect since they'll also be moving. The girls played on the play structure outside, shopped at the toy store, and rode the train around.
After they headed home, Liv and I popped into ivivva, and then grabbed a dinner at Seasons 52. I asked her where she wanted to eat and when she pointed to Seasons and said, "That place that has the little desserts," it didn't take much arm-twisting. Seasons?! YES.
It's equally amazing and tragic that Liv doesn't feel at all like a baby anymore. When meals out used to take a lot of hands-on entertaining, and cleaning, and help with utensils (which I didn't mind in the least, but it was active work the entire time), there's none of that now. It's like all of the work part is gone, and it's just pure joy and fun to take her out to eat. We had a great conversation and enjoyed the meal together.
I didn't even think about ordering anything else on the menu: I got my favorite salmon salad and a glass of Jam Jar Shiraz (<— It's like candy and you can usually find it at Whole Foods)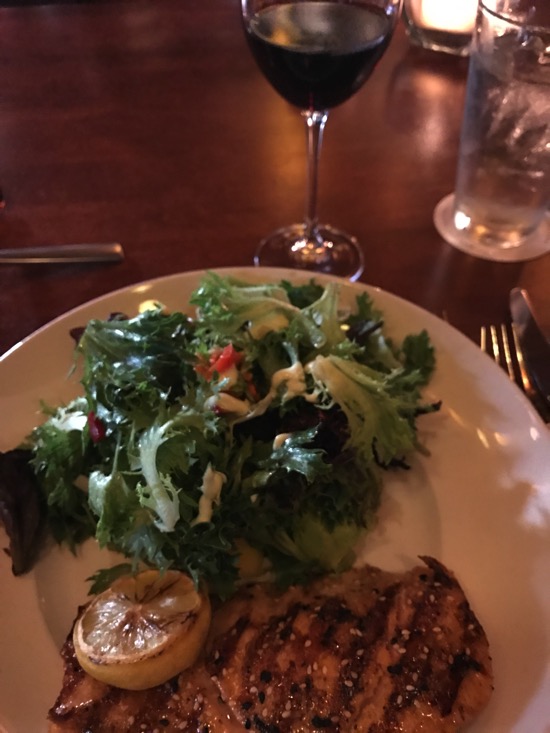 After dinner (which was perfection), we headed back to Betsy's for Liv's bedtime. After she crashed out the in the guest room, I headed upstairs to hang out with Betsy and We stayed up late talking about the most random things (the best) and then I headed to bed to blog and call it a night.
Monday morning, it was back to the airport to head back to Tucson!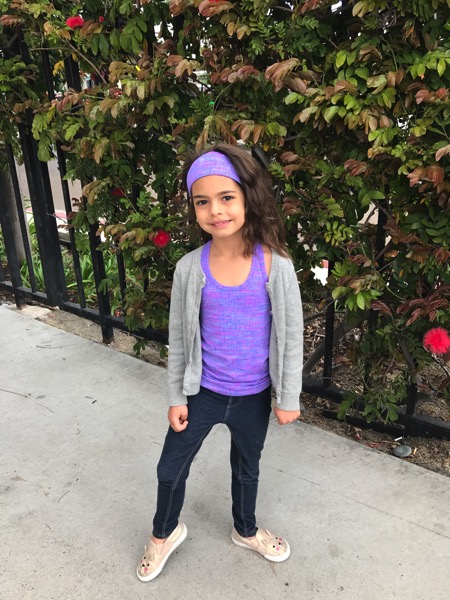 While we were in San Diego, I had a list of mental things I'd like to do while we were there (in addition to seeing as many people as possible). Mostly they were things I wanted to eat, or places I wanted to shop. I didn't end up having any acai bowls or poke bowls, didn't hit up Miss Match (my favorite little boutique), and it didn't even matter. The best part about being back was jumping back into a tiny bit of our old life for a second: seeing all of the friends who were like our family, and being back at our favorite spots. For Liv it was the park, and at Betsy's house playing with her school buddies, and for me, it was walking around Liberty Station, taking a class at the gym I adore so much, and being surrounded by awesome friends. The people truly make the place. While Georgia is completely different than anything Liv and P are used to, I think that they will love it for the awesome people who are there and the great adventures we'll have.
And the good news is that our San Diego friends live in a sweet vacation destination spot, so I have a feeling we'll be back to visit again eventually.
This morning, it's off to do our taxes (so much adulting happening this week haha) and then to take the girls to the zoo.
Hope you have a great day!
xoxo
Gina
Looking for a workout? Try this one; it has a lot of my favorite compound exercises.