We found out Christmas lights are a major to-do in our neighborhood. We're really happy with how our interior decorations came out –so festive!- and the Pilot put up Christmas lights for the first time.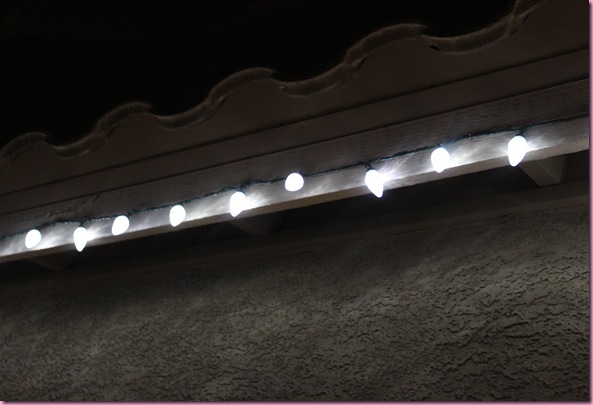 He did an amazing job, and we have a single strand of sparkly lights on the roof.
I was in the kitchen and could hear him mumbling in the garage shortly after he put the lights up.
"M*&@*( F*(#& blah blah curse curse"
He was peering through the garage windows, and I could see what he was staring at: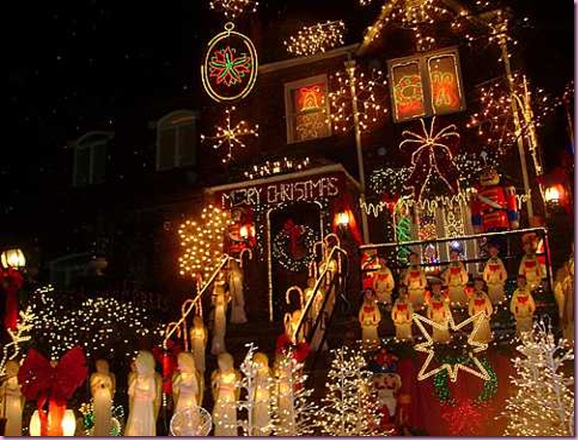 Source
Not exactly our neighbor's house, but you get the idea.
I had been asking him if we could get a sparkly snowman for the yard from Lowe's, and he said, "let's just keep it simple." After seeing the intense light display across the street, he was like "You can get your snowman." Haha. After talking with our other neighbor, we found out that apparently we live in Christmas town and have to step up our light game a little. This could get a little crazy.
Mr. Handyman grilled up a beautiful feast for us last night, too: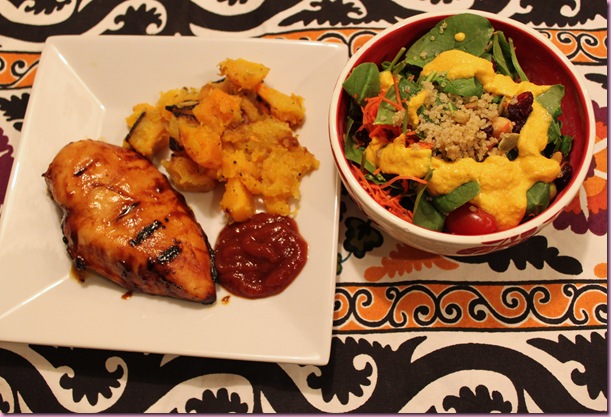 -BBQ chicken
-grilled butternut squash
-we shared the Super Spinach Salad (my fave!!) from Trader Joe's. Love the miso dressing
Speaking of handymen, I'm postponing the gym until later since I have to take my car in… again. I've written about going to the dealership a few times to get repairs done – we only bought it two summers ago, used- but I have to take it in almost every month for one thing or another. It's getting expensive and annoying, so this is Betty's (<— my car) last chance. She's very pretty, and drives like a dream, but we may be trading her in for something more reliable this weekend. If you have any small SUV suggestions (Betty was a sedan, but we may get something a little bigger), let me know!
Breakfast was waiting for me….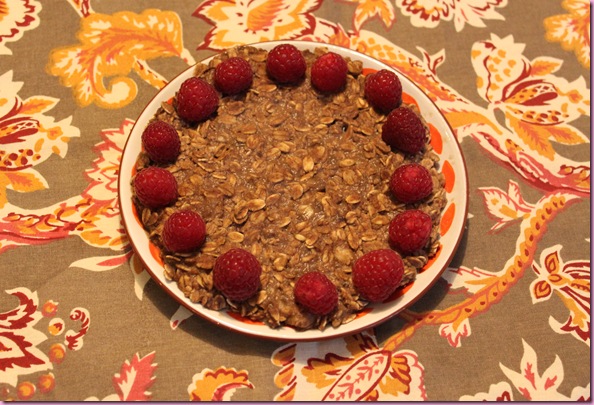 A breakfast cookie using dark chocolate almond milk and topped with raspberries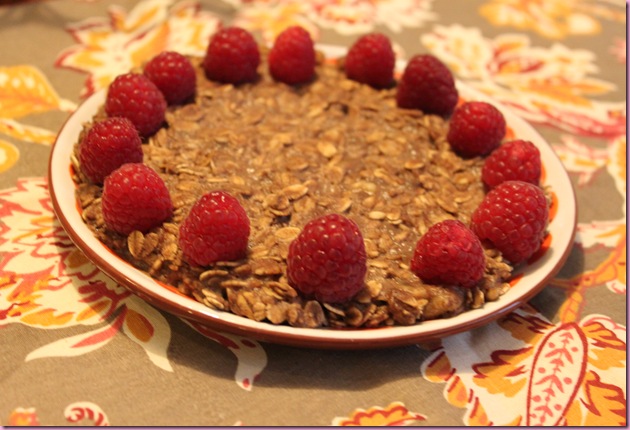 Enjoy your day and I'll see ya later!
xoxo
Gina
Something to think:
"People usually consider walking on water or in thin air a miracle. But I think the real miracle is not to walk either on water or in thin air, but to walk on earth. Every day we are engaged in a miracle which we don't even recognize: a blue sky, white clouds, green leaves, the black, curious eyes of a child — our own two eyes. All is a miracle."
? Thich Nhat Hanh