Hey guys! I'm so glad you enjoyed the holiday gift guide. There are some gift ideas on the Family page, too, and I'll post one for the dudes next Monday.
It was a great day today <3
Kinda weird that the Pilot had to go to work –I got used to having him around after 4 days- but it was a day full of productivity,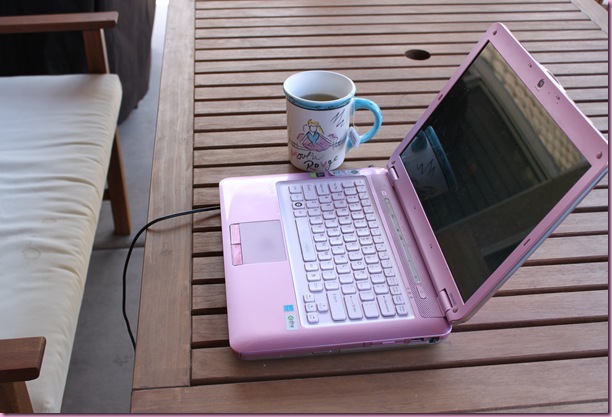 morning cardio (elliptical) + an afternoon walk with my favorite furry face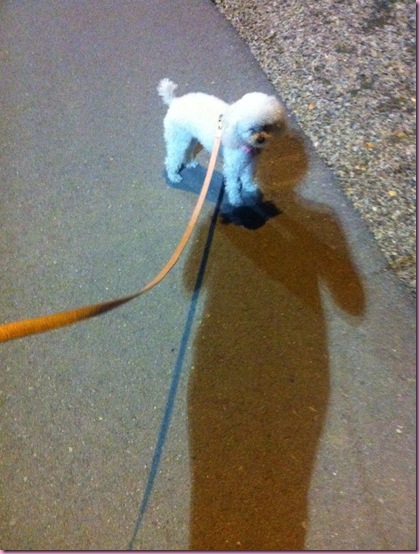 and lunch with my friend Liz at Create Cafe, which I've never tried before.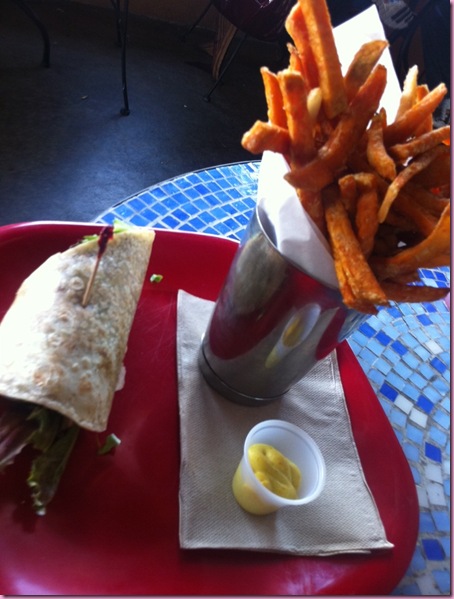 One of the amazing things about being in the city where I grew up is that I know where "all of the good places are." But on the other hand, I end up rotating between the 10 or so places that we've gone to forever and know we love. Obviously I've been missing out, as you can see from the above pic: sweet potato fries and a Greek wrap on a brown rice tortilla.
We need to expand our horizons a little on a restaurant front, especially since Tucson has so many incredible local gems.
When I got home from lunch, I couldn't figure out why my purse was so heavy. I dug around and found a rogue apple that has been in there since Saturday.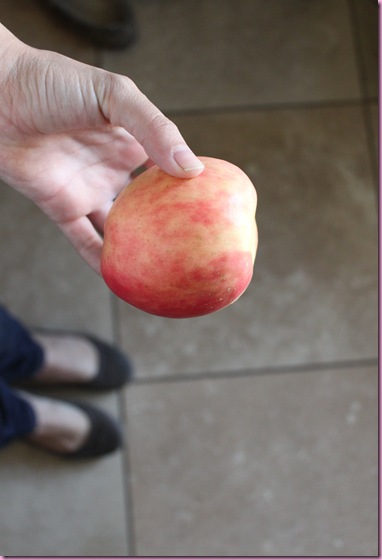 He was a little banged up, so I made a baked apple (chopped, topped with cinnamon and microwaved for 2 minutes) for a little sweet treat.
Another snack: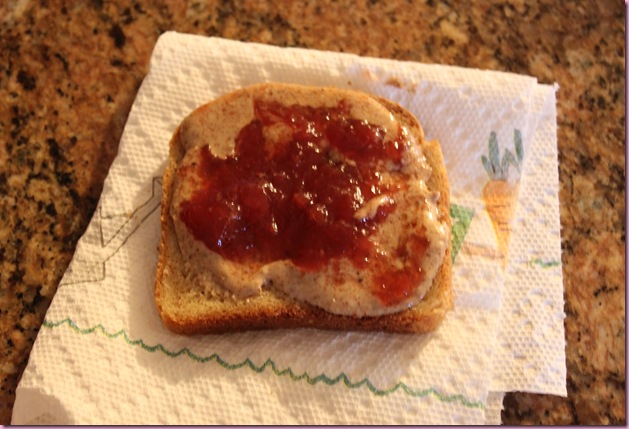 Almond butter and jelly never gets old.
I'm about to make a cup of tea –we bought this K Cup coffee maker yesterday and I've used it at least 6 times since then. I haven't found a K Cup that I want to try yet, so I'll just make hot water (2 minutes!) and add a tea bag or tea ball of herbs-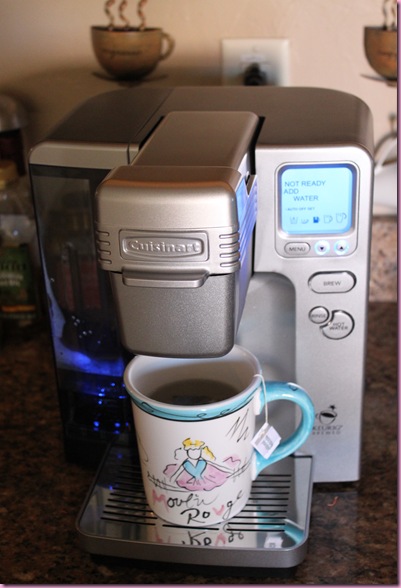 and do the email thang.
Have a lovely night!
xoxo
Gina
What's the last random thing you found in your purse? I've been known to carry around a giant container of red pepper flakes…
Something to read:
–Photography 101: shutter speed
-Inner and outer thigh exercises