I've definitely eaten more pie and sweets in the 3rd trimester than any other. What can I say? 'Tis the season and baby likes those treats!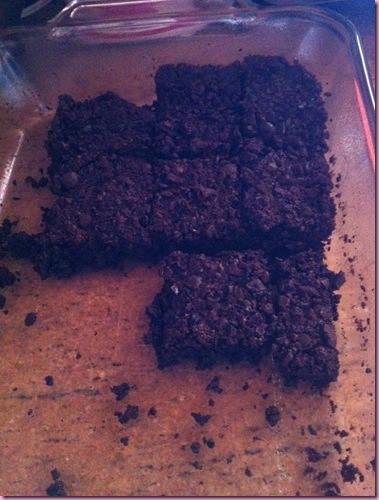 [mom made gf brownies… I love her]
At the same time, I'm still focused on getting as many nutrient-dense foods as possible, since her brain is going through its biggest growth spurt right now. It made me sad to learn during one of our birth classes that many women often are told they've gained "too much weight" going into their 3rd trimester, so these women will cut down their food (and thus nutrient) intake at a crucial time for the baby. I'm happy with the amount of weight I've gained so far (24ish lbs- baby is measuring right on track), and am trying to get in as much of the good stuff as possible before she makes her debut.
You can read more this + the recommended nutrients I've been focusing on in *this post*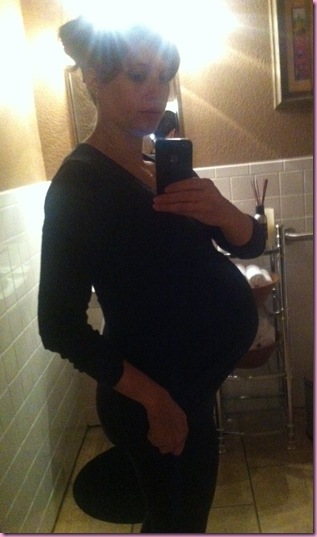 Here are some of the things I've been loving this trimester:
1) Beets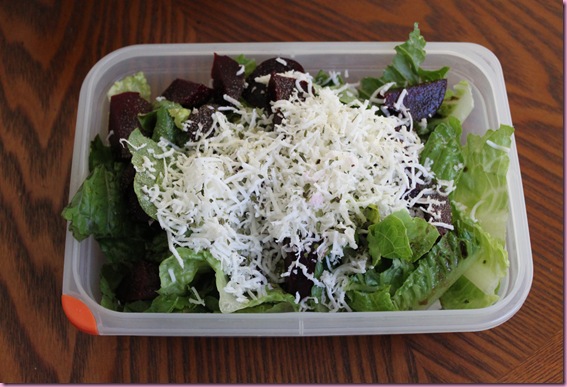 Iron, calcium, vitamins A and C. I'll buy the pre-steamed ones from Trader Joe's to make prep easier, and toss them in a salad. Goat cheese + beets = made for each other
2) Eggs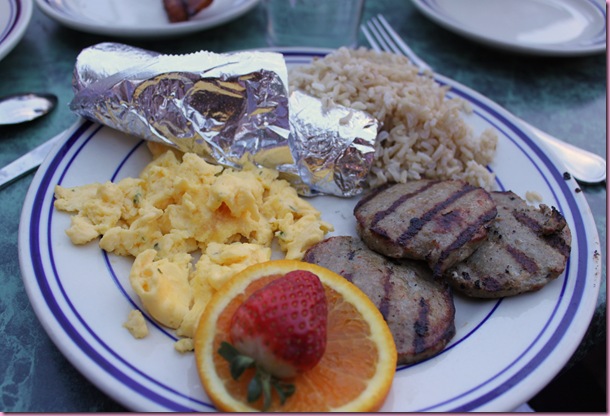 Now that I've been enjoying two yolks a day for the past couple of months, egg whites are so bland. I'm never going back.
3) Brown rice and brown rice toast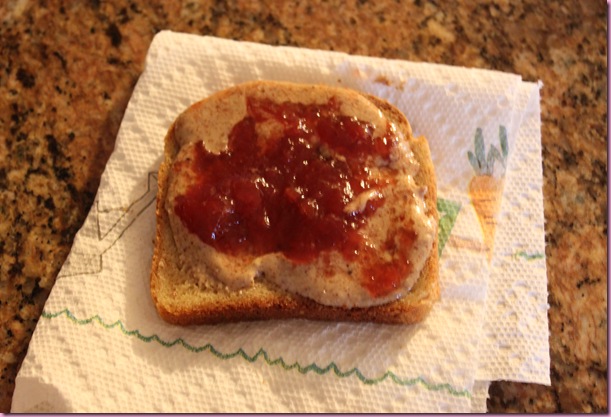 Manganese, selenium, and phytonutrients. I like a piece of toast almost everyday as a snack.
4) Salt and hot sauce on everything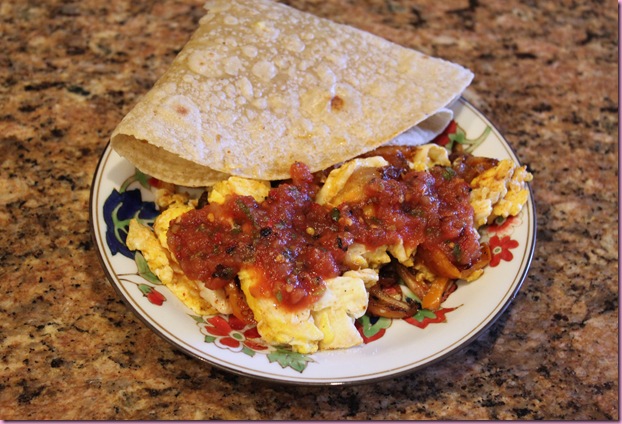 Salt can help reduce swelling –my body also craves salty foods right now- and the hot sauce is nothing unusual. I've always been one to drown my food in pepper flakes or hot sauce, and am thankful that I've only had heartburn once during this whole experience. It hurt like a biotch, though.
5) Fruit- especially persimmons, apples and berries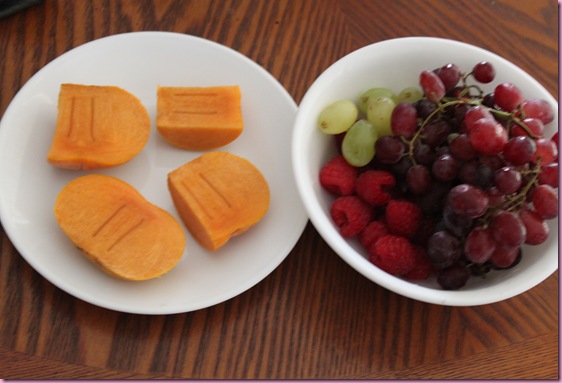 Fruit, along with eggs, has been a constant throughout the pregnancy. It always sounds good and is a valuable source of nutrients for the little one. Poor digestion is a common complaint for many pregnant women and I think that by sticking to a diet high in plants, everything has been running smoothly. I try to switch up the organic fruits I buy when we hit up the farmer's market each week.
6) Organic chicken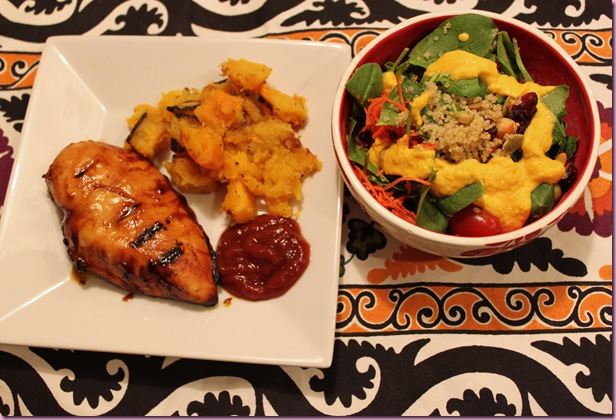 I still think the baby likes chicken more than I do. I like it ok –I think I like the flavorings we put on it more than the actual chicken- but it's such a mega dose of protein and iron, I've been eating a lot more of it. I'm not sure what my consumption will be like when I'm no longer pregnant… we shall see what my body feels like doing.
7) Fats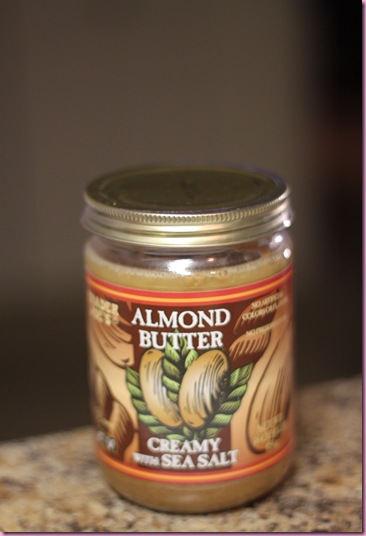 Critical for brain development, so I've really upped it in the healthy fats department. Lots of dipping into my almond butter jar, and I've doubled my DHA supplement. Remember my wicked chapped lips? They have been so much better ever since you guys suggested increasing fat intake to help.
-Lots of pregnancy tea and red raspberry tea. The midwife said that after 38 weeks, if I want to start doing things to help encourage labor, walking and continuing to exercise should help. They don't induce until after 41 weeks, and suggest alternative methods before Pitocin (such as acupuncture).
My doula said that it's also common for women to try and dance the baby into labor. I could see myself doing something like this at 41 weeks…
My mom's friend's advice: "just have lots of sex." In front of my mom. Awkward. But then again, I think she knows how I got into this situation.
And, just for fun, I have to post a gift that her friend gave me this morning: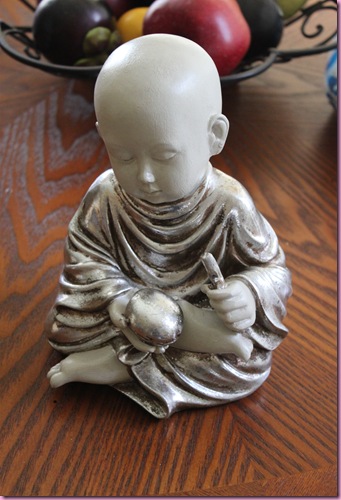 A baby Buddha!
So beautiful and peaceful <3
In 2 1/2 weeks, she'll be full-term!