Hi friends! Happy almost-Friday! Hope your day is going well <3
I woke up with a crazy allergy attack! My nose and throat hate me. Teaching will be interesting, but maybe this means that cooler weather is on the way?
Thank goodness for a nice, hot bfast to help with the ick: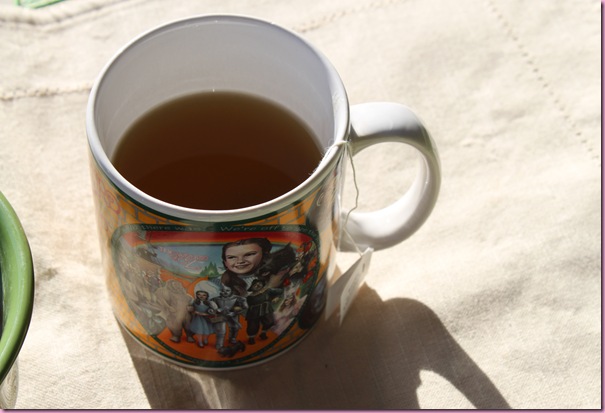 Gingah tea with honey in a Wizard of Oz cup 🙂
+ berry chocolate protein oats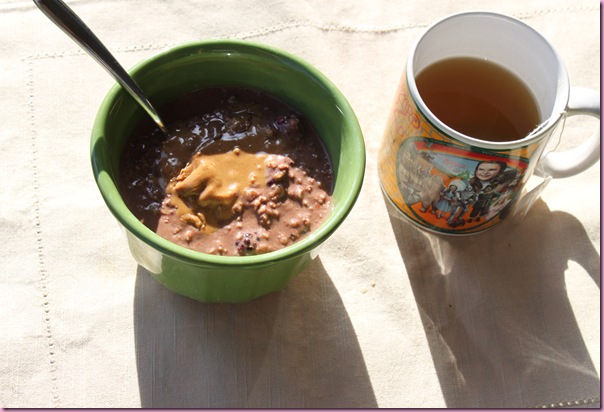 -GF oats
-almond milk
-Sun Warrior
-frozen organic mixed berries <—added in a couple of minutes before oats were finished cooking
-cocoa powder
-cinnamon, Stevia, blob of almond butter
____________________________________________________________________________________________
I loved reading all of your FAQ questions!
Here are the ones I picked to answer this morning: [and it ended up being a way more wordy post than I anticipated]

I first got into blogging when the Pilot told me to "get a hobby" when we lived in Valdosta. I was so bored, we had just moved there, I had quit my soul-sucking job working as a department store area sales manager to become a personal trainer, didn't have many friends yet since I was always working at the department store when the squadron would have events, and spent my free time online shopping or working out.
One day, I had googled a recipe and Jenna's blog came up. I remember being shocked to see the types of food she was posting about… ["She likes quinoa?!", "I like quinoa!"] and was so excited to see that there was someone out there who enjoyed eating healthy food and working out as much as I did. It kind of gave me a connection at a time where I felt totally lost in my new surroundings, especially is a less-health-minded city than I was used to. From there, I discovered a few other blogs (Kath's and Tina's) and decided that I could do that, too. I thought it would also be a fun way to share recipe and workout ideas with my clients, since they'd usually ask about what types of workouts and I food I enjoyed. From there, the little blog was born.
[Everyone says this, but] I really didn't expect anyone to read it. I knew my mom and nana would, since they liked knowing what the Pilot and I were up to, and that a few clients might, but figured it might just be something fun that I did. I had no idea that behind the blogworld was an incredible community of men and women, of all ages, from all over the world, with similar interests, who would become future lifelong friends.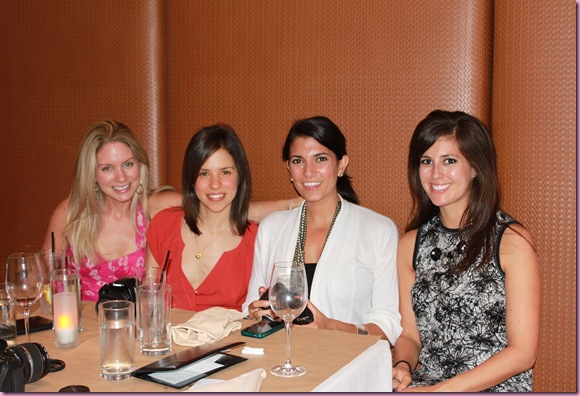 I've met SO many amazing, intelligent, talented and caring people through the blogworld. Many of my good friends are bloggers, and having the community and support of the blog world (especially during tough times, like 2 out of the 3 deployments to Afghanistan for the Pilot) has been more valuable to me than you could ever imagine. Even when things were going on in my life that I couldn't necessarily write about, having the blog helped me get through it.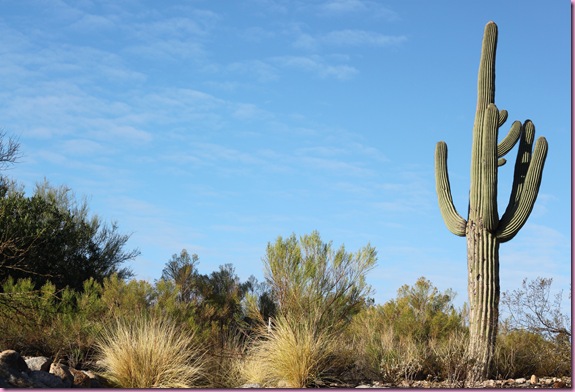 My #1 tip for blogging is: write about what you love, not what you think others want you to say. Don't think of it as a "job", or go after it for the money. If you love what you do, it will show and the readers will follow. Blogging should be fun and the second the fun aspect starts to dwindle, it's a good time to take a step back and reassess what you're doing.
*more blogging tips are *here*
My traffic first started to significantly spike about 2 years ago, after my first blog facelift. It became my official-ish full-time job last summer (2010) and I started to focus even more of my attention towards making the blog as fun and informational as I can. I have some pretty huge goals and plans for the blog and am always trying to think of ways to make it better <3
How I keep everything in track:
-I wear a lot of different hats: wife, friend/daughter/sister, mom-to-be, puppy wrangler, fitness instructor, blogger, maid/cook 😉 The thing that helps me keep track of everything and make sure it all gets done is my trusty notebook. I write down EVERYTHING and plan out each day by what needs to be accomplished. I love ninja-kicking to-do lists and crossing things off. I've really learned how to cut myself some slack, so sometimes I take the day off from the gym, ditch the to-do list and take a breather. For the most part, it really helps me stay organized and on top of things.

When the little Nugette arrives, I plan to take time off from teaching, but not really from the blog. The Pilot will probably tweet for me when the baby is born and I'll have some guest posts and pre-written content (like the Winter Shape Up!) ready to go 🙂 I'll also post a few updates in the first week or so until I resume my normal schedule.
As far as teaching goes, I still need to figure out how much time off I'll get. I only teach part-time, so I'm not sure what the allotment for time off is. Might be a good time to start figuring that out…. 😉 I'm really thankful that we have so much family here in Tucson (my family has 132 people in it! Learned that from planning the wedding, haha) so it will be nice to have help when the baby is here and I need to teach a class, get in my daily workout, or take a shower 😉

The second I found out the Pilot was in the military, my heart dropped. Immediately I thought about what it would be like to have him leave, and it scared me. I didn't grow up in the military and only had a handful of friends with military families, so it wasn't something I knew a lot about. It's funny because the Pilot told me that he used to tell previous girls he dated that he was a kindergarten teacher because the second they found out he was a Pilot, things usually ended pretty quickly. For me, I knew I wanted to marry him pretty shortly after we started dating (I said "there's my husband" the second I saw him!) so it was a sacrifice I was more than happy to make.
Now that I've been in a military relationship for almost 6 years, I wouldn't trade it for anything. The unknown, moving and deployments have been extremely hard, but when they come home, there's nothing like it. It's almost like honeymoon period never ended with us.. and I have a feeling it probably won't 😉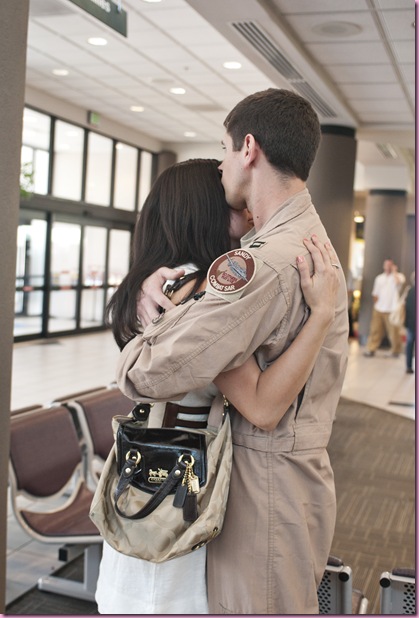 I started eating an almost entirely gluten-free diet when my doctor did a saliva DNA test to check my hormones and response to gluten. He said I was borderline intolerant (which I knew, because gluten had a knack for making me feel kind of gross) and recommended just staying away from it. This was last fall.
Since then, I've stayed away from gluten for the most part but will have some when I really want it. As long as I don't have it more than two days in a row, I feel fine. If I do have it on consecutive days, even if it's a small serving, my stomach isn't my friend.
Something that is worth the gluten: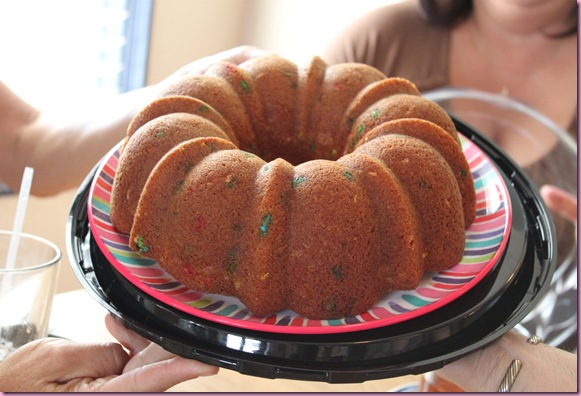 Nana's funfetti Bundt cake

I used the train clients, but am now just teaching classes. At the resort, guests can book me for private training sessions, too.
The things I loved the most about training clients were: watching their results happen first-hand (and being able to cheer them on!) and the friendships I've made- many friends were once clients.
The hardest part about training for me was training people who weren't yet ready for change. They liked the "idea" of having a trainer, but didn't want to work hard or change their eating habits. This was extremely challenging for me to try to train them and not see any results, and also watch them waste money. Some people paid me to basically hang out with them and chit chat while they "kinda" worked out. In the end, I had to *break up* with these types of clients because it wasn't beneficial for them, or for me as a trainer. When you're training at a gym, you want other people at the gym to see your client working hard and changing their health/body. If this isn't happening, it can affect your credibility.
If you're still reading, thanks for hanging in there for this long-y post!
Your turn!
How do you keep track of the different *hats* you wear? If you're a blogger, why/when did you start your blog? If you don't blog, when did you first start reading blogs ? What's the first blog you discovered?
Off to do the work thang 😀 It's a Zumba and LaBlast kinda day!
xoxo
Gina