Hi friends! Happy Sunday! Hope you're having a lovely day so far 🙂
Thank you for the heads up on the nasty lettuce and I'm so glad ya liked the egg tip. It blew my mind a little 😉
So after a crazyawesome Zumba class –we packed the house- I came home for a quick nap, a snack, and then the Pilot and I got ready to meet Mara and her friend for dinner.
Of course, we had to take them to our favorite place.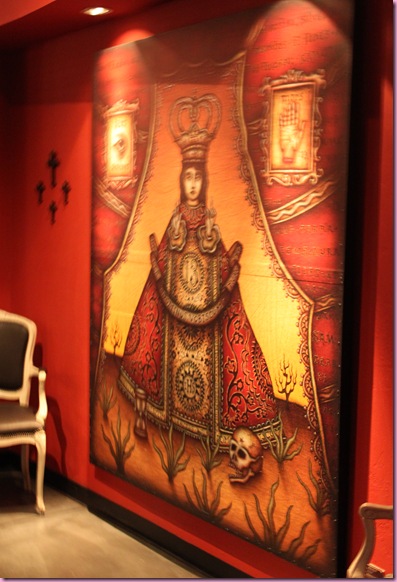 Cafe Poca Cosa!
Here's last night's menu –it changes daily based on what's fresh at the market.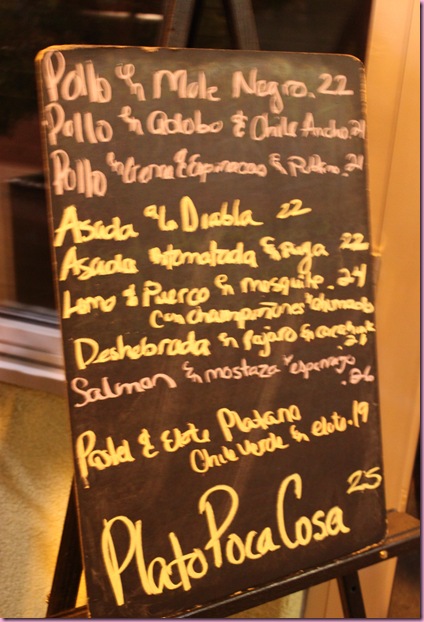 [it actually changed again by the time we sat down- if they run out of something, they create another meal option]
Everything is served with foodgasmic chips and salsa, fresh tortillas, beans that taste like nana made them, and fluffy rice.
I always get whatever the fish choice is, but last night it was cod and I wasn't feelin' it, so I got brave and ordered something I always considered but never got around to trying: the tamale pie.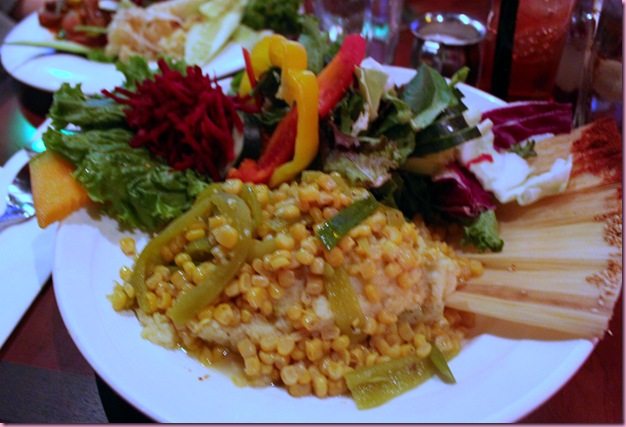 It was topped with corn and chilies, and in an almondshell, I wanted to crawl inside and live in it. So creamy, flavorful and great texture- not the least bit grainy. My eyes kind of glazed over, I was so blissed out 😉
Our table of gloriousness: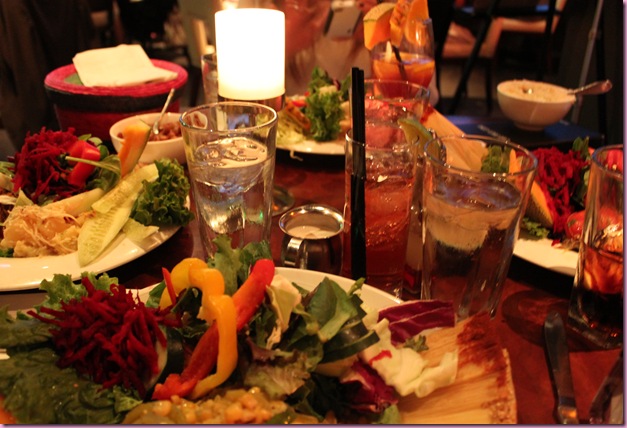 And just when we thought it couldn't get any better… dessert happened 😀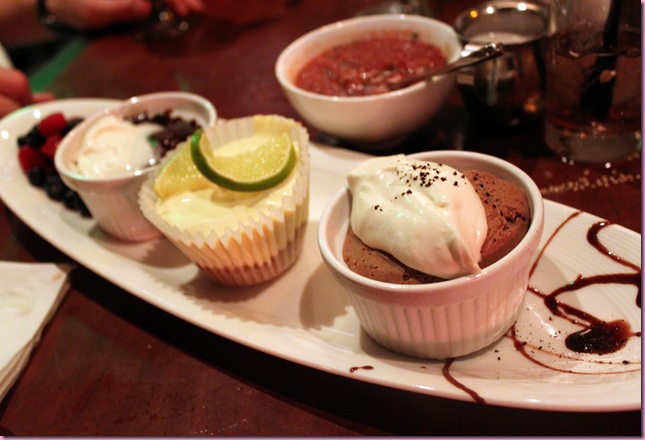 We ordered the sampler trio, which included molten chocolate flourless cake with berries, lime mint cheesecake and cinnamon chocolate mousse. The molten replaced the mousse as my favorite dessert they offer 🙂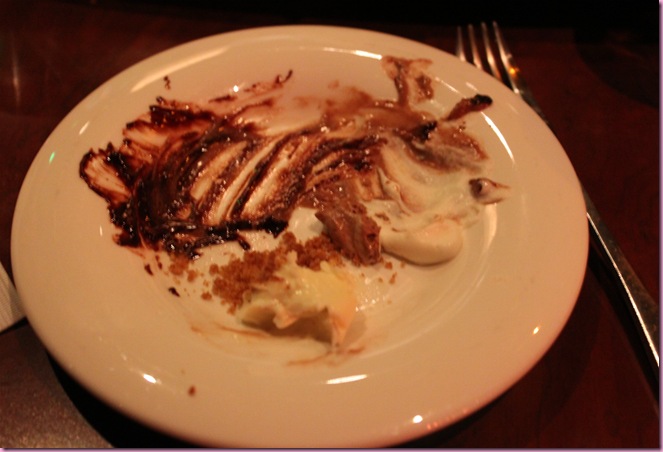 A great meal with an incredible friend 🙂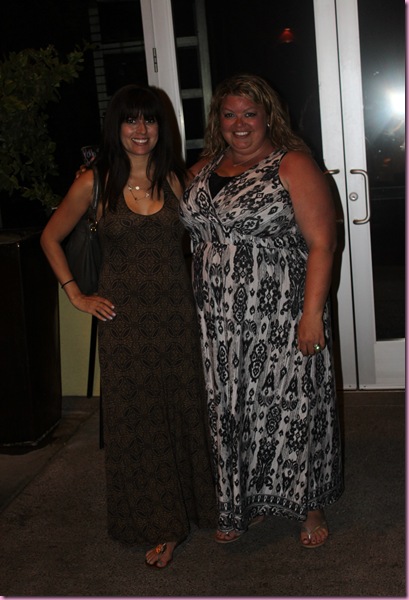 (dress deets are *here*)
After dinner, we all went down to 4th ave to walk around –lots of cute little vintage stores and boutiques, bars and cafes- and ended up going to Maloney's and Sky Bar, which is entirely solar-powered.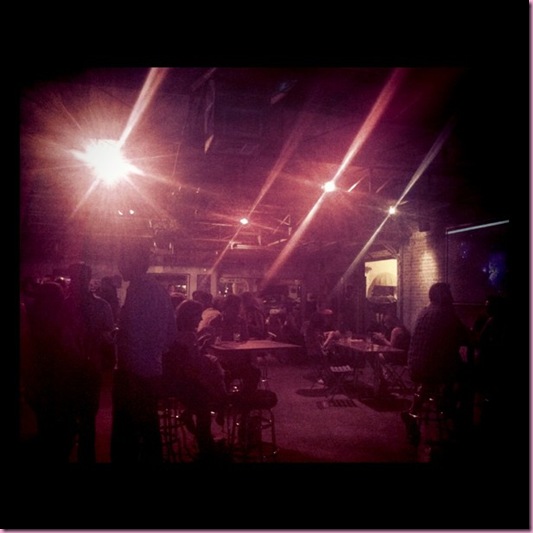 The only bars I've seen lately have been the chocolate variety, so it was fun to hang out 🙂
We're off to run a couple of errands this morning and then Sunday brunch with the fam- see ya later today!
xoxo
Gina
Today's workout jam: "Americano" by Lady Gaga. I told the Pilot it makes me feel like I'm driving a Vespa in Italy with big sunglasses and a scarf tied around my neck.