Heyyyyy 😀 How are you? Hope you've had a lovely and relaxing Sunday.
After I last said hello, we met up with Mara and her friend at our favorite farmer's market. We're trying to show them all of the things we love in Tucson- it's definitely a challenge to pack it all into a few days, so we're rolling with the top choices 🙂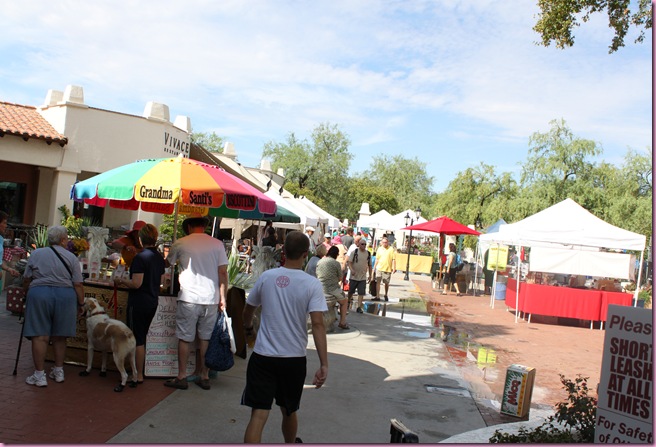 Of course, we brought along this little thing, too 🙂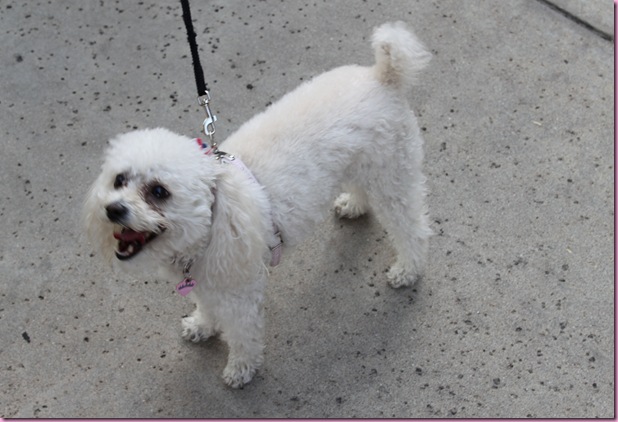 She loves going to the farmer's market and smelling new friends.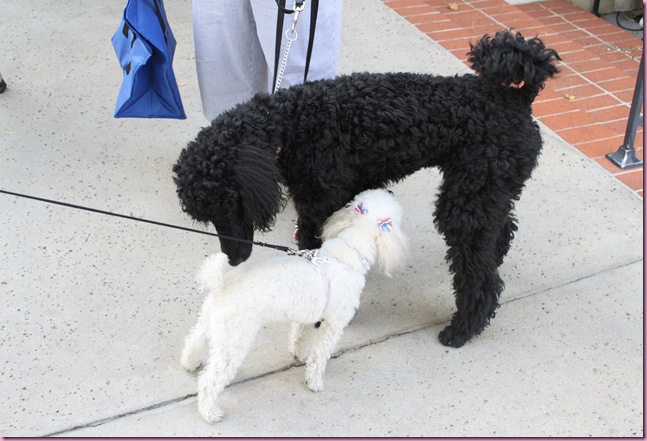 Per usual, there was an abundance of goodies including fresh-baked treats, local jams, jellies, honey, salsa, dips, organic meat and eggs, and beautiful organic produce.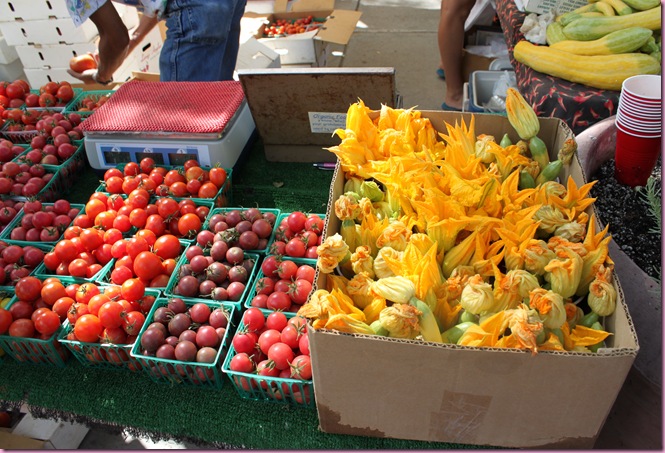 I squealed a little when I saw the squash blossoms 😀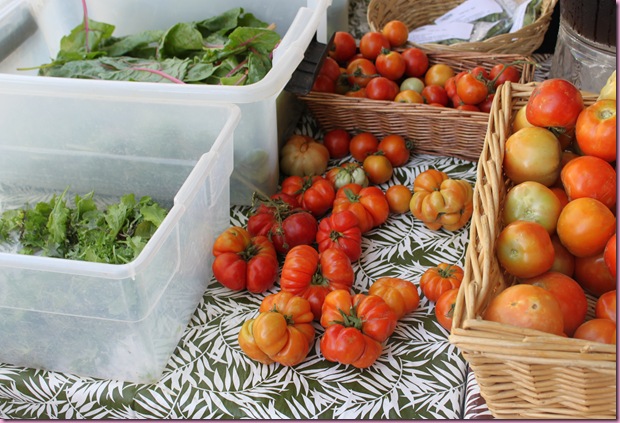 We grabbed a couple of things and tasted our way around, and the Pilot enjoyed his usual salteña– a Bolivian pocket pie (similar to an empanada) stuffed with spices, organic chicken and veggies.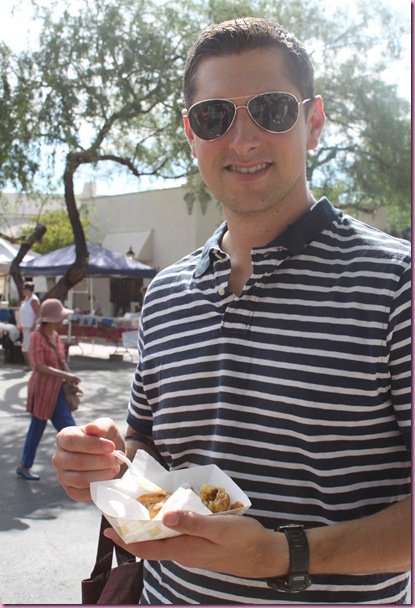 Looks delicious… the saltena looks nice too 😉
It was a gorgeous morning and we left just as it was starting to get too hot outside.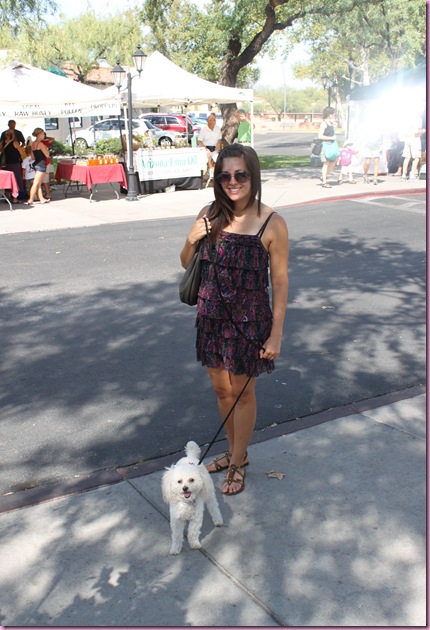 The goods: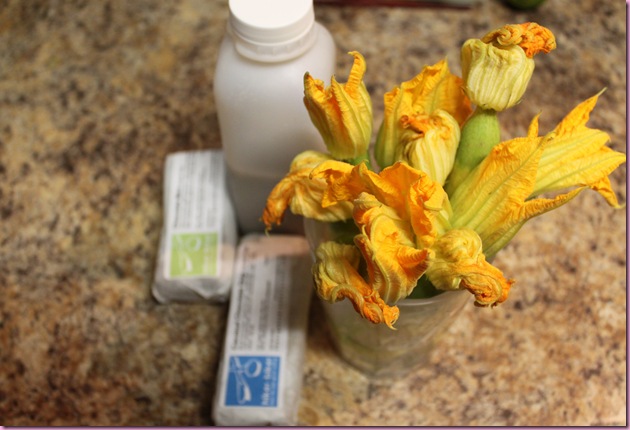 2 gluten-free bars –one of which I recreated last weekend– a smoothie made with homemade quinoa milk (!), avocado, banana and blueberries [drank half and froze the rest to drink tomorrow] and of course, squash blossoms. I bet you can guess what the star of tonight's dinner will be 😉
Time to get cookin'!
See ya bright and early in the morning <3
xoxo
Gina
Something to do:
Take a few minutes before bed to stretch out your entire body. Hold each stretch for about 20 seconds to receive the maximum benefit: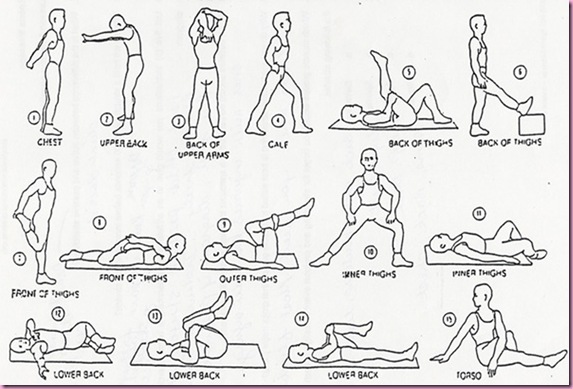 Source
I think it's interesting that we're one of the few animals who doesn't stretch on a regular basis?
Bella stretches multiple times each day 😀