Hi guys! How's your weekend going??
I'm surrounded by bloggies!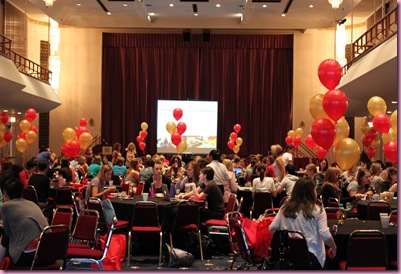 We're in the middle of the first session at the HLS after a glorious bfast provided by the lovely Quaker peeps.
As expected, there was oatmeal with a variety of toppings: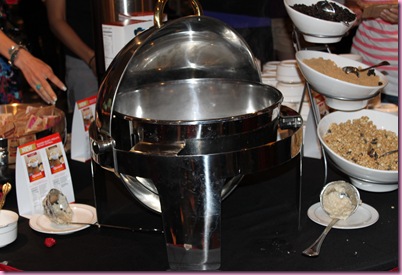 Pastries: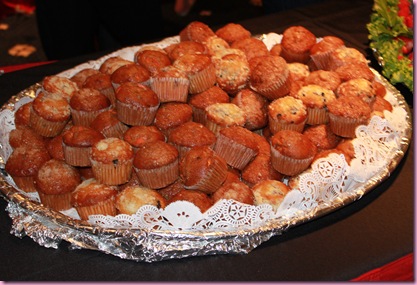 Yogurt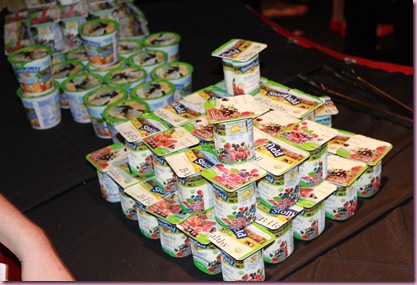 Tons of fruit, bagel thins and deliciousness.
I rolled with a bowl of oats w/ a scoop on Sun Warrior (from my purse), plus a banana and a macaroon topper 🙂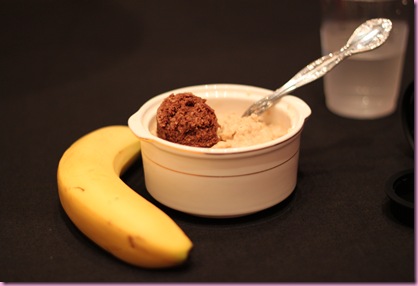 and then… another blonde macaroon. 😉
The conference room is pretty baller (albeit creepy haha) and there are some booths set up as well.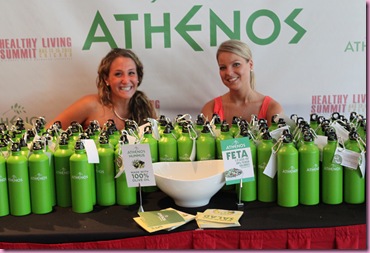 I'm so excited about all of the blog friends! I can't wait to meet everyone who's here and to those of you who couldn't make it, thank you for virtually joining along <3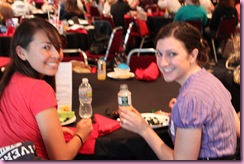 I'm off to the day's events and speaks- be back later today with a re-cap! Diana and I are teaching a Zumba class tonight and then INDIAN FEAST for dinner.
Hope you have a wonderful Saturday! <3
xoxo,
Gina