Hey hey hey 😀 How's your day been?? Hope you've had a wonderful Saturday!
Since you've probably seen all of the Summit hubbub today, I'll skip to some of the other things that went down…
Like shopping and exploring with Gena:
and Zumba-ing my face off with Diana and a group of lovely bloggies.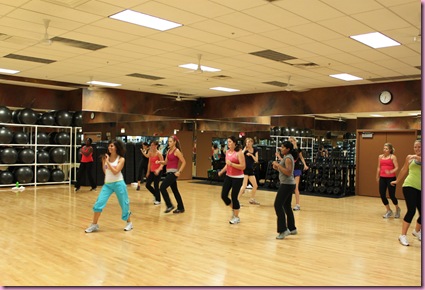 I do have to show ya'll one of the highlights of the Summit: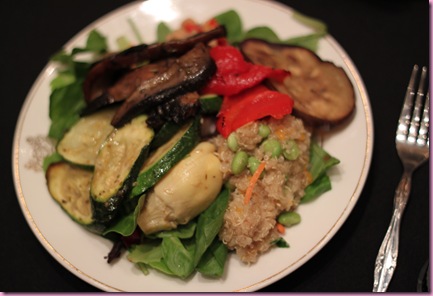 Lunch 😀
They had an awesome spread of salad and veggies (along with sandwiches, fruit and other tasty delights), so I happily loaded my plate.
Total salad domination, 2010.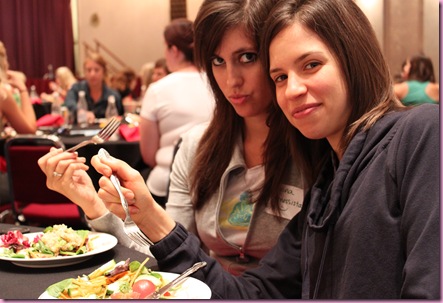 Since we didn't really feel like attending the weights or yoga sesh (and I knew I'd be teaching Zumba later), Gena and I left during those presentations to get some fresh air.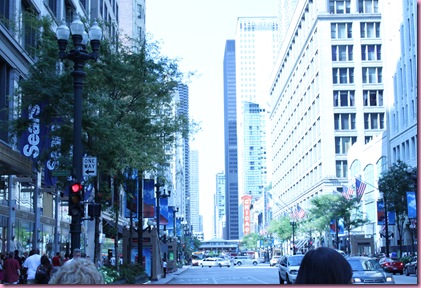 We tasted some famous caramel corn, saw a cute puppy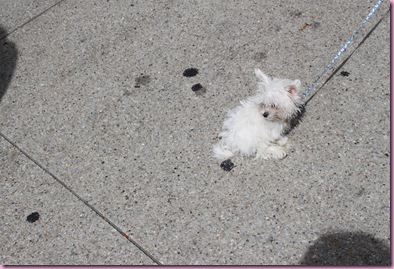 (I miss Bella and VS! And my pilot love, of course)
and posed with a giant eyeball.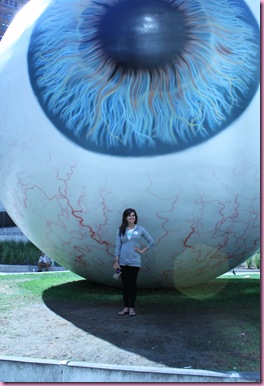 After the day of Summit-ting, a group of us went to a nearby gym for Zumba, which Diana and I team taught.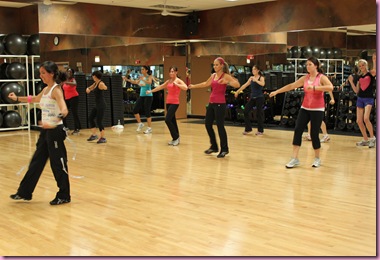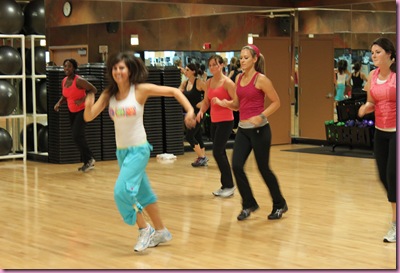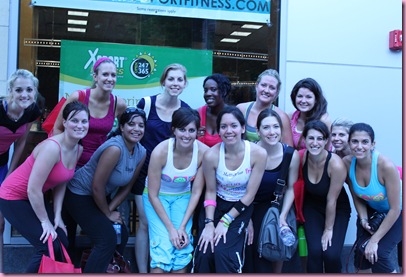 Thank you SO much to everyone who came out to Zumba! <3 [I'll post the names here when I get URLs for all the Zumba peeps]
We're off to feast on Indian food 😀
See you soooooon!
Gina