Morning friends! <3 It's a gorgeous day.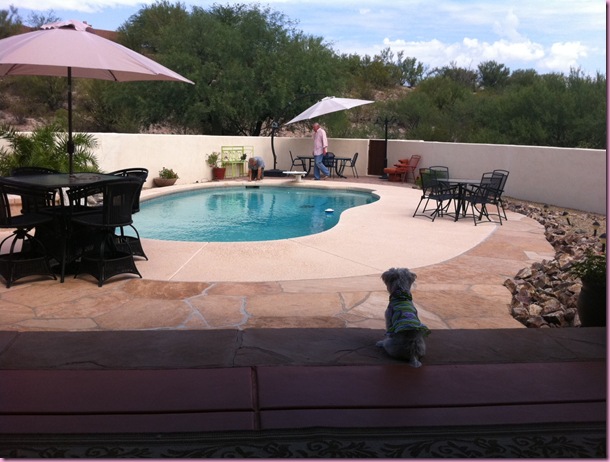 Even more amazing because we just back from a lovely brunch at my nana's 🙂
As I've said many times on the blog before, my nana always prepares a legendary spread of food.
This morning, there was the egg casserole to my soul, ham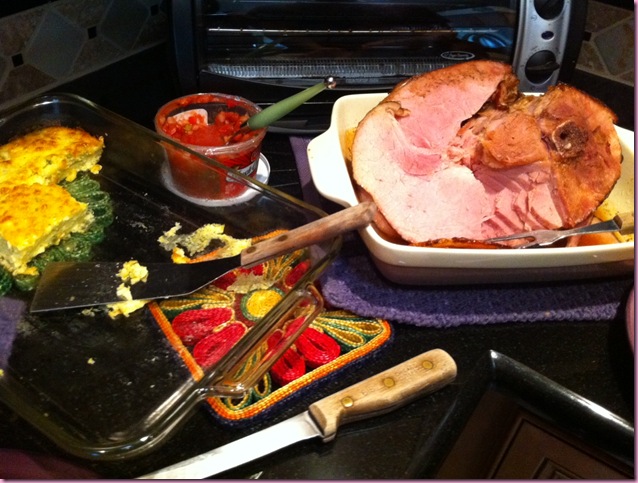 Apricot French toast, sausage and quiche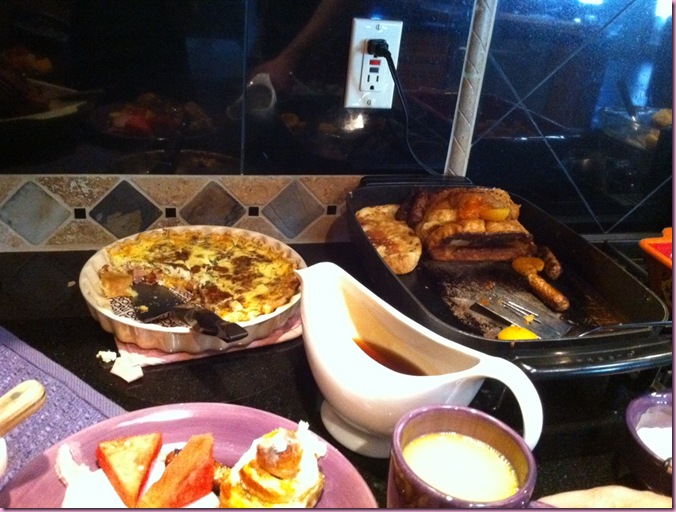 potatoes
homemade cinnamon rolls and a fruit plate.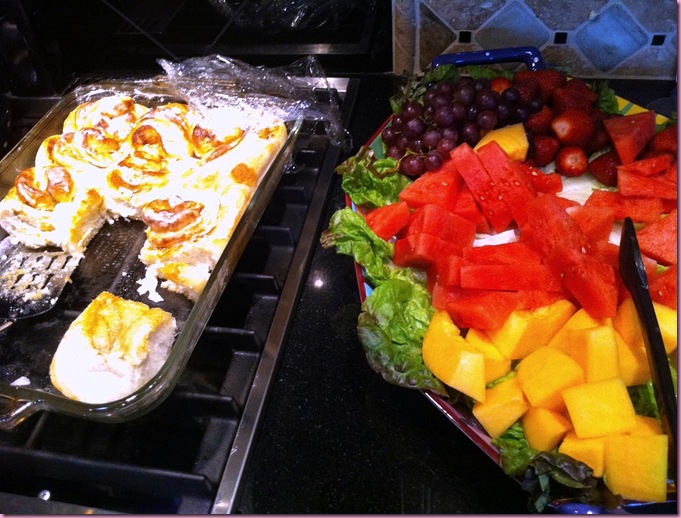 I know, right?
My plate of happiness: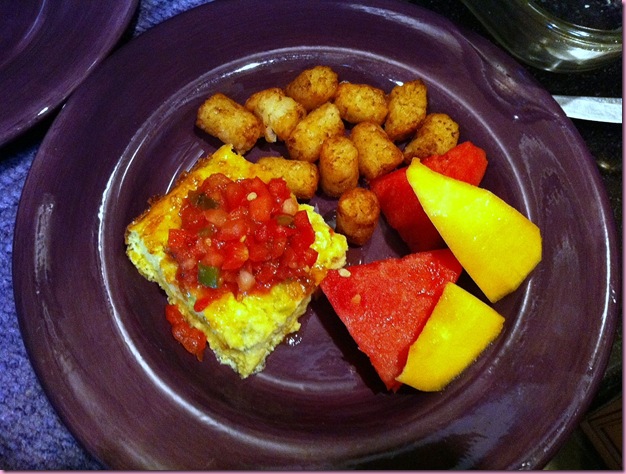 + more egg casserole.. I love it so much 🙂
For dessert, there was peach cobbler and the best carrot cake I've ever had: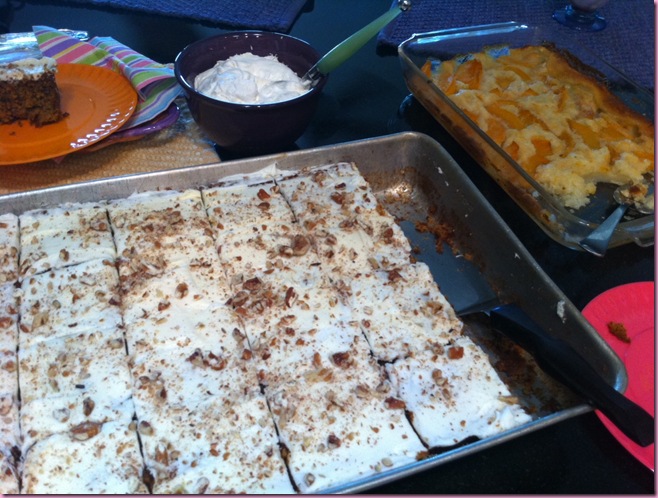 and chocolate mousse pie.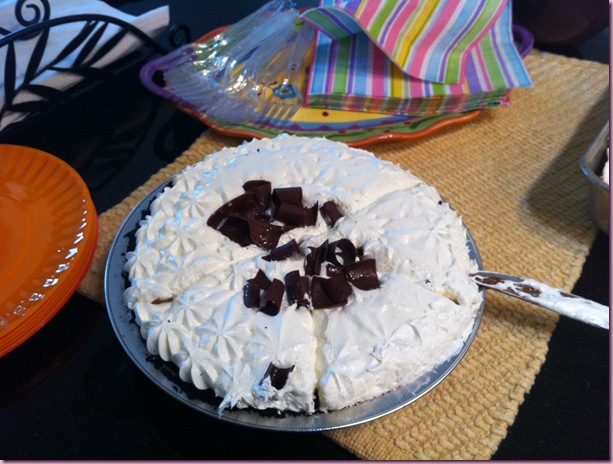 Insane.
I split a piece of carrot cake with my cousin and also had some peach cobbler 🙂
Today was especially fun because pretty much the entire side of my dad's family was over there. It was nice to catch up with everyone and get lots of belly rubs 😉 LOVE Sunday brunches.
Now we're back at the casa, getting ready to finish up unpacking. We're determined to be able to park both cars in the garage today….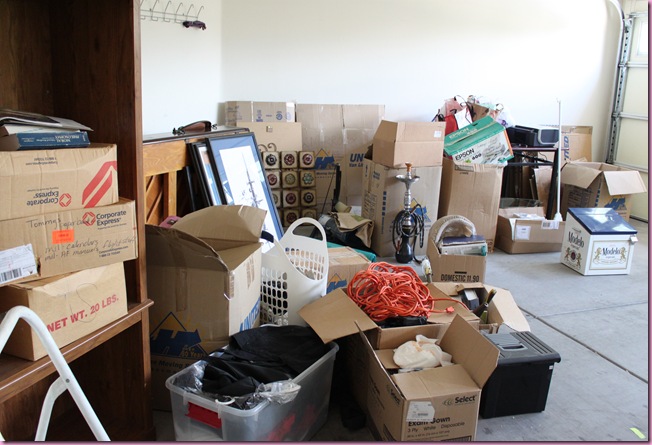 Eek!!
{Yes, that's a hookah. The Pilot brought it back as a souvenir from his travels}
I'm going to escape for a little break to hit up Louis' LaBlast class in between unpacking. I'll snap a pic, for sure 🙂
See ya later today!
xoxo
Gina
Something to do:
Sunday Ab Burner! [As always, check with a doc before making any fitness changes]

-Crunches (30)

-Leg Raises (hands under hips, or under head –more challenging- 20)

–The Sprinter (15 on each side)

–Pilates Roll-up (20, SLOW)

–T-push ups (10 on each side)

-Plank (1 minute)