Hiiii 😀 How's your night going?
Today was an amazing day. I had the chance to be trained by the incredible Louis Van Amstel (from Dancing with the Stars) again. We had another LaBlast training this afternoon (with more advanced choreography), and I'd been looking forward to it all week 🙂 We danced for about 5 hours and it was amazeballz, as could be expected. I learned so much, and am very lucky to work with and have the opportunity to be trained by so many talented and passionate people.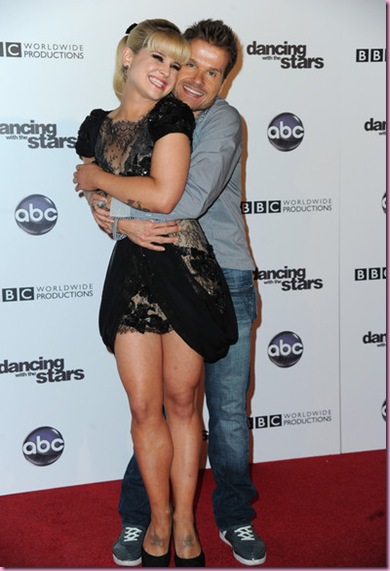 Source
It also doesn't hurt that Louis is REAL, charming and kind.. and has certain ways of explaining things. Example: "If you have an a$$, shake it." 😀 I'm a fan.
When I got home, I was ferociously hungry, so the Pilot and I met up with the fam for La Parrilla.
Soup, frijoles + a thousand chips with green salsa? Yes please.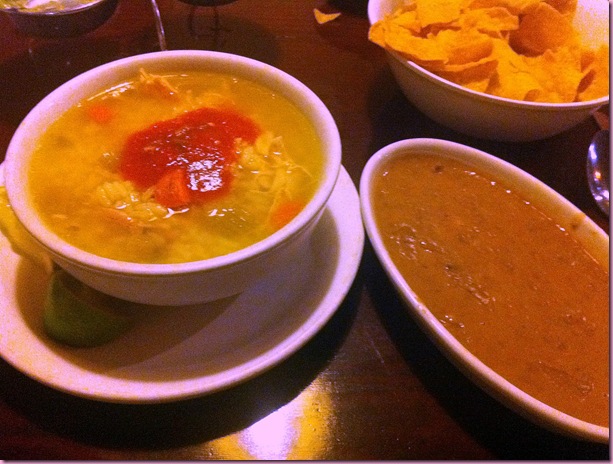 After dinner, we did what all the crazy kids do: went to Lowe's.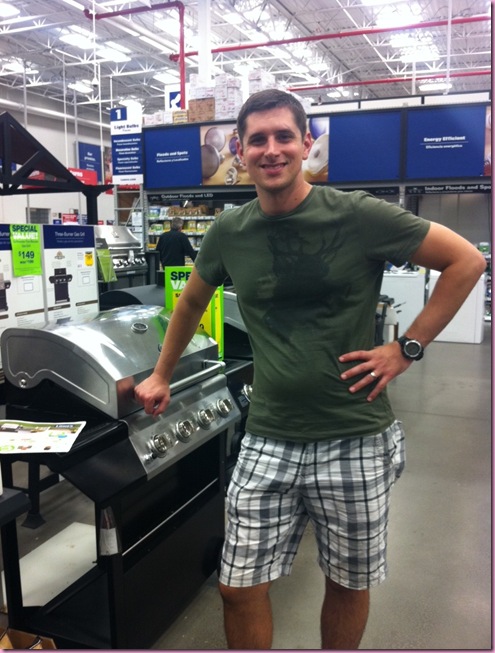 Where else can you find a statue that looks like Viesa and human-sized boot planters?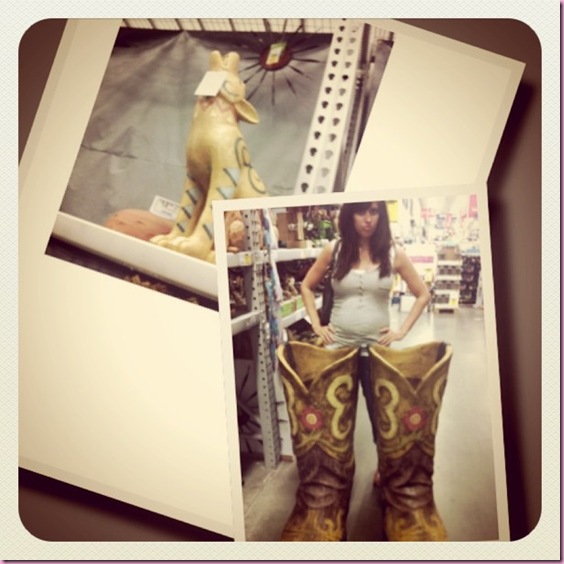 Or a fridge that you can tweet from, listen to Pandora, check weather and surf the internet for recipes?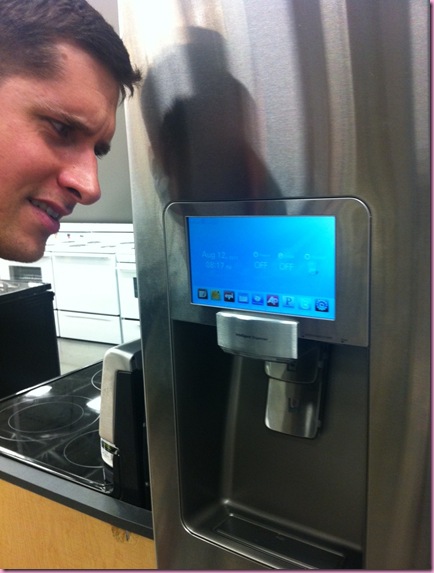 Just in case your phone or computer were too far away from you… 😉
It's funny because since my dad designs and builds custom houses, when I was little every weekend was a  massive shopping trip at Home Depot or Lowe's. I HATED those stores. I remember being pretty young and my dad was pushing me around on one of those flat carts (in the 80s, child safety was a little different.. like riding in a bucket seat on the back of your parent's bike?) and I cried because I did not want to be there.
Now that we have a house, I actually like Lowe's. I never thought I would say that 😉
We're just gonna lay low tonight- it's been a crazy week.
Hope you have a great night and I'll see ya in the morning <3
xoxo
Gina