While I was pregnant, I tried to keep my worries and stresses to a minimum, because I knew that everything I felt, Liv could feel, too. I wanted her to feel happy and safe, so even when things came up, I did what a could to take deep breaths and take action without getting too upset. As someone who has always been dramatic, marrying Tom helped me chill out. As someone who has faced true danger, he's helped me realize that everyday things aren't worth getting upset about, so I did what I could to keep my anxieties and stresses away from the womb.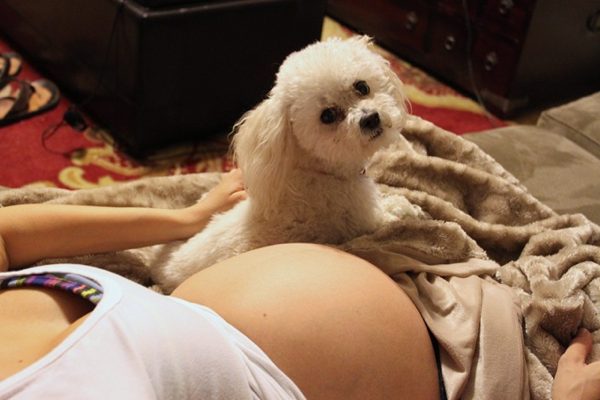 Something that I couldn't help but wonder/worry about?
Delivery day.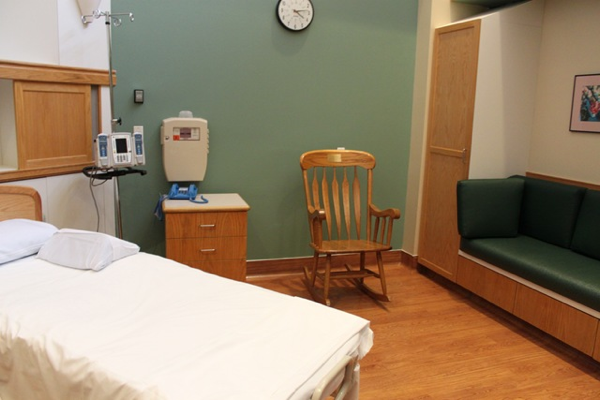 Every time I would drive past the hospital where I knew she'd be born, a wave of excitement and nervousness would wash over me.
I'd pray that she would be healthy and that the three of us would come home safely. That's the number one reason I cried all the way home from the hospital.. because I was so happy and thankful that it actually worked out that way.
As a first-time mom, I had NO idea what to expect. On top of obviously never giving birth, I'd also never been in the room during a birth. All I knew were clips from the videos we had to watch in Bradley class, the births I watched on YouTube out of curiosity when we were first trying and the horrifying scenes from movies and TV. As Livi continued to grow and get bigger, reality hit that there was one way out. It scared the bejeezus out of me.
Some of the things I was worried about:
-The pain. I've always been a giant chicken.
-Not knowing how it was going to go. Of course, a healthy family of 3 (4 counting Bell!) was the goal, but I couldn't help but wonder about the possible schedule of events. So many different things could happen to bring us to the end result, which would hopefully be the same no matter what. 
-Not knowing when. Towards the end, everyday I would wonder if that would be the day we'd be heading to the hospital. When my due date passed, I was wondering if I'd end up being induced (but getting my membranes stripped started the party).
I've heard that you don't remember everything about delivery day, which I thought would never happen, but I'm so grateful I wrote everything down. Even 5 months later, some parts seem like a blur, but others are so vivid. I remember Tom coaching me and telling me to breathe, Tricia putting the warm compresses on my back, Tom coming back with the video of my family cheering, which I needed more than anything at that moment.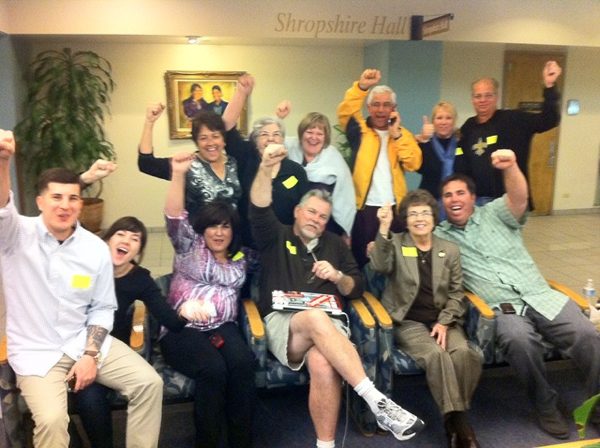 I remember being hunched over the ball, seriously thinking I was dying, and then during the pushing stage, thinking "this is actually going to end. We're at the end! I finally get to meet our baby" and then pushing Liv out without a contraction because the midwife said we needed to get her out as fast as possible (the cord was tightly wrapped around her neck). Above all, I'll never forget how slimy and amazing she felt when they put her on my chest. 
While I definitely had worries, doubts and stresses, some of the things that helped me with these during my pregnancy were:
-taking Bradley classes. I am so glad we had the experience, had an incredible instructor and that Tom arranged it so that he could make it to almost every class. Bradley tells you what you might expect for each stage of labor, and options for all of the possible scenarios that can take place. It also taught me how to "moo" like a cow through contractions, which I actually did end up using 😉
-reading. Whenever I want to learn more about something, I read as much as possible. I especially loved "Ina May's Natural Guide to Childbirth" and "Your Best Birth."
-talking to people about it. A lot of my close friends have kids, so it was really helpful to hear their real-life delivery stories. My friend Jeni had a similar birth experience, so I was thankful that I had heard all about what she went through. 
-touring the hospital. I liked being able to envision the delivery room and have an idea of what to expect as far as monitoring and procedure goes. We were fortunate to have a very clean and well-equipped birthing suite (with a tub and Transformer bed), fantastic nurses (one who held the fetal monitor on my belly while I was on my hands and knees on the floor for 30 minutes) and a baby-friendly facility that didn't take Liv from our side the entire time we were there. Her testing and initial bath were done in our room. 
-one of the things I was extremely worried about was not seeing the end of everything. I know it's morbid, but a lot of thoughts cross your mind when you're thinking of all the "what-ifs." Tom and I actually had a long talk about it, and he promised me that it wouldn't happen, but in the case that something went horribly wrong, what his plan would be to take care of things. It's really weird, I know, but having the conversation made me feel a lot better. (and moms-to-be, please don't let my ridiculousness freak you out. We're lucky to live in a place and time with so many options to help mamas and babies.)
While my next birth experience (down the line- not anytime soonish) will be totally different, I think it will be nice to at least have an idea of what labor feels like and not have such a fear surrounding the "birth day." 
Mamas out there, what helped you stay calm during your pregnancy? I wish I would have done more prenatal yoga, but I just couldn't get into it. I've heard a lot of good things about the "Panic-free Pregnancy" which I didn't end up reading, but it probably would have helped. Friends sans kids, how do you help yourself deal with nervousness or stress?