Hey! How was your weekend? Anything exciting happen?
We had an awesome, restful and low-key weekend over here. Yesterday, the Pilot told me to go get a massage (twist my arm, eh?) and it was probably the best I've ever  had- my hair is still greasy from the oils, haha. After my experience with prenatal massages (which feel like a tickle to me, I like deep tissue), it was especially amazing. We ended the weekend with dinner at Acacia: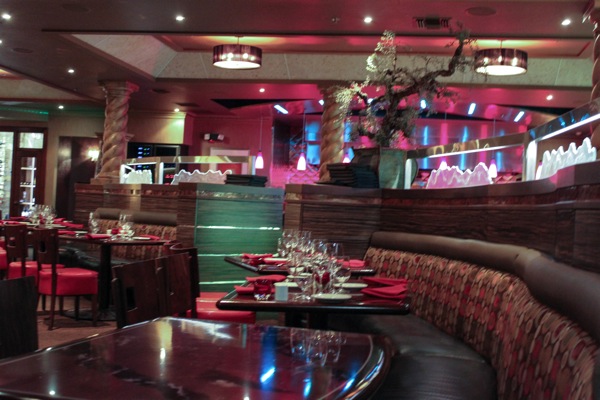 (one side of the restaurant is entirely windows- from our table you could see the beautiful city lights)
We always eat at the same rotation of restaurants, because we've found what we like and stick with the classics. Usually when we try something new, we love it- Tucson has a surprising amount of locally-owned, insanely amazing restaurants. 
Acacia's focus is real food, so they source all of their produce from Arizona, have a seasonal menu and buy organic whenever possible. I didn't a lot of meal pics since it was date night, but we had salad, calamari, sourdough bread, I enjoyed the halibut (with a fennel sauce, spinach and tomatoes)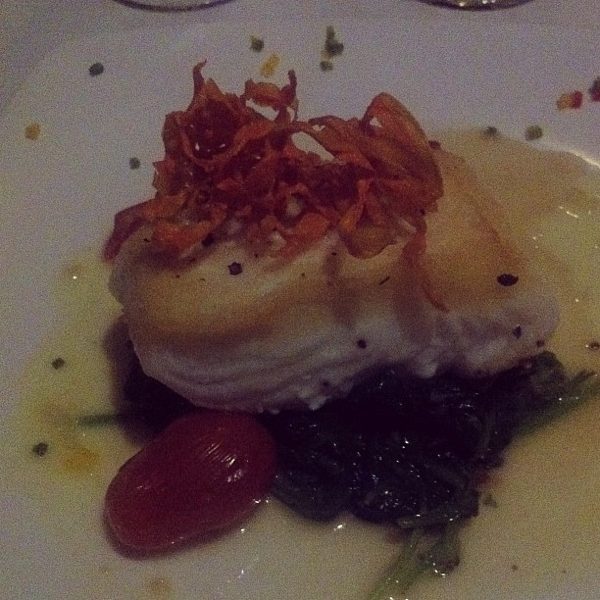 and the Pilot had the slow-cooked pork. We'll definitely be back, especially since they have a tasting menu with wine pairings we'd love to try. 
This morning, we're meeting some friends for breakfast. 
Cereal to hold me over + coffee: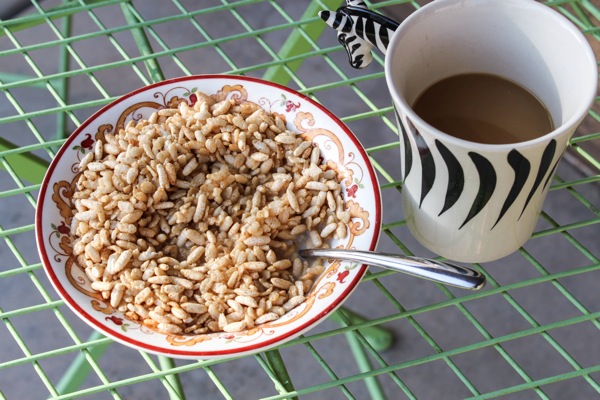 Hope you all have a very happy Monday!
See ya later today on the Fashion page 🙂
xoxo
Gina
Something to do:
Leave a comment to check in when you've finished your HIIT challenge for the day! 30 minutes of glory.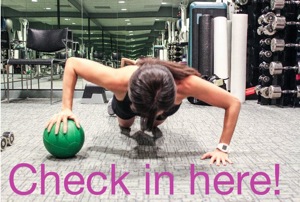 Let me know how it went!
****Thank you so much to everyone who entered the California Grapes giveaway! Did you win? Find out here.
"Make It Happen" Monday: Write down something that you're determined to accomplish this week and the steps you're going to take to make it happen. Mine: actually plan out our San Diego trip.
Come here, seal.. let me pet you.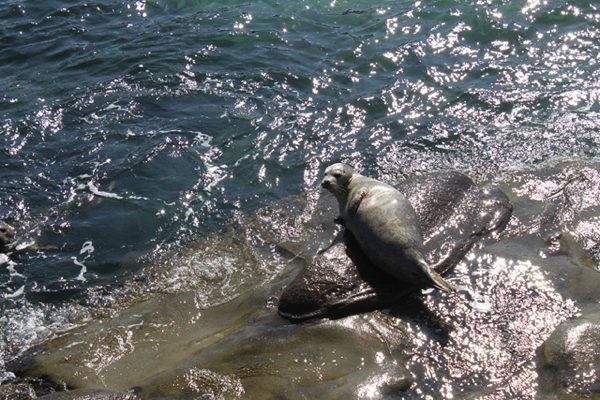 We missed the boat on reserving a condo, since it took a while to get our work schedules in sync for a vacay, so I'll be calling hotels this week and getting everything ready to go. I can't wait to take Liv to the beach for the first time!