Back when we thought Livi was a boy, we couldn't agree on a name.
We had a list of favorites, but nothing stood out.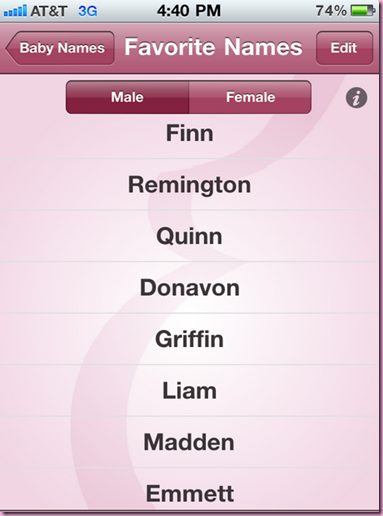 (I still really love the name Remington, though!)
When we found out the baby was indeed a girl, picking a name was a lot easier.
Even though we had a few that we loved, we agreed right away.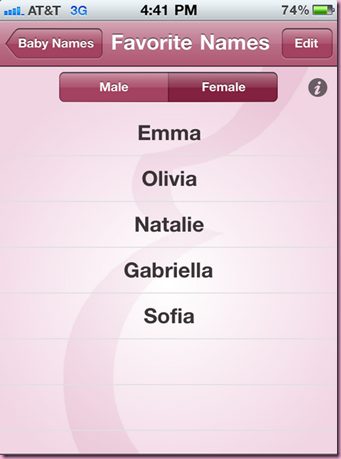 It's a popular name right now, but we thought it was pretty, classic and unique without being over-the-top. (I like unique names, but Tom still says that Beyonce's baby name sounds like a Febreeze scent: Blue Ivy)
I also liked the fact that there's a book series of the same name and the main character is fun and quirky. Growing up, I LOVED the Angelina Ballerina books because I felt I was in the story. Maybe Livi will feel the same way 🙂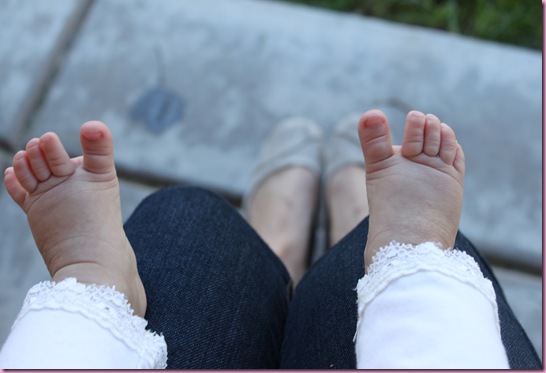 This week has been our first week using cloth diapers at home –not overnight, just while I'm home with Livi during the day- and I have to say..
I feel kind of apathetic about them.
First, I washed the diapers using Rockin' Green detergent on hot 4 times,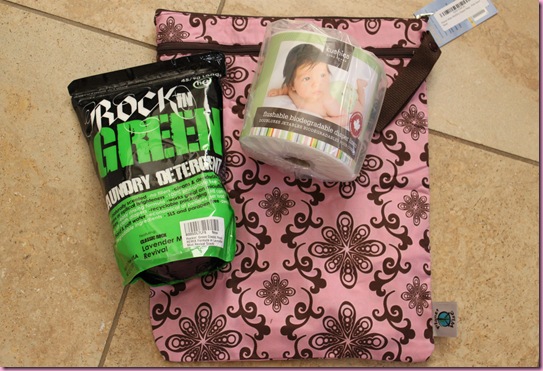 and put one on Livi a couple of mornings ago to see how it would go.
I have to send a huge thank you out to Andrea who let me know about the biodegradable diaper liners. They're not as soft as the cotton itself, but I was so thankful I had put one in there when Little Miss decided to really test out the capabilities of the first diaper I put on her.
The #2 factor was one of the things that kept me from trying them out sooner, because I felt like it was gross to put all of that in the washer where our other clothes are washed, and also because I had horrible images of trying to spray the diaper off with a spray attachment and the goods flying all over the place and onto my face. How's that for an image?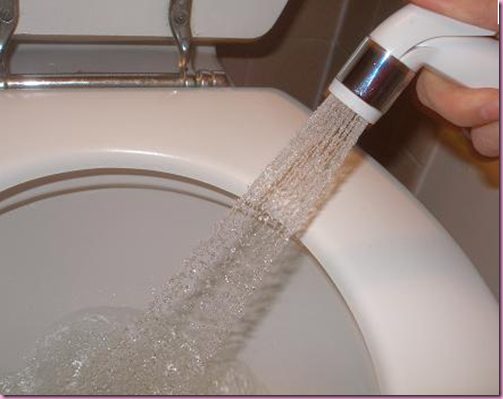 Source
So thanks to the diaper liners, I don't have to worry about that. You flush it away, and the diaper doesn't need to be sprayed off.
I take out the cloth insert from the pocket diaper, put everything in the wetbag and zip it closed.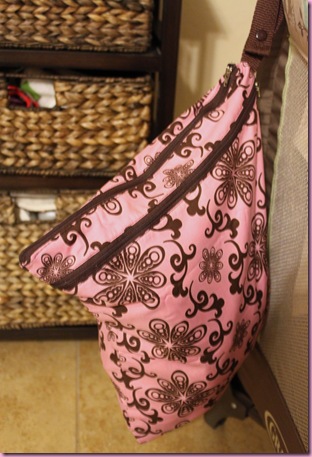 We've only been using them for a few days, so I'll do a more thorough update after we've used them longer, but here's what I think for now:
Pros
-They look stinkin' adorable. After I put one of the Itti Bitti Tuttos on Livi, I had to snap a pic and text it to the fam. She looked so cute and cozy in her pink velour diaper 🙂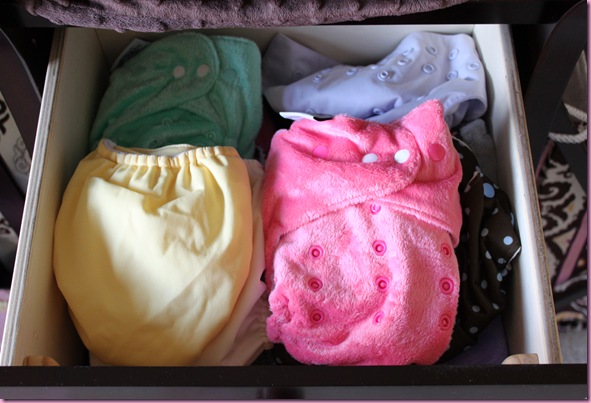 (We're using a combo of BumGenius, Itti Bitti Tuttos and Swaddle Bees. I like the BumGenius and Itti Bittis A LOT, but wouldn't invest in buying more Swaddle Bees. They were a deal on Babysteals a while ago, so that's when I picked those up.)
-I can see why people get borderline obsessed with adding to their collection. They make SO many cute patterns and colors- almost like it's part of the outfit.
-No leaks so far.
-A lot easier to care for than I imagined. You open the wetbag, throw everything in the washer, including the wetbag, with some cloth diaper-friendly detergent, rinse, wash on a hot cycle and rinse again. I dry the inserts and let the covers air dry. Before I started doing this, I thought to myself "Oh god. MORE laundry." But a couple extra loads each day and a half or so isn't bad when you're already doing laundry anyway. And like my friend Nicole says, it kind of feels like fun laundry if there is such a thing.
-Cost savings. I can see why it's cost effective because we go through a lot of diapers over here- thank goodness for Amazon Subscribe and Save. I don't feel like the additional water usage will affect our water bill too much –it's pretty low- but will be able to better determine that after a month or so of consistently using them .
-Less smell. Disposable diapers have a chemical smell to them when they've been used- it's very distinct. With the cloth diapers, since the #2 liners are flushed away and the wet ones are sealed in the wet bag, I don't smell them at all.
Cons
-They're SUPER bulky. I had to squeeze her leggings over the diaper and it looked bumpy and like her pants were way too small. I think they'll work better with summer dresses and bloomers.
-Speaking of summer, I wonder if they'll be too hot. It's blazing over here in the summer months and can't imagine it would be comfortable to have so much heavy cloth strapped onto your body. For this reason, I don't think we'd use the Itti Bittis in the summer- the velour outer fabric seems like it would be really warm- but the BumGenius are less bulky and lighter.
-Convenience factor. I think Tom is back on board with the diapers since I showed him the liners and the wetbag, but I don't expect anyone else who watches Livi to deal with cloth if they don't want to. Disposables work great, they're easy and user-friendly, and I don't imagine we'll use cloth while we're out and about or overnight.
So with all of that combined, they're ok. I like them, but I'm not crazy about them. They work, but so do disposables and that's the beauty of it. It really doesn't have to be all or nothing. Over the past 3 days, we've used 9 cloth diapers, but over the span of a year, that would be 1,095 disposables that we didn't use. Pretty awesome to think of it that way.
A lot of things during the pregnancy and new parent experience really taught me to drop my all or nothing attitude. We're a combo family over here: breastmilk and formula, cloth and disposable. Whatever works, eh?
<3