Hope you've had an awesome Thursday! <3
Some things from the day:
-A posture and balance workshop. We used small balls and tennis balls for stretch and balancing poses, and wow. I feel 3 inches taller and like a NOODLE. My favorite one was on our back, placing a small firm ball on the back of our neck with feet planted on the floor. We slowly rotated our neck from side to side, back to the center and took the ball out. It makes me sigh of happiness just thinking about it.
-This ridiculous basket that one of the interns made for the fitness staff. We always have treats in the locker room, but this was an extraordinary surprise: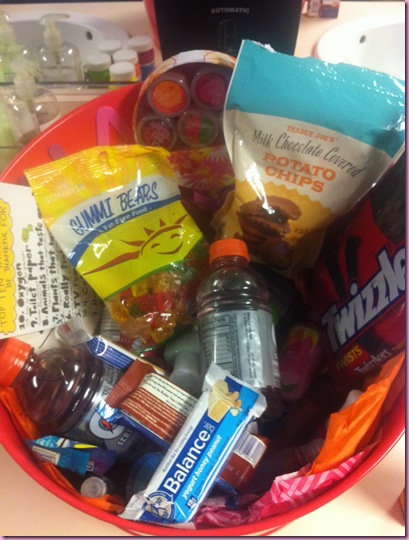 Candy, bars, Gatorade, TJs goodies, lip glosses, hand sanitizer, lotion, shower gel and a beautiful card
For the record, chocolate-covered potato chips are the epitome of foodgasm. The texture is almost like toffee. I tried one, and tried another just to make sure it was really that awesome.
-New lulu on the doorstep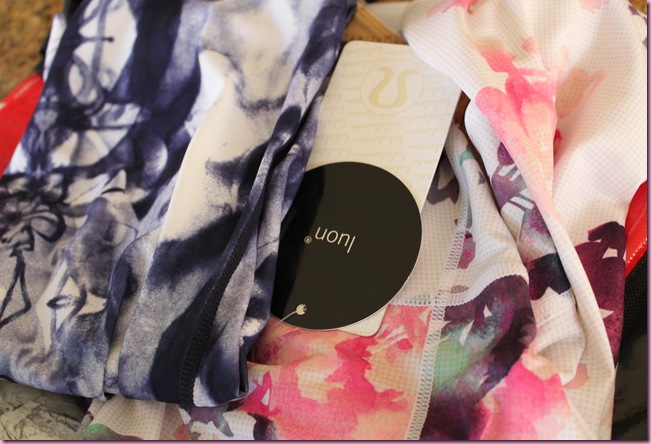 -Some eats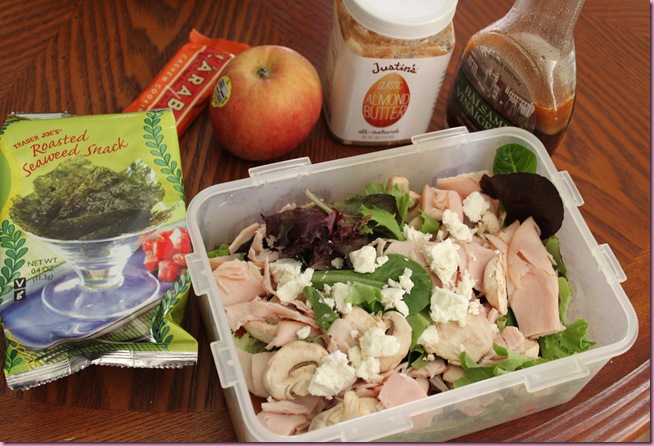 Seaweed snacks, apple, Larabar, protein oats in an almond butter jar and a beastly salad with turkey, tomatoes, goat cheese, tomatoes and balsamic

MY OTHER VIDEOS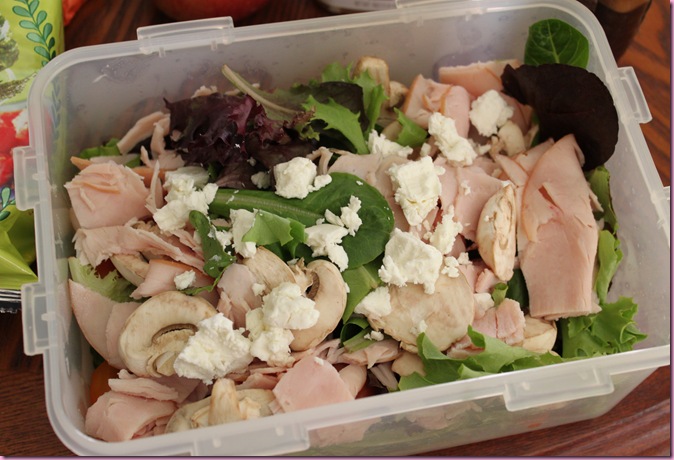 All packed up and ready to go in my RhodeyGirlTests bag 🙂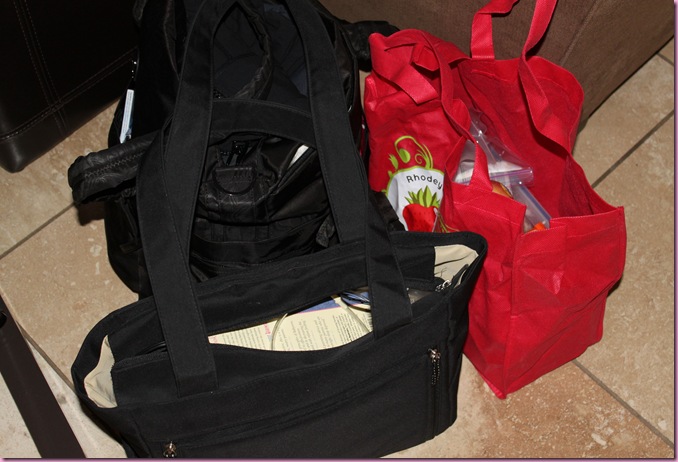 -My friend (who had a baby 2 months before me) and I pinching each other with the calipers. I didn't get my comps last week because we had bellydance practice for the recital, but we took each other's today. It wasn't as high as I was expecting, but definitely not where I've been before. I'm excited to have a starting point and way to track results as I try to build some lost muscle back.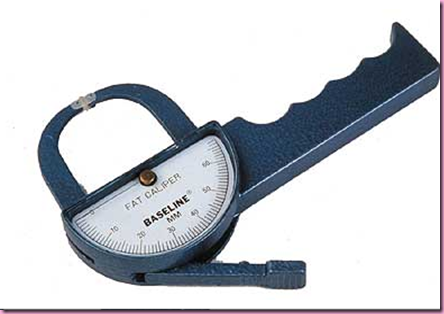 Source
-An extra dose of inspiration. I love chatting with all of the guests at work- I'm always amazed by their stories and desire to make positive transformations and amp up their health and fitness. I was talking to a guest today, here's a nutshell version of what he said: If he had the opportunity to buy his health back, he would in a second. He said that he's so thankful to have been blessed in so many ways, but is worried he won't be able to enjoy it to the fullest. He told me that there are so many things and distractions in life, but all he cares about are health, friends and family.
That's the core of my values right there. Other things are just the icing on the cake, but good health, friends and family are the only things that really matter.
Just got home to my favorite people, and we're off to dinner <3
Hope you have a lovely night!
xoxo
Gina