Celebration Run 10k recap
Hi! How's the day going so far? Thank you for such an amazing response to this morning's post! I've sent out so many free ebooks already, and am so thankful for your support. 
I'm doing the slow walk today after teaching this morning's BODYPUMP class -love that squat track!- and running yesterday. Yes, running. It's been a little while (cough, since my last half, cough), but it felt great to get back into it. It felt even better when the race was over, haha.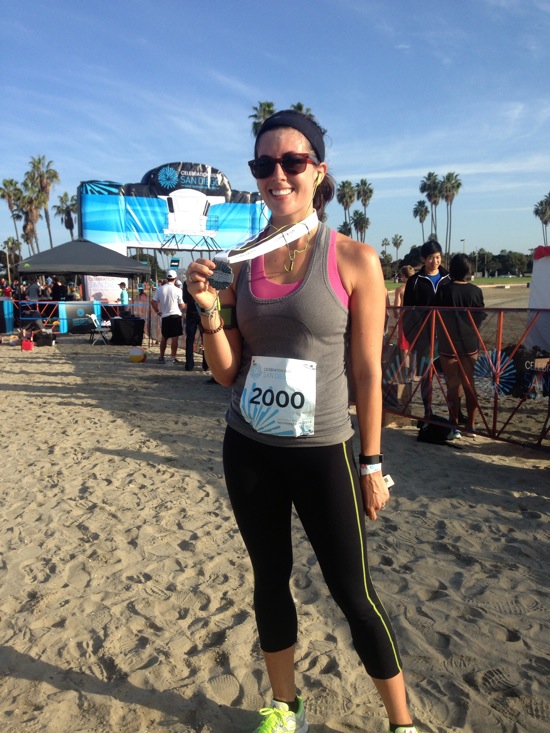 I was invited to participate in the inaugural Celebration Run 10k and Half Marathon. My friend Avery works for the event, and asked me if I'd like to come check it out. Initially I was planning on running the half, but since I've been teaching almost every day and some two-a-day teaches, I didn't have the time to dedicate to a long run each week. I got in some running at my weekly Orangetheory class, and decided to do the 10k.
Not a bad view for a race, huh?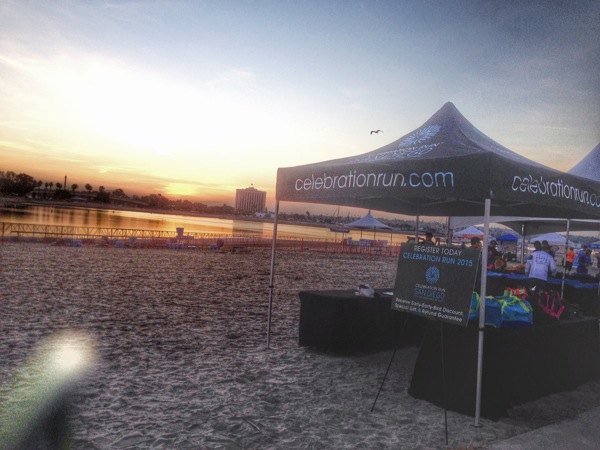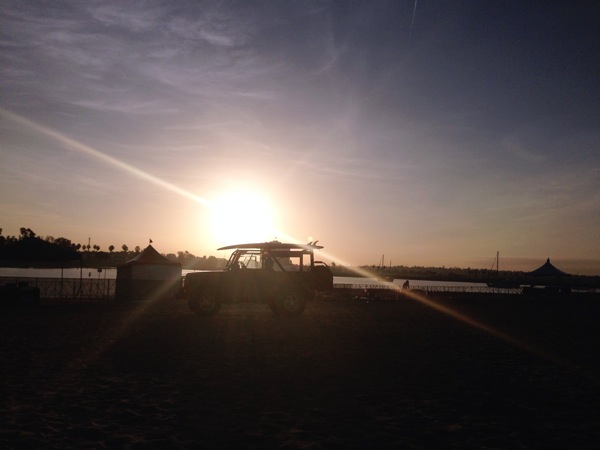 The Celebration Run was located at Mission Bay. Even though it's fairly close, I left with plenty of time to park and get settled because there's no telling how parking will be on race day. There was a TON of parking located in close proximity to the starting line (score!).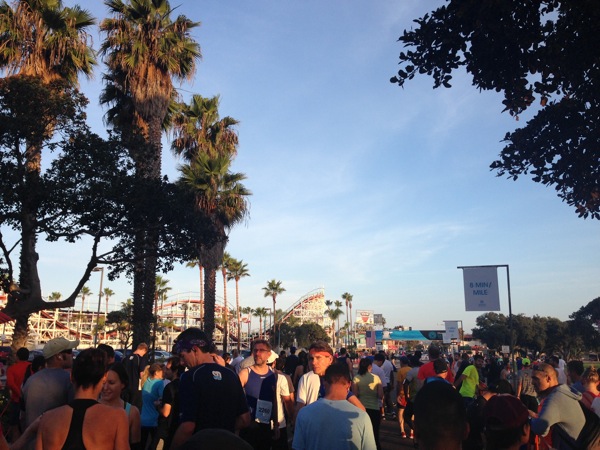 I loved the party/celebration vibe of the race. They had inflatable beach balls that were bopped around the crowd before starting, a beach finish (where super fit bikini girls and swim short dudes gave participants their medals), a post-race beer garden, and there was a great selection healthy foods available post race.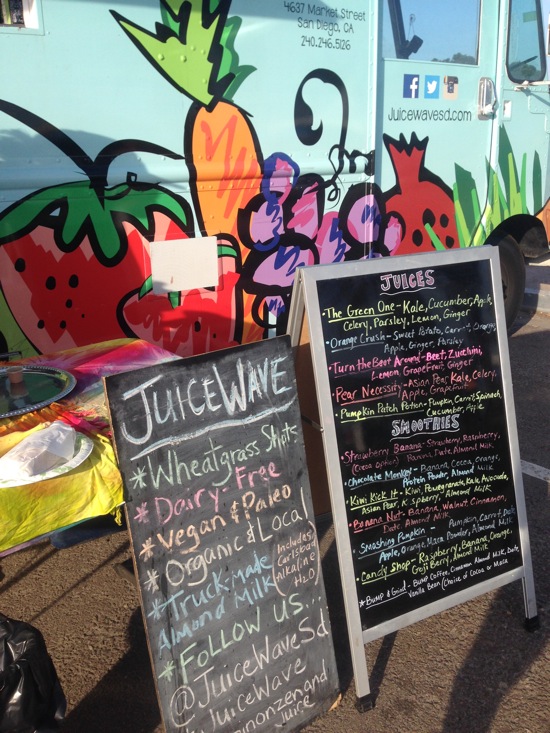 (I got the Smashing Pumpkin smoothie which was delightful. Pumpkin, apple, carrot juice, maca, dates and almond milk.)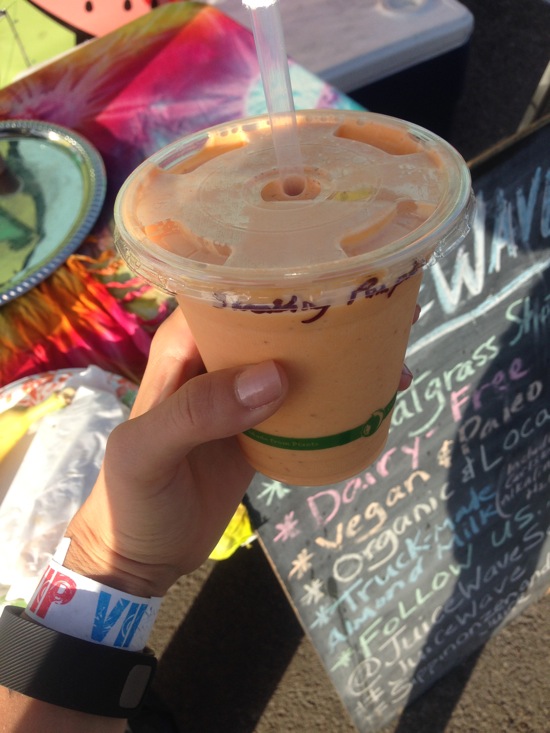 As far as the actual "running" thing goes, it was a tough one! I kept telling myself it was *only* 6 miles, but 6 miles is a LOT when you haven't been doing longer training runs. The most I've run in the past 6 weeks is through Orangetheory, and it's usually about 3 hard miles (with lots of sprints and hill climbs). I thought I was ready for the hills, but the bridge crosses were particularly intense. The bay views almost made up for the tough climbs. 😉
The night before the race, I enjoyed a birthday dinner at El Camino, which had the most amazing decor.
(it was too dark to snap pics so I grabbed some from the Google)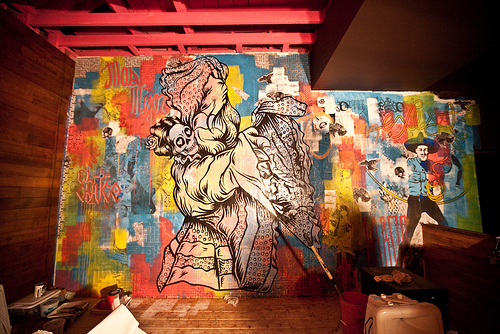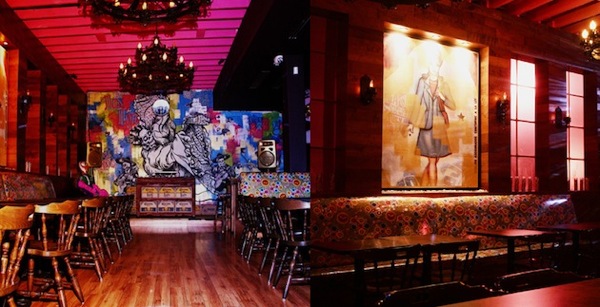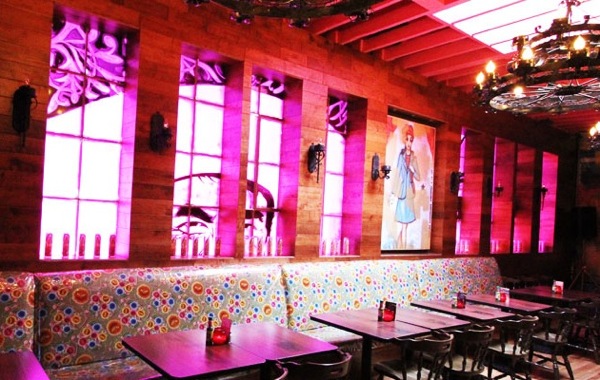 The Pilot surprised me by inviting a group of friends to celebrate with us. Of course, I enjoyed all the spicy foods -the enchiladas were fantastico- and a few margaritas. I felt the margaritas while climbing up the hills. During the last hill, I started walking to get to the top. A guy who had been pacing near me said, "We're almost there. You can do it!" (the way he said it was encouraging instead of annoying) and it was just the push I needed to start running again.
Over time, running has become a form of meditation for me. I wore my headphones, but didn't end up pressing "play" on my playlist. So much of life is noisy (teaching, toddler, background noise), that silence has become pretty golden. Also, when I don't listen to music, it's much easier for me to keep a solid cadence and stay in control of my breathing. For this race, I also didn't wear my Garmin. I'm guessing I paced around 9 minute miles, but I have no idea.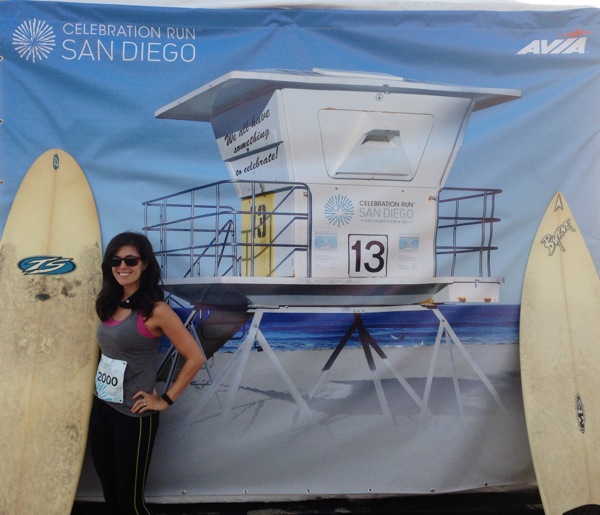 A new medal to add to Liv's collection: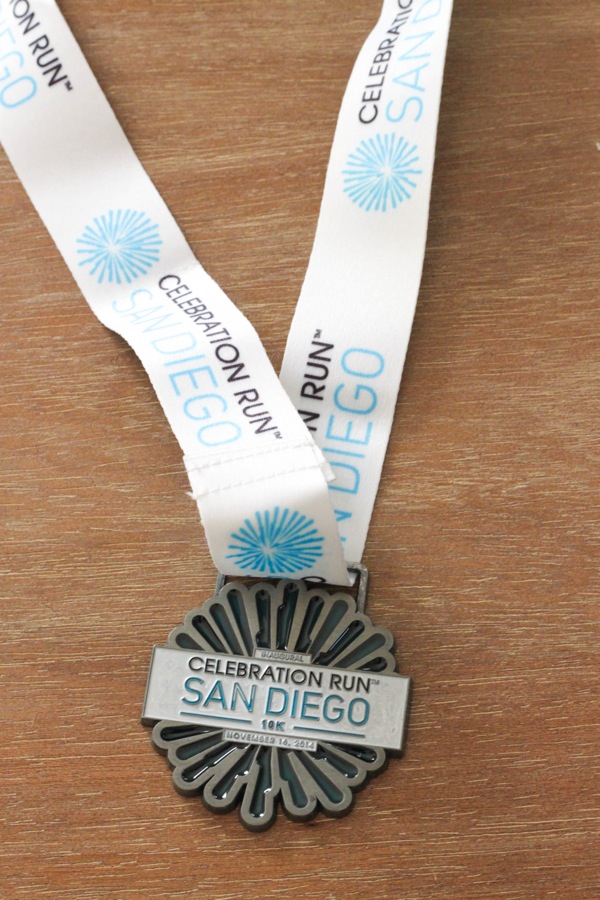 All in all, it was good inspiration to get back in the swing of longer distance running and a great race experience.
What was your fave fitness event of the weekend? Anyone else have a race? How was Rock n' Roll Vegas?!
Hope you enjoy the rest of the night!
See ya in the morning.
xoxo
Gina