I have a little gift to say thank you, too. 🙂
Hi friends! Happy Monday! Hope you had a wonderful weekend <3
I feel like there is so much to look forward to this holiday season. From Thanksgiving and allthestuffing, to Christmas cheer (which is even more magical with a little one), Liv's third birthday, and the release of my first book! It will hit store shelves just in time for the holidays, but the official launch is January 5th. Mark your calendars for great giveaways and other events.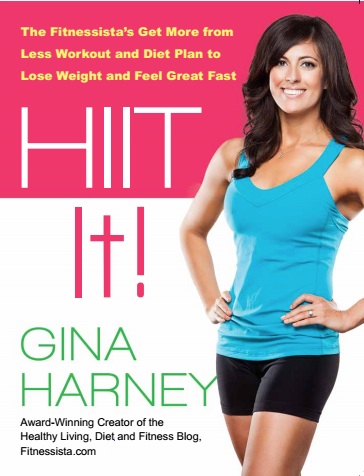 Even though I submitted my final draft months ago and we've been cranking away on edits and behind-the-scenes logistics, it still doesn't feel real. Since I was very young, I always had a book in hand, and writing a book has been one of my life goals. It wasn't an easy one to accomplish (I think I ended up writing seven full proposals before fate looked my way). Proposals are kind of a beast to put together. Mine ranged from 40-80 pages and included a bio, marketing plans, chapter synopsis, and sample material. With each one, I would think "this is the one!"…and it would be rejected. I kept with it, but constantly re-working a book's premise and focus wore me down and I was ready to take a break. Not even a three days later, I received an email from an editor in New York asking me if I'd considered writing a book. I responded immediately, sent an intro letter to my agent, and haven't looked back since.
The timing was perfect, and it was the type of book I wanted to write. When I finally started typing, the words couldn't come quickly enough. I immersed myself in HIIT and fitness research, and created something that I'm proud and excited to share. Thanks to the guidance of my editor and the incredible work of the Demos Health team, "HIIT It!" is on the way.
Without all of you, this book wouldn't have happened. Even when I was rejected and feeling bummed out, your support and the beautiful community here on the blog encouraged me to keep going after it. I am so very grateful to all of you.
In the pages of "HIIT It!" I share my personal weight loss and health story: the (many) diets I tried, my fitness confusion, and getting sucked into the "more is more" mentality. I've always loved learning about health, fitness, and new workouts; however, when I was just getting started, I had NO IDEA how take this information and create a plan for myself. I go over some of the things that I had to learn the hard way:
Meal-wise, I didn't know how to prep in advance. When the hunger monster struck, I often found myself diving into an unhealthy snack or frantically trying to put a meal together.
My love for activity turned me into a cardio queen. I was doing way too much cardio and had no idea how that can actually negatively affect your body.
What you'll learn in this book:
All about High Intensity Interval Training (HIIT). HIIT is what saved me from eating away my precious muscle on the cardio equipment and transformed the way I work out. I go over a brief HIIT history, how it works, and how to incorporate it into a routine. There are also research-based HIIT strategies, and tips to use this effective training technique in your own workouts. The beauty of HIIT is that the workouts are short and intense; no more feeling like a hamster on the dreadmill.
How to create a plan for yourself according to your fitness levels and goals. Weeks of full fitness plans are included, and they're divided into sections based on how many days you can train each week. For example, if you want to do 3 days of cardio and 2 days of strength, you'll have full weekly plans to follow.
How to track macros in a sane and math-free method to create satisfying and nutrient-dense combos. I track my macros, and it doesn't involve any crazy math or calculations. This method is an easy way to make sure you're getting a balance of nutrients, and one that can be maintained as a lifestyle instead of a quick fix.
Tips and strategies to set yourself up for success throughout the week. All of the recipes can be made in advance to enjoy throughout the week. Full weekly plans for various dietary guidelines (omnivore, vegan, gluten-free and Paleo) are included, too.
Macaroon recipes. All of them are there! I've been waiting to share my macaroon recipes with you all, and all of the flavor combinations are in this book.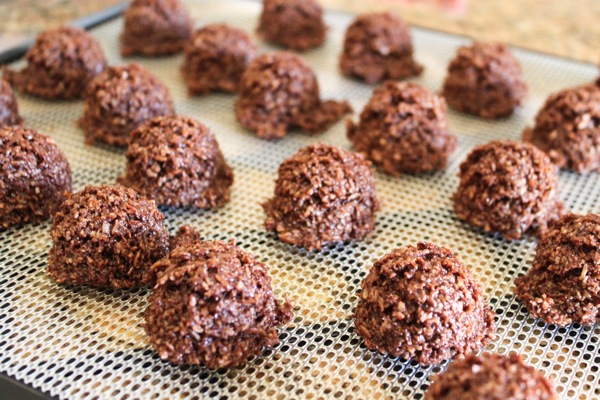 While I was editing the pages for the last time, I was excited to see everything come together. I really poured my heart and soul into creating this, and I was determined to make it an awesome resource for you! I hope you love reading it as much as I enjoyed writing it.
Who this book is for:
Busy people. I think we're all looking for ways to streamline our routine, and HIIT is a great way to accomplish this in our fitness life. By taking this a step farther, with HIIT-style meals, we're able to perform short bursts of work and reap the calorie-buring rewards.
Those looking to start a new plan or take fitness to next level. Not only is HIIT fantastic for improving metabolism and burning fat; it's a powerful training tool to boost performance, speed and power. If you're looking to crush a new fitness goal or bust a rut, HIIT is a great way to do it.
Those wanting to spice up their recipe rotation and healthy meal ideas. As someone who loves clean eats, I'm always looking for new recipes using unprocessed foods and whole ingredients. This book is packed with all of my favorites, and some that I've been wanting to share for SO LONG. (For example, the sweet potato turkey burgers and Paleo granola I've been enjoying on a weekly basis!)
Learning how to incorporate HIIT strategies in workouts and diet. Like I mentioned before, it's easy to got caught up in the WHAT instead of the HOW when it comes to fitness tips and advice. I've read some fantastic fitness and health books, and then put them down wondering how the heck I was going to incorporate the strategies in my own routine. I didn't want this book to be like that. I consciously created it so that readers know exactly how to get the most from their own workouts and implement the workouts and tips in their own lives.
Who this book is NOT for:
Those who don't want to work for their fitness goals. To succeed over the long term, a little planning and determination go a long way. You have to want it to achieve it, and only you know when you're truly ready.
Those who don't like macaroons… or free things.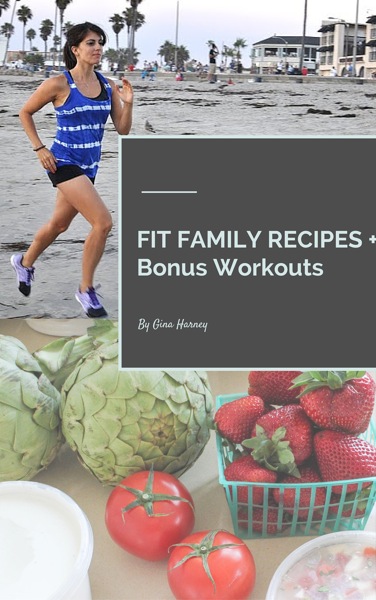 As a little thank you to those of you who preordered, I put together a little eBook (it's 30 pages) with some bonus recipes and a few extra workouts. The recipes are family-friendly (ALL Livi-approved) and can be made in advance to enjoy throughout the week. When I say "Livi approved," I don't just mean she took a bite and was ok with it; she DEVOURED these recipes. I thought it would be fun to share some family-friendly faves as a bonus to all of you.
Here's how to get your copy:
1) Preorder "HIIT It" through Barnes and Noble or Amazon.
2) Fill out this form with your information and email address.


3) Check your email! Your copy of the eBook will be delivered automatically.
I also have a few extra things up my sleeve getting closer to the launch, so stay tuned. 😉
Lots of love and thanks to you all.
xoxo
Gina