Sup bloggies 🙂 How's your night been? I'm so stoked for the weekend!!! Anything fun planned?? I think the girls and I are going out for drinks and dinner tomorrow night and  on Saturday, the commander's wife is going to a local dairy farm– I really hope I can go with her. I love baby goats…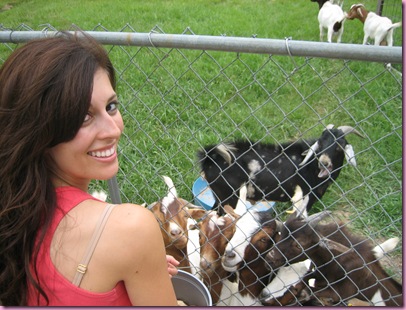 "Come here, little goats. I'll trade you this bucket of food for some cheese"
Fresh goat cheese would make my life right about now 🙂
Today, I walked the fur children: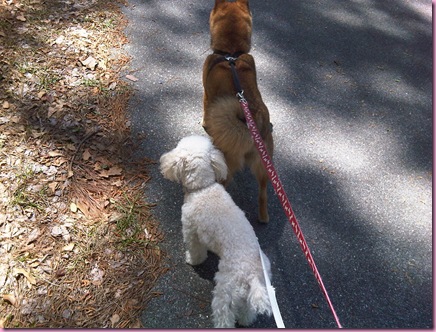 (Love Viessy's bushy squirrel tail)
Devoured a mountain of sweet potato rounds (with paprika, sea salt and cayenne)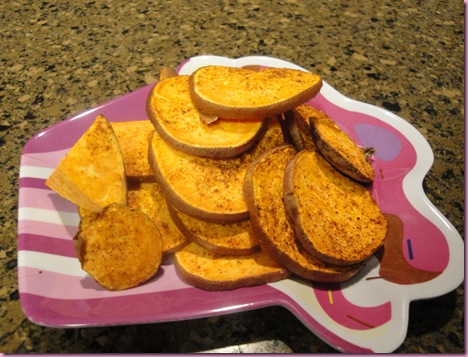 Took a little snooze (I'm a firm believer in siestas and take a small nap/rest almost every day),
had a smoothie: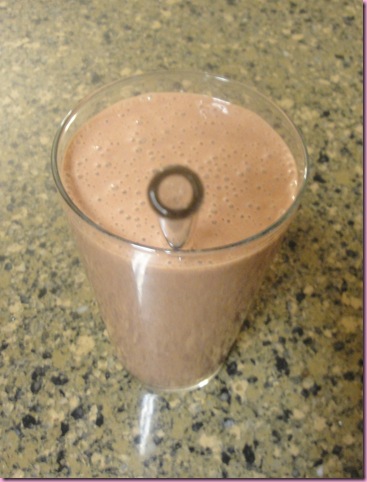 trained clients <3
and made some dinner.
A giant salad beast: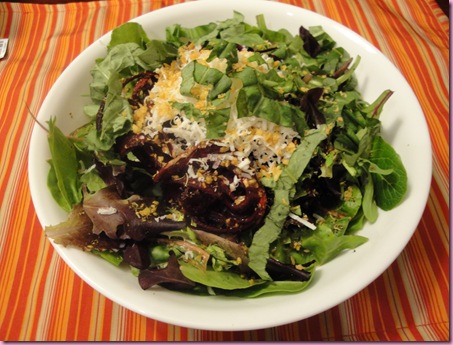 Chard, arugula, mixed greens, spiralized beet, basil, raw goat cheddar (if it weren't for goat cheese I could probably be vegan… but I can't get enough), Organicville Balsamic dressing and garlic gold (fellow garlic lovahs, stay tuned for an awesome dragon-breath promo next week!)
And leftover eggplant curry: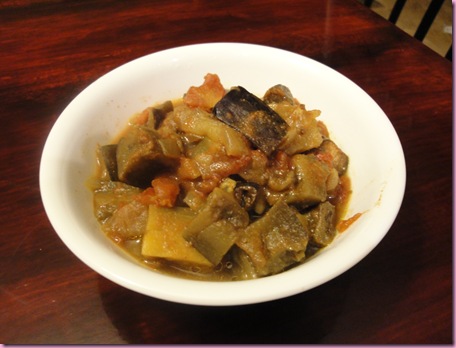 I could eat Indian food every. single. day.
Just caught up on Private Practice via the DVR and am going to call it an early night- I'm meeting with my Lifestyle Challenge group and for once, I have no idea what I'm going to talk about. We've already gone over a LOT (fitness/weight loss myths, importance of ridding processed foods, nutrient-dense foods to focus on, eating and fitness plans) so I was thinking of having a "pick my brain sesh" and maybe showing them some new workout moves? We shall see!
Have a lovely night and I'll see ya in the morning <3
xoxo,
Gina