Hi friends!
How's the day treating you? It's still gloomy and snoozy over here, and I kind of love it even though I'm on coffee cup #3 (WOOPS) and trying to be productive. I just want to HGTV and chill.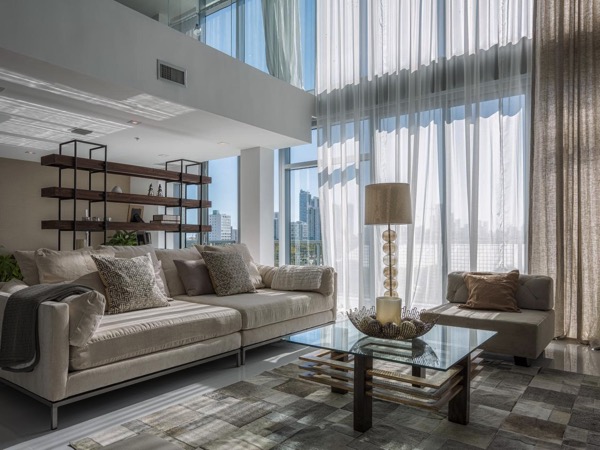 Speaking of HGTV and chill, we had an awesome dinner at Seasons 52 last night, and a little bit of wine… It's probably in our favor that all of the stores at the UTC mall were closed, because we were surrounded by home & decor stores like Pottery Barn, Pottery Barn kids, and Williams Sonoma.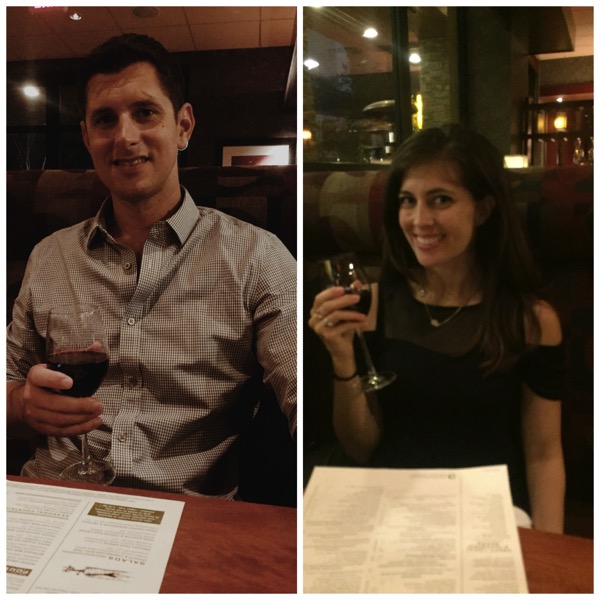 (similar top here)
I think I could have gotten the Pilot behind some Pottery Barn impulse purchases haha. Because you need furniture right before you move… (except not at all)
I was in love with all of the fall decor and tables! I took some pics with my phone like a creeper from the store windows so I can replicate here at home.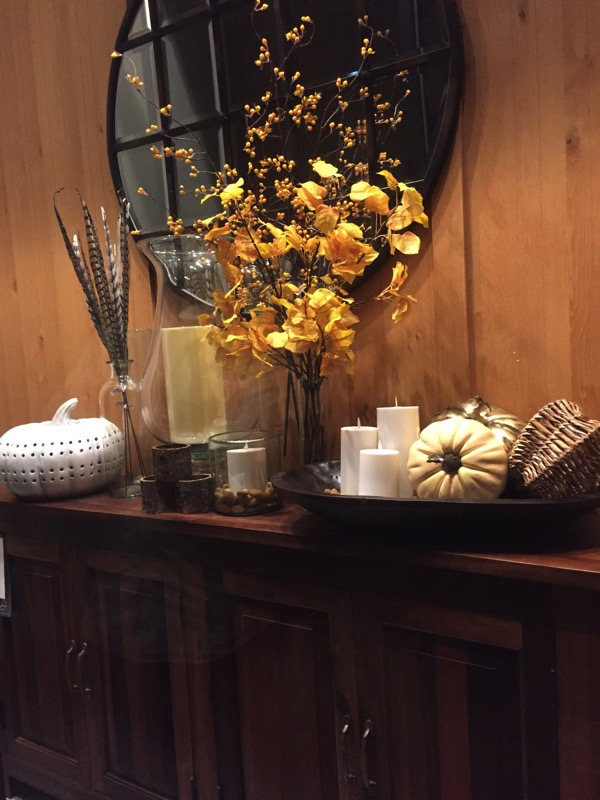 Dinner at Seasons was particularly awesome.
Jam Jar wine, which is really like a fruity punch. (More of my favorite wines are here!)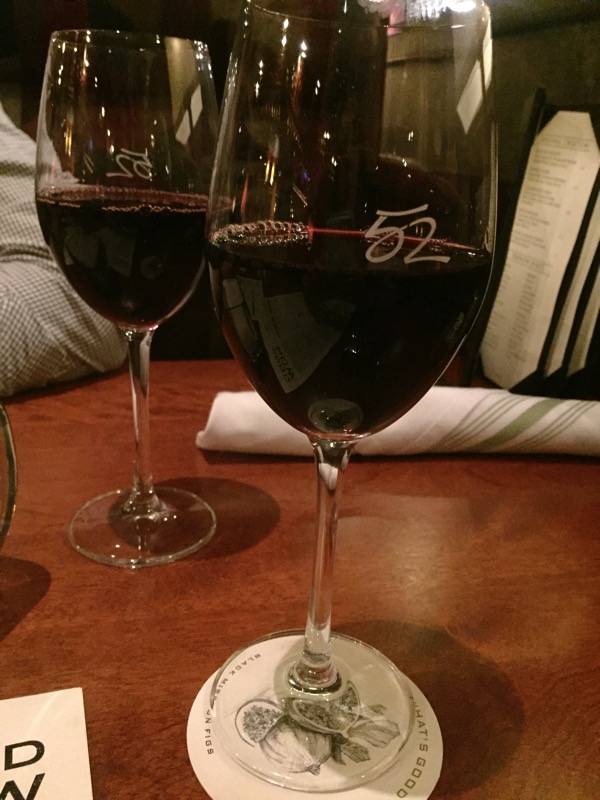 The salmon salad, which I get every time because why mess with perfection,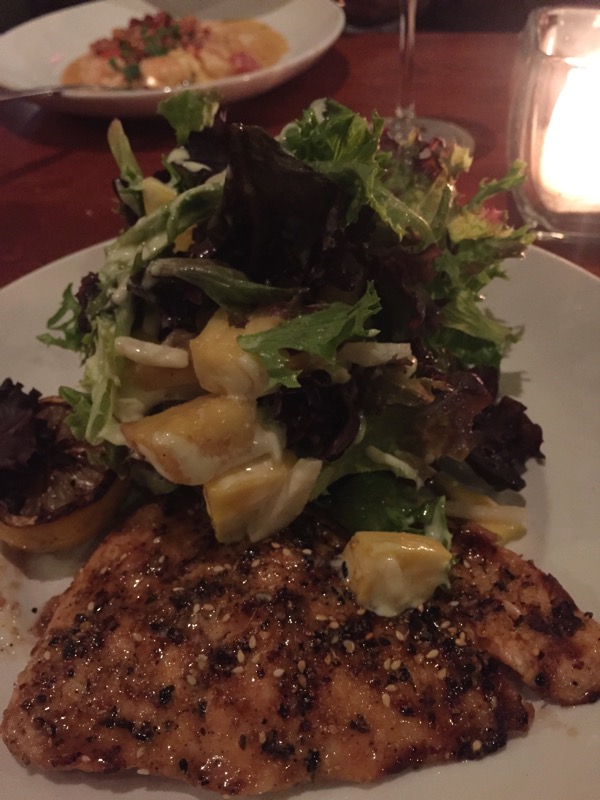 and the ahi tuna appetizer.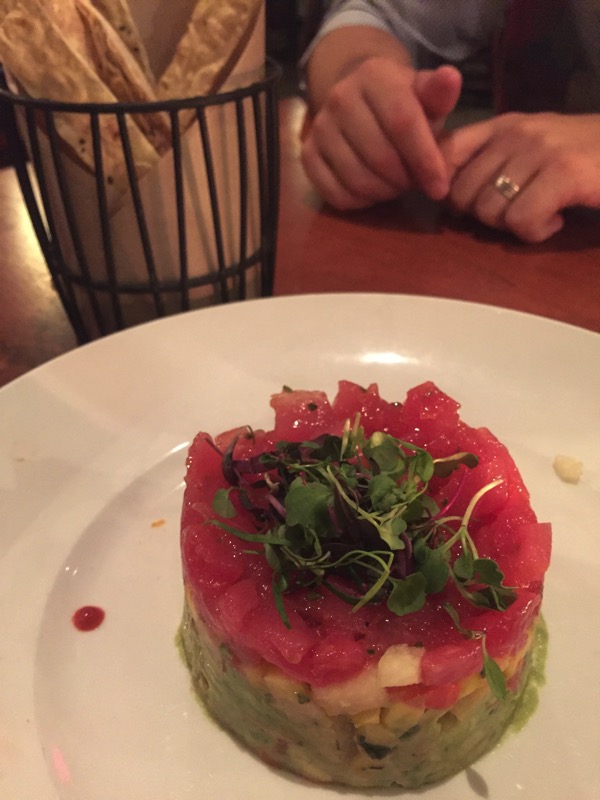 I was so full, but had to try the pumpkin pie with gingersnap crust. It was just as I remembered.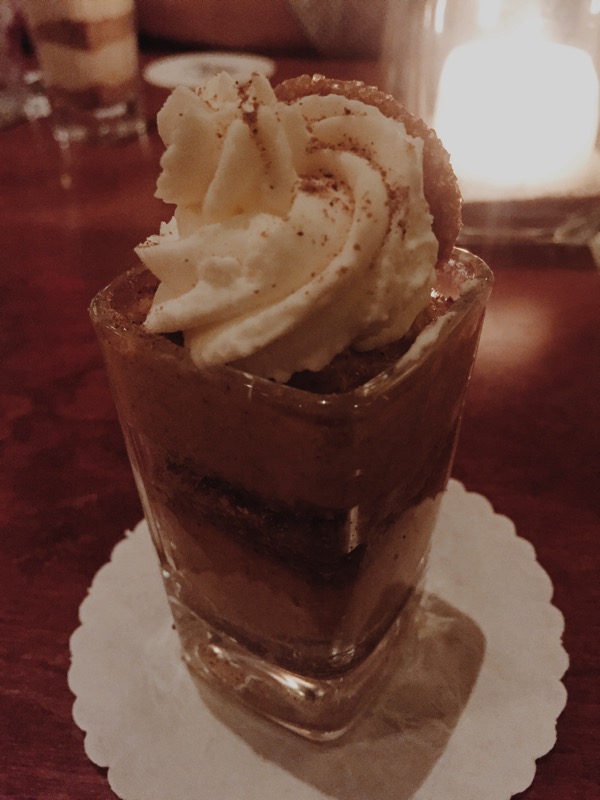 While we were eating, we were serenaded by a pianist whose repertoire included Nicki Minaj, Kenny Loggins, Katy Perry, and Train. I wish I would have gotten her card so I could give her a proper shout out, because she was wonderful.
So we've had a little disappearing act in our house. Liv and I made these flourless pumpkin bars yesterday (stay tuned for a video recipe like this breakfast cookie one!),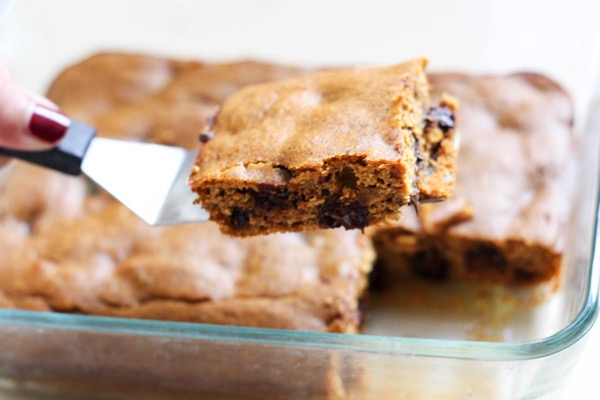 and they lasted exactly 18 hours. It's definitely the time of year where I'll be making these every few days. Plus, Liv doesn't turn into a sugar monster when she has thirds, because (don't tell her this but) there's hardly any sugar in the recipe. She's eating nuts and vegetables! AND SHE LIKES IT! 🙂
When P wakes up from her nap, we'll head to the gym for a short weights workout then pick up Liv from school to take to music class. Hot barre tonight!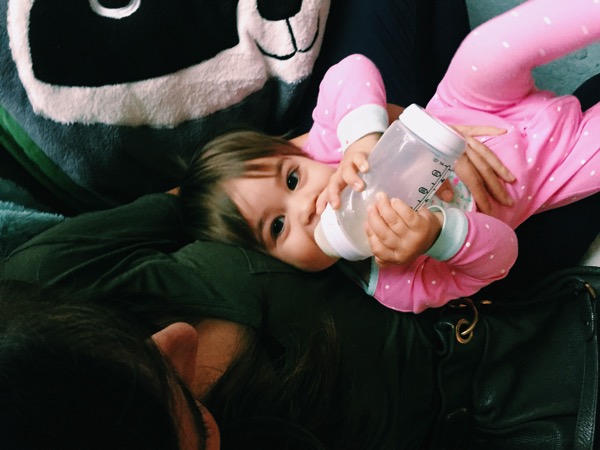 Just wanted to stop in and say hi. Hope you enjoyed the workout from this morning!
I'll see ya in the am with a recap from our staycation at the Del + a video.
xoxo
Gina
If you go to a favorite restaurant, do you get the same thing or switch it up?
Favorite HGTV show? I'm obsessed with Chip and Jo.
What's on the workout plan today?