Staycation at the Hotel del Coronado + Our UrLife Trailer!
Hi friends! Happy humpday. 🙂 Hope you're having a wonderful week. I'm so excited for the upcoming weekend, especially since we have tickets to take Liv to see Lion King. She doesn't even know the amazingness that's headed her way, but she did laugh when I held Bella up like a baby Simba to sing Circle of Life.
I have quite a bit of work stuff to wrap up this week -I'm working on some free downloads to share with you, especially as a thank you to those who answered my feedback survey last week- and am really enjoying reliving our staycation through writing this post.
As a family, we're fortunate to enjoy some pretty incredible adventures together. Whether it's a quick roadtrip to Tucson, a drive up to Disney, or even a fun weekend here at home, we tend to have a lot of fun. We're working through our San Diego bucket list, and something that we'd had yet to do: a staycation. We mentioned staying at a local hotel a few times, and after a couple visits to the Hotel del Coronado, we knew we wanted that to be the spot. The iconic Del is in beautiful Coronado (kind of funny: the Pilot works on Coronado so he's there every day, and I've only been a handful of times). The property is huge, and sparkles with historical architecture.
When the Del invited us to stay on property and attend their morning spin class on the beach, I knew it would be the perfect opportunity for a family staycation.
The Pilot works pretty intense hours in addition to Master's courses, and is gone often, so we really enjoy any opportunity the four of us can be together. Usually when we're out of town, I'll bring my computer and to-do lists, so I can crank out work after the girls are asleep. For this particular getaway, I left everything but my phone at home.
Even though we were just driving over the Coronado bridge, I felt like we were a world away from the usual chores and obligations at home. We checked into the property, and headed to our room, which had a full balcony and ocean view. It was perfection. After we checked in, Lou Mora met us on the beach to take some family photos. The last round we had taken was when P was a newborn, and she's obviously grown so much since then.
Here are some of our family photos: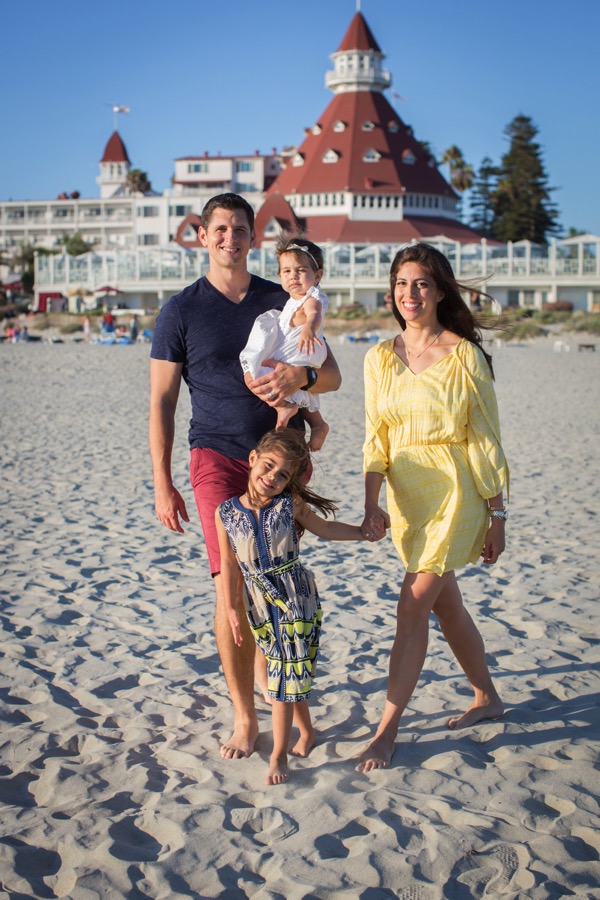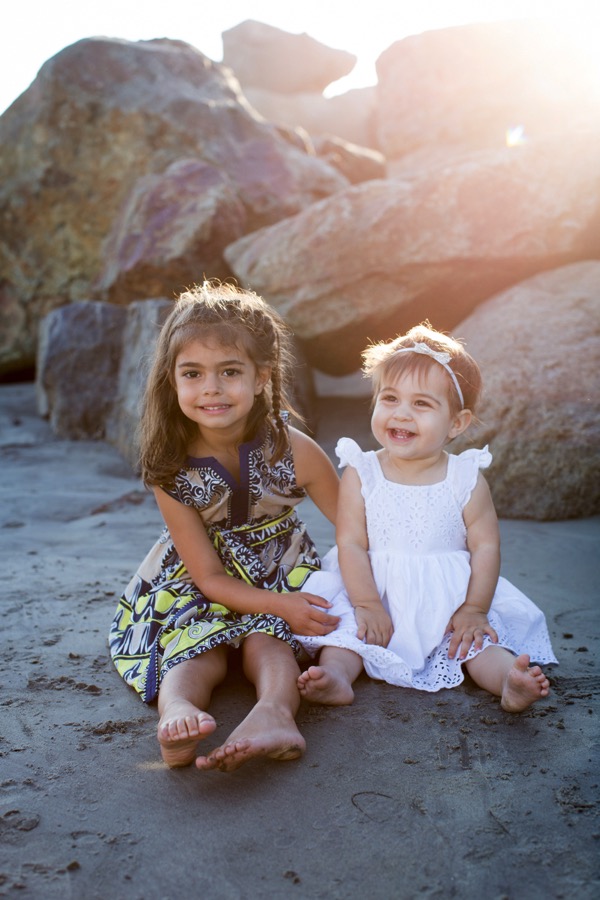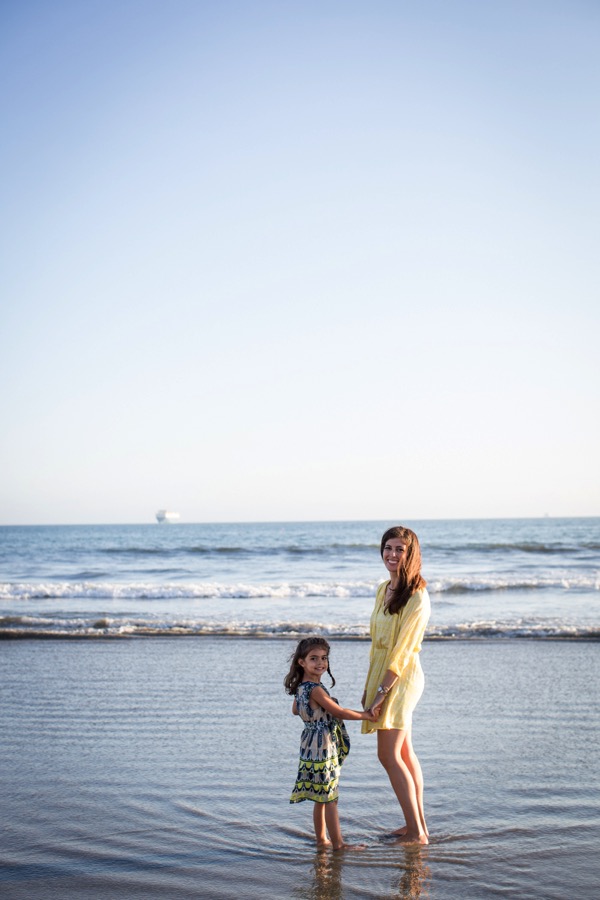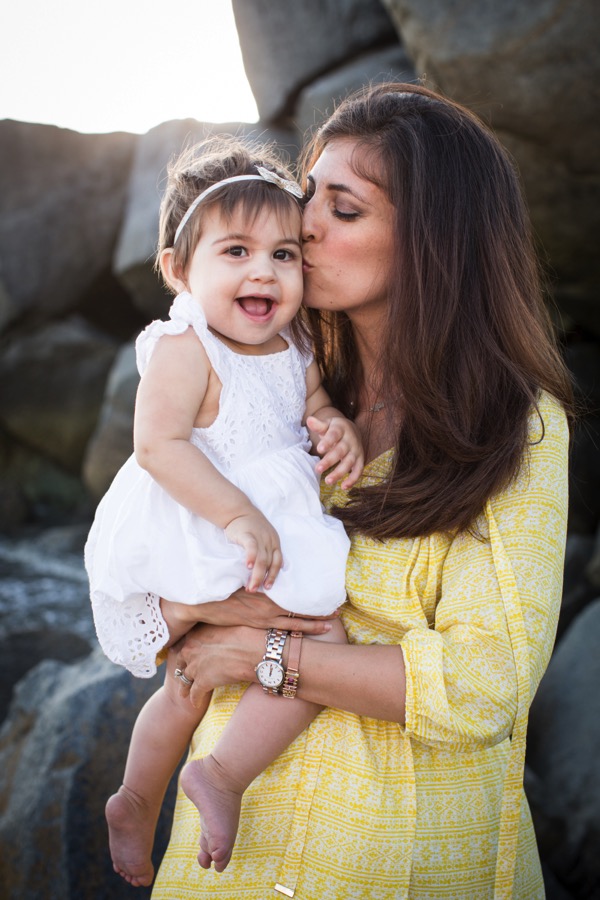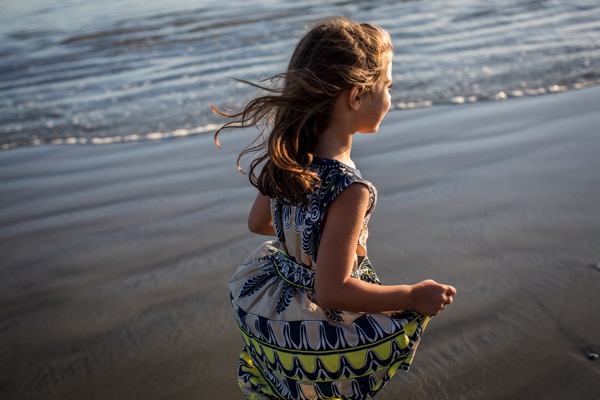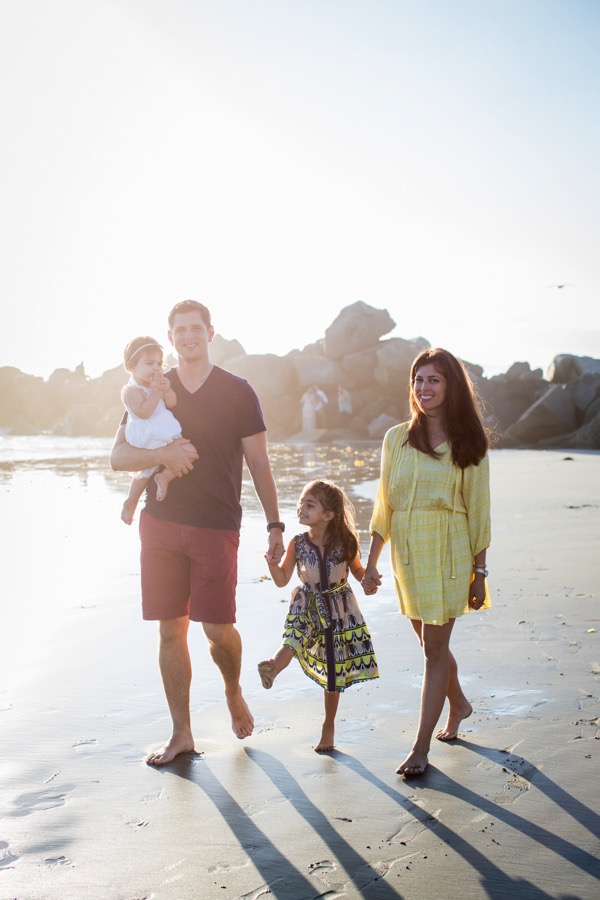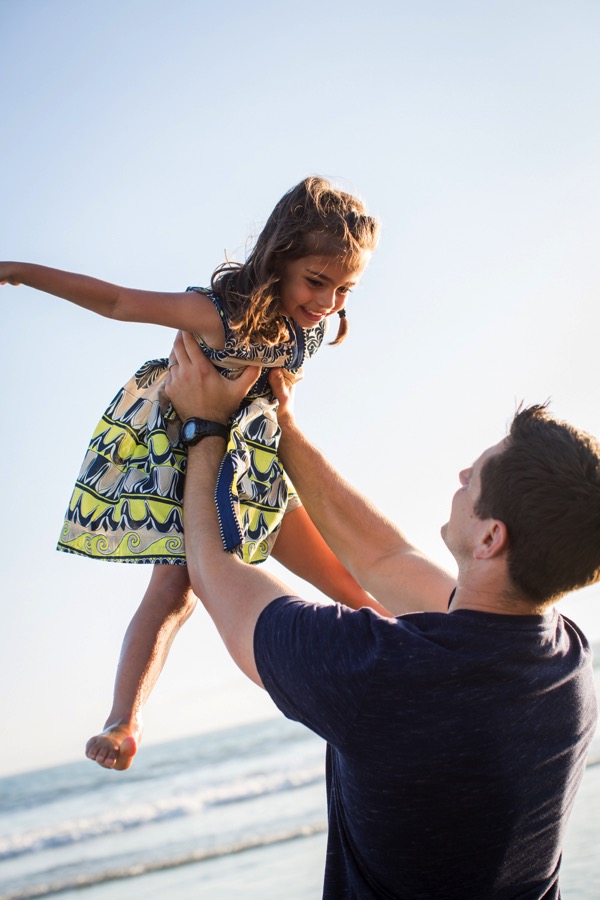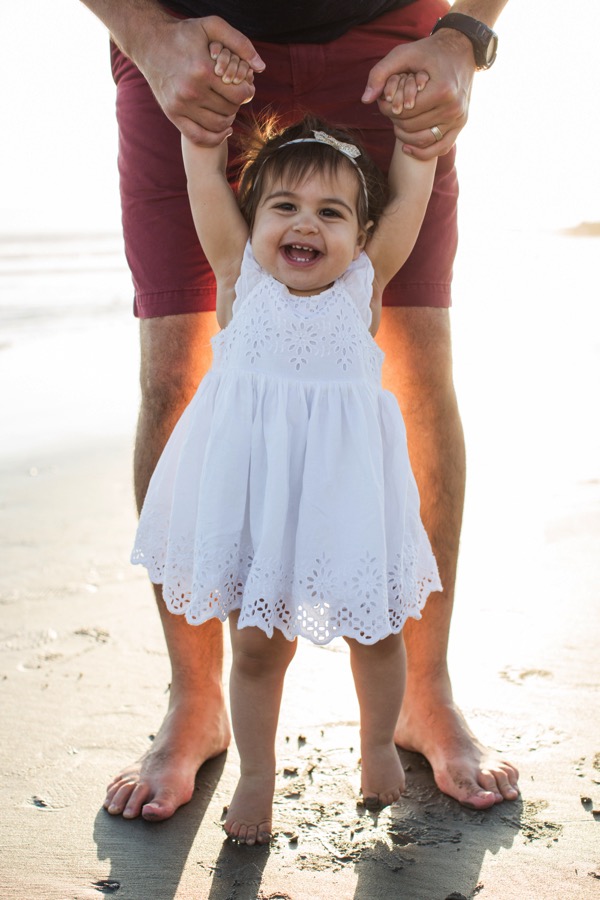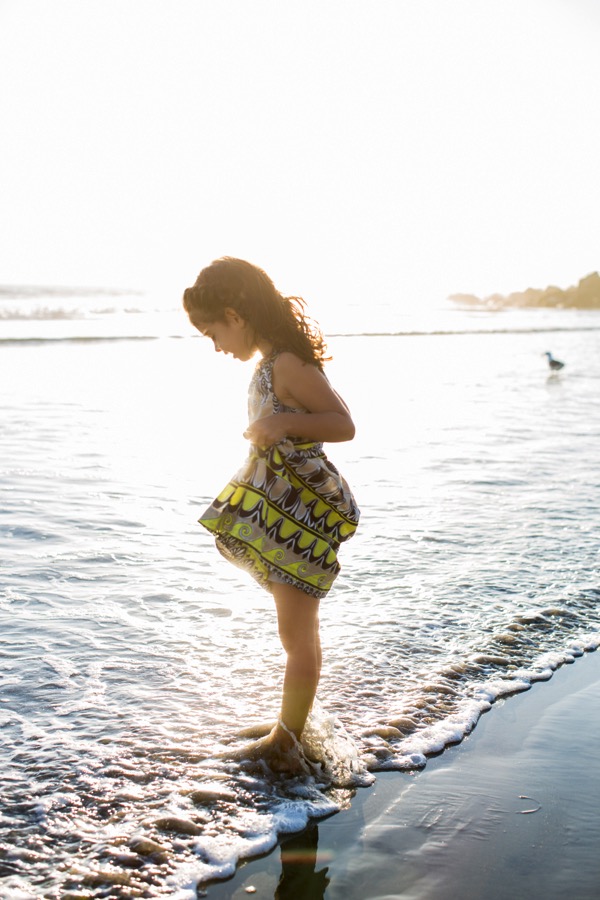 Lou was amazing with the kiddos (fast and efficient is key when you're shooting small children), and we walked back up to the hotel for dinner.
We enjoyed some wood-fired pizza on the patio. I'm ready to go back for the pizza alone. 😉 We had an awesome dinner, and since it was P's bedtime, the Pilot took her back to the room so she could crash. While P was snoozing peacefully and the Pilot got some studying done, Liv and I stayed out for movie night on the lawn. I had grabbed a robe to use as a blanket, and we watched The Sandlot in comfy white chairs, snuggled with our robe, and the ocean crashing in the background. I wasn't sure if Liv would be into the movie, but she watched the entire thing and loved it. On the way back to our room, we picked up some gelato (+ some to take back to the Pilot), and the fam slept in while I caught the early morning beach spin class. The weather was beautiful, and the coolest part about it: the class was through Beats headphones. So no one else could hear the instructor and loud music in the early morning.
We enjoyed breakfast buffet and spent the rest of the day relaxing in a cabana and swimming. It was a short trip, but when we got home, we felt that completely recharged and blissful vacation feeling.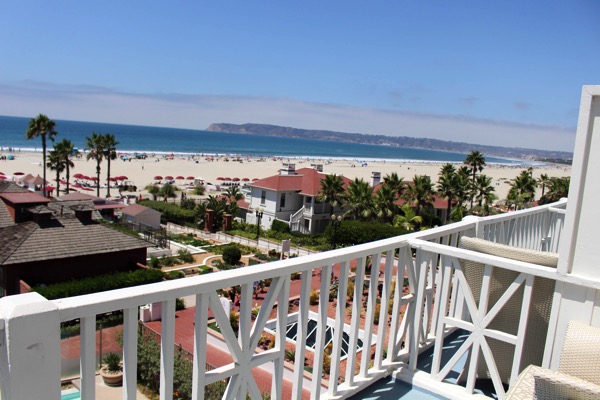 As far as the Del goes, very few hotels have a magical effect on me. In my life, there are only a handful of hotels where I've felt like, "I can't wait to go back." This is one of those very special places. I can definitely see why so many make it a tradition, and how the Del beckons to you after you're gone. We will definitely be back. The Pilot and I also said that we felt very much like we did in Italy. It had the same charming, elegant, yet laid-back vibe.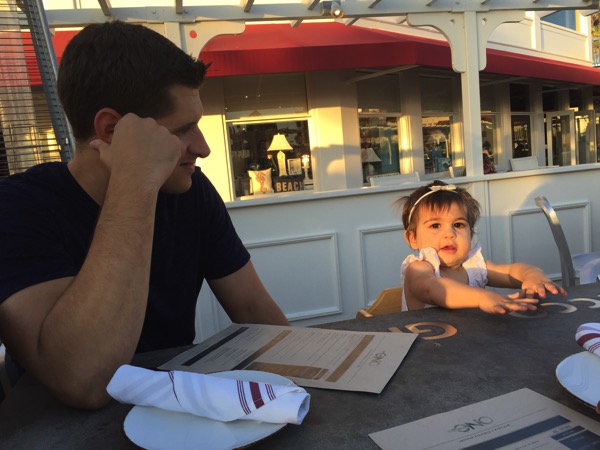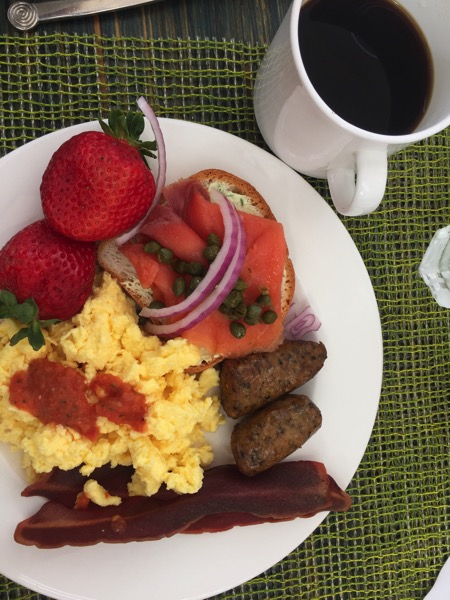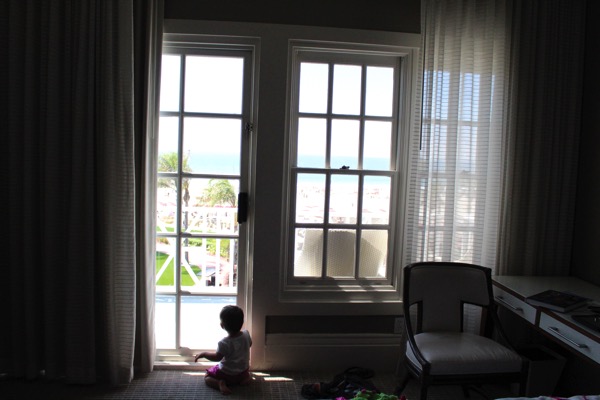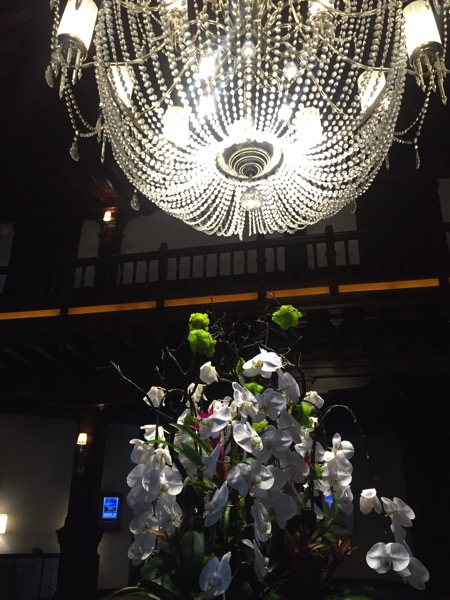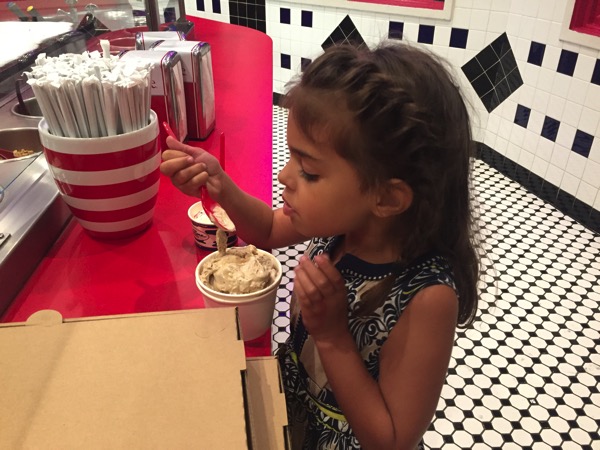 The Del has partnered with UrLife media, and if you haven't heard about UrLife, I'm pretty excited to spread the word. [Before I go on, I want to give you guys a heads up that this isn't a sponsored post. We were invited to the Del to enjoy a staycation, but I wasn't compensated or required to post about my stay.]
UrLife media creates trailers of events and memories in your life. This can be family vacations, special events/occasions, or anything you'd like to document. And when I say they create trailers, they are legit movie-quality trailers. Jack Giarraputo, a co-founder of the company has partnered with Adam Sandler and has produced 3.5 billion in the worldwide box office through Sony, Disney, Paramount, Fox and Warner Bros. Ryan Hegenberger has been creating Hollywood movie trailers for 17 years. He has worked on projects like Spider Man, Men In Black and founded Big Picture Entertainment, which has created marketing campaigns for some of the biggest films in history. #realmoviemakingpeople
With the Del's ties to Hollywood (Some Like It Hot was filmed there!!), it's pretty fitting that they'd partner with UrLife. You simply upload photos and videos to the UrLife app from your camera roll. You pick the length of your trailer, and give them details about the vibe you're going for, or anything particular you'd like to emphasize. Then, you receive your trailer back!
Here's the one they created from our staycation. We loved watching it together, and I know it will be a special treasure in years to come, especially as the girls continue to grow.

If you'd like to try out
UrLife
, they offered a special code for reader friends. Use FITNESSISTA100 to get $100 off.
Special thanks again to the Hotel del Coronado and to UrLife for the wonderful time.
Do you have any fall travel plans on the horizon?? What's one of the places you've visited and can't wait to go back?
xoxo
Gina