The Pilot and I usually just tell each other what we'd like for our birthday gifts. Yeah, we've gotten to that stage in our relationship where we don't really surprise each other with gifts (even though we do like to surprise each other with parties!). For my birthday, I really wanted a pair of Michael Kors animal print ballet flats, until I saw some similar ones at Target for much less.
So instead, I thought it might be fun to get eyelash extensions.
My eyelashes used to be extremely long, but over time, while they're still very dark, they're like little stumps. For special occasions or photos, I'll put in a few single lash falsies -which look awesome- but always end up getting a little glue in my eye and my contact lenses drive me crazy. I've heard rave reviews about eyelash extensions, so I decided to give it a whirl.
Before: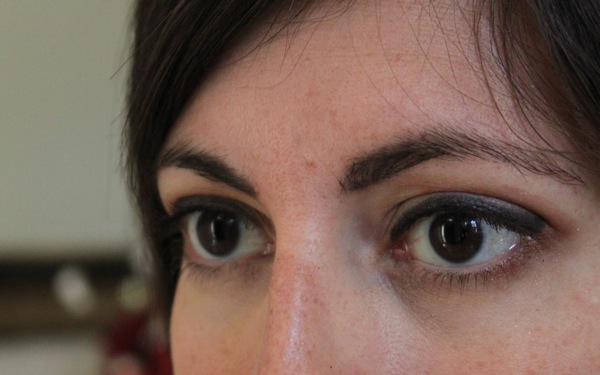 After: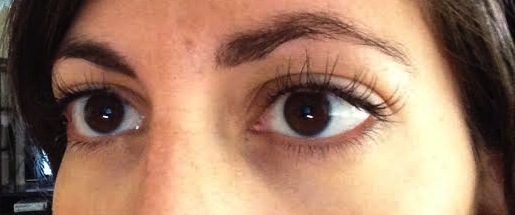 After shopping around -turns out they're wicked pricey- my mom told me about a friend of hers (an eyelash extension specialist) who does it out of her house. For $85 (a steal), I knew it would be a perfect first-time experience, because if I didn't like them I wouldn't be dropping a lot of $$ on a set.
The verdict?
I LOVE the results, but didn't really love the procedure. It involved putting collagen pads on my lower eyelashes to protect them from the glue, and they were super uncomfortable. Even though I've worn contacts for 20 years, my eyes are sensitive. I don't like anyone messing with them -a huge reason why I haven't gotten Lasik- and it just wasn't an enjoyable experience despite the fact that the tech was lovely and did a great job. I thought I'd get a naptime during the hour-long procedure, but instead I was counting down until would be over.
My new lashes: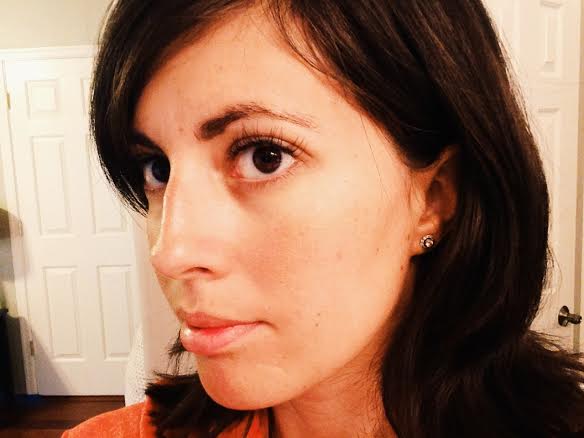 I couldn't wear my contacts during or immediately following treatment. For the first time in forever, my eyelashes tickle the insides of my glasses. What a problem to have, eh?
Even though I love the look, I probably won't get them again. Many people don't have a problem with the treatment (just make sure to find a licensed specialist and zero formaldehyde in the adhesive!) but it just wasn't my favorite. I feel like getting waxed or lasered is far more relaxing, which says a lot haha.
How to care for them:
-I can't use any makeup cleansers or rub my eyelashes
-No curling or mascara
-Avoid steam hitting the eyes
-They usually last 2-4 weeks. Since the lashes adhere to your usual eyelashes, they fall out in a normal lash cycle. I've lost a few already, and it's NBD.
Would you get (or have you ever had) hair or eyelash extensions? What's your beauty treatment splurge?
xoxo
Gina