Hi friends! How's your morning going? Is it the weekend yet?!
We have some fun things to look forward to this weekend: Friday morning play date with the girls and their kiddos, "Thanksgiving" at the squadron, family pics, brunch, yogaaaaaa, and tonight, my work friends are throwing me a little shindig. I know it will be a blast 🙂
Yesterday, I (finally) took my NASM CPT test. Life kind of got in the way -turns out that producing a DVD takes up a lot of time that I wasn't spending being a mama + wife, working, blogging, etc.- so I kept putting it off because I was horrified of failing it. I really cracked down this past week and decided to go for it. I was so glad, because the exam ended up being much more manageable than I anticipated. (Let me know if you guys want me to post a study guide + things that helped me — similar to what Julie did here. If you have specific questions, let me know, too!) I was done in 25 minutes, the sweet ladies working at the test center told me I passed (wahoo!), and I went for a little walk at Sabino Canyon to clear my brain out.
It was a wise choice: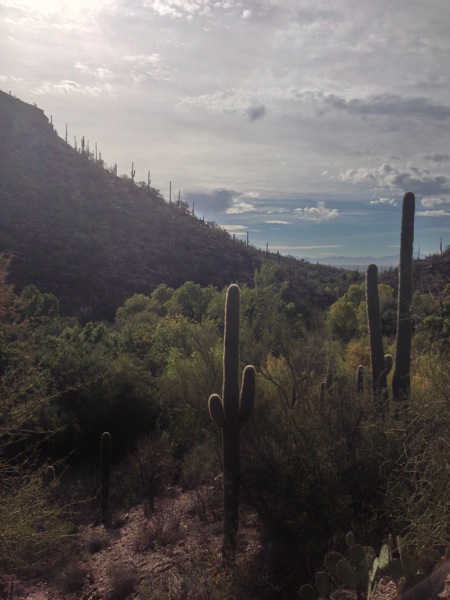 Lunch at was Beyond Bread with the fam, and then Livi and I went to let Luna out for Kyle and Meg. They chased each other around the backyard… so stinkin' cute. They love each other so much.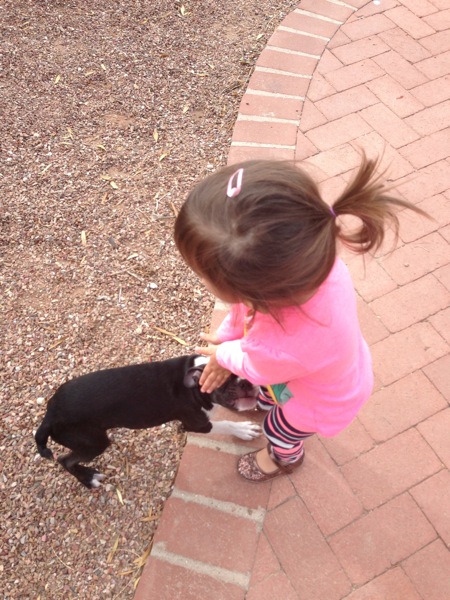 This morning, we're going to make some sweet potato casserole (swoooooon) and heading to a Thanksgiving brunch.
In the meantime, here's an all-new barre burner video if you're looking for a complement to today's workout. You only really need two pieces of equipment for this workout: your body and a sturdy chair or countertop. No excuses 😉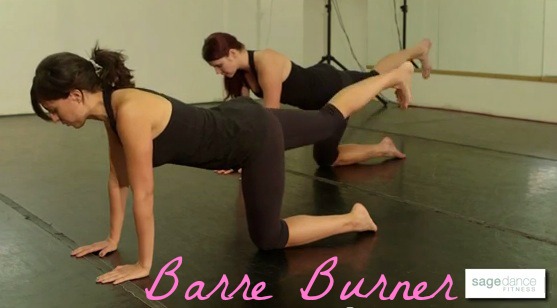 Sasha and I go over a standing thigh burning series, followed by a glute burner. The whole thing is 10 minutes and would be a great addition to legs day or "dessert" after a cardio workout.
Some tips:
-Be especially mindful if you have knee, hip or joint considerations. We do some deep plie squat movements, so it may be advantageous to skip this one or modify as needed. Always honor your body.
-Remember to keep your hands lightly on your base (chair, couch, countertop, barre), chest lifted, shoulders relaxed and core tight.
-Also think about letting your hips be neutral, instead of sticking your booty back. Aim to maintain an aligned spine.
-As you perform the exercises, visualize your muscles contracting and working to perform the movement. Mind to muscle!
-Combine with clean eats and cardio for the best results.
Hope you love it!
Have a very happy Thursday <3
xoxo
Gina
New post on the Fashion page!