Fall Fashion Staples (+ what I'll be lurking for Black Friday)
(and Cyber Monday!)
Hi friends! How are you? Hope you're enjoying the morning. Thank you again for all of the beautiful birthday wishes and for making my birthday weekend even brighter. I'm so thankful for all of you.
Remember back when I did a Fall Capsule Wardrobe? It was the first time I really streamlined my closet and enjoyed the simplicity of having fewer items of high quality. (It really was time to bid adieu to my ridiculous collection of souvenir t-shirts.) I rotated through my favorite pieces for the season, and many of those original items still live in my closet. I gravitated away from the capsules wardrobe thing – let's be real, I just like shopping too much – but still tend to focus on a higher amount of classic pieces with some of the fun, trendier items mixed in.
I thought I'd share some of the things I'm loving the most this fall and winter!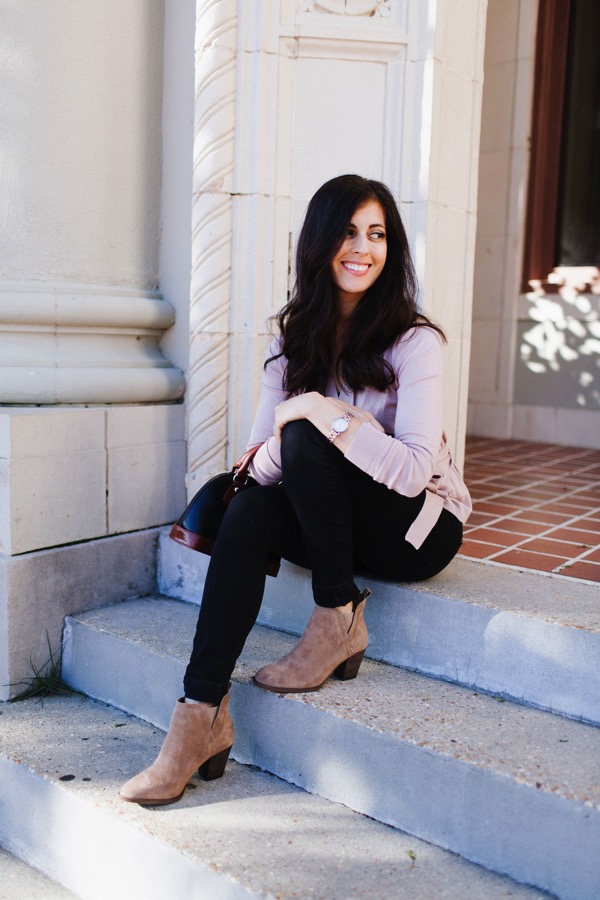 Shoes
I've never been a huge shoe person – give me all the handbags and jeans – but really love the shoes that are in style this season. I wear my casual grey slip-ons all the time and managed to find the perfect brown booties.
Booties. I've worn these so many times already. They give me a little bit of height (<— always appreciated) and are very comfortable.
Leopard flats. These are surprisingly neutral and the price is awesome.
Pointy lace-up flats. 40% off right now!
Hunter boots (I have a red pair and picked out a classic black pair for my b-day)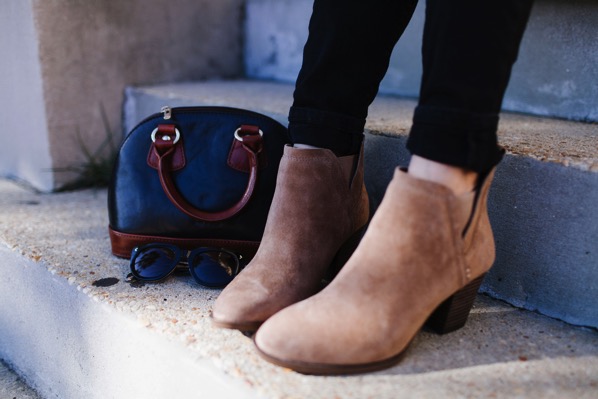 Denim
Embellished jeans (Anthro has a cute pair here)
Classic dark wash jeans (on sale right now!)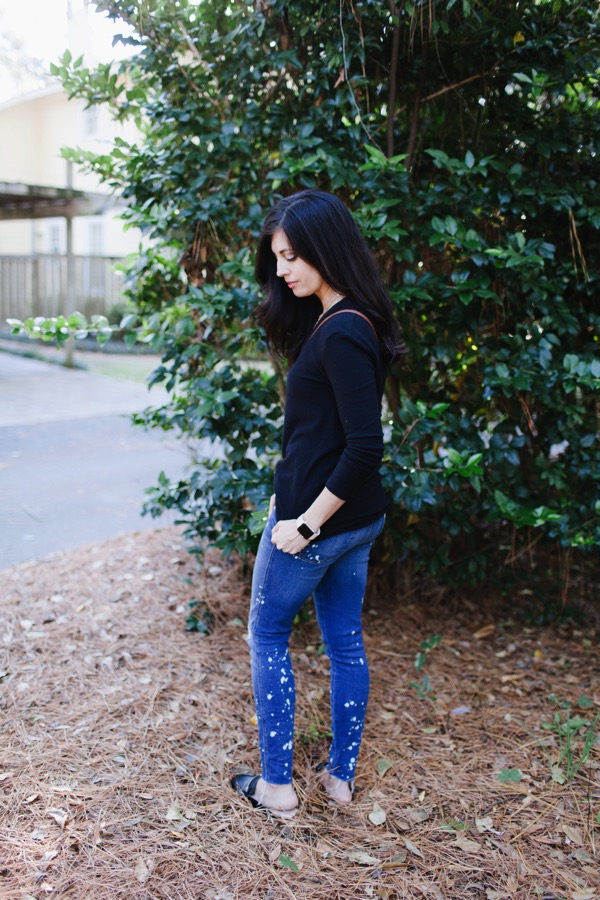 Tops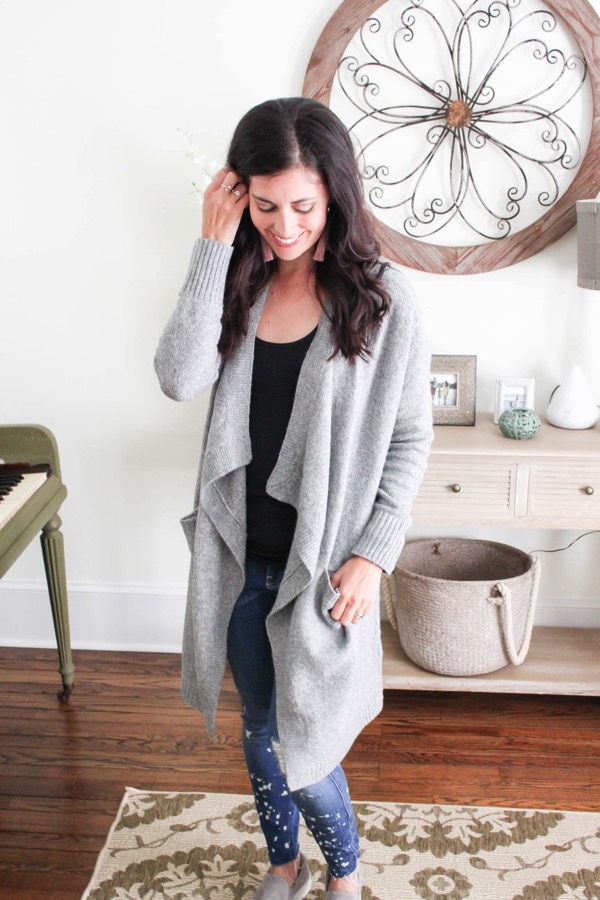 Outerwear
Moto jacket. The fit on this one is very tailored and flattering.
Camo print jacket <— on sale!
Since Black Friday is around the corner, I'm determined to crush all of our family gifts then and Cyber Monday. I did this last year, scored some awesome deals, and felt wayyyy less stressed out than usual. (I used to be the person frantically sprinting around the mall on Christmas Eve.) Since we'll be in Georgia for the holidays, this will also give me the chance to wrap everything and get it shipped on time.
I'll be sharing my annual gift guides over the next few weeks, but here are some of the things I'll be scoping out:
– Dyson cordless vacuum (I've been wanting one for a couple of years now. 'Tis time.)
– Amazon Fire Kids (We have an iPad for the girls that they're allowed to use on road trips. Since Liv is getting older and wants to watch different shows than P while we travel, I figured they could each have their own.)
– Omaha Steaks and Harry & David (LOVE giving these as gifts and they usually have awesome freebies and discount codes over the holidays)
– Sephora gift sets! The VIB sale is happening now, so I'll likely stock up on my favorite Tarte products (this brush set is bananas) and gift sets for friends/family.
– Instant Pots! I'm obsessed with mine and can think of a couple of ladies in the family who need one, too. I'm sure Amazon will have an amazing deal.
– Stocking stuffers for the kiddos, like LEGO's, little dolls, sunglasses, mittens, and necklaces.
– Old Navy! Their flash sales are always ridiculous, and they have great outerwear for the kiddos, tees, leggings, and pajamas.
– A dressy watch for the Pilot. He usually wears his tactical watch, but it would be nice to get him a silver one for when he's all fancypants.
I'm excited to keep brainstorming over the next week. My favorite part of the season by far is spending time with those we love, but I definitely enjoy picking out little treats and gifts over the holiday season.
I'd love to hear what you'll be lurking on Black Friday/Cyber Monday!
What are some of the things in your constant closet rotation right now?
xo
Gina