I'm officially into the second trimester, and this pregnancy is FLYING by.
13 weeks: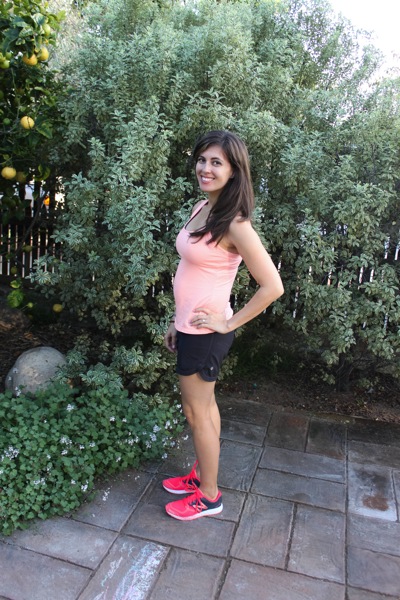 w Livi, who had just woken up from her hap: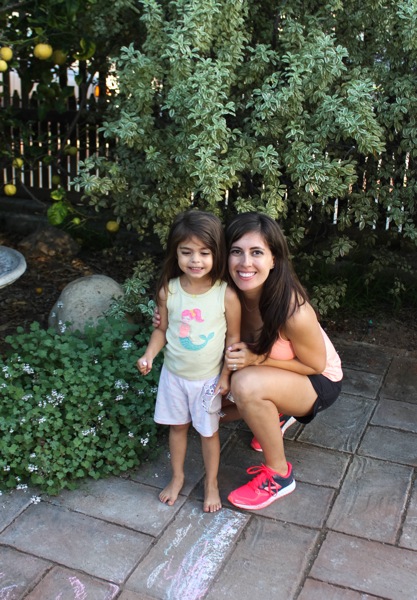 Highlights:
-Starting to feel little flutters. I can't wait until they turn into full-blown kicks, and until Tom and Liv can feel the baby. When I eat something particularly delicious, or when I'm lying down before bed, being able to feel those tiny little jumps in there is one of my very favorite things. Of all of the beautiful moments in live, I'd have to say that feeling your baby move inside your body is one of the best. So funny that back in the day, way before Liv was a twinkle in our eyes, I thought being pregnant would be like having an alien inside of you. It's not even close to being like that haha.
-Having an ultrasound! This one was external (high-five, world), and our tech was amazing. We decided to do the genetic screening, so I had a lovely 8 vials of blood taken (I had to lie on the fainter table but it ended up being quick and relatively painless. I was just starving since it was fasted. It's a cruel joke to tell a pregnant women she can't eat any food until after going down to the lab, waiting, and having blood taken. Breakfast cookie dough cereal was in the car for me haha.), and we get two ultrasounds (one at 13-14 weeks and one at 18-20 weeks). We did the genetic testing last time and decided to do it again, just in case we would need to do any extra preparation, reading, or classes before the baby's arrival.
Back to the ultrasound: it was amazing. I keep thinking the baby is this tiny little bean floating around in there, and it's definitely a real, human, beautiful baby. We got to check out a majority of the anatomy and the tech made a guess at the baby's sex. Any guesses?! We'll know for sure in about 4 weeks.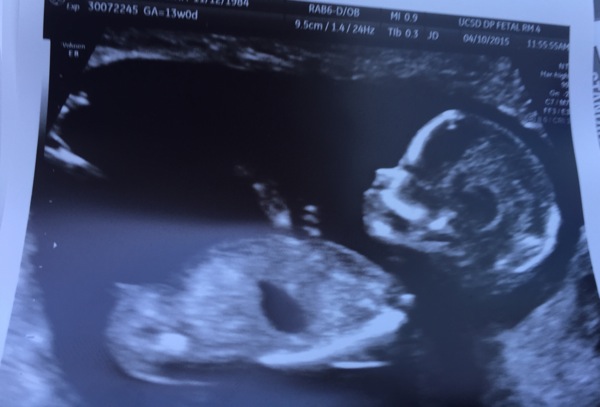 I'm measuring a week ahead -baby was measuring 14 weeks instead of 13- so my due date may be changing.
-Reading Big Sister books with Liv. She loves this one, this one, and this one (thank you again to Kate, who recommended this one via Facebook!). After we're done reading, sometimes she'll kiss my belly goodnight and talk to the baby. It's definitely one of the highlights of the day.
-Spreading the news. I was so, so excited to share the news with you all, and am beyond thankful for all of your love and kind wishes. <3
-Having a real-ish bump. People are starting to ask if I'm expecting, so it's nice to know that I look pregnant instead of like I just ate a giant gluten-filled sandwich. I'm still wearing baggy shirts and dresses for now, unless I'm teaching.
Missing:
-Wine. Sometimes when the Pilot orders a glass with dinner, I take a big sniff and torture myself. I also joked-but-not-really-joking that I'll be packing a bottle in my hospital bag.
-Sushi, but not too badly because The Joint has an awesome selection of vegan sushi. This one had tempeh and tons of veggies: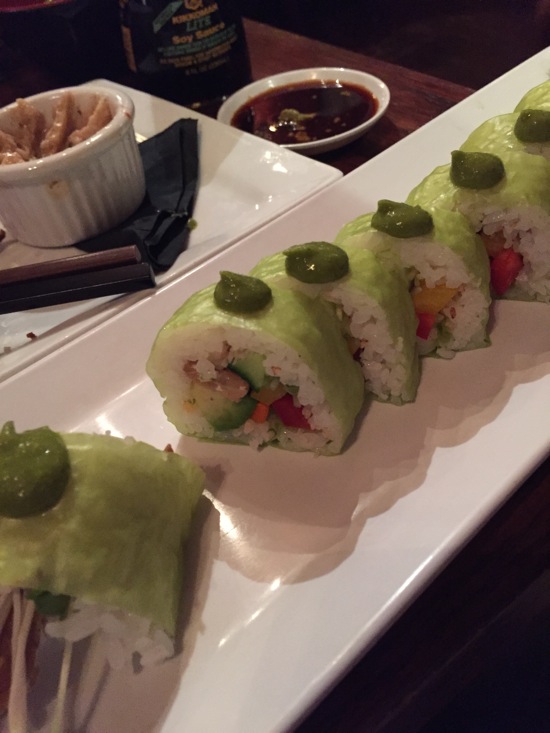 -Sleeping on my back. Thankful for the Snoogle erryday.
Looking forward to:
-Finding out if we have another girl on the way, or a little boy!
-Talking about baby names
-Full-up kicks
-Starting to put the nursery together. We have one guest room, so we'll keep the bed in there and add the crib. Even though it's a small space, it will be fun maximize the area and put a little theme together. Here's what Livi's nursery looked like in Tucson. 🙂
-Planning a babymoon as a family. We thought it would be fun to plan a special vacation with the three of us before the baby makes his/her arrival, and plan something that Liv would love. We've been thinking about Hawaii, and would love any tips or ideas if you've vacationed there as a fam!
xoxo
Gina