Hi friends! How was your weekend? Hope you're having a great Monday so far! I'm off to teach BODYPUMP -so excited for the launch this weekend- and spending the morning with my little sidekick.
Yesterday, we went to explore a nursery that was recommended to us by a friend. I'm not sure how word gets around that we're obsessed with goats, but he was like, "They have plants and goats there. You need to check it out!" and we nodded enthusiastically, knowing we'd make a trip as soon as possible.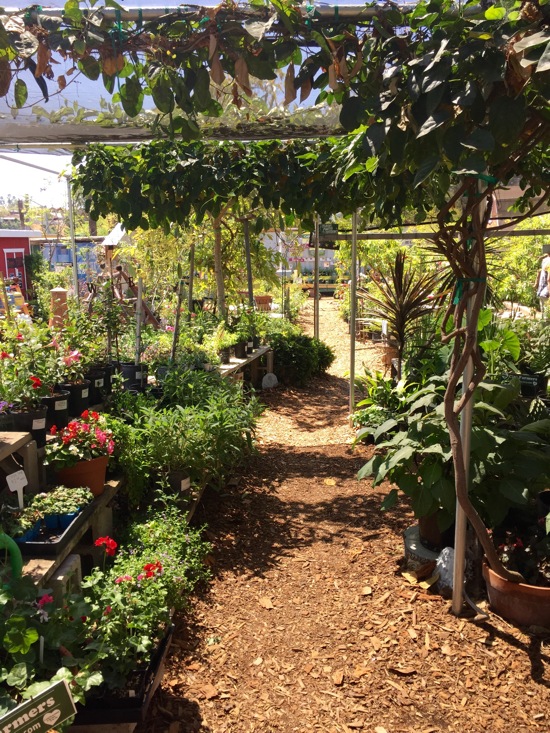 It's called City Farmers Nursery, and it's nestled just outside of City Heights. Once you walk in, you would have no idea that you're in San Diego. We felt like we were back Georgia or Alabama, surrounded by farm animals and gorgeous plants for days. They had virtually any type of organic produce you could wish for: bananas, apricots, blueberries, apples, peaches, herbs, veggies… There were also succulents,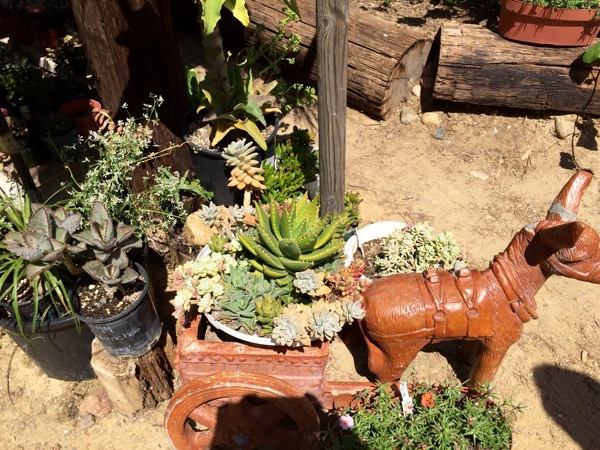 a play area for the kids,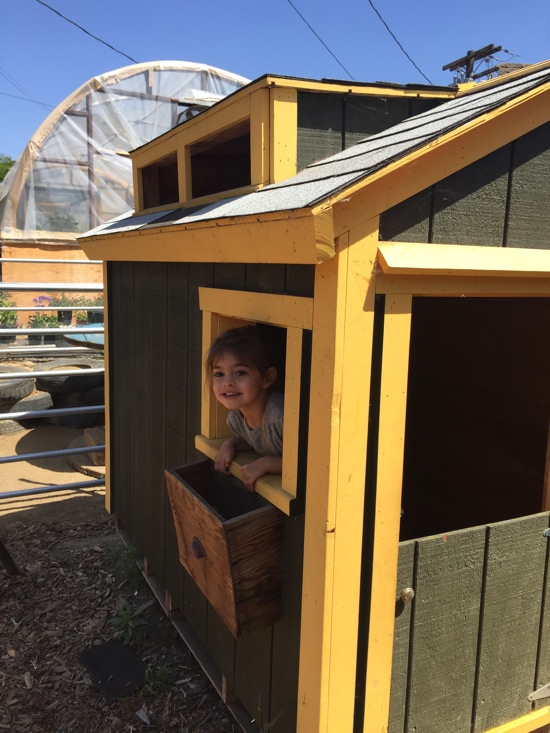 and so many animals: turtles, chickens, roosters, goats and cows, all in spacious outdoor areas with room for grazing and exploring. As much as we loved the chickens and the goats (of course, the goats),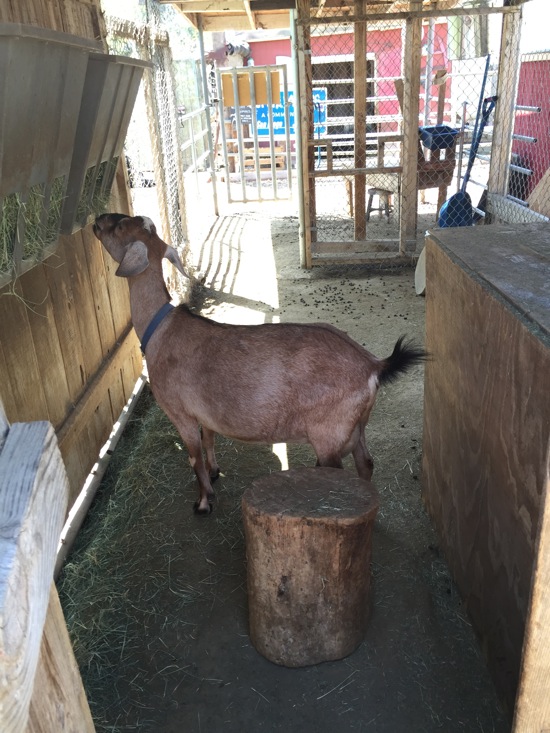 the turkey took my breath away. He was in his own yard area, standing pretty far away, and I was awestruck by his gorgeous feathers and features. I don't think I've ever actually seen a turkey before. I wanted him to come closer so I could snap a pic, so I did what anyone would do: I gobbled at him, and he walked right over, clearly thinking I was another turkey trying to communicate with him.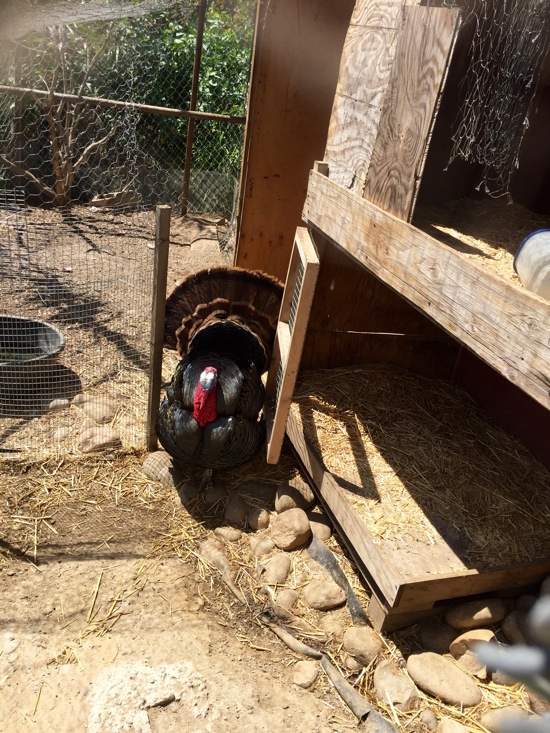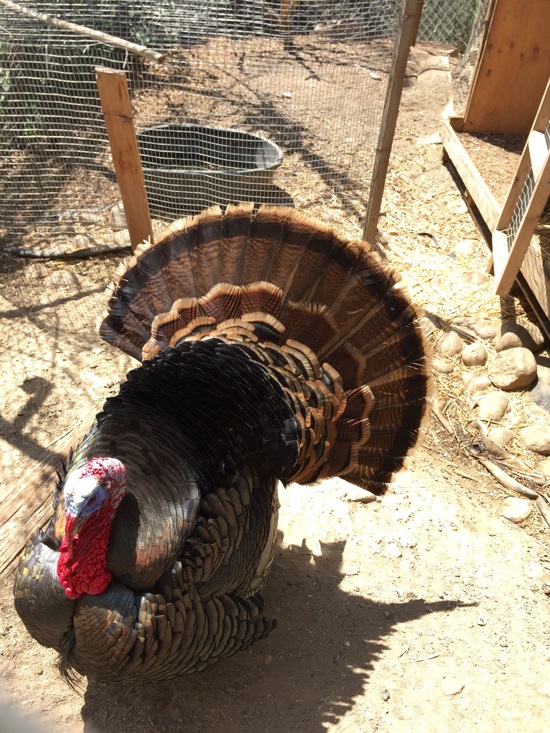 A gobbling tutorial will be on the blog later this week haha.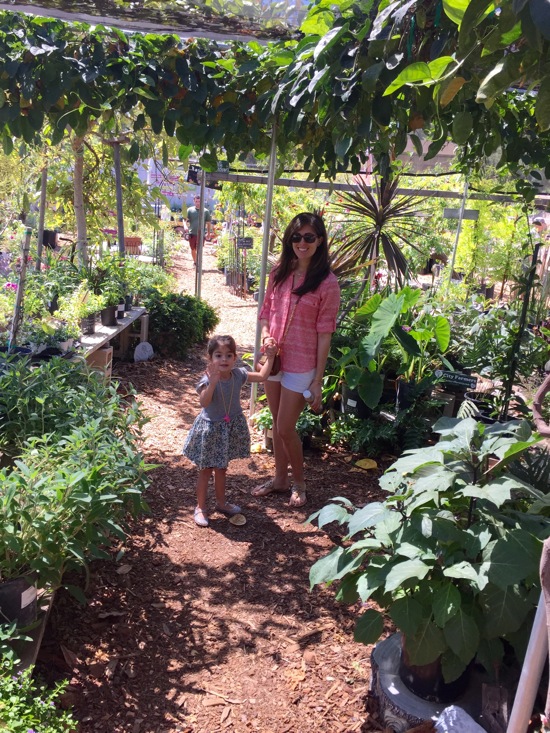 They also have an organic cafe with local beer, home-brewed kombucha (ahhhhhhh), and a full menu.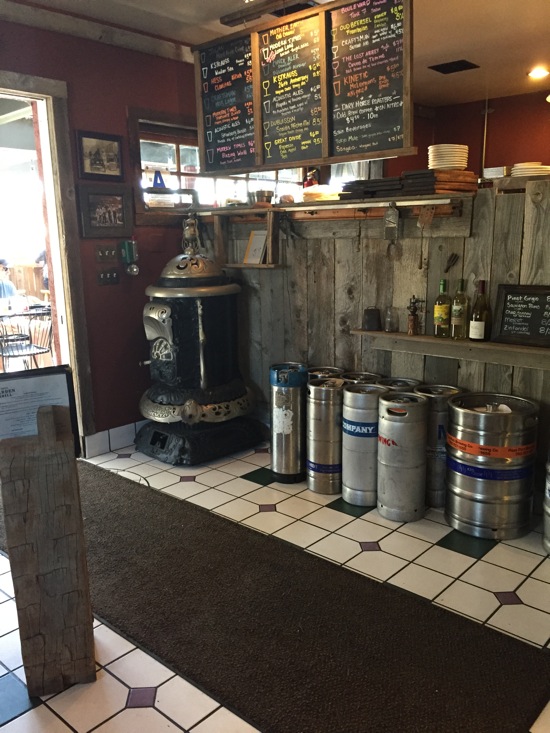 They were still serving brunch, so I rolled with the egg and veggie tacos.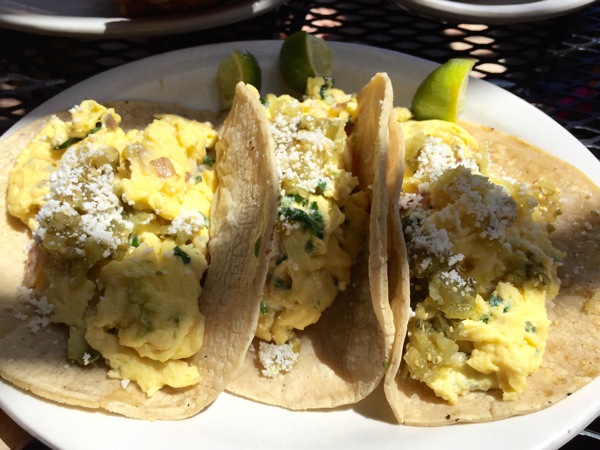 They were scrambled with veggies and herbs, served with avocado and salsa verde. So, so good. I had a tough time deciding between that and the tempeh Rueben, so I think we'll have to go back. 😉
The Pilot ordered the pulled pork sandwich,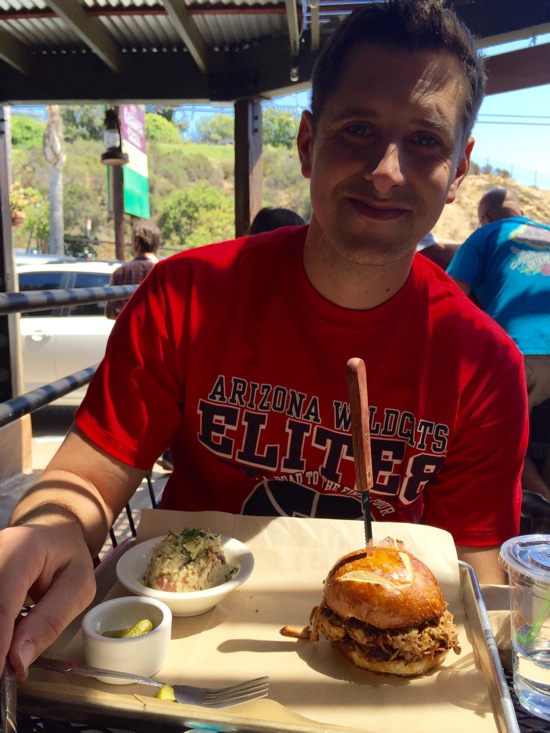 and Liv got the kids' PB&J, which she crushed.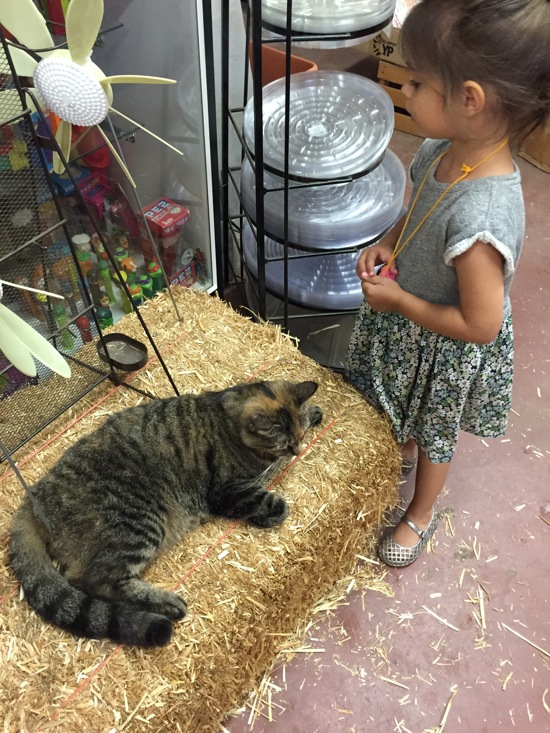 (She really wants a cat, but unfortunately the Pilot and I are allergic.)
Our plants here at home have all started to grow and sprout, minus the mint. So, we picked up a candy mint plant from the nursery and may be making a trip back for supplies for a small veggie garden.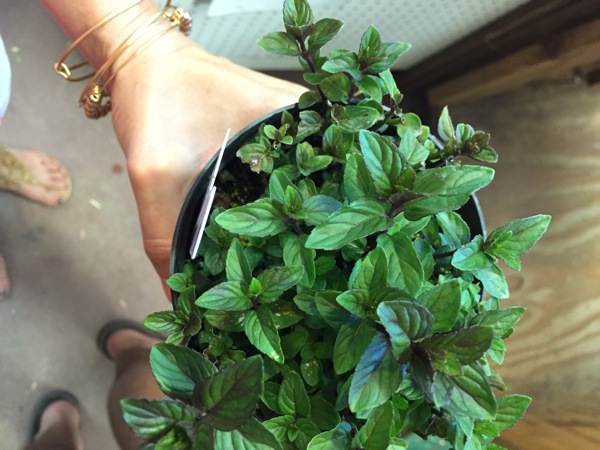 I'd love to build a small flatbed garden, but we have to be strategic about how we do it since we're renting and it would need to be something temporary that won't affect the yard. Please let me know if you have any tips or if you've done something similar!
Hope you have a great morning <3
xoxo
Gina
Check in with today's workout here!
New Family post coming atcha this afternoon, and I'll also pick a winner for this giveaway. <3