This weekend, we enjoyed a little staycation here at the house since my bro, Meg, Lindy and Luna came to stay with us. I mentioned this in my last virtual coffee date post, but we are going to have a ton of company this summer! The guest room revolving door has already begun, and it's awesome. It feels even more like vacation with visitors here as we get to show them our favorite spots.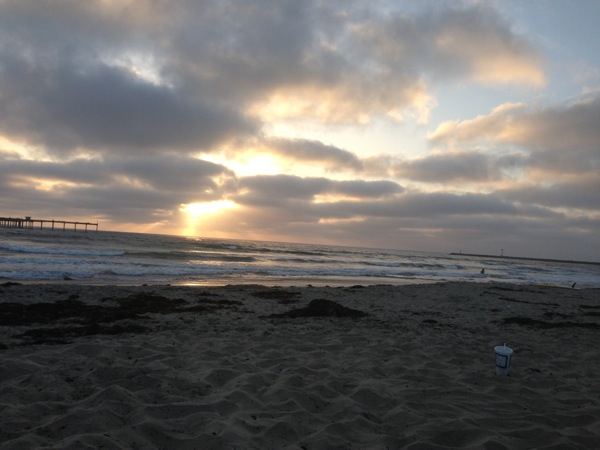 We spent a lot of time here in OB, because there are so many amazing favorites we had to share.
Tiki Port: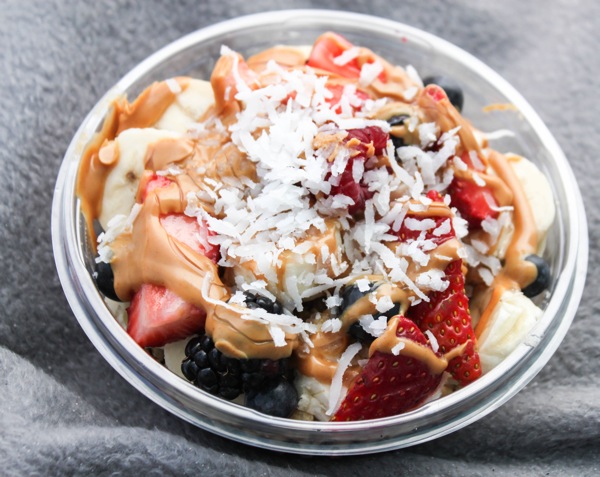 (Cafe by the Bay was getting up there for the acai bowl winner for the pure reason that they have a peanut butter acai bowl, BUT Tiki Port will add PB to your bowl for $0.50. They're still holding strong to that number one spot.)
We went to OB Noodle House,
two beach trips,
a picnic with Pizza Port to-go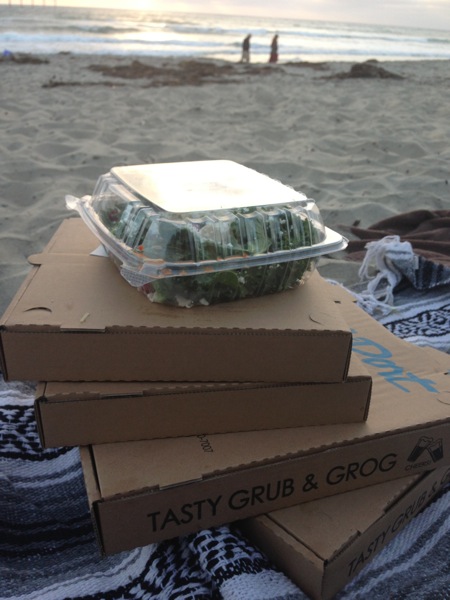 (maybe the best post-race food ever)
and finally learned the hype that is Hodad's. Hodad's is a "world-famous" burger joint (meaning that Guy Fieri featured it on Diners, Drive-ins and Dives) and at any point during the day, the line to get in wraps around the exterior of the restaurant. Despite the fact that it's insanely busy, the vibe is very laid-back and chill. You don't feel rushed, and the food is INSANE. Not healthy in the least -it's a fried extravaganza- but wow, it was incredible. I got the veggie burger wrapped in lettuce (with all the sauces, pickles, onions, etc. that it comes with), and enjoyed the fries and some vanilla shake. In N Out is dead to me.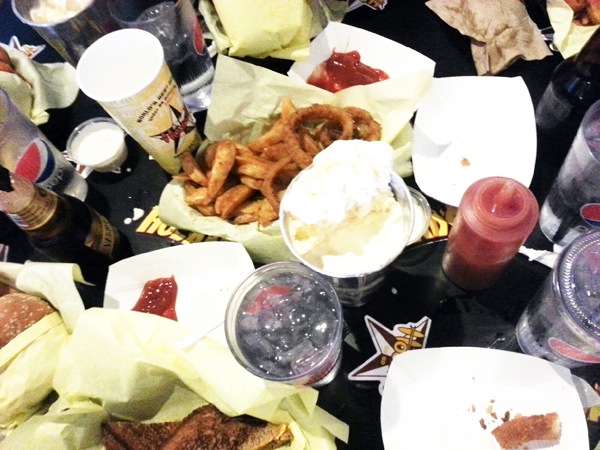 The girls: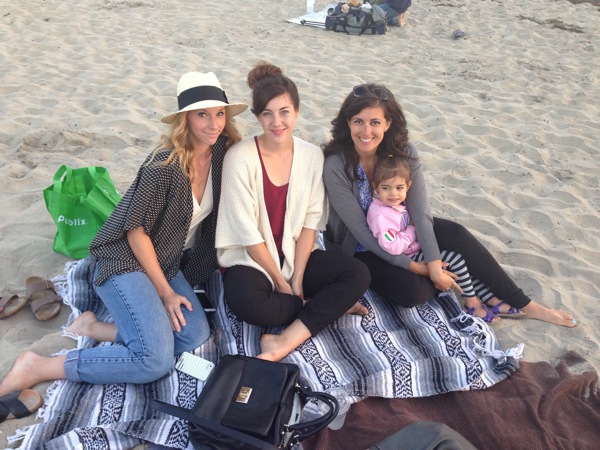 the guys: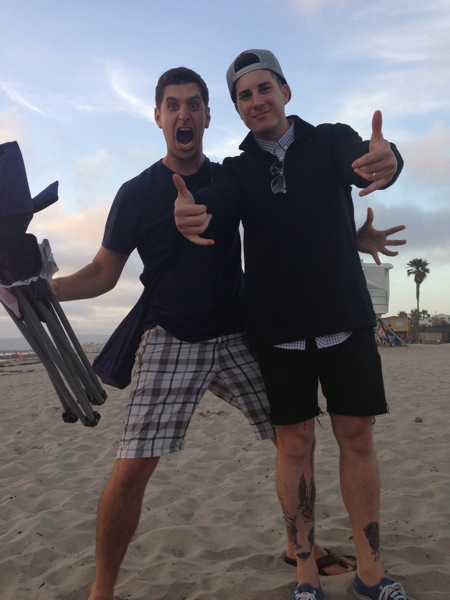 the Loons, during a little family naptime.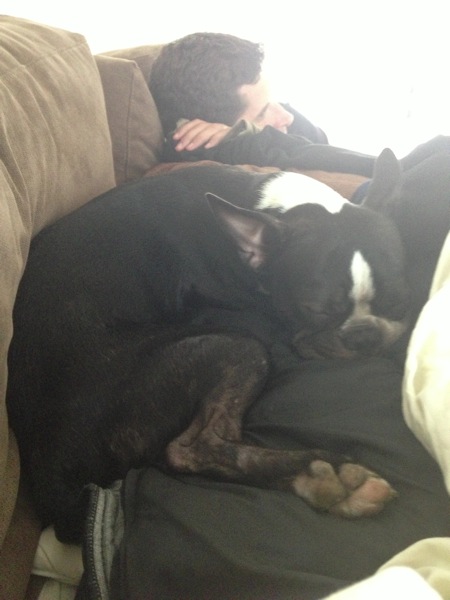 (I asked her to stay here with us, but she politely declined. This means she shook her tail, grunted, and kissed me on the mouth.)
We also had a night out to celebrate Meg's birthday, and we went to the Almost Famous karaoke bar downtown. It was a blast. The DJ played fantastic music in between the karaoke songs, and we saw a proposal happen! I may have happily wept for perfect strangers. 
This morning, it's back to the swing of things and time to replenish the fridge. I'm also taking a barre class as part of my training.
Hope you have a wonderful day!
See ya later with a new side dish recipe 🙂
xoxo
Gina