Favorite things giveaway: Erin Condren
I'm so excited about today's giveaway, because it's something that I use on a daily basis and feel hopeless without it: my Erin Condren planner.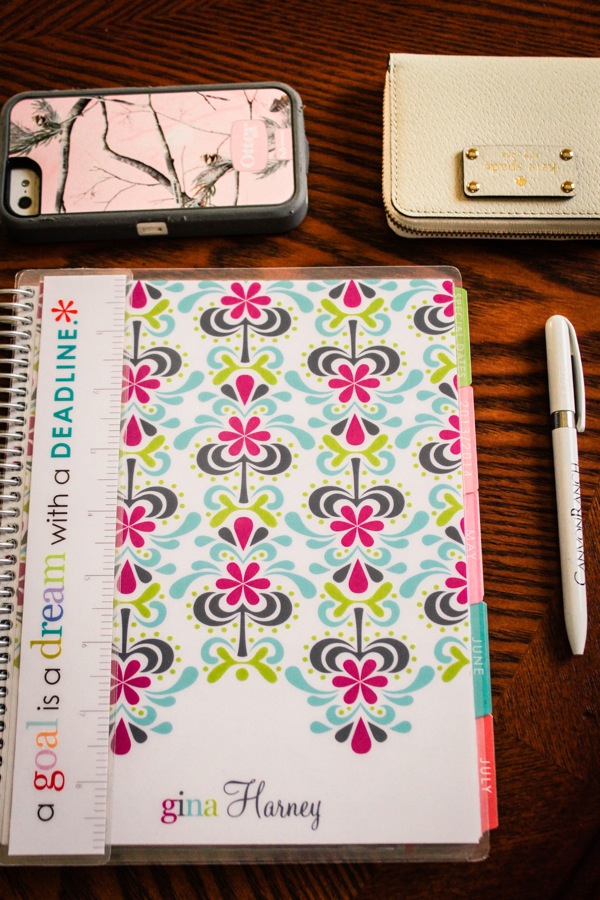 I had heard a lot of hubbub about these planners, and being a "paper over technology" kind of girl (when it comes to planning, at least), I figured I'd give it a try. My random notebook method was working ok for me, until I lost whatever notebook I was working on. 😉 This planner changed my life. It's so much easier to navigate the grand scheme of things and organize my days, which are often broken down into multiple segments. I ordered mine a couple of months into 2014, and already have my 2015 one designed and ready!
Here's what a less crazy week looked like (Thanksgiving week!).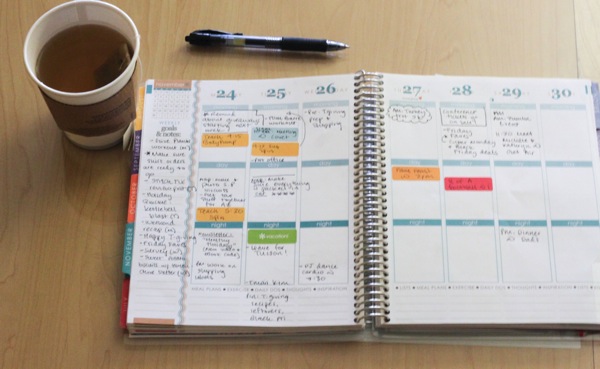 Some special features of these planners:
-You can personalize them. You add your name, pick your pattern, add a photo if you'd like, and can design it to make it truly yours.
-Monthly and daily schedules. I like to write big events on the monthly calendars, and during the week, I'll plan out each day according to teaching, events, deadlines, etc.
-Stickers! I wasn't quite sure how often I'd use these, but they have been awesome. You can write on the stickers to make certain events stand out, and even create personalized ones. I made some that say "deadline," "out of town," "Tom gone," and "Liv event." They include blank stickers and some generic ones with the planner. (Doc appointment, hair appointment, etc.)
-Folders: I can easily store receipts or important swatches of paper. There is also a sealed pouch with fun bonus stationary. I have some notecards and business cards stashed in that little pouch.
I was so excited when I reached out to Erin Condren and they kindly offered $50 gift certificates (the perfect amount to create your own planner) to two lucky readers.
Here's how to enter:
-Leave a comment with something you're looking forward to in the next month
-Tweet "I want to win @erincondren from @fitnessista #favoritethings" and leave an extra comment with the link to your tweet!
Ready, set, go!
xoxo
Gina