let's sangria away…"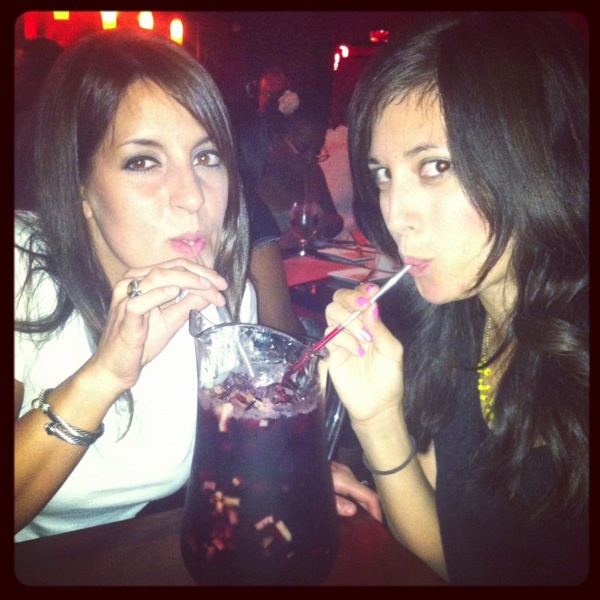 Yes, "sangria" is a verb now.
We had an AMAZING dinner at Firefly, a tapas restaurant, last night. Last time I had tapas, I was kind of disappointed. The portions were supposed to be shared, yet ridiculously tiny (like one wonton with a little tuna on top) and we all left hungry after footing a hefty bill. So not the case last night. While small plates is the concept of tapas, the servings were still the perfect size to share amongst the table, the flavors were outta control, and the ingredients were fresh and high quality. Oh, and the sangria wasn't too shabby either 😉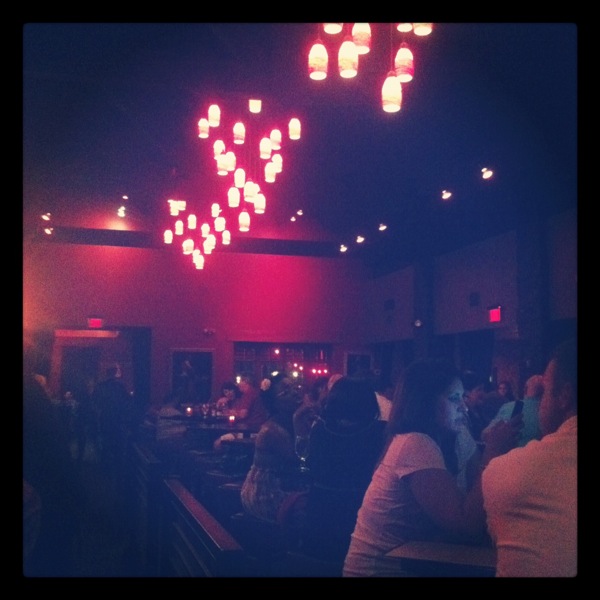 Since there were so many things we wanted to try on the menu, we kept ordering little plates for the table in rounds and sharing everything.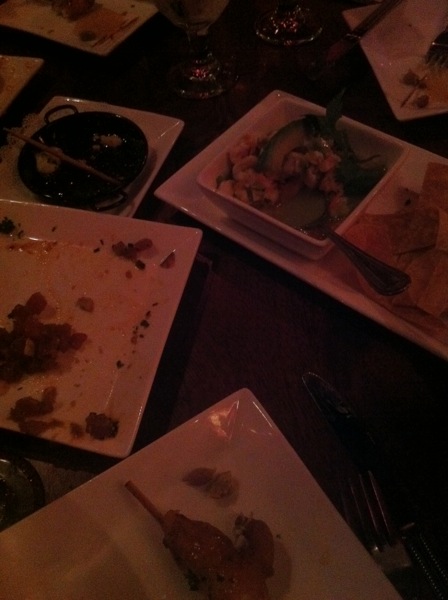 (I apologize for the poor photo quality, but nothing says buzzkill like a paparazzi camera at a nice dinner. I am lugging the good camera around with me today though!)
Some of the things we ordered:
-Firefly fries
-Warm spinach salad (one of my favorites)
-lobster escargot
-lobster corndogs (NO WORDS)
-chili shrimp
-chicken skewers
-filet (didn't try this one but Jeni said if I were to have beef again, that would be the way to do it)
-bacon-wrapped dates
-tuna tartare
-ceviche with chips
and after all of that, dessert plate: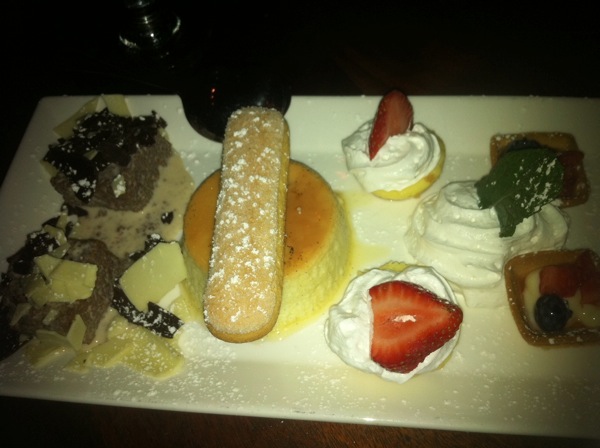 For the record, chocolate tres leches cake = best idea ever.
Before our feast of happiness, we did a little shopping and stopped at a baby consignment event. It's called "As You Grow" and comes to Vegas twice a year.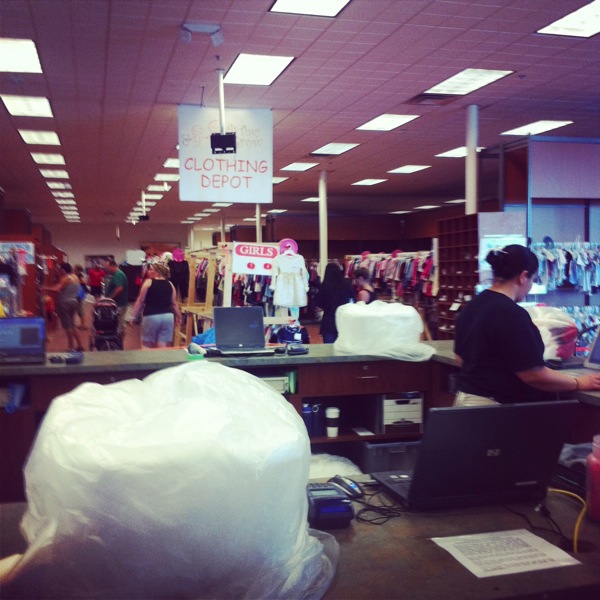 I picked up a few great things for Liv, plus a baby carrier (Boba) for a friend that had been wanting one. 
This morning, we're off to brunch and then… who knows? These are my favorite types of vacations: nothing planned, just going with the flow and enjoying time with the people we love.
Hope you have a beautiful Sunday! See ya later with pics from the day.
xoxo
Gina
Something to think: