We're in Vegas, baby.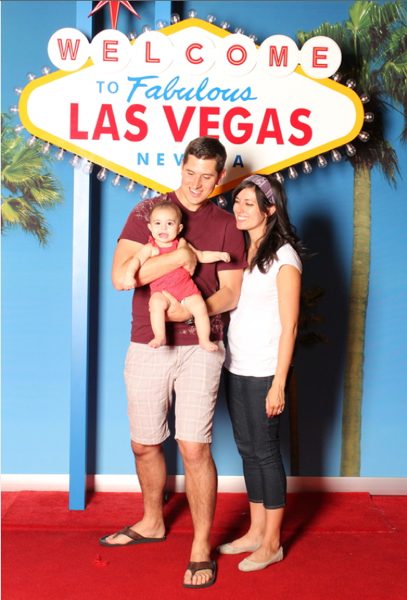 My first time staying off the strip, and my first time traveling with Liv on an airplane by myself. It was a little bit of a gamble and I knew it would either go extremely well.. or extremely rough. Like the Pilot said, though, it's an hour flight and I could stand on my head for an hour if I needed to. 
Thankfully, she was totally happy (even though the flight was during her naptime), played, looked at books and the Sky Mall with me, and lots of snack + milk to help her clear her ears.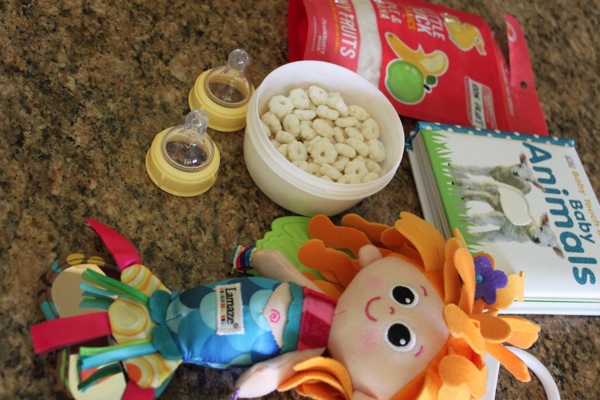 Some fellow passengers gave me the stink eye getting on the plane, and after the flight, so many people commented on how good-natured and happy she is. Fingers crossed that the flight back is just as uneventful. 
For now, Vegas is our oyster.
We're staying with Jeni, her hubby and their little guy, who are stationed here. Jeni is one of my best friends (we hung out pretty much every day in Valdosta), and I'm so excited that they live on this side of the world now- it's much easier to see her! She came to Tucson a couple of months ago to visit and I cried when she left. It's been awesome to hang out with them and their dog Whiskey- I love him, and Livi smiles every time she sees him.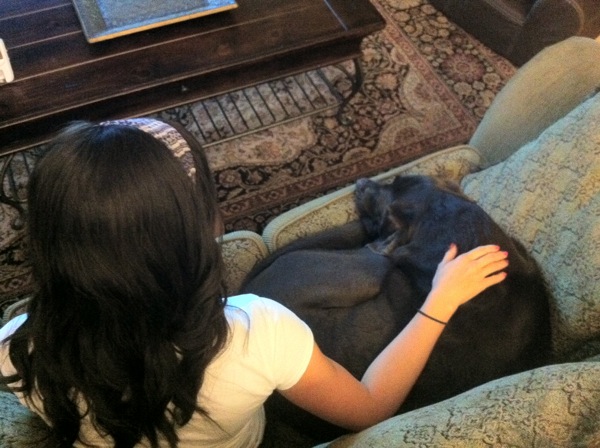 I don't have a lot of food pics to share (even though we shared a glorious Thai dinner last night), but some fun adventures so far.
The boys watched the babies this morning, while Jeni and I went to her gym, Lifetime Fitness.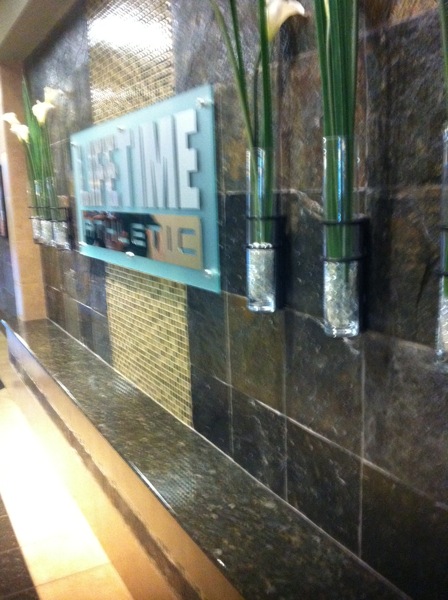 I'll take the paparazzi cam to get some good pics of the space, but my brain exploded when I walked in the door. It's huge, immaculately clean and the class offerings and equipment are incredible.
They have tons of cardio, weights, strength equipment,
a HOT YOGA studio
multiple pools
a rock-climbing wall
free 2 hours of child care each day (with Mac computers, a baby area, kids' gym and play area)
spa and salon
and a cafe with shakes, salads, supplements, wraps and breakfast.
Jeni is doing a 90-day challenge, so I joined in the fun with her. Starting with a Zumba class: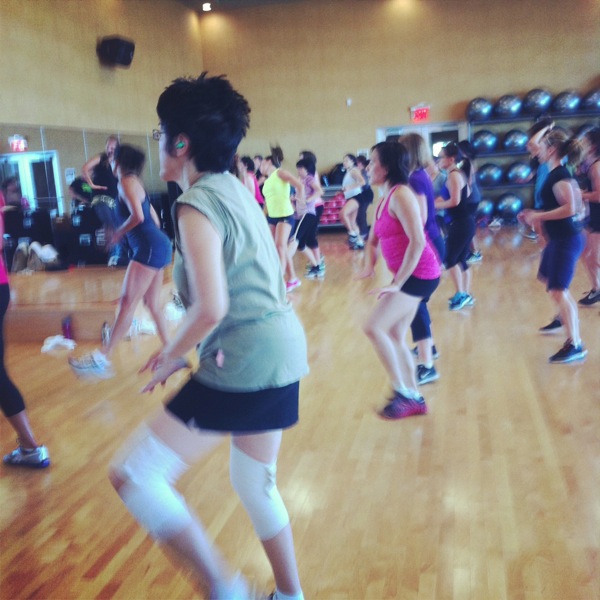 + a cardio circuit class for "dessert"
It was intense! The trainer had us doing free weights while walking with an incline on the treadmill, and then some strength training moves using the treadmill itself. It gave me inspiration for a workout to put together for you guys 😉
Today we're all going shopping and then out somewhere tonight….
Hope you're having a wonderful weekend so far <3
xoxo
Gina
Something to talk about: Have you been to Vegas? Have you ever stayed off the strip? It's TOTALLY different- like an entirely different city. Here are some of my past Vegas re-caps: