Hey hey hey 😀 How are ya? How's your morning going?
It's a beautiful day over here 🙂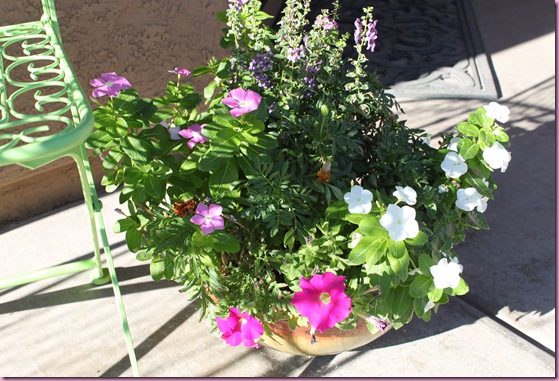 Can you believe I've kept these flowers alive since the housewarming party?
Neither can I.
They were a gift from my aunt, along with this strawberry plant.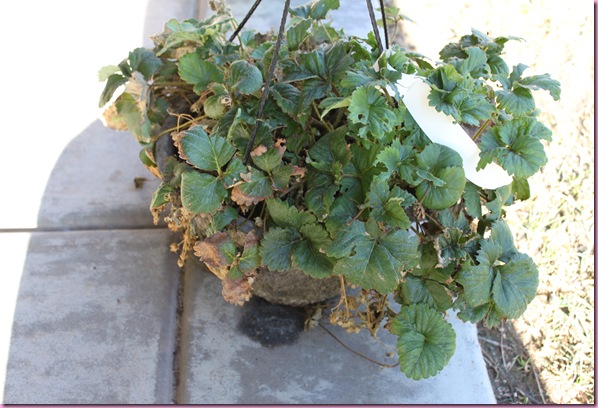 That guy was looking a little brown and crispy for a while, but after watering everyday and some rain, he's doing great. It's amazing what consistently watering plants will do 😉
Started off the day with some oats: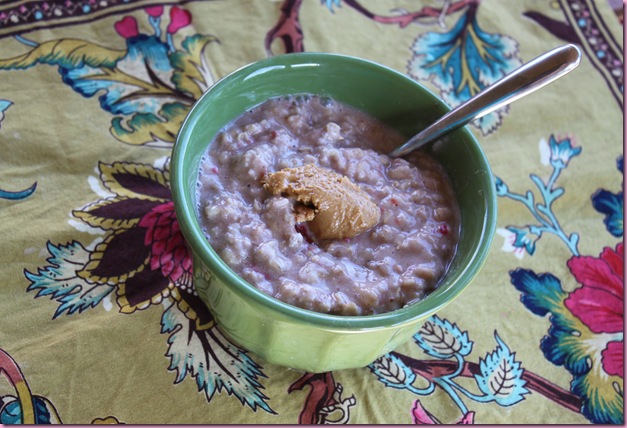 -1/2 C GF oats
-organic frozen strawberries
-1/2 mashed banana
-handful of organic raspberries
-dab of peanut butter
-cinnamon
-the last of the Sun Warrior bag 🙁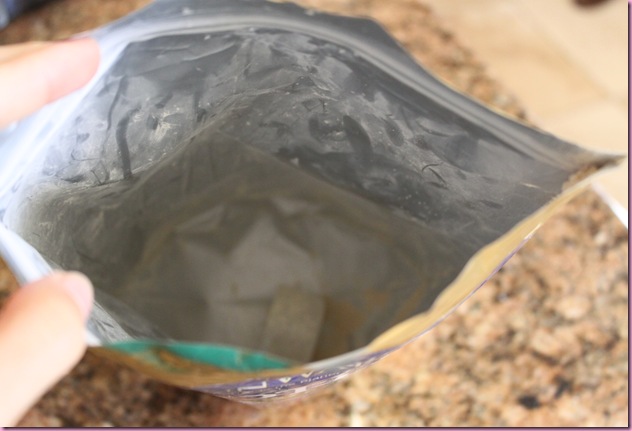 Hopefully my replen stash will get here soon 😀
The bowl of oats was so filling and perfect.. I think the reason why so many of us love oats is because they're satisfying, and you can throw everything under the sun into a bowl of oats and chances are that it will taste good. This morning was almost a disaster, though: last minute I went to shake the cinnamon in, and looked at the bottle to discover that it was cayenne. I still would have eaten it, but switched it for *real* cinnamon 😉
A girl from work wanted some extra hours, so she's working my morning shift and I go in this afternoon.
Plan for the am:
-Clean the kitchen and start slow cooker dinner
-choreograph new Zumba dance (a friend and I team-teach today)
-Arm workout (since I dominated my legs yesterday)
-Pier 1 and pumpkin mission- yet to find any here in T-town.
See ya later today <3
xoxo
Gina
Something to read:
Something to do: Party Animal Ab Burner! If you bust this out at some point during the day, your abbies will be sure to thank ya 😉