Hi friends! How are you?? I hope you're having a wonderful week so far. Happy Friday! It's a great day because madre and nana got into town last night (we missed them so much) and we have a lot of fun things planned. I feel like we're really making the most of this summer so far, and am excited for more adventures with fam and friends.
In standard Friday fashion, here are some faves from the week and around the web. I always love to hear about your faves, too, if you'd like to join in the fun in the comments section below! Happy Fri-YAY.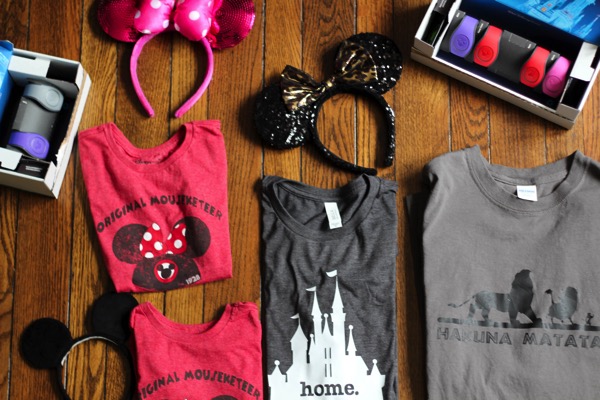 We're going to Disney World! For the next few days, I'll be frolicking around the Happiest Place on Earth with the people who make me the happiest on earth (cheesy, but real). I'll have a Mickey Mouse rice crispy in hand, Minnie ears on, and get to see the joy, and wonder on Liv and P's little faces. I've been looking forward to this for a couple of months now, and can't wait. We're staying on Disney property, and I'm PUMPED to check out the new Pandora land. I'll be sure to report back on everything! Wahoo!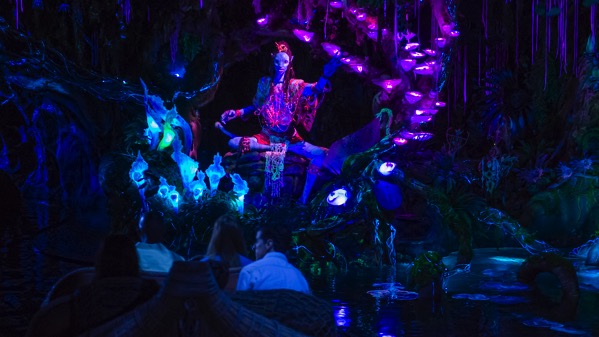 (Source)
Stella & Dot goodies! TBH, I kind of fought the Stella & Dot train. I think it's because I'd seen some of their more costume-y pieces on other blogs and figured it wasn't really my style. Then, I found out my friend Leslie was selling it a year or so ago, and finally decided to check out her website. (<— I like supporting friends and seeing what they're up to.) I wanted so many things! haha. I ended up ordering some goodies from her, and we did a joint Beautycounter and Stella & Dot online social a couple of months ago. She recently sent me some new treats, and I'm obsessed with this white tunic (50% off for their June trunk show) and delicate bracelet. I know I'll be wearing them all summer.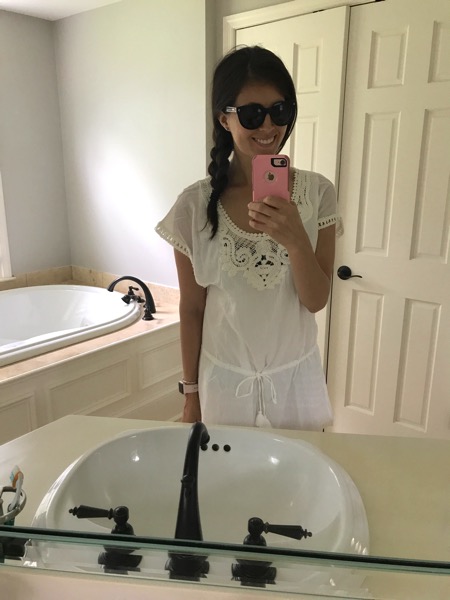 If you want to check out her shop, she set up a little online party for me and the link is here!
She also included a discount for reader friends: if you place an order, join her Facebook page so you can send a message — she'll hook you up with 20% off.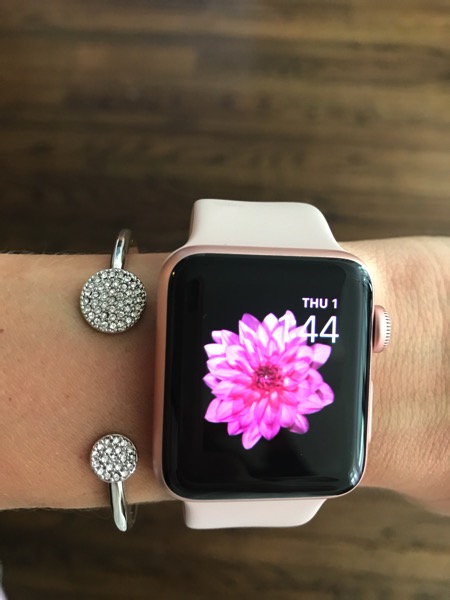 Well, this is the cutest pineapple purse ever.
Ways to switch up the chicken rotation.
I used up some tomatoes from our little garden for an impromptu appetizer while we made dinner. I just sliced them, adding salt and pepper, and some Trader Joe's herbed goat cheese, then topped with basil and oregano.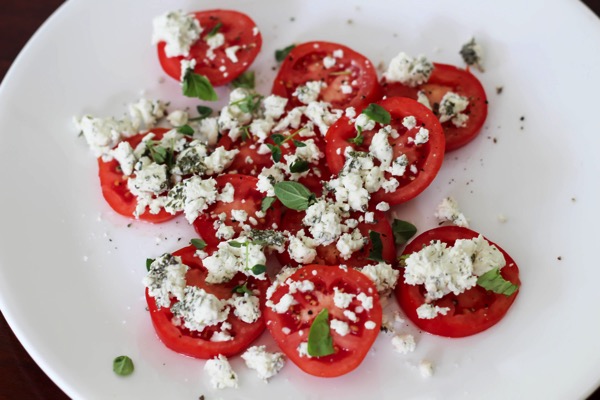 Exercises to master handstand.
Just two girls making their way over to the splash pad. <3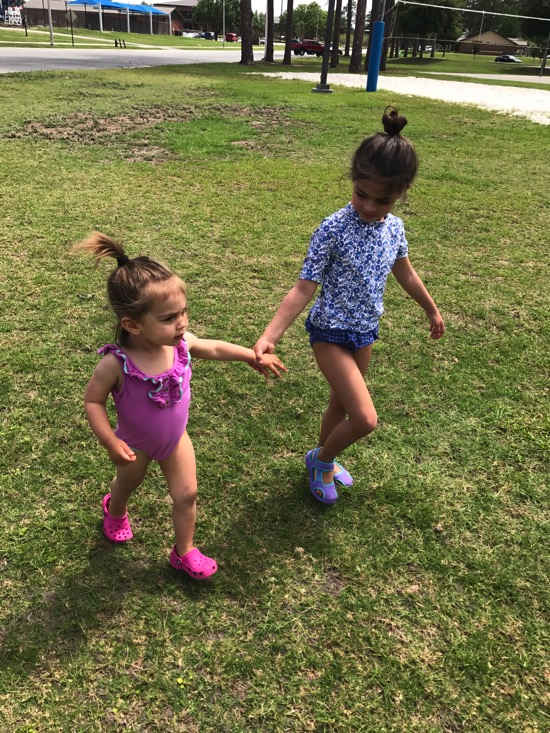 Peanut butter jelly. You guys. I've been obsessed with this song for months and couldn't figure out what it was for the life of me. I would take spin classes at (r)evolve in Tucson, and my favorite instructors would play it for sprints. I couldn't ask them what it was because I didn't really know any of the words, and trying to sing the beat would be ridiculous. I couldn't Google it for the same reason. FINALLY "peanut butter jelly" came into my head. I was like, "I KNOW they say 'peanut butter jelly' somewhere" and Googled, "sprint song peanut butter jelly." IT WAS THE FIRST THING THAT CAME UP. The internet can be such a beautiful thing.
Please enjoy some sprints to this beauty:
I taught my first Spin class here in Valdosta this past weekend, and played this song with happy tears rolling down my face. Ok, so it was wrist sweat rolling down my hand, but kind of like the same thing.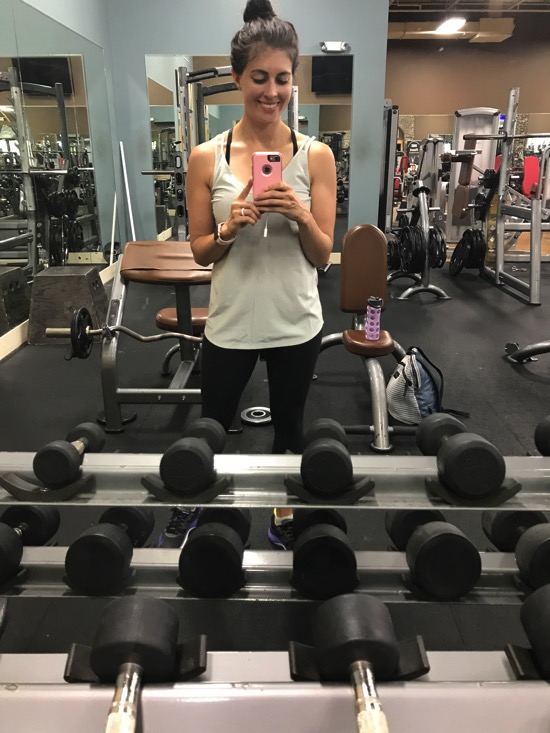 (Quick arms workout after teaching: 3 sets of 12 single arm overhead presses, straight bar press downs, V-rope tricep extensions, and barbell upright nows)
Nordstrom sale is heeeeeere. I'll be sharing some of my favorite finds soon but a couple top picks are this shirt, this maxi, these shoes, these Zella crops, and this straw tote.
Top 10 things moms do at Target.
Love the tools and exercises in this workout.
I need these macaroons in my life.
Have a wonderful day!
xo
Gina