Hey hey! How's the day going? We're just hanging out and looking forward to the weekend. Madre and Nana fly in tonight and we CAN'T WAIT to see them.
Recently, I was asked to put together a list of my Thrive Market faves for those who were considering trying it out. Just a head's up that this post isn't sponsored or anything like that, but my referral link is included in this post. When you sign up, you get your own referral link to share, which helps to gift memberships to low income families.
When I first heard about Thrive Market, I could quickly see it becoming a *thing* that wasn't worth its value, so I was on the fence. (For example: Costco. I used my membership about once a year, when it was expired and I had to pay again. Aka, it was not worth it even though they have a lot of good stuff… and cheap wine.) When I found out we'd be moving to Valdosta, the Thrive Market lightbulb went off. Last time we were here, organic and pantry essentials were limited and very expensive, so I figured it might be worth a whirl. I gave it a try in Tucson, and we've all loved it ever since.
It's a wholesale shop, featuring many of my favorite brands. You can find food, to cleaning supplies, supplements, and skincare/beauty products. They have a LOT. I think of it like shopping at Whole Foods, but with my pajamas on and a glass of wine. Plus, the prices are better and random items are a little less likely to jump into my cart.
When you sign up, you get 15% off your first purchase and a free 30-day trial. By the end of our free trial, I knew we'd want to keep doing it. We'd already saved a significant amount on pantry essentials and vitamins, that I knew it would be worth the $59.95. The $59.95 membership is for an entire year, and with your membership, you are also giving membership to a low-income family through Thrive Gives.
Thrive Market always has good deals and freebies -a couple of weeks ago I got two bottles of Primal Kitchen dressing as a free gift- and shipping on orders over $49 is free. Everything is packaged with care, and it's all easy to recycle.
The best things I've found there, which are in the usual rotation: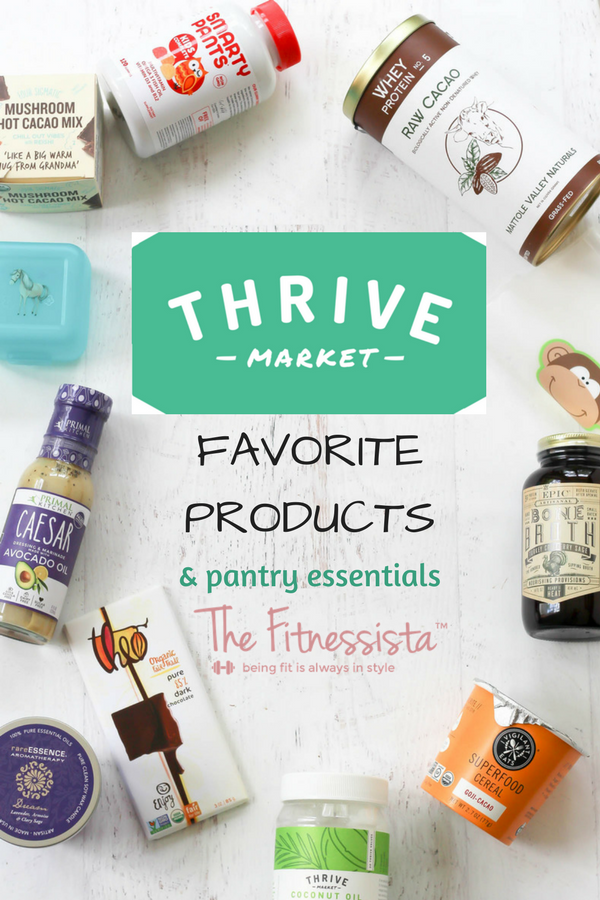 Snacks:
-Lime Sea Snax. The lime flavor is awesome and the girls go crazy for them. Something about watching them crunch on seaweed makes my heart abnormally happy.
-Plantain chips. We love these dipped into salsa or guac.
-Eating Evolved sea salt chocolate bars. These are my favorite chocolate bars right now. They're not too sweet and have the perfect hint of sea salt. Necessary: get at least two bars.
-Safe Catch tuna. All of their tuna is tested for mercury and they only purchase fish that meets their purity, quality and sustainability standards. I love tuna salad for lunches, and this is by far my favorite brand. It's kind of hard to find -I was the weirdo with a tote bag full of tuna when I saw it at the IDEA conference last year- so I was stoked to see it here.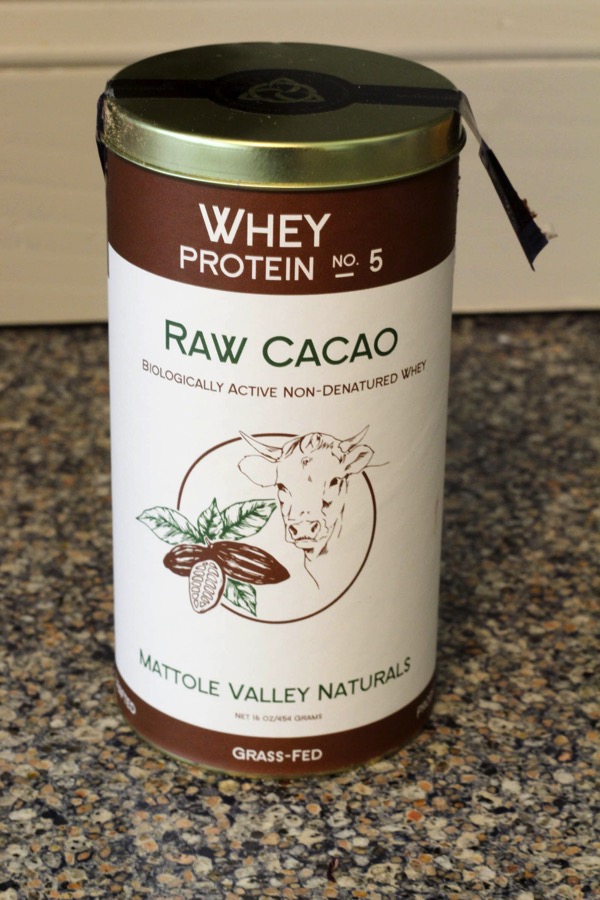 Supplements and bars:
-Protein powder. I mentioned before that I tried this protein and really liked it. I ordered another batch, and after I finish this one, I'm going to try the Moon Juice brand and see how it fares.
-Prenatal multivitamin (not preg; just always take a prenatal. I like the Garden of Life brand) and DHA. The prices for these are much better than they are at Whole Foods, and these are the brands I've been taking for years.
-MCT oil. This one is in a huge bottle, and is fantastic in coffee.
–Four Sigmatic products. These are AMAAAAZING. I know mushroom supplements are kind of creepy, but I had heard so much about the benefits that I wanted to give it a try. The cordyceps and chaga coffee is amazing and I especially love the hot cacao reishi on the rare nights I don't have wine.
For the kiddos:
-Smarty Pants vitamins. Liv is obsessed with these, probably because they're coated in sugar, but I'm glad she asks to take them.
-Earth Best cereal bars. Both of the girls go crazy for these.
-Resuable snack bags and lunch containers. LOVE the fun prints (we have the monkey bags and quite a few of the horse print lunch items)
-Mamma Chia squeeze packs. Ok, I love these, too.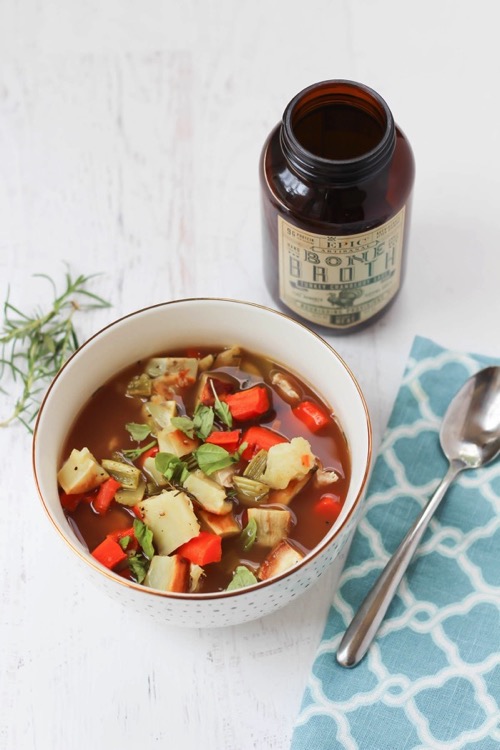 Pantry and baking:
-Bone broth. There are a few brands of bone broth that I've tried and loved (Kettle & Fire, Pacific, and Epic) and I'll order Epic bone broth from Thrive Market because it's a large jar at a great price. I love the flavors, too- the jalapeño beef and the turkey, cranberry, sage are my favorite flavors.
-Simple Mills baking. This stuff is the BEST, especially if you want to make something quick and/or have an eager kiddo ready to help. If I crack the eggs, Liv can make almost all of the boxed mixes by herself, and the ingredients are spectacular (all gluten-free, dairy-free, no weird gums, flavors or additives). We've tried a lot of these, and they've all been huge hits.
-Organic maple syrup. We'll get the giant jug, because we got through quite a bit of maple syrup.
-Brown rice flour <— Thrive Market brand
-Primal Kitchen dressing. These dressings are so flavorful, and have great ingredients. I love that they don't contain inflammatory oils, and they're almost as good as making your own. P is obsessed with "dip dip" right now (<— any kind of dip or dressing she can use to dip) and if I give her the Primal Kitchen ranch with her morning egg, she happily dips and eats the entire thing. (Otherwise, she feeds the entire egg to the dogs.)
-Gluten-free rolled oats. A large bag was $9 at Publix, and is $5.45 at Thrive Market.
–This spicy Paleo mayo. It's so delicious in wraps, on top of eggs, and with turkey burgers.
-Cacao nibs <— Thrive Market brand
-Turmeric coconut wraps. I've written about these a couple of times here on the blog, but these are lunchtime staples. They're a delicious thin wrapper, and perfect for protein, salads, and eggs. I like that they have a super milk coconut flavor; it's not anything too intense, and it pairs well with a variety of flavors and add-ins.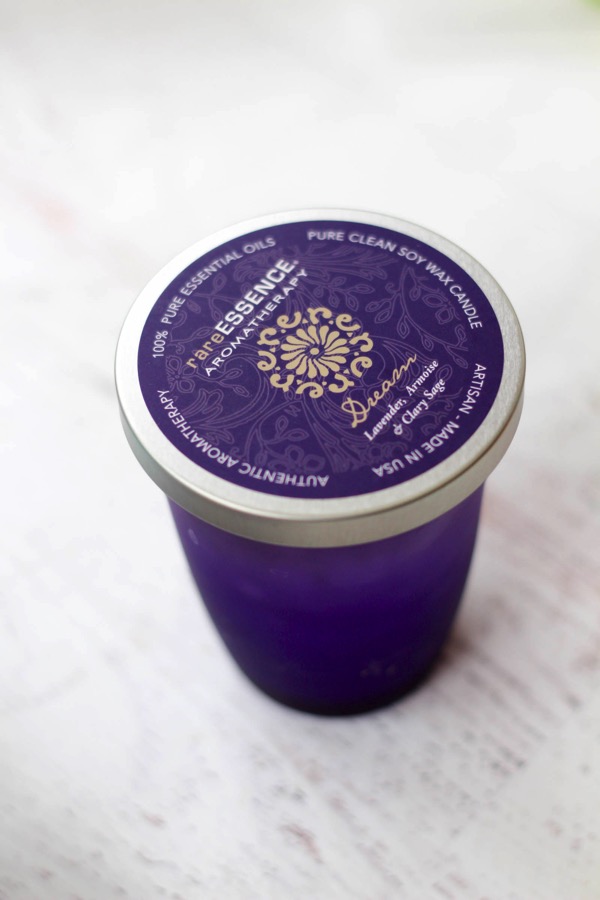 Fun random extras:
-Nail polish. I've been trying to reduce the amount of toxins in our life, especially with food and skincare products, so nail polishes were a huge one. (This was also important to me because the girls love to get their toenails painted, and I wanted to make sure I was using safe products on them.) Thrive Market has a ton of nontoxic nail polishes, and we've used and love the No Miss and ncLA brands.
–Lavender candles. These ones make the house smell fantastic and are scented with essential oils. The only bummer is that they burn fairly quickly, but they're a good price point.
So tell me friends: how do you save on healthy foods? What are some of your must-have staples, or new brands/products you've tried and loved?
xoxo
Gina
More:
Health and fitness: splurge vs. save