Hi friends! Happy Friday!! Three cheers for a long weekend, and for packing up the kiddos for a surprise Disney trip. Liv will probably figure it out as soon as we get on the freeway, and I can't wait to see the look on their little faces. I'd love to hear what you have going on, too. Any BBQs or fun events going on?
I was cleared to work out again (wahoo! No heavy weights yet) so I'm excited to do a Physique 57 online class (skipping the push-ups and core work) and maybe go for a walk-jog.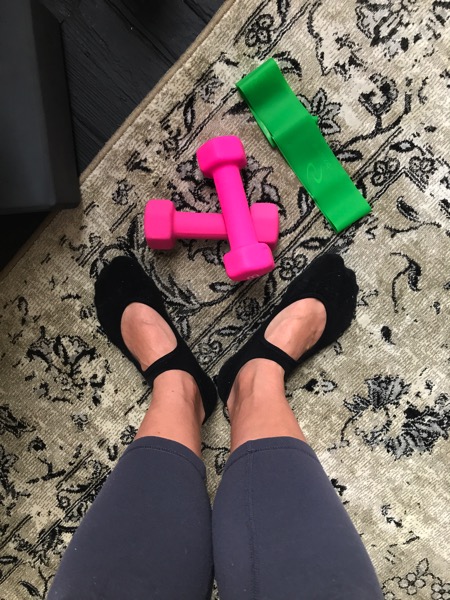 (Old pic. Excited to get back in the swing of things!)
Some faves from the week and around the web: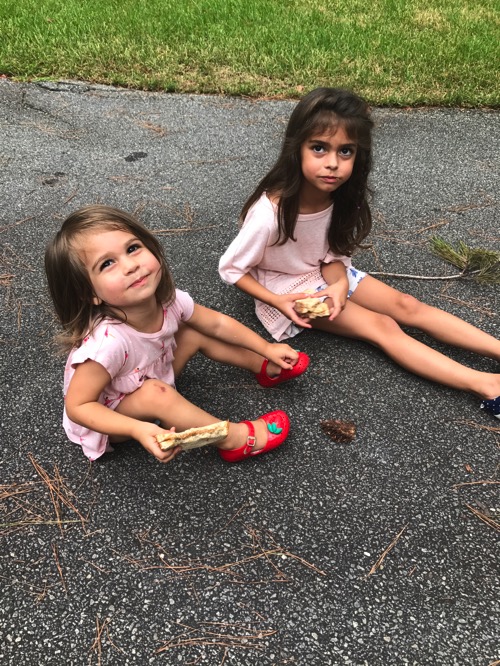 (Just having a picnic on the driveway)
Your amazing comments on my last post. Every time I put myself "out there," your comments, messages and emails are so reassuring. I'm beyond thankful for those of you who chimed in with your kind wishes and positivity. I was also so surprised that so many of you have been reading since the birth of the blog! Thank you so so much for your love and support. I'm a lucky girl to have you all as my virtual BFFs.
Having Ariana here!! Since I couldn't lift P until last Friday, and the Pilot had an out-of-town work trip leading up to that, she came to help me out with the girls while he was gone. She was our beloved babysitter when we were in San Diego -we consider her part of our family- and I was so pumped when she said she'd come out here and hang out with us for a while. The girls were ecstatic, and we loved taking her to our favorite V-town spots.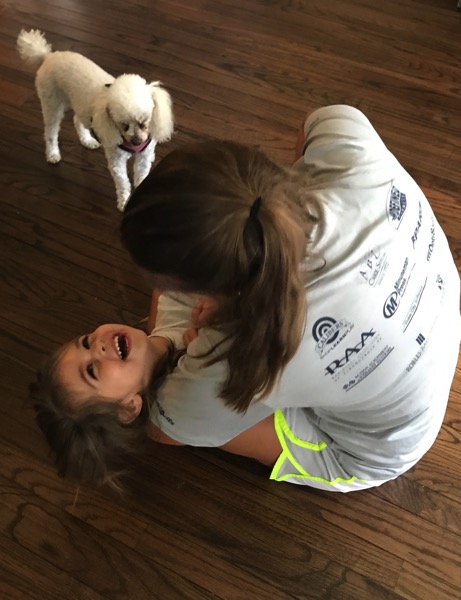 At night, we drank wine and watched Grey's Anatomy.
Speaking of Grey's Anatomy, it definitely deserves its own Friday Faves spot. I hadn't watched it for YEARS, and Ari got me back into it. We started season 13, and she gave me the up-to-date info on all of the characters. I'm almost done with the season, and what do I watch when it's over?! It's been SO GOOD.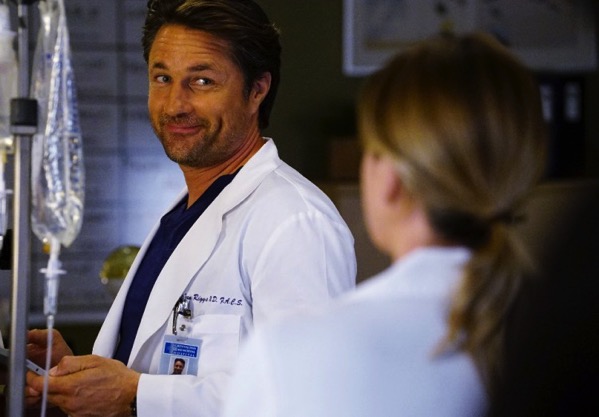 (Source)
Shopping for Chicago outfits. I'm kind of in love with this dress and this dress.
All of these years later, we still want a goat. Or five. One day.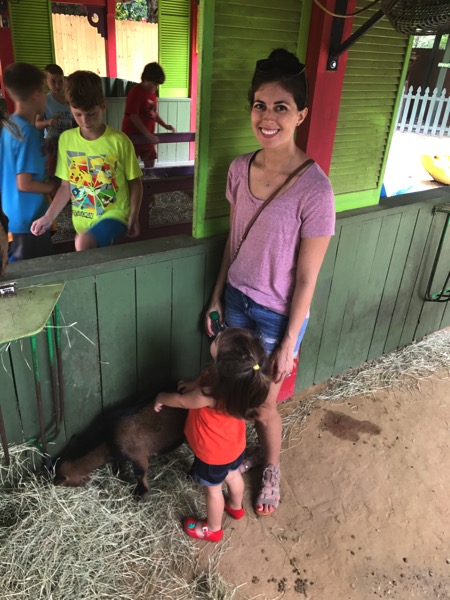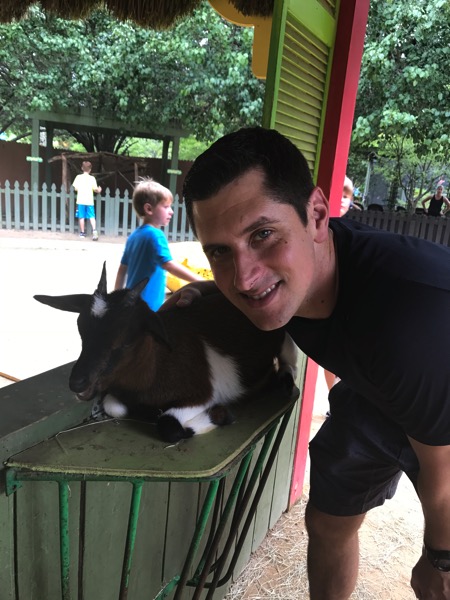 THIS CEREAL. So back when we were in Tucson, I was obsessed with the Julian's Bakery Paleo cereal. It's basically coconut flakes, but tastes like coconutty corn flakes. Thrive Market discontinued it, and I'm pretty sure I cried.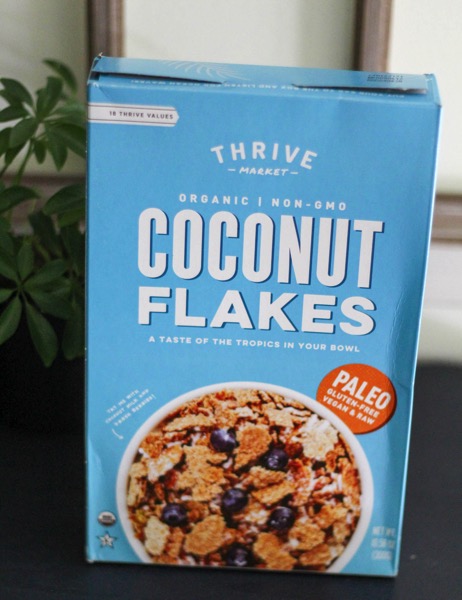 Looks like they were spending that time coming up with their own version and it's AMAZING. I've had some for dessert (after watching Grey's) almost every night this week.
How to be an expert yoga teacher.
If you've been scared to try a cauliflower smoothie -I was, too!- this looks like a great starting point.
This kale salad needs to happen ASAP.
Some ways to change up your core training.
New workout features on the Apple watch.
Tuna salad in a coconut wrap. I'll make the tuna salad with Safe Catch tuna, Paleo mayo, chopped cornichons, onion and carrots. Then I'll wrap it up in a coconut wrapper (also from Thrive Market) with spinach. So simple and so good.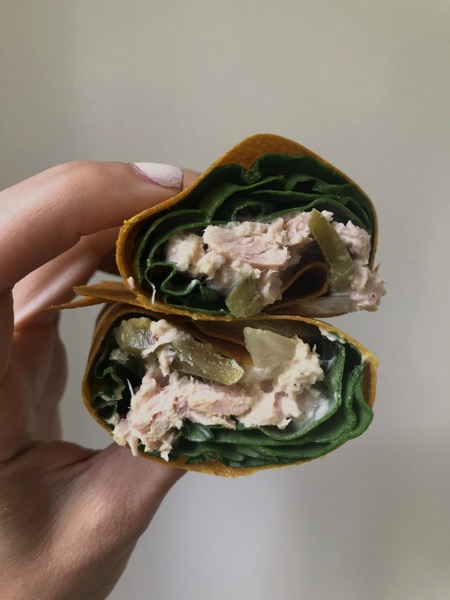 Labor Day Sales! So many awesome sales happening this weekend:
J Crew– 30% off with code YESPLEASE (this is the perfect fall jacket and I loooove this top)
LOFT– 30% off full-price items
Urban Outfitters– 30% off sale items
Banana Republic– 40% off (<— solid collection of men's shirts right now)
Etsy– up to 60% off
Nicole Miller sale– 40% off
rag & bone- 30% off sale items with code LABORDAY30
Express– 40% off everything. Love this top, this dress, and these jeans)
Happy Friday, friends.
xoxo
Gina
****** I've been shocked and saddened by the Hurricane Harvey devastation, and am praying for all of my friends in Texas. For the month of September, all of my Beautycounter commission will go directly to the Red Cross.